Kupcho sets 36-hole scoring record in grabbing 3-stroke lead at CoBank Colorado Women's Open; 2-time LPGA Tour winner Ciganda in 2nd after matching Kupcho's 65
By Gary Baines – 6/4/2020
The cream rose to the top — of the leaderboard, that is — at the CoBank Colorado Women's Open on Thursday. And the details didn't go unnoticed by some of Colorado's best female junior golfers.
Two of the top 50 golfers in the women's world rankings are in the field this week, and — surprise, surprise — they are 1-2 on the scoreboard heading into Friday's final round at Green Valley Ranch Golf Club in northeast Denver.
Home state favorite Jennifer Kupcho and Spaniard Carlota Ciganda moved to the forefront in impressive fashion, each shooting 7-under-par 65s on Thursday, with Kupcho recording eight birdies and Ciganda nine in round 2.
Kupcho, winner of the 2019 Augusta National Women's Amateur and 2018 women's NCAA individual title, set the 36-hole scoring record for the CWO with a 12-under-par 132 total, eclipsing the mark Jennifer Hahn established four years ago at GVR.
In search of her first professional victory — and the $50,000 first prize — Kupcho will take a three-stroke advantage into Friday's final round.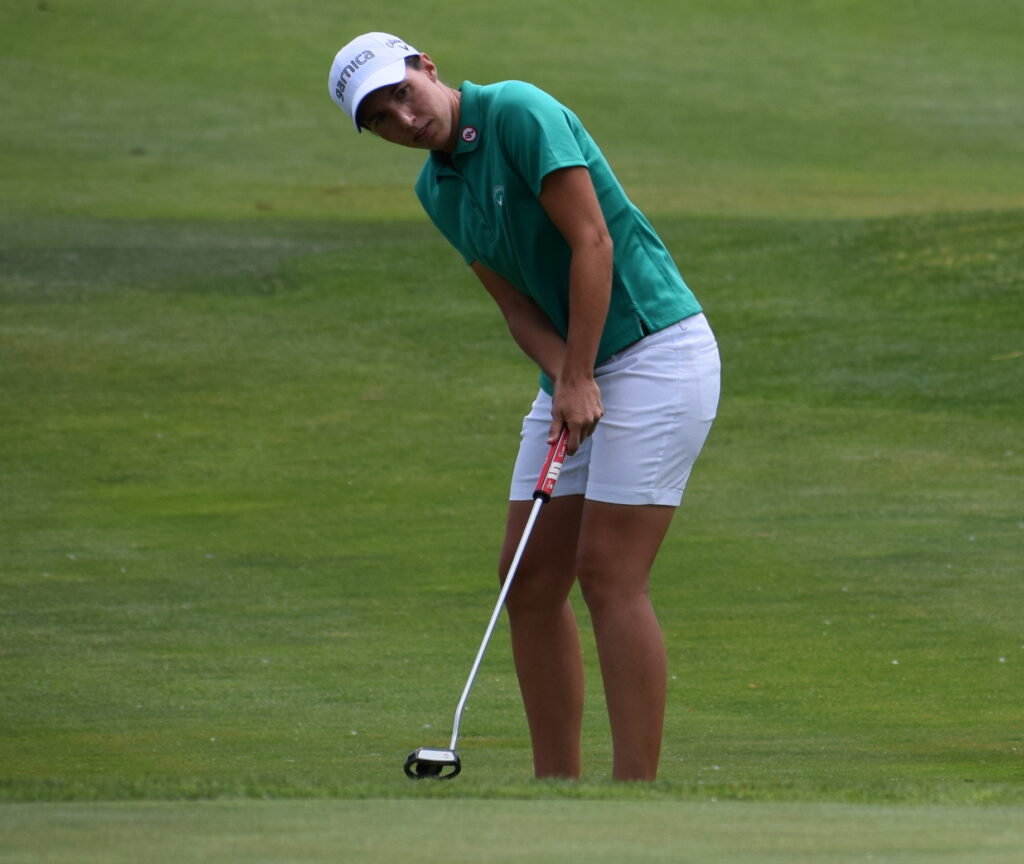 "I know it will definitely be a battle," said Kupcho, who plays out of the same Phoenix-area club as Ciganda, Superstition Mountain. "Hopefully I can continue to play well on the back nine (like on Thursday, when she shot a 5-under-par 31 there). I know that's where it's going to come down to."
Kupcho has twice finished runner-up in the Colorado Women's Open, but neither time was she close to 12 under through two rounds. In 2014, she started 66-78 (even-par). Three years later, she went 69-67 (8 under).
Ciganda, ranked No. 15 in the world after a career that has included two LPGA Tour victories and four more on the Ladies European Tour, has been impressed by Kupcho in recent years.
"She's a great player," Ciganda said of the former Westminster resident. "She won the first tournament at Augusta. She had a great year as a rookie last year. She's a very, very good player. I'm happy she's doing good, especially here in Colorado — her home state."
Two of Colorado's top female junior players had the opportunity to see up close and personal how these LPGA Tour regulars handle themselves during tournaments. Charlotte Hillary of Cherry Hills Village, the Junior Golf Alliance of Colorado's Girls Player of the Year in 2019, was paired with Kupcho the first two days. And former 5A state high school individual champion Emma Bryant of Aurora was in a threesome that featured Ciganda. Hillary will be playing college golf at Northwestern starting in the fall, while Bryant is headed to the University of Denver in 2021.
"She doesn't make mistakes," Hillary said of Kupcho. "To see her ball-striking — hitting it that close every time — it's just like, 'Wow, that's something I need to work on.' She did not miss any iron shots. Her ball-striking was really great — and of course everything else was too.
"(Playing on the LPGA Tour) is definitely a dream of mine. I was thinking about it on (hole) 18: Jennifer has played on the LPGA and now I can see why. I can see how she can keep up."
As for Ciganda, she posted top-10 finishes in three LPGA majors last year, and Bryant could see why.
"It was really cool to play with her and see what she does," Bryant said. "She's just super consistent and super level-headed. She talked to me a lot and she's really, really nice, but she could go back and forth between talking and zoning in with her caddie. They were really in sync and they really trusted each other, which really helped her a lot. To be able to play with her was a great opportunity.
"(Seeing her over an extended period), I realized how big the fundamentals are — hitting the fairway, hitting the greens. She hits probably 90 percent of her fairways and probably 80 percent of her greens. She also takes advantage when she hits really good shots. It's a learning experience for me how much I need to grow as a player to even aspire to be at that level."
Kupcho, competing in Colorado for the first time in more than two years and anywhere for just the second time in six months, started very fast for the second straight day. After shooting a 6-under-par 30 on the front nine on Wednesday, she posted a 5-under 31 on the back on Thursday after teeing off on No. 10. And for the second straight day, one of her highlights was draining a 30-foot birdie putt on the par-3 eighth hole.
"I just go out there and start making putts and get on a roll," said Kupcho, who has racked up 14 birdies in two days. "The momentum builds a little bit. But I try to stay pretty calm so that I can still stay in control of everything."
While Kupcho spent the first 18 years of her life in Colorado, Ciganda has had her moments in the state as well. In 2013, when Kupcho was 16, Ciganda competed in her first Solheim Cup, chalking up a 3-0-0 record at Colorado Golf Club in helping Europe win the Cup for the first time on U.S. soil.
"That was a big week for us," Ciganda said of the Europeans. "It was my first Solheim Cup. It was the first time Europe won on U.S. soil. We had a great week. So I have great memories from here. Hopefully I can keep having good memories."
Since then, Ciganda has returned to Colorado once before this week, making a weeklong ski trip to Breckenridge a couple of years ago.
"I love it here," the 30-year-old said. "The people are really nice, and I love the weather right now. It's nice to be here. And it's a great course."
On Thursday, Ciganda finished her round with two straight birdies — a 30-footer on No. 8 (like Kupcho) and a tap-in on No. 9. She birdied all four par-5s on day 2.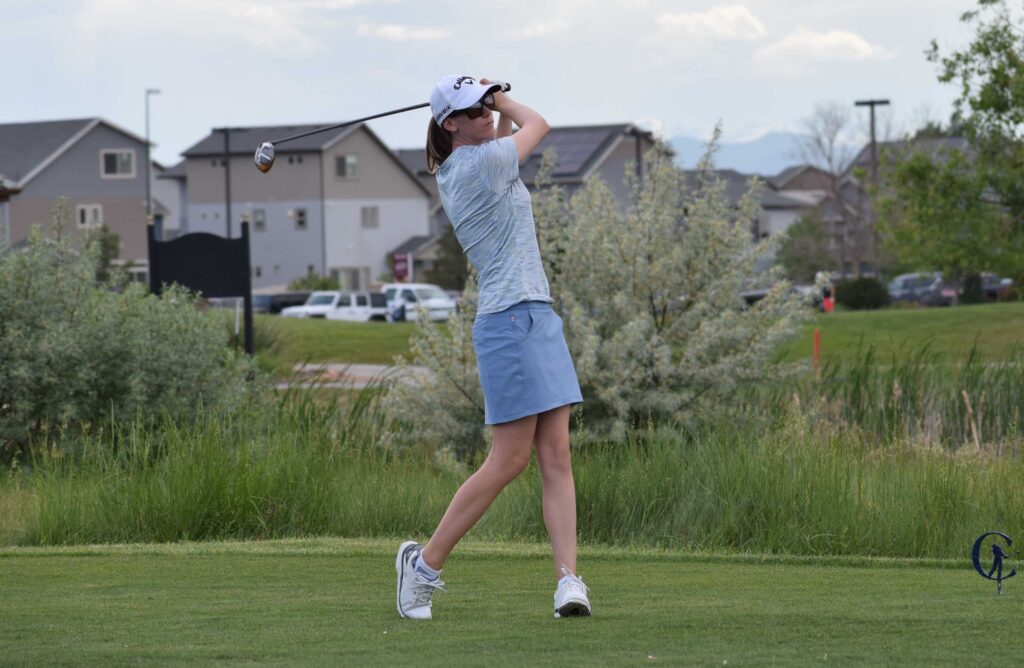 In third place behind Kupcho (132) and Ciganda (135) is a familiar name to followers of local golf. Former University of Colorado golfer Jenny Coleman, who played in the much-windier conditions on Thursday afternoon, posted a 3-under 69 and checked in at 137. Like Kupcho and Ciganda, Coleman is a full-fledged LPGA Tour player in 2020.
"It was a solid day definitely between having the (one-hour lightning) delay already on the second hole, going back out there cold and it was pretty windy," Coleman said. "So it was one of those, 'Hang tight and be patient because you know the bogeys are going to be there.' Yesterday I escaped with no bogeys but today I had three — but that's to be expected."
And considering Coleman is competing for the first time since February, she left the course happy on Thursday.
"I'm pretty happy how it's turned out so far," she said. "It's been two very solid rounds. This isn't an easy track."
Coleman realizes she'll be chasing a couple of the world's top 50 players on Friday. But even if she doesn't overtake them, she's in good position for her second top-five finish in the CWO. In 2012 during her CU career, she placed fifth overall and took low-amateur honors.
"It's golf. It can be anyone's day," she said of her prospects on Friday. "I'm going to try to chase that lead, but play my game and see what happens."
Coleman regained LPGA status by finishing third on the 2019 Symetra Tour money list. She recorded nine top-10 showings on the Symetra circuit last year, including three runner-ups.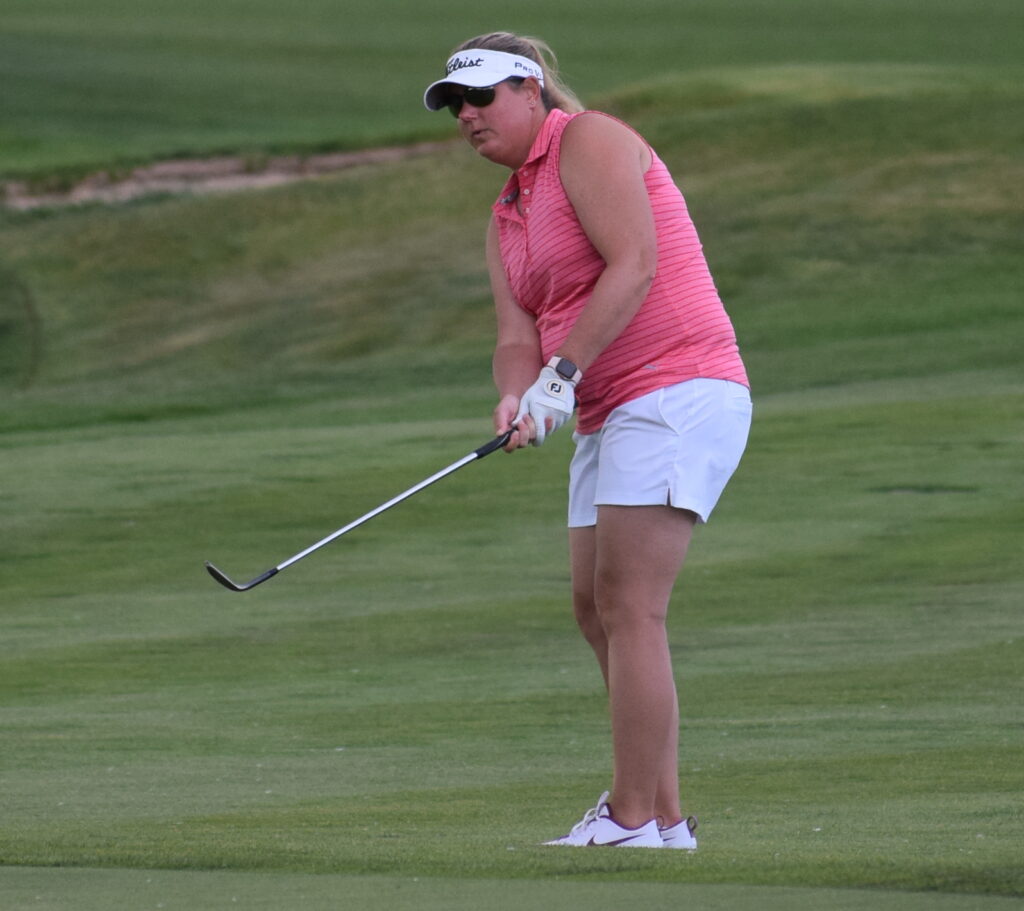 Playing As a Twosome: Former CGA Women's Stroke Play champion Ashley Tait of Morrison, winner of three state high school individual titles, competed in the CWO this week while five months pregnant. "It was a little different," she said after posting rounds of 75-79 and missing the cut. Tait and her husband, Adam Wengert, played as a pro-am team. They're awaiting their first child. Also in the threesome was Sofia Choi, one of the players Tait coaches at Mullen.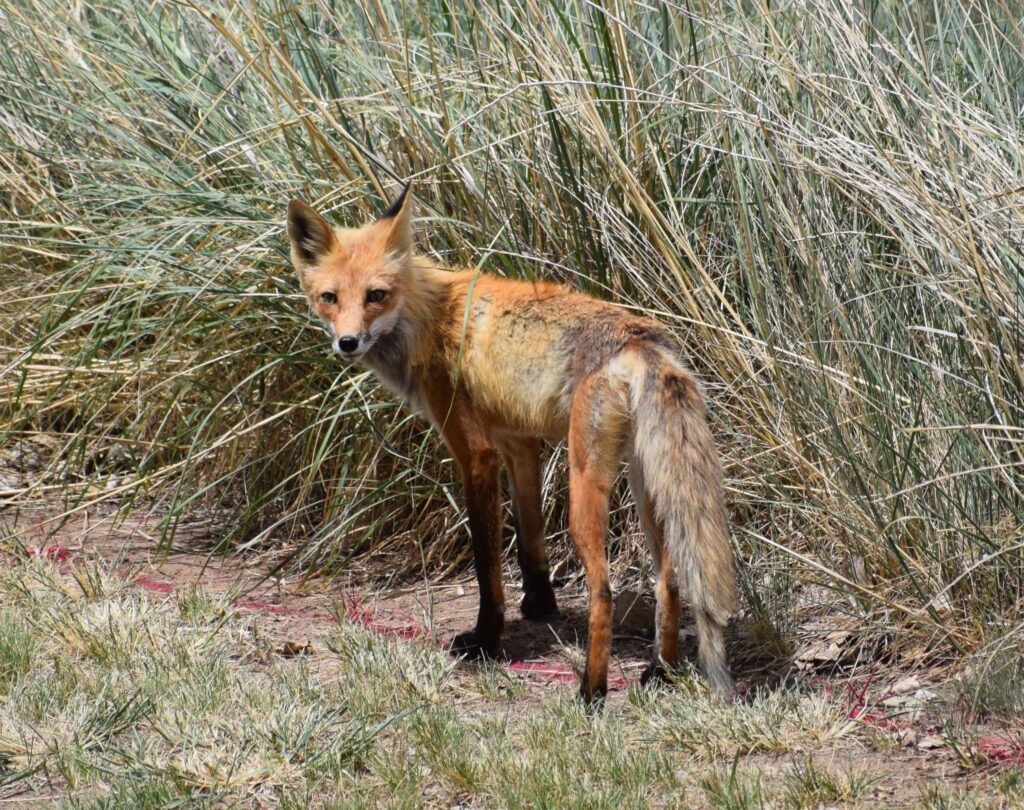 Notable: University of Southern California golfer Alyaa Abdulghany, an honorable-mention All-American this past season, leads the amateur competition after two days. The Newport Beach, Calif., resident has gone 71-73 for an even-par 144 total, which gives her a two-stroke advantage over Tess Blair of South Jordan, Utah. The top Coloradans are CU golfer Kelsey Webster of Boulder (77-72–149) and BYU player Anna Kennedy of Parker (76-73–149) were the top local amateur performers. … Oakwood Homes No. 1, a team comprised of individual tournament leader Jennifer Kupcho and Colorado Open Golf Foundation founder Pat Hamill, share the pro-am team lead with Albatross (pro Jillian Hollis and amateur Steve Kris). Both teams are 17 under par net best ball. … The individual and team competitors were cut to the top 40 percent of the field and ties after Thursday's second round. To advance to the final round in the individual competition, players needed 5-over-par 149 totals or better. … Defending champion Becca Huffer of Monument was on the leaderboard after standing 5 under par for the tournament through 23 holes. But the stretch from holes 6 through 8 proved costly as the two-time champ went double bogey-triple bogey-bogey, leading to a 4-over-par 76 on Wednesday. She shares 20th place at 1-over 145. … For the second consecutive day, lightning delayed the afternoon wave of players, with Thursday's interruption lasting an hour.
For scores from the Colorado Women's Open, CLICK HERE.