2016 champ Keffer holds edge over 3-time winner Rohrbaugh going into final round of Colorado PGA Professional Championship
By Gary Baines – 9/15/2020
Four of a kind. It's quite a hand — and a rare one, indeed.
In the case of the Colorado PGA Professional Championship, according to Section records only three players in history have won the event four times: Ron Vlosich, Jack Sommers and Fred Wampler.
On Wednesday, Doug Rohrbaugh could join the elite four-timers club.
But, by the looks of things, a five-time Colorado PGA Player of the Year has other ideas.
That would be Geoff Keffer of Lakewood Country Club, the 2016 CPGA Professional Championship winner, who holds a one-stroke lead on Rohrbaugh heading into Wednesday's final round at Valley Country Club in Centennial.
In a tournament that started to shape up into a two-player affair on Tuesday, Keffer shot his second consecutive 5-under-par 67, giving him a two-day total of 10-under 134.
The 42-year-old made seven birdies and two bogeys on Tuesday, when he played his final 12 holes in 6 under par and his final six in 4 under.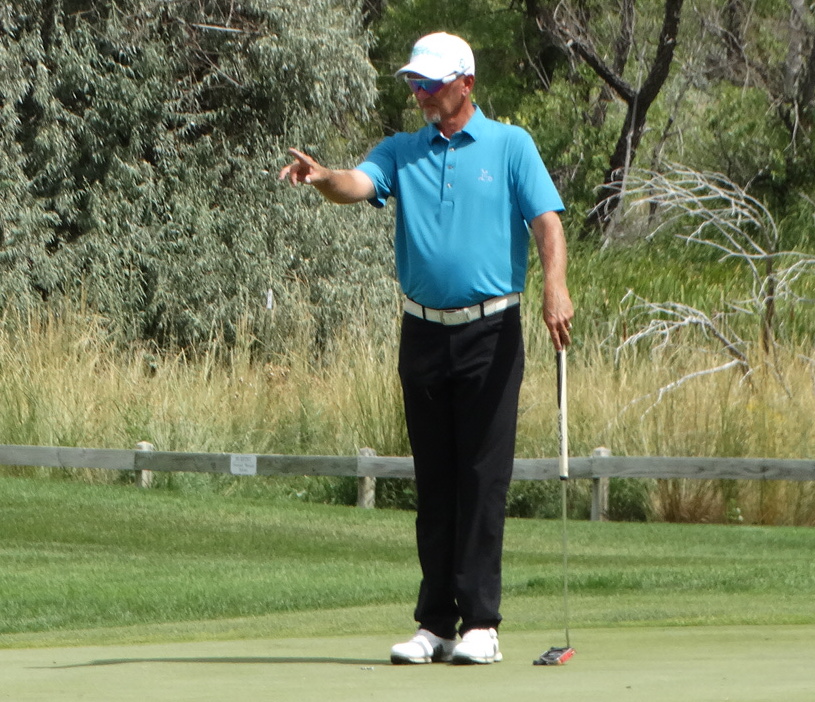 Rohrbaugh, 58, finished earlier in the day at 135 after shooting a second-round 69 that included five birdies and two bogeys.
The next-closest player on the leaderboard trails Keffer by six going into the final round. That would be 60-year-old Dale Smigelsky of Fort Collins, who carded a 72 for a 140 total.
Five players share fourth place at 141, including past champions Caine Fitzgerald of Meadow Hills and Micah Rudosky of Conquistador, along with Alexandra Braga of Denver Country Club, Jeff Hanson of Red Sky and Ryan Bakken of Thorncreek.
After Tuesday's second round, the field was cut roughly in half, plus ties and anyone within 10 strokes of the final qualifying spot for the 2021 national PGA Professional Championship, which will be played in Port St. Lucie, Fla.
For all the scores from Valley CC, CLICK HERE.