BYU's Lundell plays final 16 holes in 9 under par to outduel former Utah junior rival for title in inaugural Rocky Mountain Amateur in Erie; Coloradan Barela places third
By Gary Baines – 7/15/2020
Carson Lundell said it had been nearly five years since he last went head-to-head in a golf tournament with fellow Utahn Connor Howe. But despite that timespan, that last matchup certainly wasn't something Lundell had forgotten.
In that previous tournament, the 2015 Utah 5A state high school meet, Howe, then a sophomore, had shot a 10-under-par 62 in the first round and beat Lundell, then a senior, by nine strokes over 36 holes.
It took a while, but Lundell earned a measure of revenge on Wednesday. It came in Colorado, a state in which he'd never before competed, and at the inaugural Rocky Mountain Amateur at Colorado National Golf Club in Erie.
On a final day in which Howe fired a bogey-free 6-under-par 66 after sharing the 36-hole lead, Lundell proved just a smidgen better. After a bogey on the third hole on Wednesday, Lundell played his final 15 holes of regulation in 8 under par to shoot 65 and force a playoff with Howe. Then Lundell earned the title when he drained a 6-foot birdie putt for a "sandy" on the first playoff hole, the drivable par-4 17th.
"I think the last time I played a tournament (head to head with Howe) was state my senior year when he was a sophomore," Lundell said. "He came out and shot 62 and I was pretty hurt. It was my senior year and I was trying to win. But he won state. So I kind of had that in the back of my brain the whole round (on Wednesday). It was fun to get him back.
"We were excited to be in the final group together. He played amazing — so steady all day. A bogey-free 66 is pretty stinking good. It was just fun to compete with him."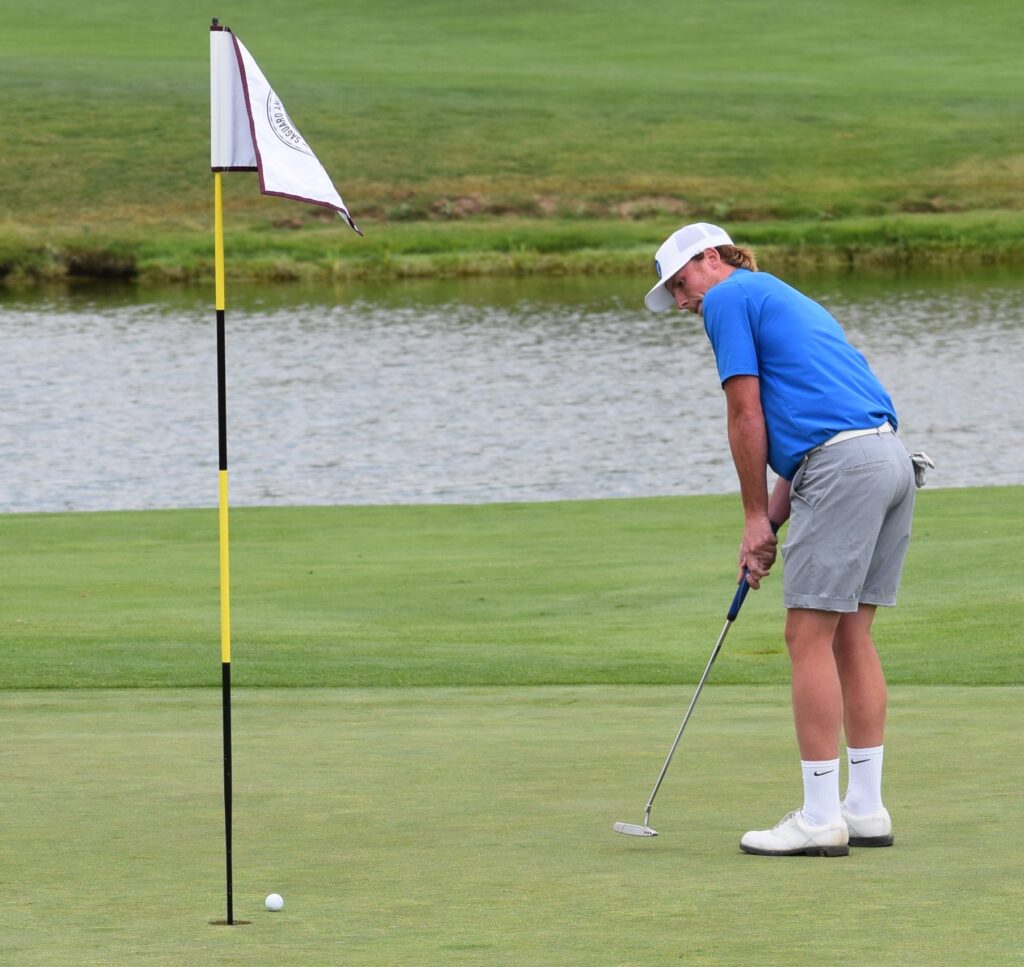 Lundell, who resides in Alpine, Utah and plays golf for Brigham Young University, came into the final hole of regulation Wednesday one back of Howe, an Ogden resident who plays at Georgia Tech and won the 2016 AJGA Hale Irwin Colorado Junior. But on the 18th hole, Lundell drained a 15-foot birdie putt after Howe had left his birdie attempt on the lip.
In the playoff, Lundell drove it into a greenside bunker on the short par-4 17th. And then Howe pulled his tee shot, which hit the bank and bounded into the water. And even though Howe still made par by sinking a 9-foot putt, Lundell hit a good bunker shot then drained a 6-foot birdie for the victory.
"It feels super good," said Lundell, a 22-year-old who was the Utah Junior Golf Association's 2015 Player of the Year. "It was a battle. Connor played so solid. Honestly I don't think he hit a bad shot all day."
With Wednesday's 65, Lundell finished at 16-under-par 200 for the Rocky Mountain Amateur, which is part of the Troon Saguaro Amateur Series that's run by University of Colorado men's golf head coach Roy Edwards and his Wyoming counterpart, Joe Jensen.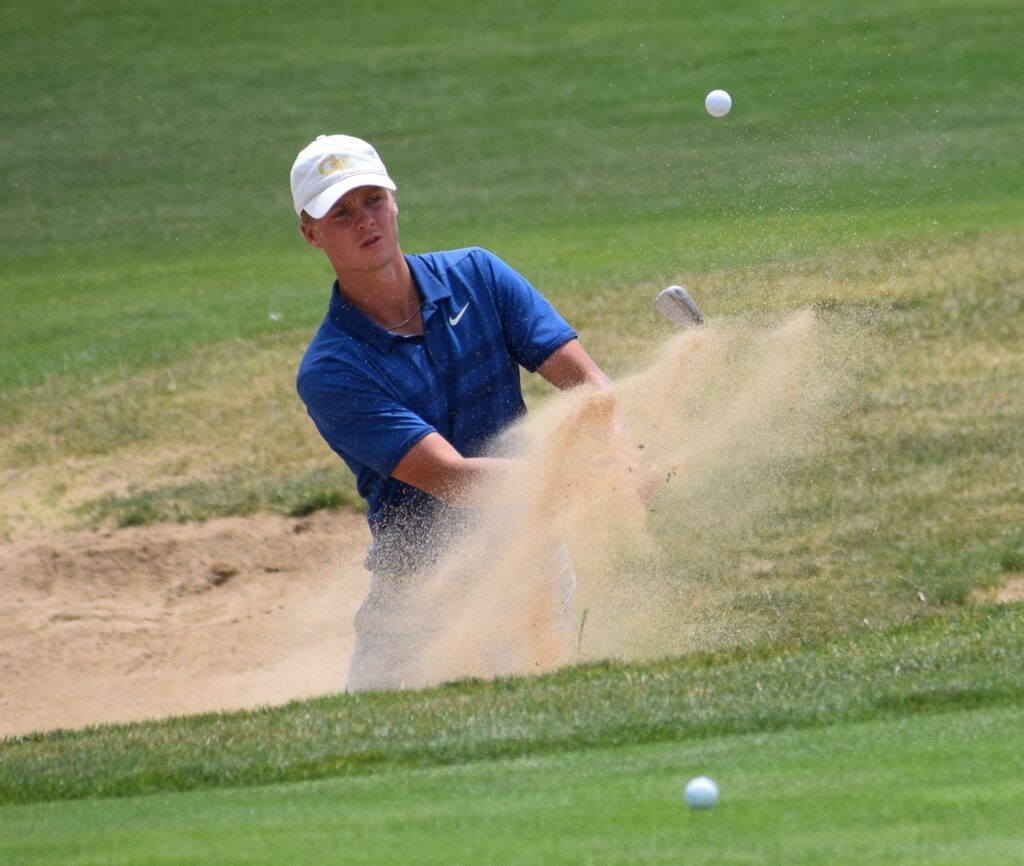 Following the runner-up Howe, who also finished at 16 under, Griffin Barela of Lakewood took third place at 205 after sharing the lead with Howe through 36 holes. Barela was tied for the top spot through six holes on Wednesday, but playing his final 10 in 1 over kept him from having a shot at the title down the stretch. He closed with a 71.
"Today wasn't very good," the University of Wisconsin golfer said. "I got off to a pretty decent shot — I was 2 under through four — but kind of around the turn I lost my swing. I three-putted 9 and could never really get it back. It was a little bit of a frustrating day, but overall it was a good week.
"The first two rounds (66-68) I played pretty solid. I really didn't make many mistakes, and when I did I was in the right spots and I was able to make par. Overall, it was a good way to kick off the summer run I have here" with the CoBank Colorado Open and the CGA Amateur upcoming.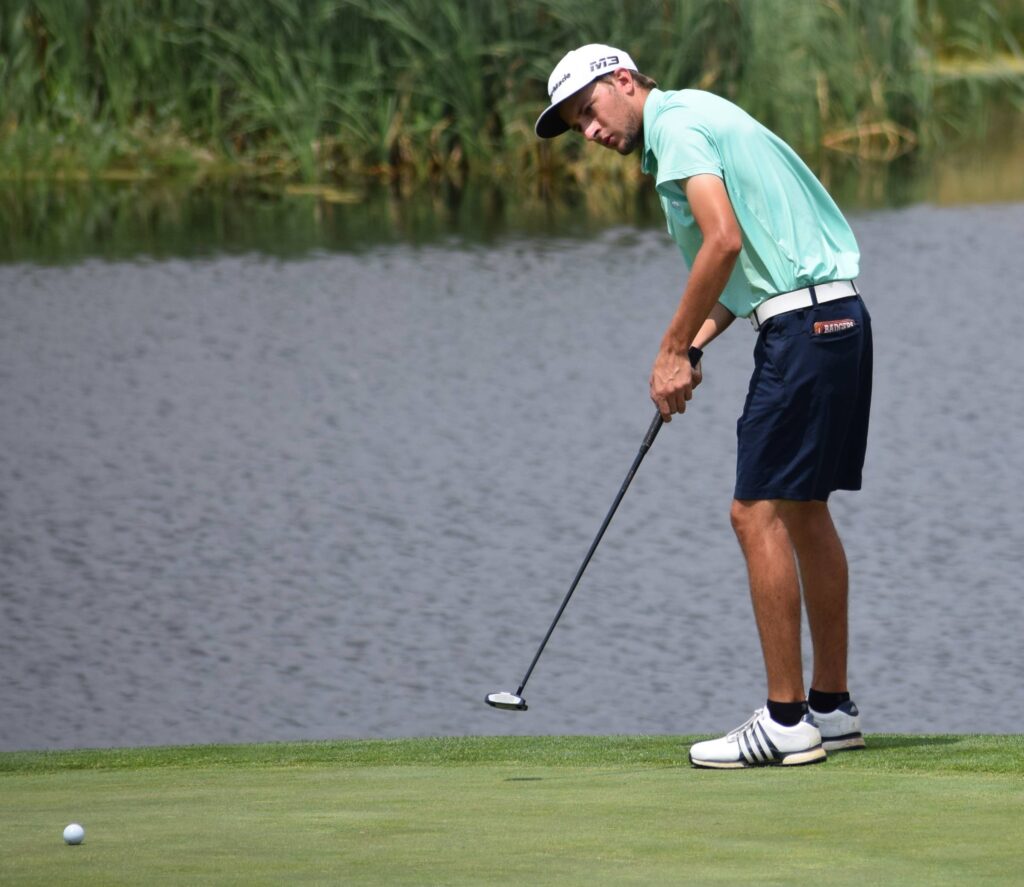 Dillon Stewart of Fort Collins, a two-time Junior Golf Alliance of Colorado Boys Player of the Year who now plays golf at Oklahoma State, tied for sixth place at 207 with CU golfer Canon Olkowski. Also cracking the top 10 was University of Denver player Connor Jones of Westminster (209 for 10th place).
Howe led by three strokes after the 10th hole Wednesday, but even though he didn't make any mistakes of note, Lundell's 5-under-par 31 on the back nine was enough to catch up. He birdied 10 (3 feet), 11 (15 feet), and 12 and 15 (both chips to gimme range), setting himself up to catch Howe on 18. Overall for the week, Lundell, a late entry into the Rocky Mountain Amateur, played the back nine at Colorado National in 14 under par.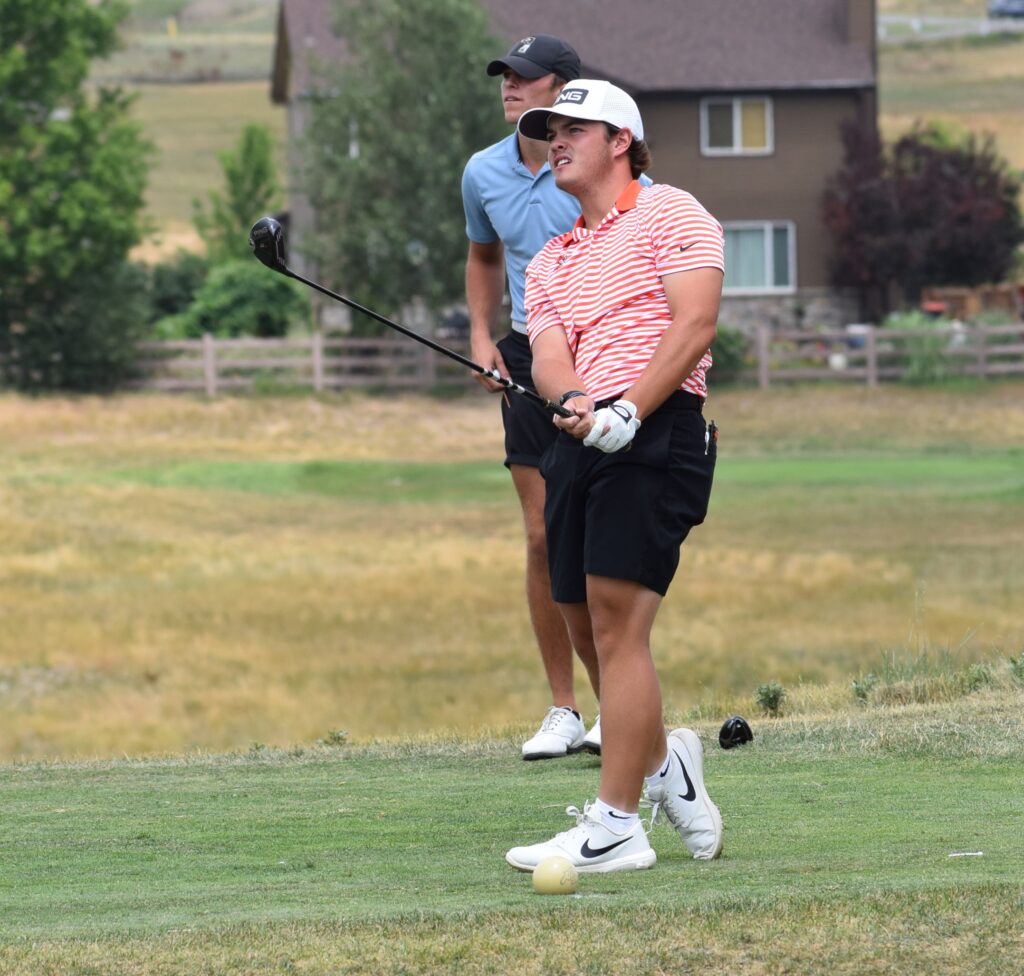 "Connor is just a competitor. The dude is a stick," Lundell said. "He didn't look like he was slowing down (on Wednesday), but I just kept chipping away at it. I didn't know if it was going to be good enough — he just wasn't making mistakes — but I got hot on the back. It was a lot of fun."
The Rocky Mountain Amateur marked just Lundell's second tournament since the college season was ended in March by Covid-19. BYU was ranked 16th in the nation by Golfstat when the season ended prematurely — 22nd by Golfweek — which was a "total bummer," he said.
The good news, looking ahead, is that BYU is planning to play this fall at CU's Mark Simpson Colorado Invitational, which just happens to be held at Colorado National — assuming Covid-19 doesn't wreak further havoc.
"Hopefully the season happens, and if it does, I'm looking forward to coming back," Lundell said.
For all the scores from the Rocky Mountain Amateur, CLICK HERE.