Europeans Louise Stahle and Matilda Castren withstand rough weather to qualify at The Ranch CC for U.S. Women's Open
By Gary Baines – 5/10/2021
Golfers born in Europe may start to consider Colorado a home away from home — at least when it comes to qualifying for the U.S. Women's Open.
In 2019, the last time U.S. Women's Open qualifying was held, a player from Iceland, Olafia Kristinsdottir, was the lone golfer to advance from the Colorado qualifier to earn a berth in arguably the top women's golf championship on the planet.
Then on Monday, after USWO qualifying was canceled last year due to Covid-19 safety concerns, two more European-born players were the ones to make the grade as Louise Stahle of Sweden and Phoenix and Matilda Castren of Finland and San Diego qualified at The Ranch Country Club in Westminster for the Women's Open.
"I guess we're used to playing in some colder temperatures and some altitude in some parts of Europe," noted Castren, who like Stahle went to college in the U.S. and has lived here ever since.
Castren, a regular on the LPGA Tour who has posted two top-12 finishes in the last seven months, and Stahle, a Symetra Tour player who has competed in almost 40 LPGA events over the years, shared medalist honors on Monday with 6-under-par 136 totals.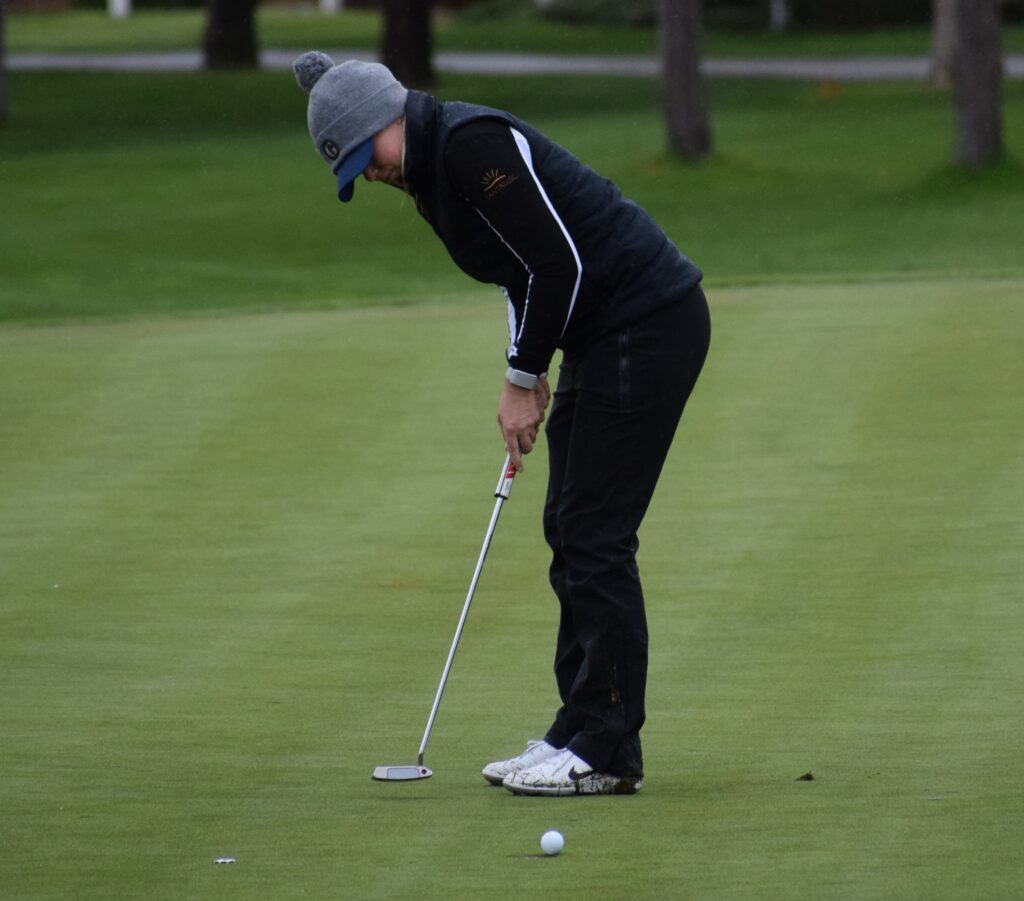 The result is that they both have punched their tickets to the 2021 U.S. Women's Open, which is set for June 3-6 at the famed Olympic Club in San Francisco. It will be Stahle's second U.S. Women's Open — she finished 48th in 2010 at Oakmont — and Castren's first.
"That was a treat," the 36-year-old Stahle said of her 2010 experience. "I was loving every minute of it. In the locker room I had Mario Lemieux's locker at Oakmont. It's a great tournament and I'm going to love to play at The Olympic Club. Every major you play is such a treat."
On a day that featured temperatures in the high 30s and low 40s, with periodic rain and wind, only three players out of the 39 who teed it up finished under par for 36 holes. Stahle went 70-66 and made 10 birdies and four bogeys. Castren carded 12 birdies and five bogeys in her first trip to Colorado.
"I really enjoy the mountains; I ski a lot," said Stahle, who has spent time on the LPGA, Ladies European Tour and Symetra Tour during her time as a pro after playing college golf at Arizona State. "And it helps that I'm a Denver Broncos fan. Maybe if you're superstitious, it was my Denver Broncos ballmarker."
Britney Yada of Hawaii landed the first-alternate spot at 138 after going 70-68. But that still left her two back of the co-medalists.
And make no mistake: The day was a grind given the weather conditions.
"It wasn't easy for sure," Castren said. "Dealing with the altitude, the cold, the rain, the wind, which was the opposite direction in the morning and the afternoon. You couldn't really hit the same club as you did in the morning even though it's the same yardage. (The course) played really different because of the rain. You had to really adjust to the weather.
"I just played my own game and tried to stay warm and just survive the day. You definitely need to be patient. That was one of my things to remember today. There's 36 holes and so much can happen."
Stahle and her caddie employed some mind games to make sure there wasn't a letdown during the long and trying day.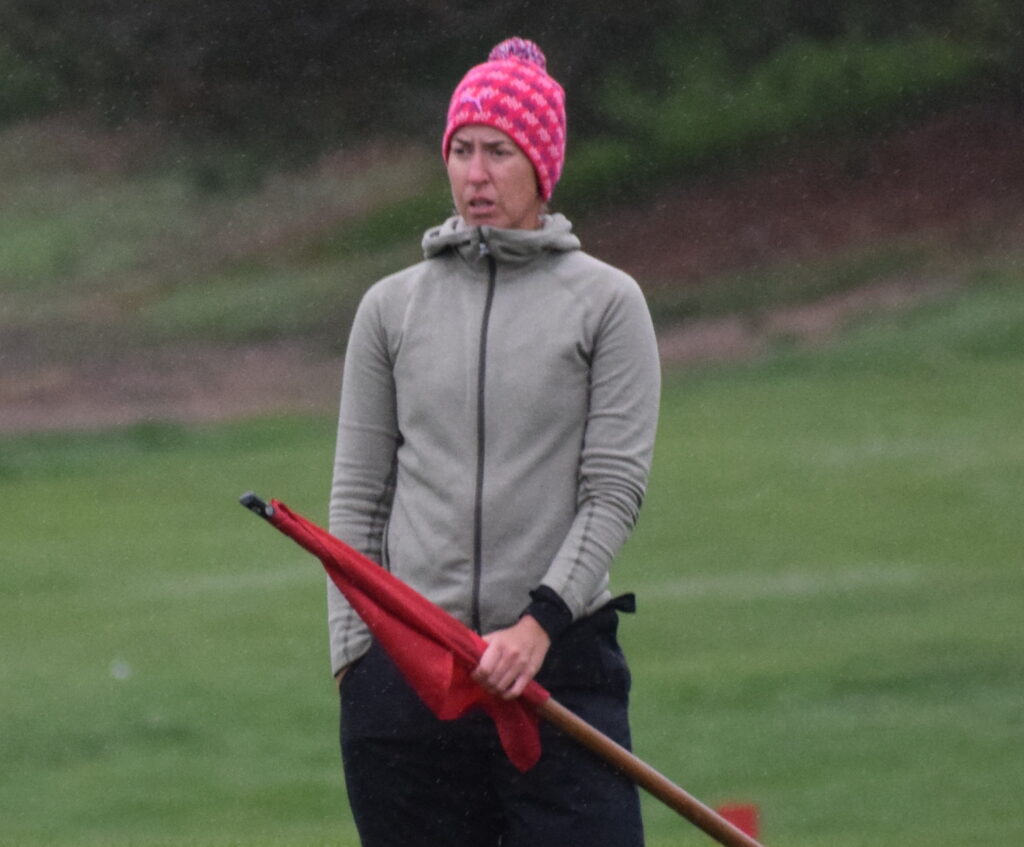 "Me and my caddie put on three-hole matches," she said. "We were playing three holes at a time to keep focus. That helped me a lot. You have to say patient out there. But it's a course I like. It fits my eye and the greens were rolling well. It just helps if you like the course."
Ironically, because of her performance on Monday, Stahle will be missing next month's CoBank Colorado Women's Open, which she had entered, but which has dates that conflict with the U.S. Women's Open. Stahle finished 13th in the CWO last year.
On Monday, the top finisher with strong local ties was two-time Colorado Women's Open champion Becca Huffer of Monument, who tied for eighth place at 146 (72-74).
Last week, former University of Colorado golfer Jenny Coleman qualified for her second U.S. Women's Open — and first since missing the cut in 2015. In fact, Coleman, who placed third at the LPGA Drive On Championship earlier this year in Florida, shared medalist honors in qualifying at Brentwood Country Club in Los Angeles. She went 72-72 for an even-par 144 total.

U.S. Women's Open Qualifying
At Par-71 The Ranch CC in Westminster
ADVANCE TO U.S. WOMEN'S OPEN
Louise Stahle, Sweden and Phoenix 70-66–136
Matilda Castren, Finland and San Diego 68-68–136
ALTERNATES (In Order)
Britney Yada, Hilo, Hawaii 70-68–138
Andrea Wong, San Francisco 72-71–143
For all the scores from The Ranch CC on Monday, CLICK HERE.