Senior rookie Pavelonis grabs lead in CoBank Colorado Senior Open after firing 66 in first competitive round at GVR
By Gary Baines – 08/28/2019
Britt Pavelonis is a "newbie" this week in more than one respect at the CoBank Colorado Senior Open.
At 50, Pavelonis is among the 10 youngest players in the field at Green Valley Ranch Golf Club in northeast Denver.
And Wednesday marked his first competitive round ever at GVR — and just his second round there period.
Despite that, the senior rookie from Harrisburg, Ill., grabbed the first-round lead at the CSO with a bogey-free 6-under-par 66.
"I came out here (to GVR) a couple of years ago when my wife had a conference," said Pavelonis (pictured above). "I came and practiced out here so I was a little familiar with where it was and what it was but I had never been out on the golf course (before this week).
"I haven't been playing good this summer. But something started to click last week when I was playing the Oklahoma Open. I sort of felt like I had some confidence coming in." A friend of his growing up is caddying for him this week "and we just decided we're going to have a good time."
In just his fourth round of golf ever in Colorado, Pavelonis chalked up six birdies on Wednesday, with the highlight being sinking a 30-footer on the fifth hole, his 14th of the day.
"I hit one bad shot that I can think of, and that was me trying to lay up on the last hole and play safe — so maybe I shouldn't play safe," said Pavelonis a three-time winner on the Sunbelt Senior Professional Tour over the last couple of years. "I hit the ball well and missed just two greens. Usually you can score if you don't miss too many greens."
Pavelonis holds a one-stroke lead with two rounds remaining in the $50,000 tournament as Mike Cunning of Phoenix and Alan Sorensen of Bakersfield, Calif., matched 67s. Sorensen helped his cause by playing his final four holes in 3 under par.
Barry Conser of Scottsdale, Ariz., is another stroke back at 68.
In all, 22 players posted subpar rounds in ideal scoring conditions on Wednesday.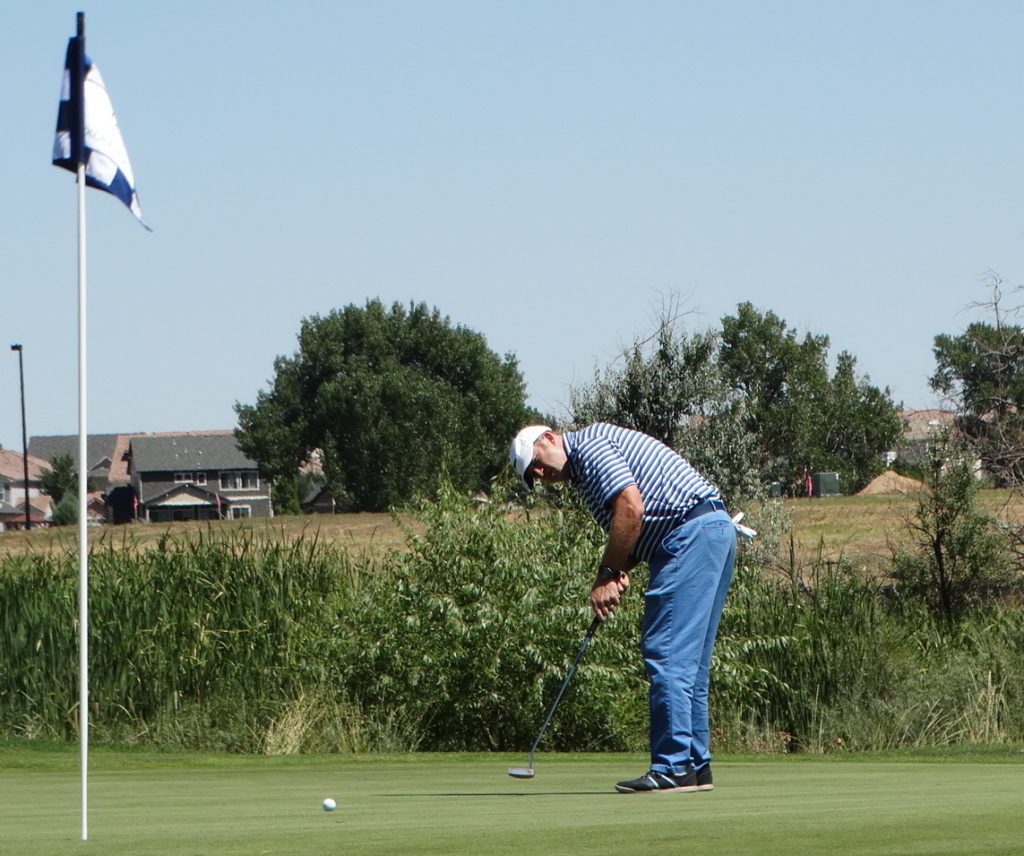 Two Coloradans are in the top 10 after round 1 as Tray Shehee of Longmont and Brett Dean of Evergreen matched 70s, good for a share of eighth place.
Shehee held the lead through much of his round on Wednesday morning as he made an eagle on his third hole (No. 12) and was 5 under par through 13. But he played his final five holes in 3 over, three-putting his 18th. Dean carded three birdies and a bogey in round 1.
Cunning, a former PGA Tour player who has won twice in the European Senior Tour, racked up seven birdies in his 67 on Wednesday, including four in a row beginning on No. 5.
"I'm very pleased," the 61-year-old said. "It's surprising since I kind of quit competitive golf four years ago. I work teaching and in the shop and play a couple of tournaments a year. Today I'm very happy with that score — and very surprised too."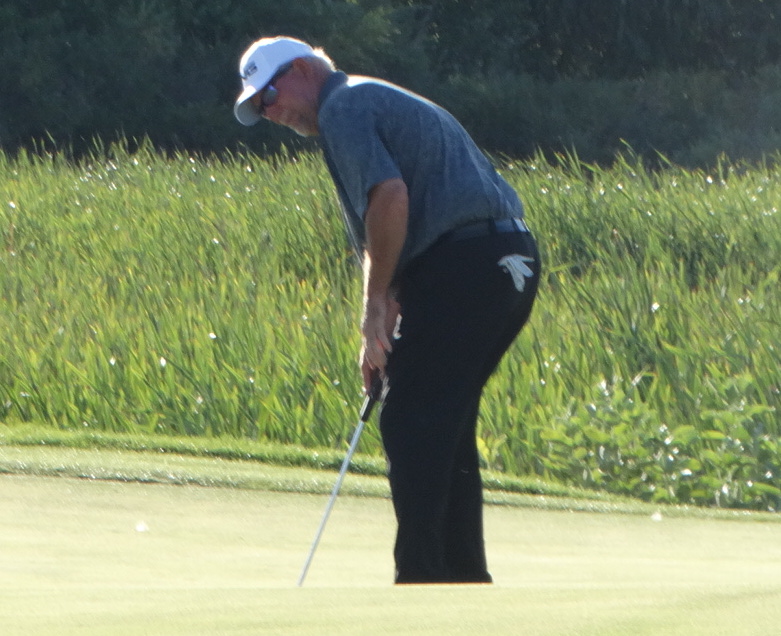 Indeed, this is just the second tournament of 2019 for Cunning, who once won the Order of Merit on the Asian Tour.
"Luckily today I hit some shots in the right area (of the greens) so I didn't have that hard of putts," he said. "There were a couple of no-brainers I made (from 35 and 20 feet), but it was pretty solid for me for the most part."
Notable: The field will be cut to the low 55 players and ties after Thursday's second round. … Wyoming resident John Hornbeck, who won the 2018 CGA Senior Match Play title, leads the amateur competition by two strokes after firing a 3-under-par 69 on Wednesday. Hornbeck played his last five holes in 3 under par and carded five birdies overall. Tal Tartaglia of Kingsburg, Calif., holds second place among amateurs at 71. … Cunning sits atop the super-senior players — those 60 and older — at 67, while Hornbeck is next best at 69. … Colorado Springs native R.W. Eaks, a four-time winner on PGA Tour Champions and the 2011 CSO champion, opened with a 73. … Doug Rohrbaugh of Carbondale, the winner of the 2013 CSO, birdied his last three holes to match Eaks' 73.
For scores from the CoBank Colorado Senior Open, CLICK HERE.