DU teammates Jackson Solem and Connor Jones share medalist honors at Fort Collins CC and earn spots in U.S. Amateur at Oakmont
By Gary Baines – 7/19/2021
The DU boys cornered the market on Monday in U.S. Amateur qualifying at Fort Collins Country Club.
And the good turn that Connor Jones did by caddying for TJ Shehee in last week's U.S. Am qualifying at Columbine Country Club was paid back in full in Fort Collins, with both players ending up with berths into the world's most prestigious amateur golf championship.
Jones, from Westminster and The Ranch Country Club, and Jackson Solem from Longmont and The Fox Hill Club — teammates on the University of Denver men's golf team the last two years — landed the two U.S. Am spots at stake out of a field of 71 players in Fort Collins.
"It's awesome," said Solem, a fifth-year-senior-to-be who was the Summit League Men's Player of the Year in 2021. "Connor is one of my best friends. We've been working hard together for a couple of years now. We've been through the highs and the lows together, so it's really cool to both do it."
Solem, who last September lost in a playoff in a college-like tournament at Fort Collins CC after his tee shot on No. 18 lodged in a tree, had better fortune this time. The 22-year-old posted scores of 70-67 for a 3-under-par 137 total.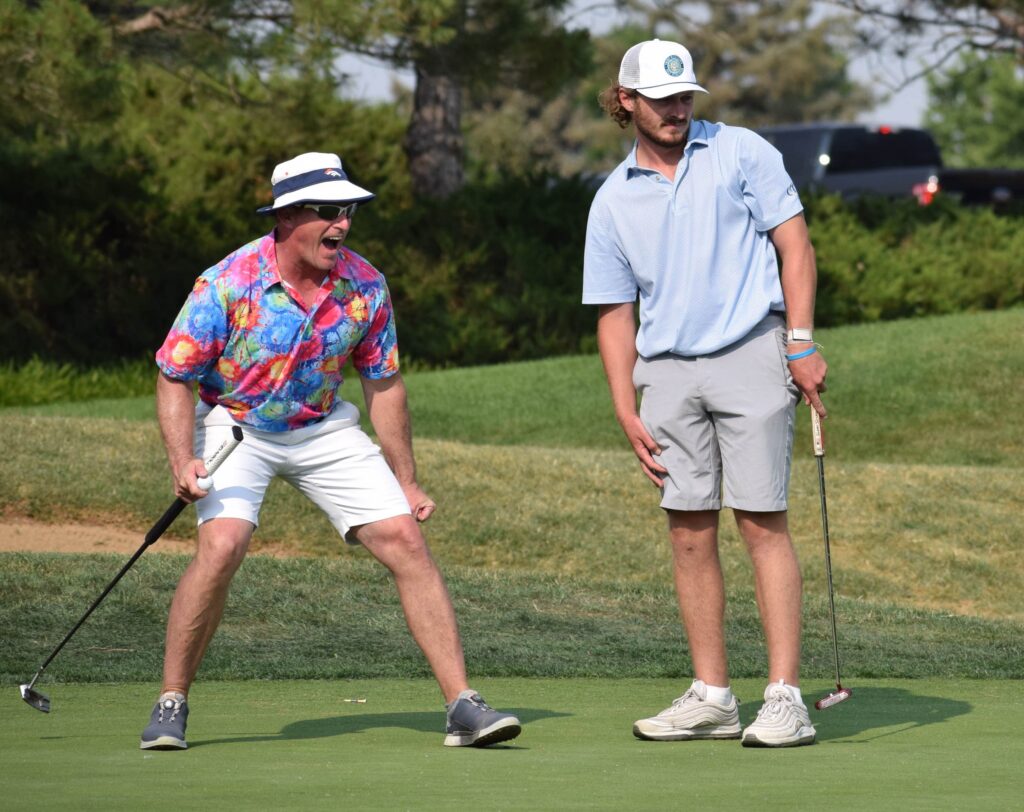 Solem shared qualifying medalist honors with Jones, who went 71-66. And just like Jones helped Shehee, a current University of Northern Colorado golfer, qualify last week at Columbine, the role reversal on Monday in Fort Collins worked out just as well.
"Me and TJ, we've played together a bunch," said Jones, a 19-year-old junior-to-be. "Just having him out there keeps me relaxed. We're just best buds out there having fun. It's great to see him play so well. I said he had some pretty big shoes to fill after I caddied for him (at Columbine).
"It was a team effort for both" of the qualifying tournaments.
Both Jones and Solem will be making their U.S. Am debuts Aug. 9-15 at Oakmont (Pa.) CC , which has hosted a record nine U.S. Opens, plus three PGA Championships.
"I love golf and I've seen Oakmont on TV," Jones said. "It's going to be awesome going with a couple of kids I really, really like. It's going to be a great experience and I'm super excited."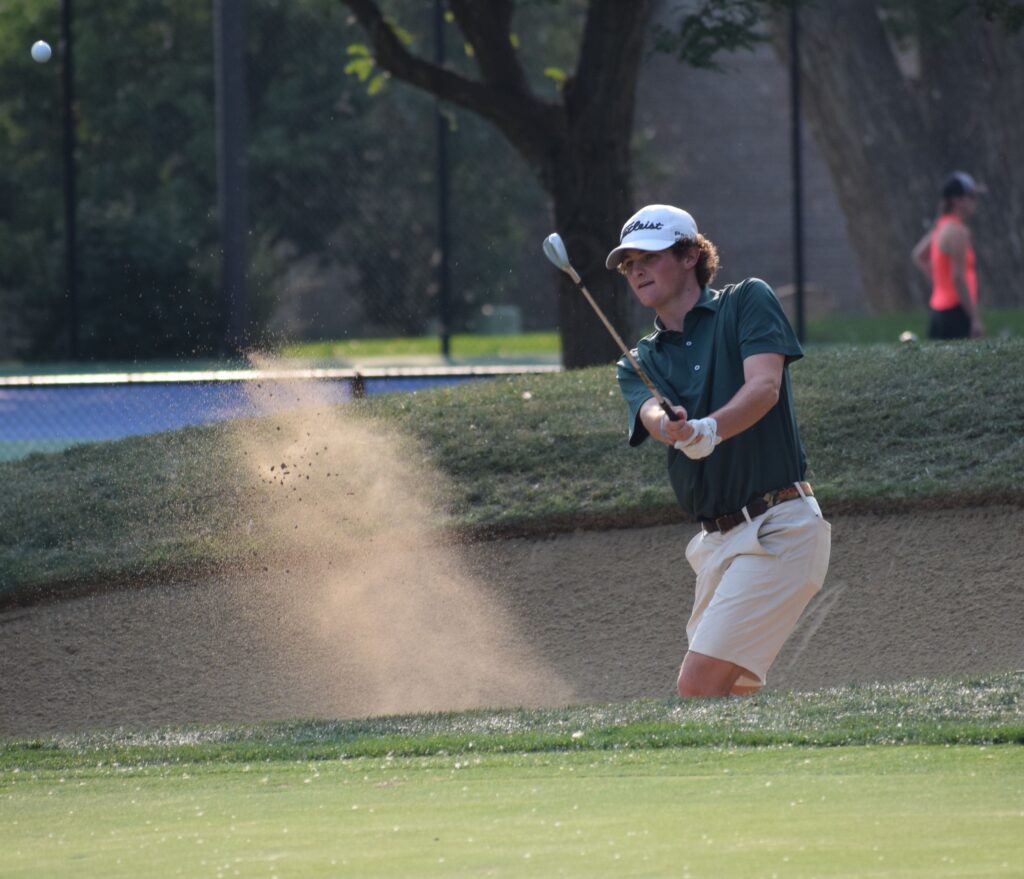 Jones blasts from a bunker on his final hole Monday.


That's also the case for Solem, who likely was playing in his final U.S. Amateur qualifying on Monday as he plans to turn pro late next spring after wrapping up his college career at DU.
"I've played the qualifier probably six or seven times now," he said. "I'm going to turn pro next year, so this was kind of my last shot. I did the same thing for U.S. Junior (Amateur qualifying) — my last shot I made it (in 2017). It feels really good. I've knocked on the door a lot the last couple of years, and it's nice to finally have something go my way."
Indeed, Monday was a unique day for Solem. In the course of three holes during his morning round, he went triple bogey-par-double bogey. That might have put other players into a funk, but not Solem on this day.
"I played the state am this last week and I was getting way too frustrated out there with everything. I'd make a sloppy bogey and get super mad," Solem said. "So when I showed up today, I told myself, 'I can hit the shots and do the good stuff as well as anybody. If I can just focus on the next shot and keep moving even when bad things happen, hopefully it will pay off.' So I made a double, a triple and three bogeys today, but I made 11 birdies, so that shows I was in a good head space and really kept bouncing back when things were tough.
"I hit it awesome all day. My iron play was probably the best it's ever been."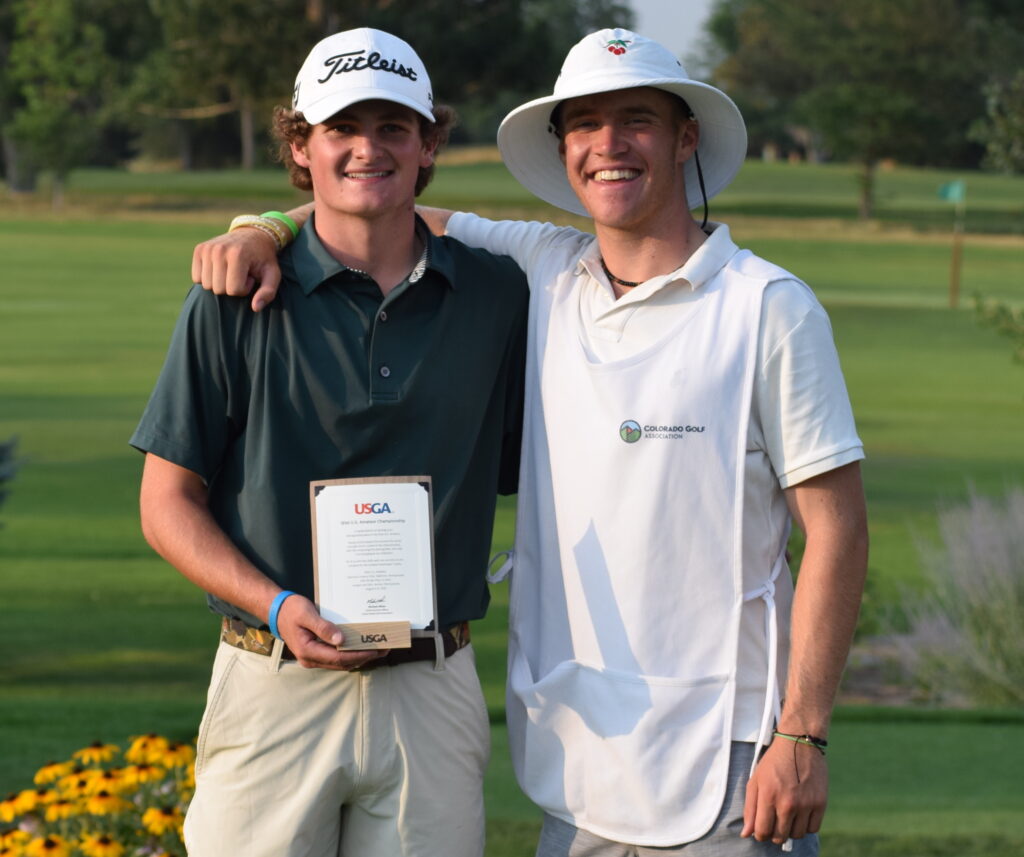 As for Jones, he rebounded after being 2 over par after his first three holes on Monday. From then on, he went 5 under par and made just one more bogey.
"I wasn't hitting it all that great today and I didn't really hit it very close," Jones said. "But I made five or six putts outside of 15 feet for par. I chipped in on the par-3 (No. 2, his 29th hole of the day). From there on it I was pretty solid."
Jones drained an 18-foot downhill birdie on his penultimate hole, offsetting the bogey he carded on his last hole, where he hit his tee shot over the green into a bunker on the par-3 ninth.
"I know how big a deal it is" to qualify, Jones said. "We (he and Shehee) didn't talk about the U.S. Amateur once when we were out there either day (of the qualifying). We focused on each shot, and now we're here. It's awesome.
"It's a big accomplishment and I'm proud of both of us."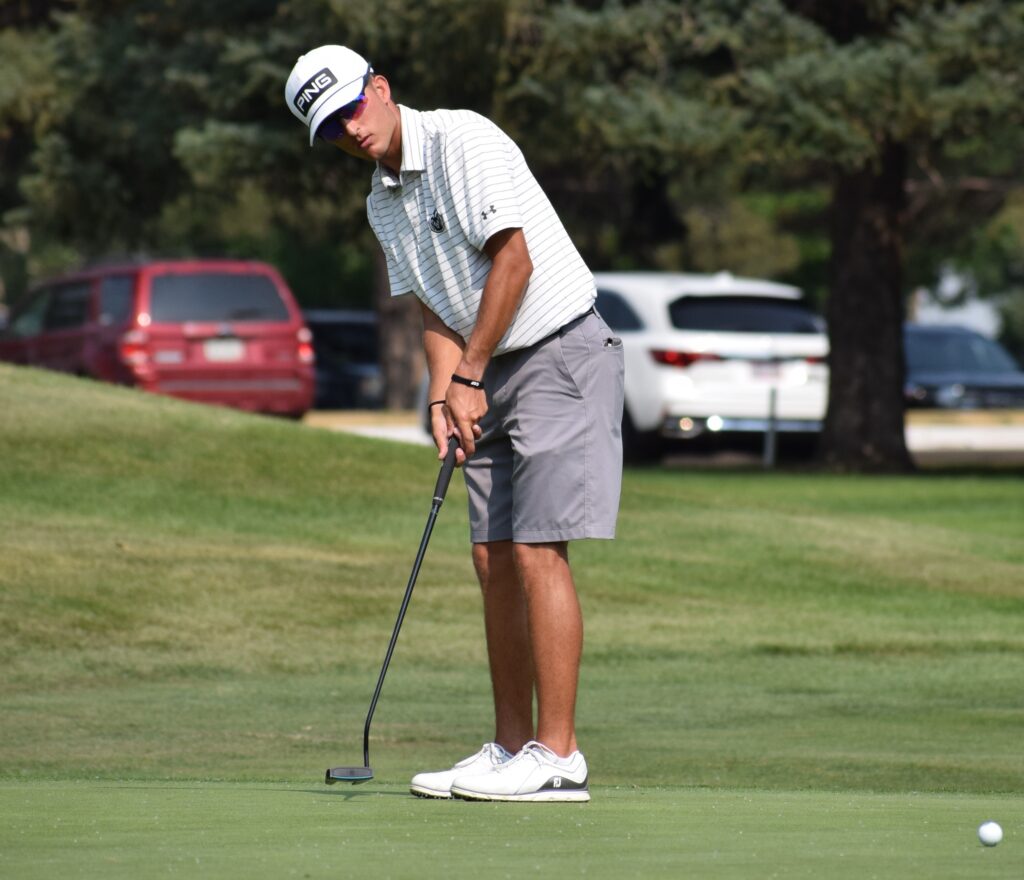 Davis Bryant of Aurora, the Colorado State University golfer who went to the U.S. Amateur last year via invitation, finished as the first alternate in qualifying at Fort Collins CC for the second time, having happened previously in 2018. Bryant went 68-70 to finish a stroke behind Solem and Jones after making bogeys on 13 and 14 of his final round.
This marks the second and final Colorado-based U.S. Amateur qualifier of 2021. Last week, Shehee and Sean Crowley of Columbine Valley qualified at Columbine. For more on that qualifier, CLICK HERE.

U.S. Amateur Qualifying
At Par-70 Fort Collins Country Club
ADVANCE TO NATIONAL CHAMPIONSHIP
Jackson Solem, Longmont 70-67–137
Connor Jones, Westminster 71-66–137
ALTERNATES (In Order)
Davis Bryant, Aurora 68-70–138
Cal McCoy, Highlands Ranch 71-68–139
For all the scores from Fort Collins CC, CLICK HERE.