Future DU golfers Jones, Jordaan sweep titles in Colorado Junior Match Play at Lake Valley
By Gary Baines – 07/31/2019
They have yet to hit a shot as a college golfer, but already Connor Jones of Westminster and Caroline Jordaan of Denver are doing the University of Denver proud.
Jones and Jordaan will be freshmen at DU beginning this fall, and they know each other just in passing, but they made Pioneer country proud on Wednesday by sweeping the boys and girls titles in the third Junior Golf Alliance of Colorado major of 2019, the Colorado Junior Match Play.
And they did so in one of the last — if not the last — junior tournaments of their careers.
Jones, wearing a DU shirt, earned the boys title with a 5-and-4 victory over Max Lange of Golden in Wednesday afternoon's championship match. And Jordaan, sporting a DU cap, rallied on the back nine to overcome Jessica Mason of Westminster for the girls crown, 2 and 1.
(The champions are pictured above at Lake Valley.)
"It's pretty cool" that two future DU players won on Wednesday, Jones said. "It goes to show there's a lot of good players that come to DU. We've got a bright future. We both play in a lot of the same tournaments, so it's pretty cool that we both won at the same time."
Said Jordaan of the Pioneer feat: "I think it's pretty cool. I don't know if it's ever been done before."
Jordaan earned her second victory in a JGAC major, but her first since 2015, when she captured the Colorado Junior PGA title. For Jones, it was his first championship in a major as he had placed second and third in the previous two this year.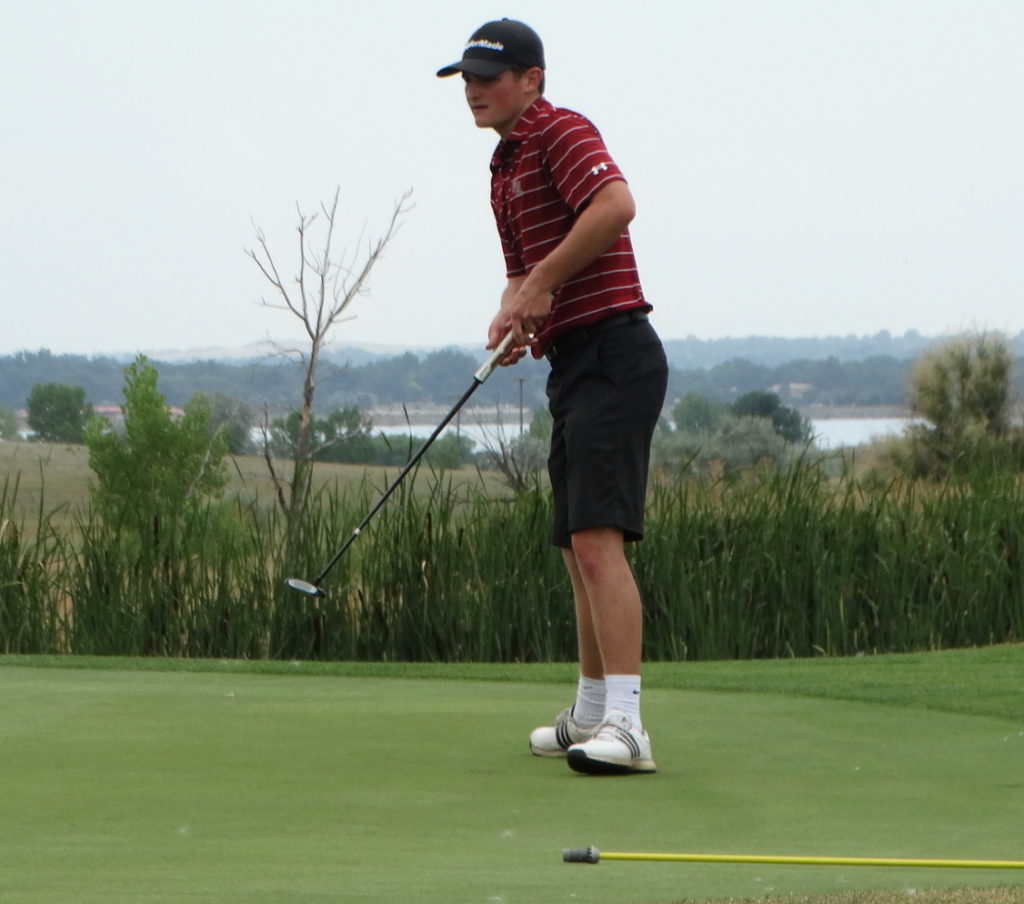 "It feels good," said the 17-year-old Mountain Range High School graduate, who called this victory probably the biggest of his career. "I've played in a bunch of these tournaments and this is pretty much my last junior tournament, so it feels good to go out on a high note and play good.
"I've competed in a lot of really good tournaments. I haven't won very much, so it feels really good to get a win."
After needing 19 holes to win his semifinal over Lucas Howell of Colorado Springs — Jones prevailed with a par on the first extra hole — he never trailed in the title match and always had the advantage after winning the second hole with a birdie. In fact, he never lost a hole in the match and made four birdies and 10 pars in 14 holes. Jones pulled away with a 15-foot birdie on 10 and 30-footer on 13.
"I've been close in a lot of tournaments," he said. "There's a pretty good field this week and it feels good to finally win."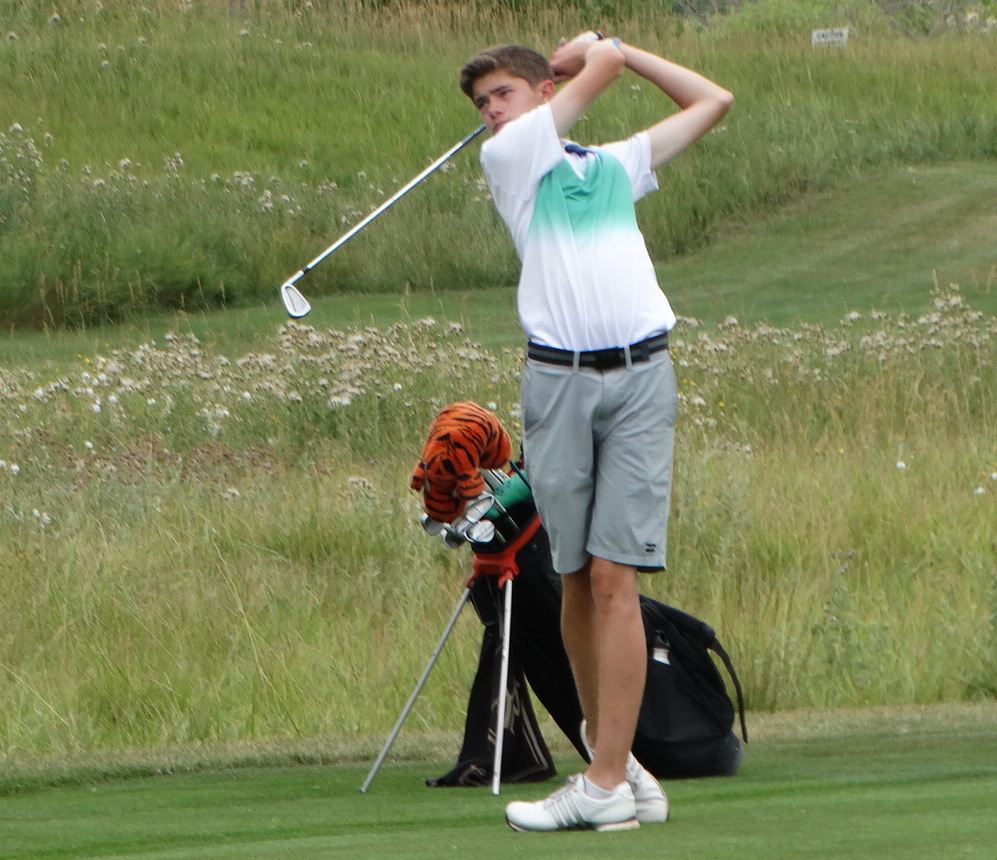 Lange, a 15-year-old sophomore-to-be at Lakewood High School, parred the first 11 holes but couldn't convert a birdie.
Earlier in the day, Lange had defeated top-seeded Jackson Klutznick of Denver 1 up to advance after never leading in that match until after the 17th hole.
"Overall, it was a pretty good tournament," said Lange after his best performance in a JGAC major. "I had a lot of good putting rounds. I did better than I expected to. I wanted to try to go for the win, but Connor played really good the last round. I wish I could have made a couple of putts (in the title match), but it's all right. I played really well (on Tuesday), but today something was a little off.
"Overall, though, I played pretty well for my first time playing match play ever. Finishing second is good enough for me."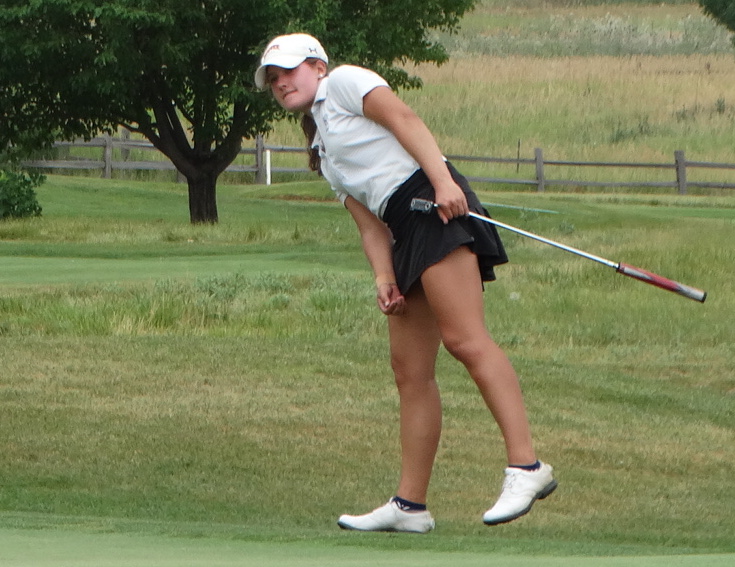 On the girls side, the championship match was quite a bit tighter, particularly through the first nine holes. Indeed, Mason, a 15-year-old sophomore-to-be at Holy Family, went 1 up with a 15-foot birdie on No. 8. But three straight bogeys by her — a three-putt on 9, a missed green on 10 and a water ball off the tee on 11 — gave Jordaan a 2-up advantage as the 18-year-old reeled off eight straight pars before making birdie on 13.
"Today I got my ball-striking back, which was really nice," Jordaan said. "I tried to stay patient with the putting and it eventually worked."
As for Mason, she was 1 under par for the first eight holes of the title match before faltering with her mid-round bogey streak. Even a string of five straight pars to end the match wasn't enough to make up the deficit.
"I feel pretty good" overall, said Mason, who defeated second-seeded Sofia Choi of Littleton 1 up in the semifinals. "I'm happy the way I fought through everything. Playing Sofia, I let go of a big lead (4 up through nine) and still ended up winning. Playing Caroline showed me I could stay in it.
"On 10 and 11 I had some errant drives (in the title match). Other than that it was a solid round."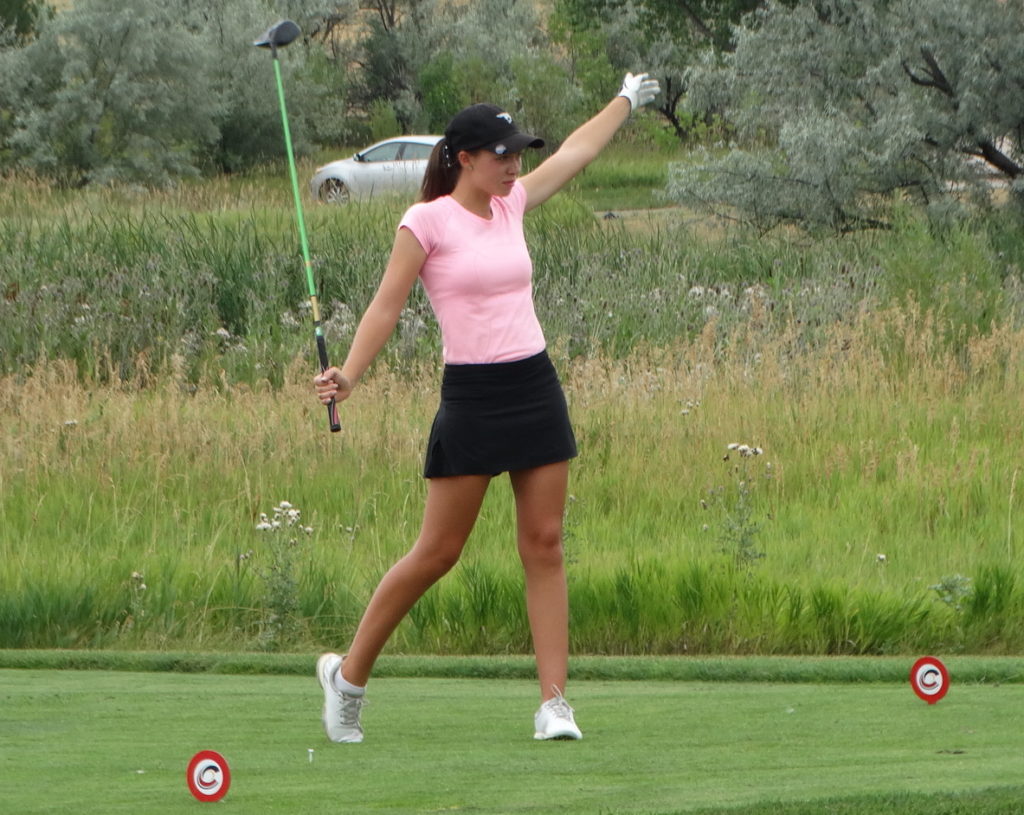 It was Mason's best showing in a JGAC major.
"I feel like I played good throughout the whole week. I fought through it," she said.
For Jordaan, it was another big victory following a triumph individually and for her Colorado Academy team at the 3A state high school meet in May. She also placed 16th overall in the CoBank Colorado Women's Open in late May and advance to the match play round of 16 at the Women's Western Junior in June.
"It definitely feels good to end my junior career with a win before I go to DU," she said. "That was the goal going into the week. I'm real happy with the result."
Colorado Junior Match Play
At Lake Valley GC in Niwot
BOYS SEMIFINALS
Max Lange, Golden, def. Jackson Klutznick, Denver, 1 up
Connor Jones, Westminster, def. Lucas Howell, Colorado Springs, 19 holes
BOYS FINAL
Connor Jones, Westminster, def. Max Lange, Golden, 5 and 4
GIRLS SEMIFINALS
Caroline Jordaan, Denver, def. Anju Ogi, Arvada, 4 and 2
Jessica Mason, Westminster, def. Sofia Choi, Littleton, 1 up
GIRLS FINAL
Caroline Jordaan, Denver, def. Jessica Mason, Westminster, 2 and 1
 For the match play brackets, click on the following: BOYS, GIRLS