2018 Junior Golf Alliance of Colorado Players of the Year Stewart, Lehigh each cruise to 8-stroke victory at Colorado Junior PGA Championship; TJ Shehee, Marie Jordaan also qualify for national Junior PGA
By Gary Baines – 06/12/2019
Earlier this month, Dillon Stewart of Fort Collins and Lauren Lehigh of Loveland were honored as "Future Famers" by the Colorado Golf Hall of Fame.
On Wednesday at Eisenhower Golf Club at the Air Force Academy, Stewart and Lehigh gave anyone who cared to watch a glimpse of what that future might look like.
In the first major of the Junior Golf Alliance of Colorado's 2019 season, the 2018 JGAC Players of the Year matched eight-stroke victories against strong fields at the Colorado Junior PGA Championship at Eisenhower's Blue Course.
To put those margins into perspective, Stewart's eight-shot victory is the largest in the boys Colorado Junior PGA in more than a decade. And Lehigh's is the second-largest on the girls side over that same period, surpassed only by Hailey Schalk's 11-stroke win two years ago. 
As fellow competitor Connor Jones of Westminster said after seeing Stewart hit his second shot on the par-5 16th hole to 3 1/2 feet from the hole for an eagle opportunity: "Kid's a stick."
Added TJ Shehee of Mead, who also played in the final group with Stewart on Wednesday: "I would have liked to have beaten Dillon, but he just went off today. Yeah, I couldn't quite catch him — not with (his) 5 under on the back nine. I shot 2 under on the back and played one of my best back nines of the year, and he shot 5 under, so what can you do? And it could have been lower for him."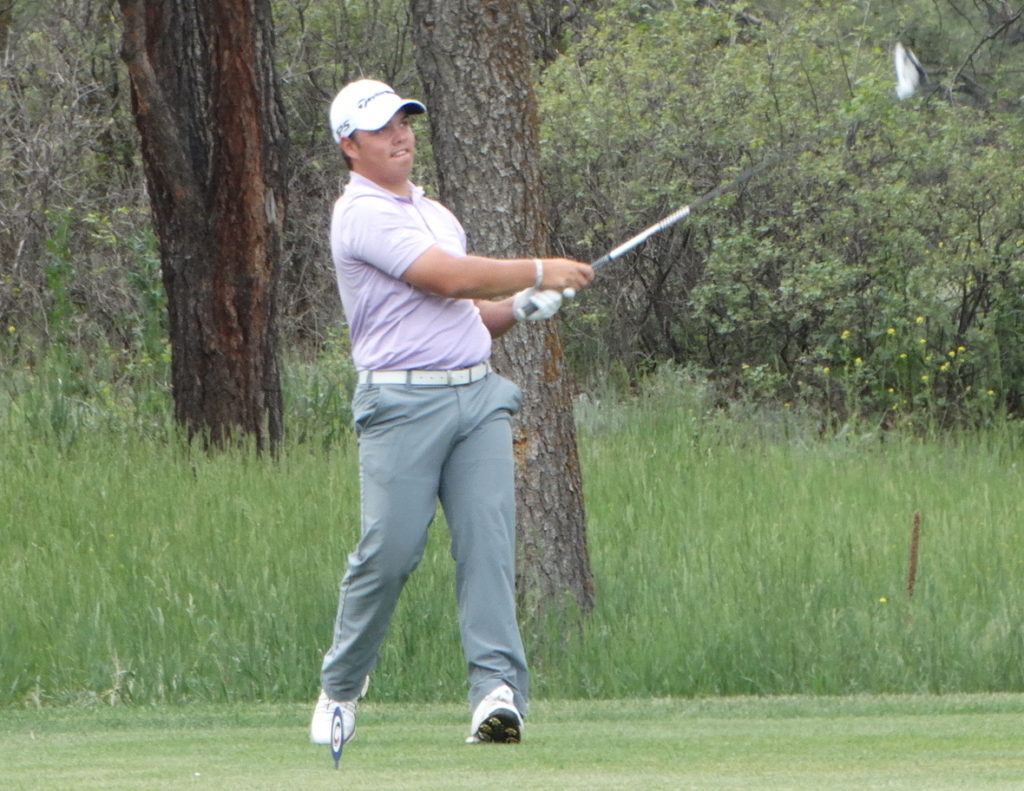 Stewart said he was just following some wisdom imparted by his future college golf coach, Oklahoma State's Alan Bratton.
"What coach Bratton says is 'You've got to be a dream-crusher.' His example of that is beating somebody by so much that they never want to play again. That is what he tells me. So that's what I want to do every single time I tee it up and play."
Meanwhile, Lehigh did what she did in the final JGAC major of her career, which made Wednesday's victory seem extra special.
"It feels great," said Lehigh, who will become a University of New Mexico golfer in the fall. "Obviously it's always good to win a tournament, and to win one of the big ones out here is always a bonus. And since this is the last major I'll play in, it's a good way to finish the major career."
Suffice it to say Stewart and Lehigh left little suspense down the stretch Wednesday regarding who the champions would be. About the only thing of significance left to decide would be the size of the victories and who would be joining the aforementioned duo at the national Junior PGA Championships that will be contested later this summer.
The answer to that latter question turned out to be Shehee and Marie Jordaan of Greenwood Village, who each qualified for the national event by finishing second on Wednesday. Shehee secured his spot by draining a 10-foot birdie putt on the first hole of a playoff to defeat co-runner-up Jones.
Both national Junior PGA Championships will be held in Hartford, Conn., with the boys tournament set for July 30-Aug. 2 and the girls July 9-12.
In the boys tournament at the Colorado Junior PGA, Stewart left little hope for his opponents by rebounding from a first-round 75 with back-to-back 4-under-par 68s for a 5-under 211 total. And he put on a clinic on the back nine the last two rounds, playing it in a combined 9 under. That includes a 5-under 31 on Wednesday.
And had Stewart had his putter going, that 31 could have easily turned into a twenty-something as he missed putts of 4 feet and 3 1/2 feet — not to mention a 7-footer and a 9-footer.
It was a complete bounce-back from last week's AJGA Hale Irwin Colorado Junior, where Stewart shot a final-round 79 after leading by two going into the day.
"The mistake I made last week was (trying) to not make any mistakes — and I played so-called scared and protective of my lead," said Stewart, winner of the Junior America's Cup and the Hale Irwin tournaments in 2018. "Today I got out here and I was like, 'Floor it until that last putt on 18 goes in.' That's how I play golf — pretty aggressive and want to make as many birdies as I can. 
"I got in a good rhythm (on the back nine Wednesday), and this week I got it done."
The result was something that had eluded Stewart until Wednesday — a triumph in a JGAC major. 
"I've been wanting to get one for three or four years," the 18-year-old said. "I've been stumped a few times. It's the one thing I didn't really have on my resume, so to get one feels great."
With Stewart running away with the title, that left Shehee and Jones battling for second place — and the second and final boys berth into the national Junior PGA Championship.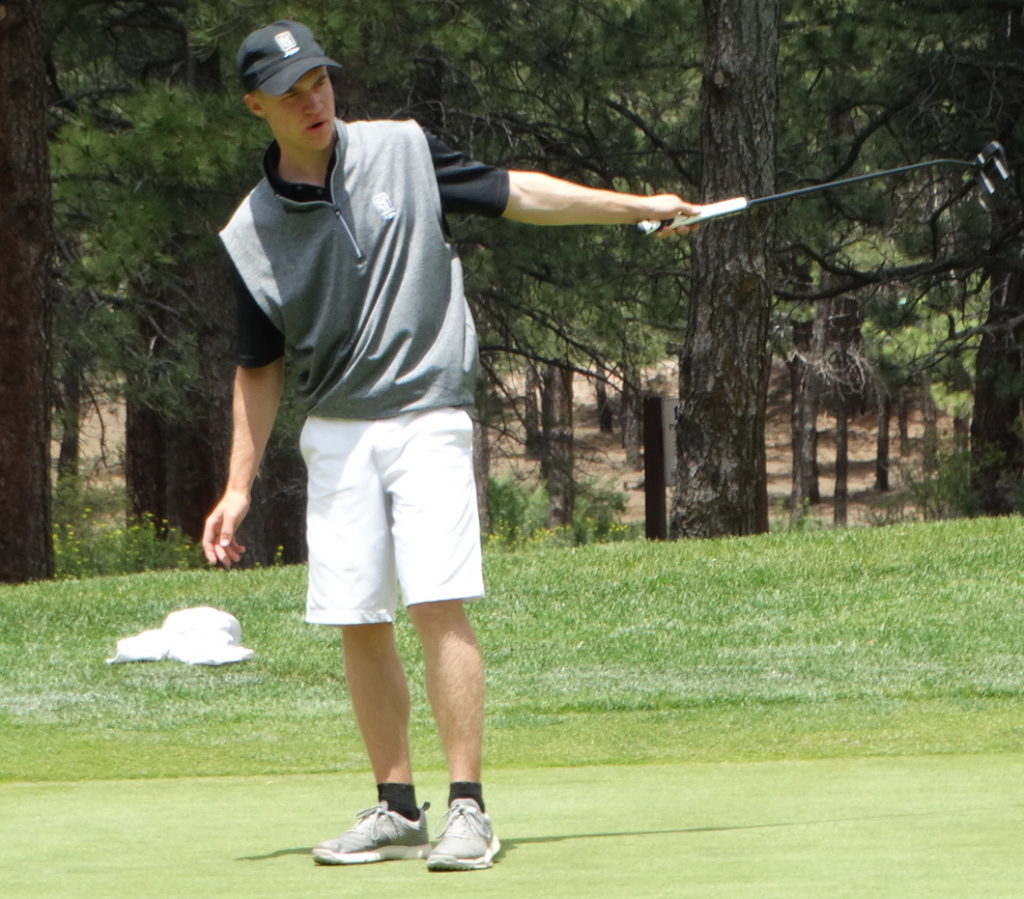 Shehee, the 2017 U.S. Junior Amateur qualifier who's headed to the University of Northern Colorado, rallied on the back nine by playing holes 10-15 in 3 under par. But a bogey on 18 — where he pulled his drive into the trees that guard the left side of the dogleg — put him in a playoff with Jones, the future University of Denver golfer who parred the final nine holes of regulation. Both players finished at 3-over-par 219, Jones after a 72 on Wednesday and Shehee after a 73.
But in the playoff, Shehee hit an 8-iron from 175 yards to 10 feet past the pin on No. 18, and after Jones stroked his 12-foot birdie attempt 6 feet by the cup, Shehee drained his birdie for the national Junior PGA berth.
"It means so much to me because both my parents are PGA professionals (dad Trey and mom Terra)," TJ Shehee said. "It's really going to make them happy and it makes me happy as well."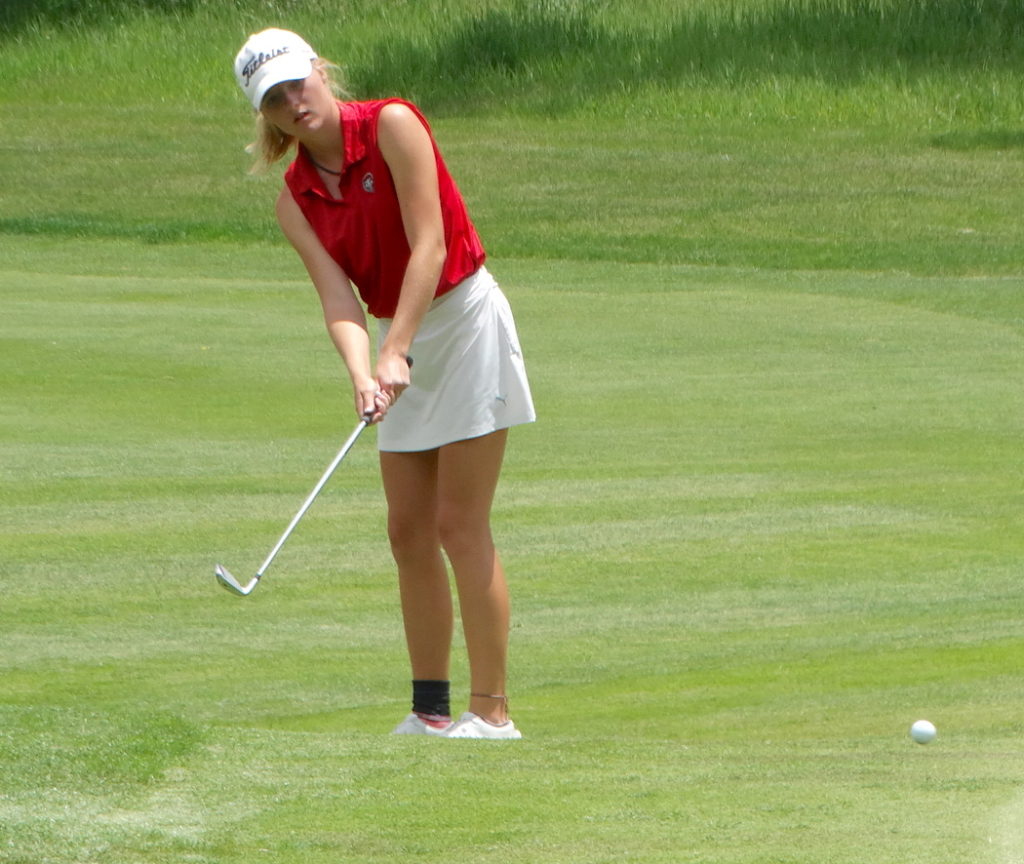 In the girls tournament, Lehigh earned her second victory in a JGAC major, following up on her win at the 2018 Colorado Junior Match Play. She also captured her second state high school individual title last month, this time in the 5A state meet.
Lehigh came into Wednesday with a five-stroke lead and wasn't seriously challenged for the top spot. Her 5-over-par 77 gave her a 13-over 229 total.
It was a welcome result for her given how she's sometimes struggled at Eisenhower in the past. For instance, when she played the 2016 Colorado Junior Amateur at Eisenhower, she opened with a 92 en route to missing the cut.
"It was all around just bad golf being played," she said with a smile while remembering.
This time, the formidable course treated her much better, which seemed fitting given that it was her JGAC major finale.
"I feel like it's the same feeling I had at (the state high school tournament)," she said. "It'll hit a little later and I'll be in tears — just thinking about the fact that I won't be playing junior golf again (after this summer). It's just kind of sad. But I am ready for the next step and I'm excited to see where golf continues to take me."
Lehigh will be going to the national Junior PGA Championship for the second time as she made the field last year after being an alternate.
"It was a cool experience last year even though I missed the cut," the 18-year-old said.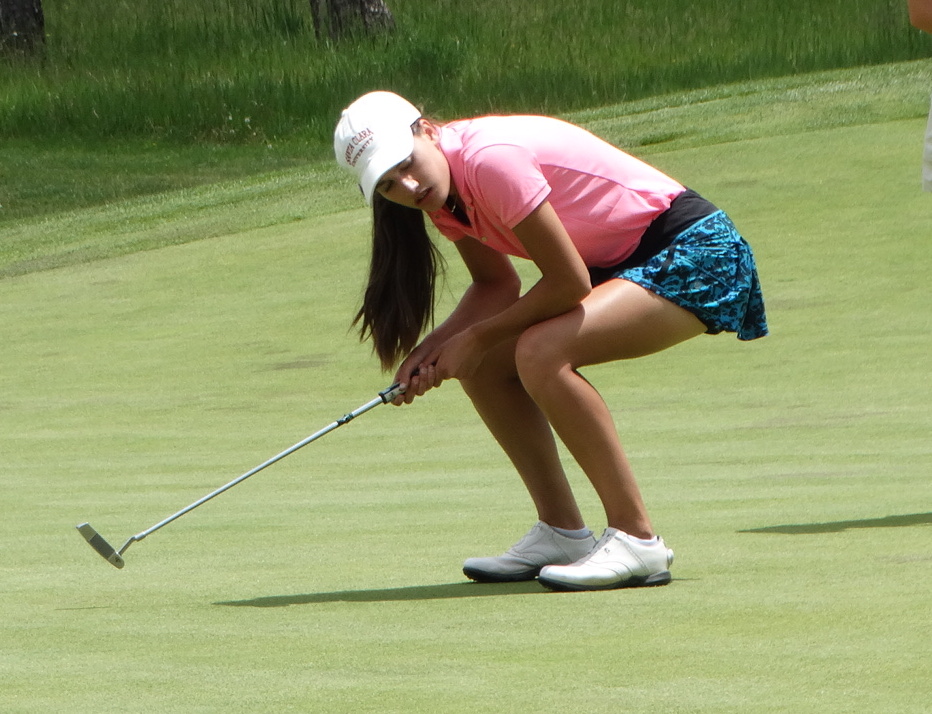 Jordaan, meanwhile, will be headed to the national Junior PGA for the first time. But her older sister Caroline competed in the national event in both 2015 — when she was the Colorado Junior PGA champion — and last year.
"It feels amazing" to qualify," said the younger Jordaan, a Colorado Academy senior-to-be who will play her college golf at Santa Clara. "I've been working really hard these last few months. My sister has always competed well in this event and for me to follow in her footsteps is just incredible."
Marie Jordaan closed with an 80 on Wednesday, but played solid after making back-to-back double bogeys on holes 11 and 12. She went 1 over par the rest of the way to post a 237 total, which was one stroke better than third-place Aubri Braecklein of Northglenn, who shot a final-round 77. 
"It was a grind," the 17-year-old Jordaan said. "I had a few hiccups — I went double-double, which was unfortunate — but I kept fighting. I'm real happy I finished well."
For scores from the Colorado Junior PGA, click on the following: BOYS, GIRLS.