Stewart, Lehigh take charge in Colorado Junior PGA Championship
By Gary Baines – 06/11/2019
The best of the best in Colorado junior golf — at least based on last year's Junior Golf Alliance of Colorado's Player of the Year rankings — came to the fore on Tuesday at the first JGAC major of 2019.
Players of the Year Dillon Stewart of Fort Collins and Lauren Lehigh of Loveland grabbed the outright leads in their respective tournaments at the Colorado Junior PGA Championship being held at the Eisenhower Golf Club's Blue Course at the Air Force Academy.
Not only that, the two took the 36-hole leads thanks to shooting the low 18-hole scores of the week in each of their tournaments.
On Tuesday, Stewart (pictured above) fired a 4-under-par 68 to go ahead by three in the boys event. And Lehigh carded a 3-over 75 to open up a five-stroke advantage in the girls tourney.
Stewart, the 2018 Junior America's Cup champion who will play his college golf at Oklahoma State, played his final 13 holes in 5 under par and his final eight in 4 under on Tuesday. That included an eagle on the par-5 11th hole.
With Tuesday's 68, Stewart stands at 1-under-par 143 going into Wednesday's final round.
Holding second place, three back of Stewart, is TJ Shehee of Mead, the future University of Northern Colorado golfer who qualified for the 2017 U.S. Junior Amateur. Shehee birdied his first two holes of the day but also made a triple bogey en route to a 74 on Tuesday.
Another stroke back, at 147 is Connor Jones of Westminster, who posted a second-round 72. In fourth, at 149, is 2018 JGAC Tour Championship winner Jackson Klutznick of Denver, after a 76 on Tuesday.
Peter Stinar of Colorado Springs had one of the highlights of the day, making a hole-in-one on No. 17 en route to a score of 77 on Tuesday.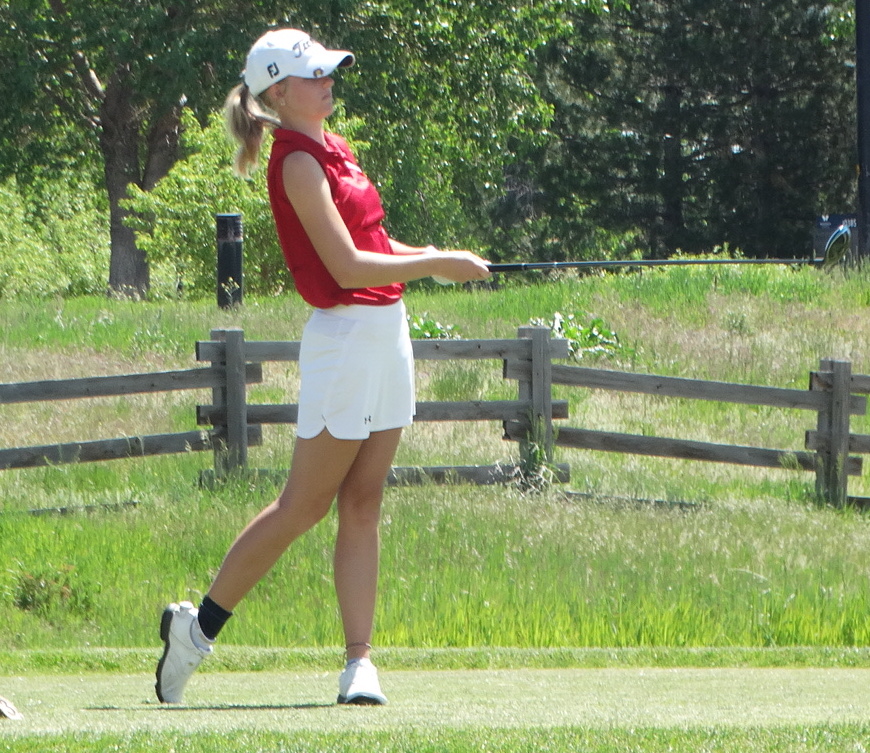 In the girls tournament, Lehigh came into Tuesday in a three-way tie for the lead and ended the day with a five-stroke lead.
Lehigh's second-round 75 leaves her at 8-over-par 152 overall. The 2018 Colorado Junior Match Play champ made three birdies in Wedneday's round.
Lehigh, who will join the University of New Mexico golf team in the fall, is trying to add a Colorado Junior PGA title to the second state high school championship she won last month.
The Jordaan sisters, of Greenwood Village, are Lehigh's closest pursuers through 36 holes. Marie Jordaan is second at 157 after a 79 on Tuesday. And University of Denver-bound older sibling Caroline, the 2015 Colorado Junior PGA champion, holds third place at 158 following a second-round 77.
Kaylee Chen of Greenwood Village is fourth at 159.
The top two finishers on Wednesday in both the boys and girls competitions will qualify for the national Junior PGA Championships in Hartford, Conn., with the boys tournament set for July 30-Aug. 2 and the girls July 9-12.
For scores from the Colorado Junior PGA, click on the following: BOYS, GIRLS.