Coloradans TJ Shehee, Sean Crowley, Jackson Solem and Connor Jones set to make their U.S. Amateur debuts at one of golf's iconic venues, Oakmont Country Club
By Gary Baines – 8/5/2021
When a golfer wins the U.S. Open for the first time, it isn't unusual for them to mention how, as a kid, they always dreamed of becoming the Open champion.
But being realistic, at least for a Coloradan competing as an amateur, the chances of winning the lottery are far better than earning that U.S. Open trophy. In fact, the odds of a Colorado amateur landing a spot in the U.S. Open — let alone winning it — are extremely long. Yes, Derek Tolan (2002) and Tom Glissmeyer (2003) qualified — as 16-year-olds, no less — but those sort of stories have dried up in recent history for Colorado amateurs.
Just think about the most accomplished male golfers who grew up in Colorado over the last 70 years — Dale Douglass, Hale Irwin, Bob Byman, Bill Loeffler, Steve Jones, Brandt Jobe, Jonathan Kaye, Kevin Stadler, Mark Hubbard, Wyndham Clark … Out of that group — the best of Colorado's best — only Irwin (1966) and Byman (1972) competed in a U.S. Open as an amateur.
This is all to say, as a practical matter, being able to tee it up in the U.S. Amateur is about as good as it gets for male Colorado amateurs when it comes to playing open-age USGA championships. The Amateur is still a very difficult championship for which to qualify, but compared to the U.S. Open, it's one stage of qualifying (vs. two), the Amateur field is twice as large as for an Open, and the competition to get in an Amateur obviously doesn't involve pros — including often some PGA Tour players.
This year, just four Colorado residents will compete at the U.S. Amateur: college players Jackson Solem of Longmont (University of Denver), Connor Jones of Westminster (recently announced as transferring from DU to Colorado State University) and TJ Shehee of Mead (University of Northern Colorado), along with 50-year-old Sean Crowley of Columbine Valley.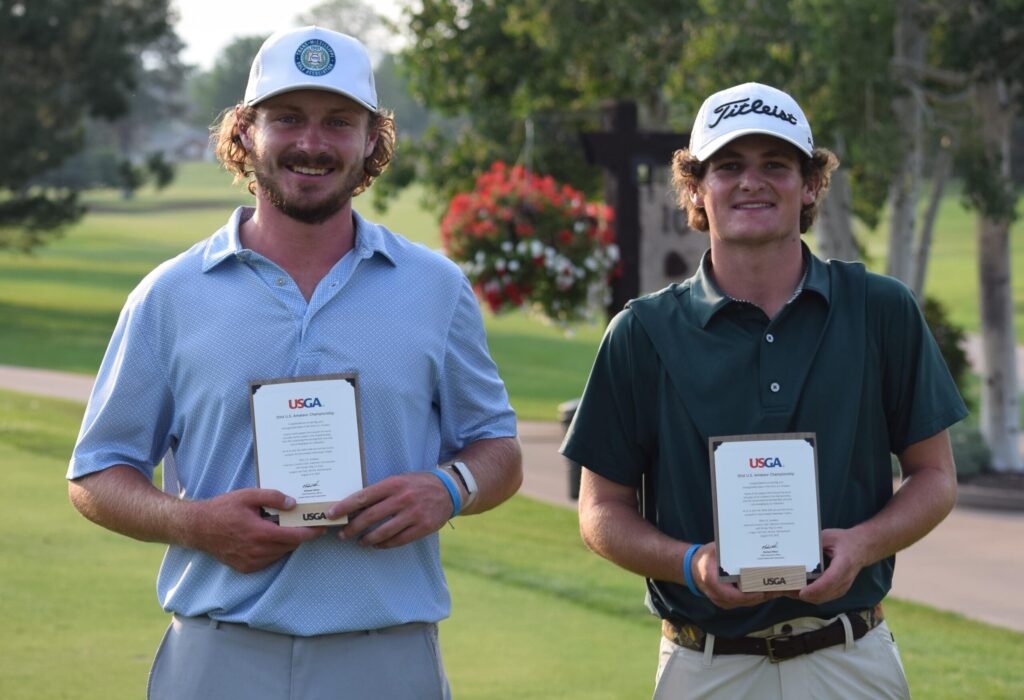 Ironically, given what we noted above, the venue for the 2021 U.S. Amateur, which is set for Aug. 9-15, is Oakmont (Pa.) Country Club, which has hosted more U.S. Opens (nine) than any other course, along with five previous U.S. Ams.
"It's awesome," Solem said of the special venue that awaits. "I've watched the Opens at Oakmont. It seems like such a cool course and a good test. I'm really excited to get to go to such an historic place."
Added Shehee: "That means the world to me (to compete at Oakmont). I'm a golf fanatic so anything like that, it would be an honor to go and play there."
For all four Coloradans who qualified this year, it will be their first U.S. Amateur as a competitor.
But for Crowley, it will be his third USGA championship of 2021. He competed in the U.S. Amateur Four-Ball — with Aaron Irving — in late May at Chambers Bay, which hosted the 2015 U.S. Open. Then he played in the U.S. Senior Open in July in Omaha. And now it's the U.S. Am at Oakmont.
"It's been a hot year," Crowley said. "It's honestly getting over the hurdle in your mind that you can do it. Once you start playing in some of these events, you know what it feels like to be under the gun. You start to kind of feel the adrenaline."
Indeed, there will be plenty of that adrenaline — with a healthy dose of nervousness — when the four Coloradans tee it up for real at Oakmont. After all, it's the U.S. Amateur — and one of the most storied venues in golf.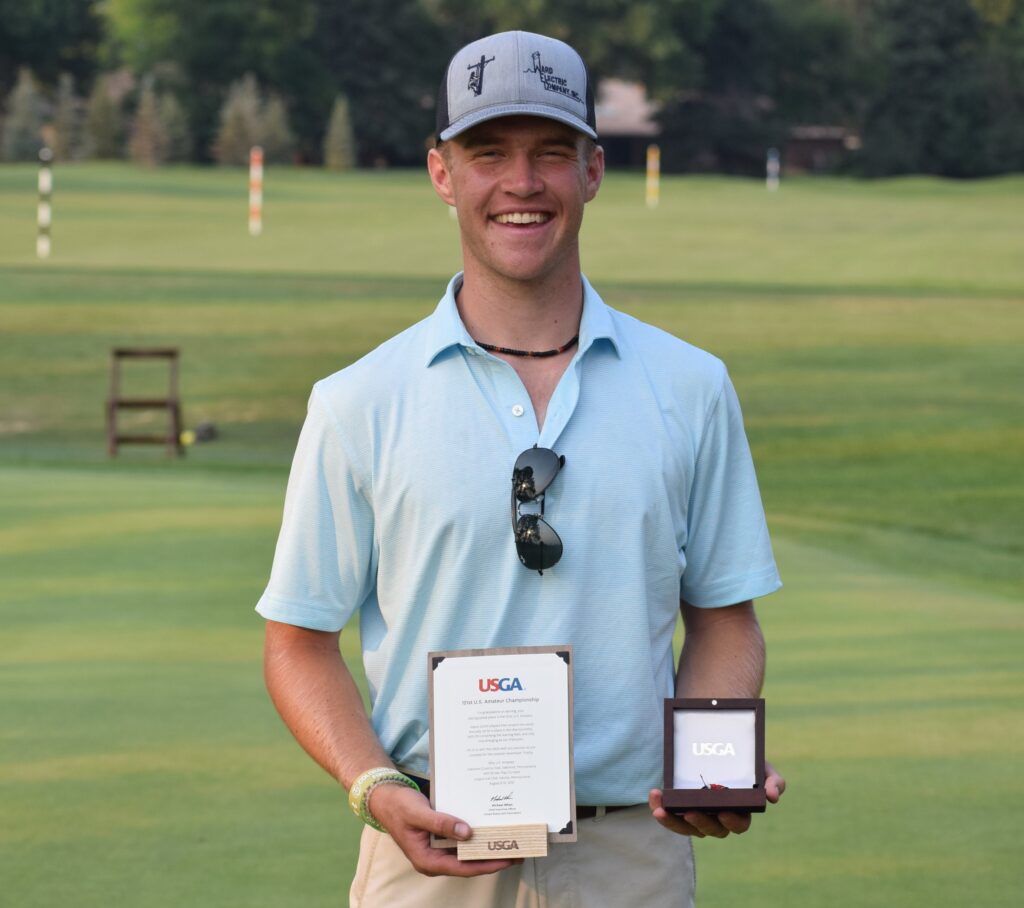 And for Solem, it likely will be his last U.S. Am — at least for the foreseeable future — as he plans to turn pro late next spring or early next summer.
"I've played the qualifier probably six or seven times now," he said. "I'm going to turn pro next year, so this was kind of my last shot. I did the same thing for U.S. Junior (Amateur qualifying) — my last shot I made it (in 2017). It feels really good. I've knocked on the door a lot the last couple of years, and it's nice to finally have something go my way."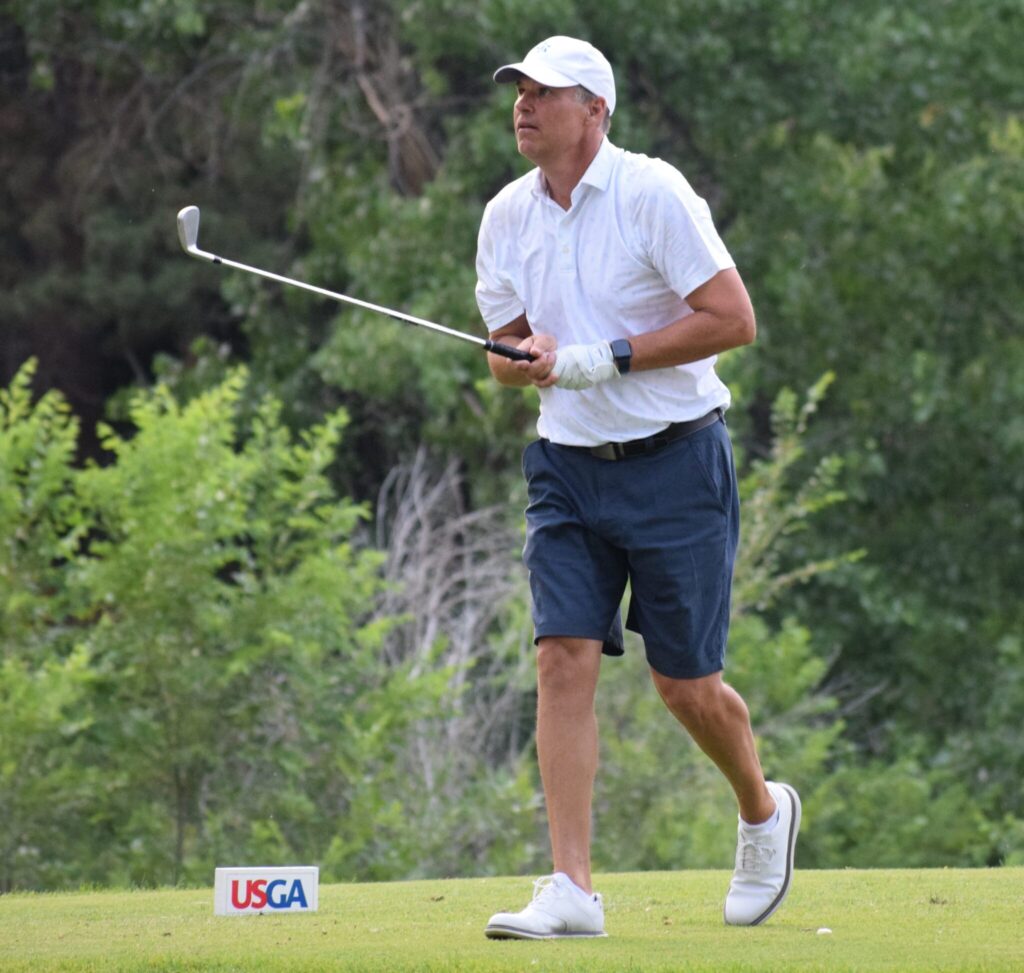 As for Jones and Shehee, though the U.S. Am is an individual event, they qualified as a team in a way. Jones caddied for Shehee when the latter was medalist at Columbine Country Club. Then a week later Shehee looped for Jones at Fort Collins Country Club, where Jones was co-medalist with Solem, his college teammate the past two seasons.
"I know how big a deal it is" to qualify, Jones said. "We (he and Shehee) didn't talk about the U.S. Amateur once when we were out there either day (of the qualifying). We focused on each shot, and now we're here. It's awesome.
"It's a big accomplishment and I'm proud of both of us."
For Monday and Tuesday tee times, CLICK HERE.