Franklin, Kozlowski break through for their first Junior Golf Alliance of Colorado major titles; Franklin follows up his mom's 2019 CGA victory at same course
By Gary Baines – 6/17/2020
Call it good family karma for the Franklins at the Country Club of Colorado in Colorado Springs.
On Wednesday, Walker Franklin of Westminster scored a personal breakthrough at the course by winning his first Junior Golf of Colorado major championship, the Colorado Junior PGA.
The victory came just 10 months after Franklin's mom, Kristine, captured her third consecutive CGA women's senior major at the same site by taking home the CGA Women's Senior Stroke Play title.
That's what you call some excellent family mojo for the Franklins at the CC of Colorado. Just one caveat, though: Walker was unaware until Wednesday afternoon that this was the course where his mom had captured her lately Senior Stroke Play championship.
"I didn't even know she won here," he said. "I knew she won something, but I didn't know where it was. They (parents Brent and Kristine) didn't put any pressure on me; they just encouraged me the entire time."
Actually, Wednesday marked Walker Franklin's second JGAC victory at the Country Club of Colorado as he claimed a Spring Tour title at the site in 2018.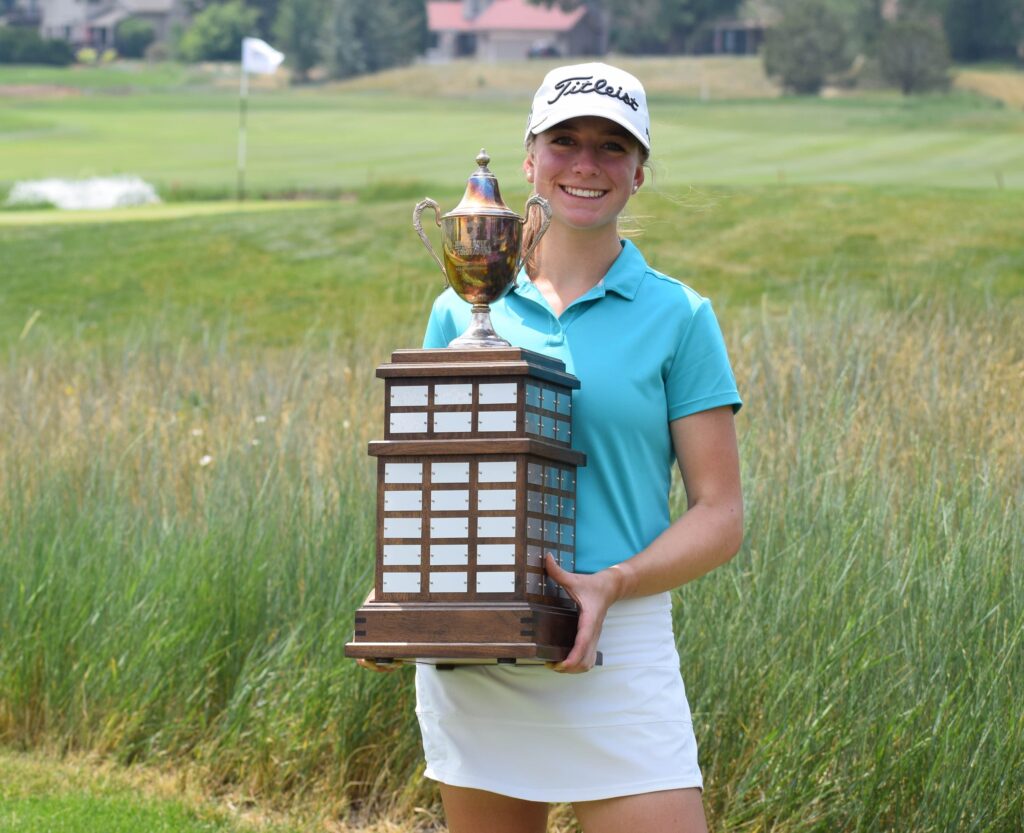 But Franklin wasn't the only player to leave the Country Club of Colorado with their first JGAC major title on Wednesday. Ashley Kozlowski of Littleton, like Franklin soon to be an NCAA Division I college player, similarly broke the ice.
And both won the Colorado Junior PGA by convincing margins, with Walker prevailing by six strokes and Kozlowski by seven. It wasn't unlike this event last year, when Dillon Stewart and Lauren Lehigh each won by eight strokes.
Franklin and Kozlowski were both very happy with the outcome Wednesday but for slightly different reasons. For Franklin, there was some sense of relief after falling just short in quite a few significant Colorado junior tournaments. And for Kozlowski, it was proof that she could come out on top competing against players who have a history of success over the years.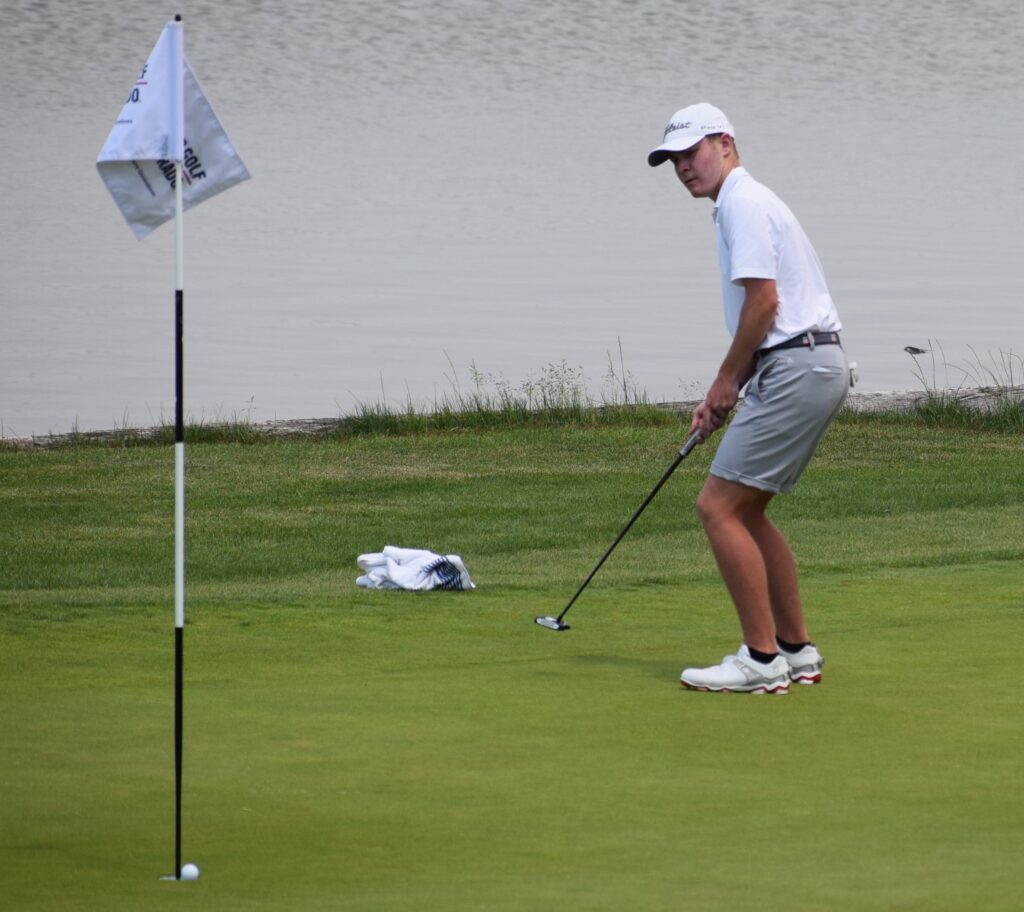 "It feels really good to finally break through," said Franklin, who posted three top-four finishes in the state high school tournaments for Prospect Ridge Academy, but didn't win any, falling in a playoff last fall. "After the second round, I saw I had a five-shot lead. And I thought about state (the high school meet in 2019) where I had a four-shot lead, and I didn't want to choke it again.
"Honestly, this is like the first major I think I've won in Colorado, so that's special to me. It feels good to have it finally happen — and not choke."
For her part, Kozlowski said, "To win feels so good. I've never won a big tournament like this before. It feels really good to finally get the first one. I played really well today and yesterday (71-71). I'm really proud of everything I've done to get to this point."
Both Franklin and Kozlowski have the opportunity to be playing some big-time college golf this coming season. Franklin signed a letter of intent at the University of Louisville, which finished the season ranked in the top 15 in the nation. And Kozlowski will be a walk-on at Purdue University, where she'll have the opportunity to earn a scholarship in future years.
In the Colorado Junior PGA boys tournament this week, Franklin wasn't seriously challenged on Wednesday after taking a five-stroke lead into the final round. The 18-year-old from The Ranch Country Club posted a 2-over-par 73 in the final round to check in at 1-over 214 for three days.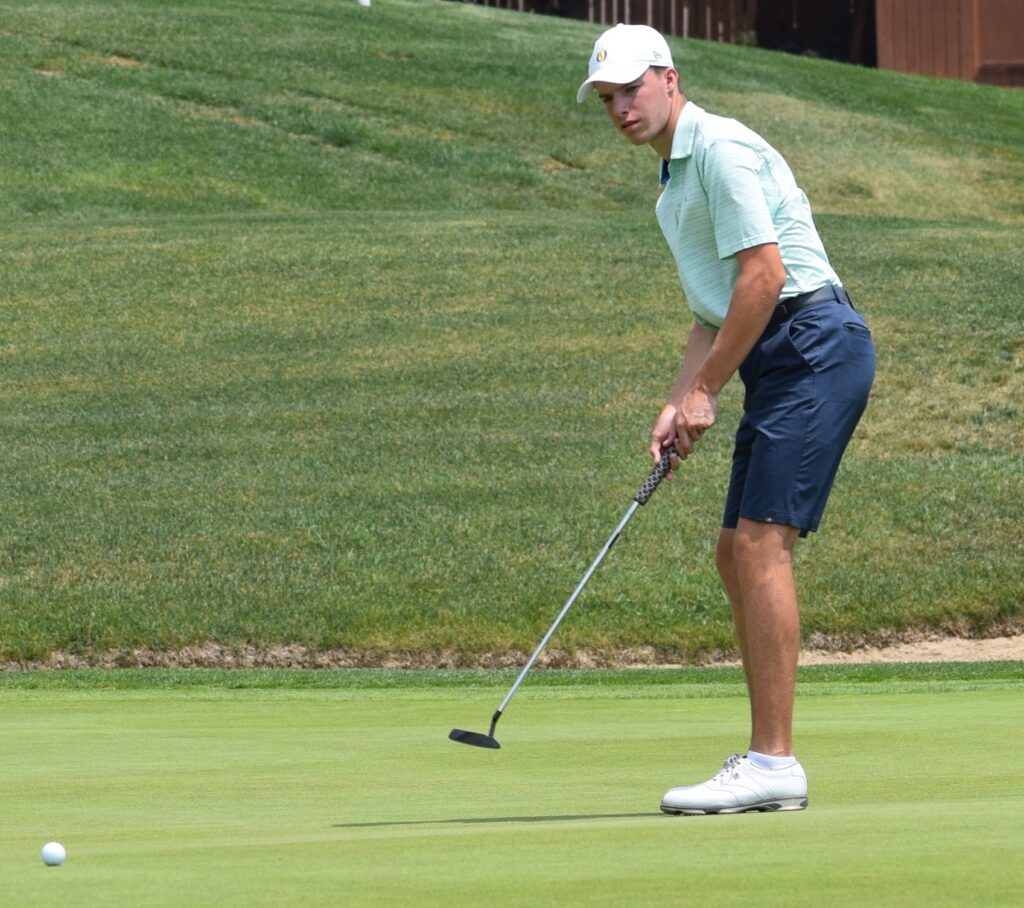 University of Colorado signee Jacob Mason — also from Westminster — placed second at 220 after closing with a 72. Matthew Wilkinson of Centennial, who was four back of Franklin going into No. 17 on Wednesday, double bogeyed there while Franklin drained a 14-foot birdie putt for a three-stroke swing, then finished third at 221 after posting a 74.
Franklin is part of quite a golf family. His mom, Kristine, won the CWGA Stroke Play in 1986, played golf professionally, and has been the CGA Women's Senior Player of the Year in both 2018 and '19. His dad, Brent, is associate head coach of the CU women's golf team has been inducted into the Canadian Golf Hall of Fame after enjoying success as both an amateur and a pro. His uncle, Eric Hoos, won an event on what is now known as the Korn Ferry Tour and later became the head coach of the University of Denver men's team. And his late grandfather, George Hoos, helped CU win two Big 7 Conference titles and coached the Fairview High School boys golf team for 30 years, leading the Knights to two state team titles and three individual state crowns.
For his part, Walker Franklin made an impression on a national/international stage last year when he placed fifth at the prestigious IMG Academy Junior World Championships.
But he was determined to close the deal in a JGAC major in his final season of junior golf. And he did that on Wednesday by not beating himself as he made three birdies and five bogeys on a day when the wind blew hard at times.
"On No. 3, I had an 8-foot birdie putt and I left that short. That's probably the only time I got upset the entire day," Franklin said. "I was pretty calm and relaxed. I was just playing conservative and making it easy on myself. Everything came together pretty well. I didn't really make any putts, but overall it was pretty good."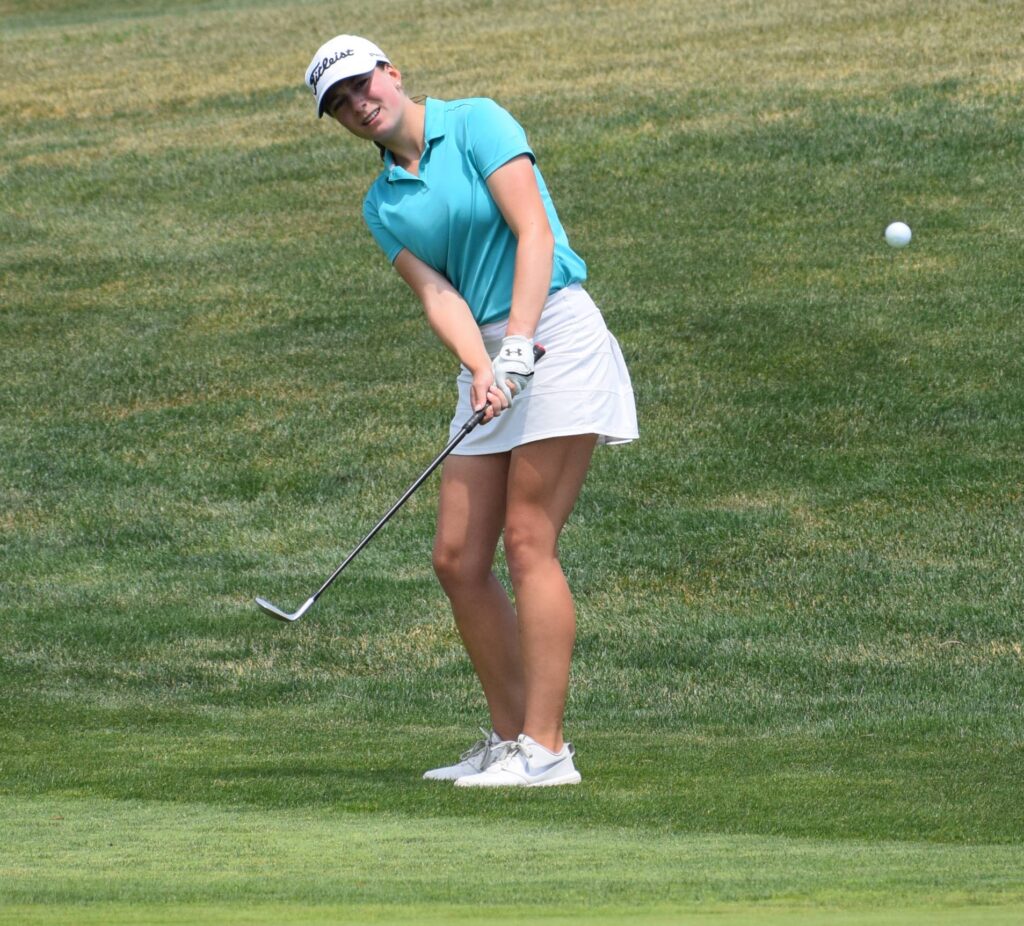 In the girls tournament, Kozlowski swept to the title thanks to stellar play the final two days, when she was even-par (71-71). The soon-to-be 18-year-old, a graduate of Rock Canyon High School, finished with a 4-over-par 217 total, good for a comfortable seven-shot victory margin.
First-round leader Aubri Braecklein of Northglenn placed second at 224 after a 78 on Wednesday. Emma Bryant of Aurora, a former 5A state high school champion who has committed to play her college golf at the University of Denver beginning in 2021, checked in third at 225 following a final-round 77.
Rounding out the top five were two former JGAC Girls Players of the Year, Charlotte Hillary of Cherry Hills Village (226) and Hailey Schalk of Erie (230).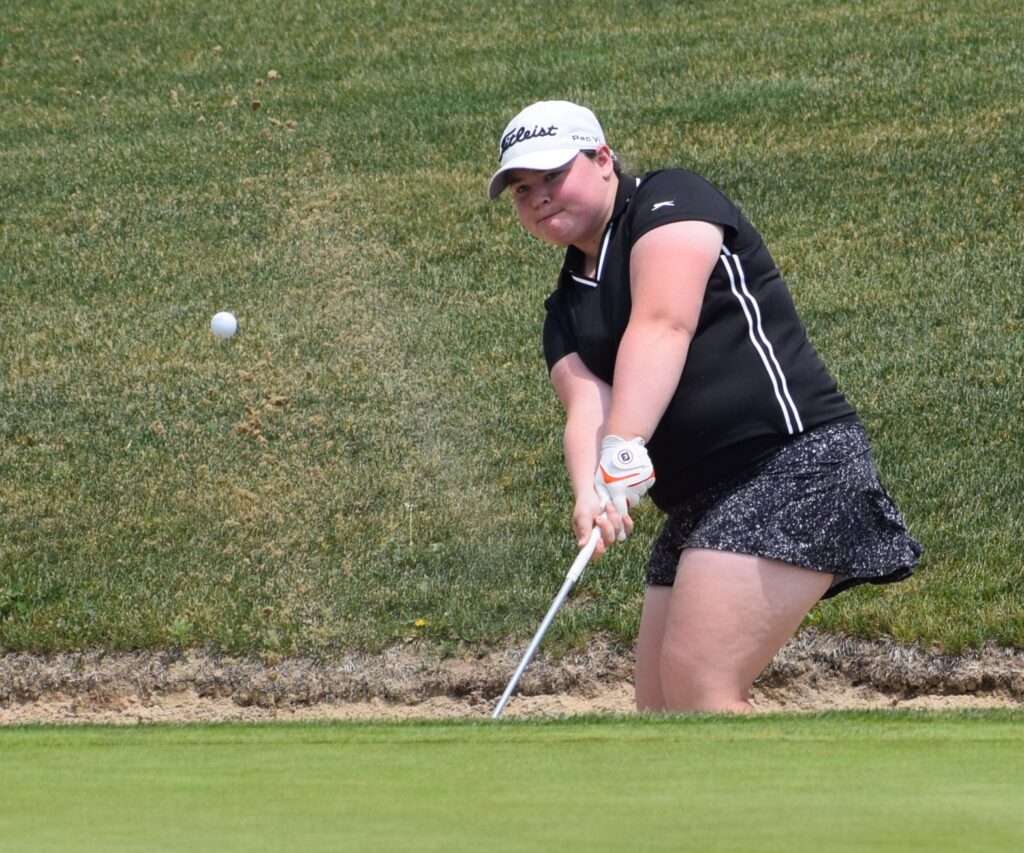 "It means a lot" to win, Kozlowski said. "Going into this, I was like, 'I could win it.' But I saw that Charlotte and Hailey were playing. I thought, 'Well, I've got to work hard to do well because they're really great golfers too.' Now, knowing that I beat them and did really well and came out on top, I'm excited to keep the momentum up for the next few tournaments."
Kozlowski, whose previous best showing in a JGAC major was a second place at last year's Colorado Junior Amateur, called Wednesday's victory her top accomplishment in golf.
In the final round, the golfer from The Club at Ravenna pulled away with a four-birdie, four-bogey performance.
"I actually felt really calm throughout the entire round," she said. "It's probably the most calm I've played for any round — ever. Just the last two holes I got a little shaky, thinking, 'Oh my gosh, this is actually happening.'"
It was particularly satisfying because Kozlowski and the rest of the girls in the state missed out on the 2020 state high school tournament as it was canceled due to Covid-19-related safety concerns.
"I was hoping this year we'd have state because I thought this would be my year," Kozlowski said. "But this is my tournament. I got it."
For scores from the Colorado Junior PGA, click on the following: BOYS, GIRLS.