Familiar foes Leigha Devine and Lauren Lehigh will square off Saturday for title in CGA Women's Match Play
By Gary Baines 6/11/2021
A week ago, Leigha Devine was competing in arguably the most prestigious women's golf tournament in the world, the U.S. Women's Open.
Meanwhile, coming into June, Lauren Lehigh was going through a swing change and thus didn't have any great expectations for her tournament performances in the near term.
And now, the two college golfers who grew up in northern Colorado find themselves in Saturday's 36-hole final of the CGA Women's Match Play at Colorado Golf Club in Parker.
"I've been having kind of a blast," Devine said on Friday. "I kind of figured out some things at the U.S. Women's Open that allowed me to commit to my shots more than I have in the past. It's working out for me.
"This means a lot. I didn't compete in this (Women's Match Play) last year, so I was really excited to this year. I just came out here to have fun. So far, it's been so good. Hopefully I can keep the train moving tomorrow."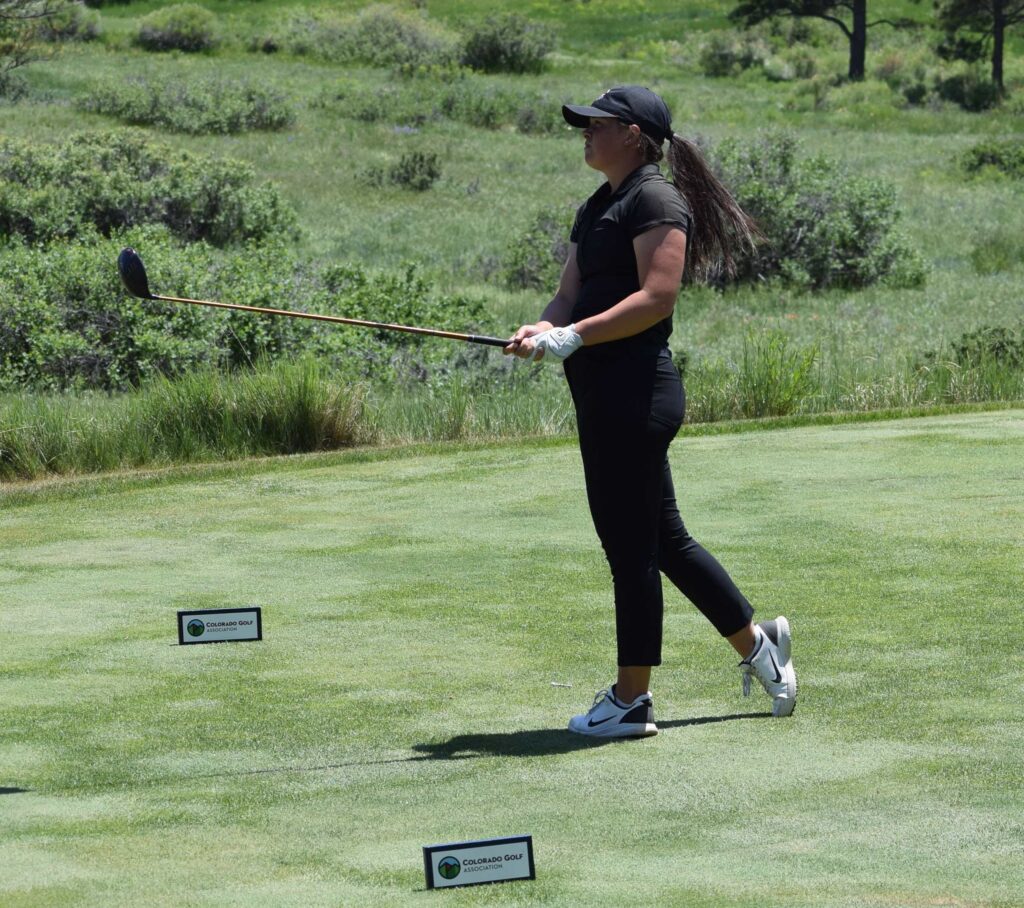 Devine, a golfer from Ptarmigan Country Club who plays collegiately at Rutgers, continued to run roughshod over her opponents in the Women's Match Play. With a 6 and 5 quarterfinal victory over Elly Walters of Battlement Mesa Golf Club and a 7 and 6 semifinal win over Josie Baker of Red Rocks Country Club, Devine hasn't needed to go past the 13th hole since her first match of the week, on Monday.
And Lehigh, from Harmony Club in Timnath and a golfer at the University of New Mexico, defeated Kristine Franklin of The Ranch Country Club 3 and 1 in the quarterfinals, then University of Denver golfer Caroline Jordaan of Cherry Hills Country Club 3 and 2 in the semis.
"I'm going through a swing change, so getting to this point is honestly kind of mind-boggling," Lehigh said. "I never thought I'd make it through this morning, let alone this afternoon. But I hit the shots when I needed to, and made the putts when I needed to."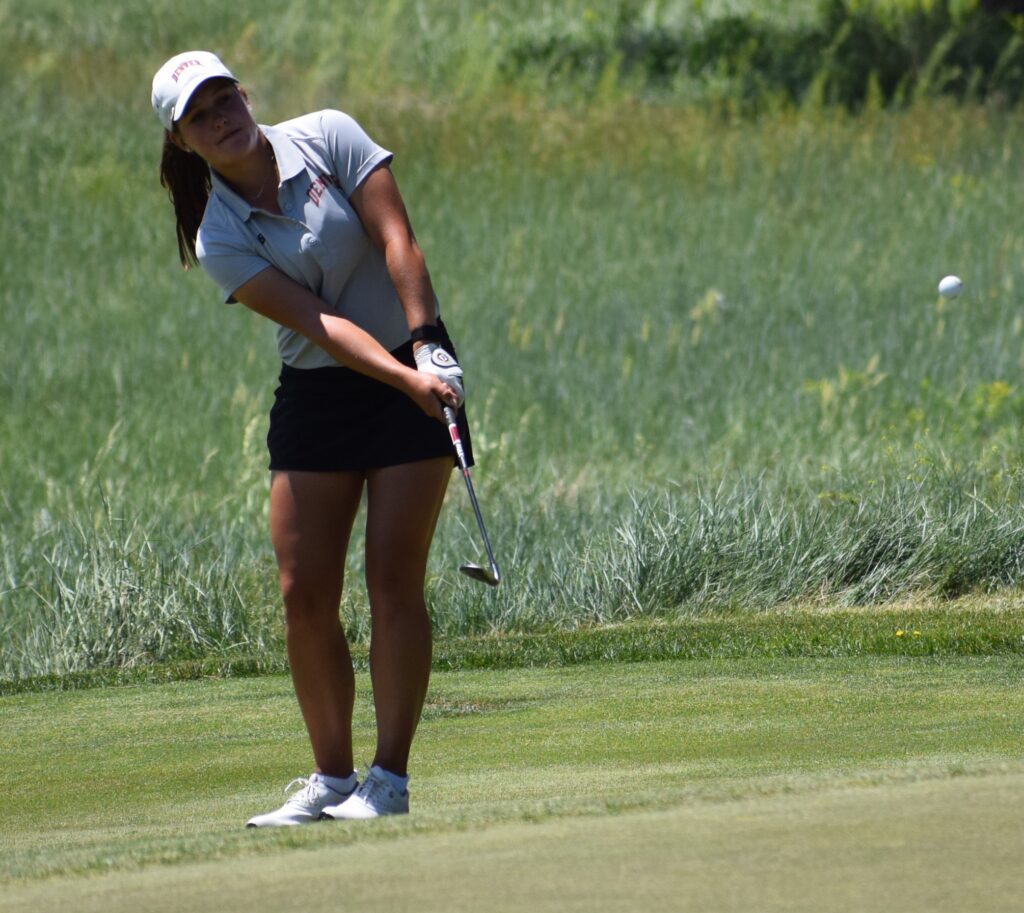 So Lehigh and Devine will square off for the title in a 36-hole match beginning on Saturday at 7:10 a.m. at CGC.
Just nine days ago, Devine was playing a practice round at the U.S. Women's Open with Ally Ewing, who just the week before had won the LPGA match play tournament in Las Vegas. And now the Windsor resident — who receives instruction from Ed Oldham, who also works with LPGA player Jennifer Kupcho — will attempt to win one of the two most prestigious women's amateur golf tournaments in Colorado.
Devine and Lehigh are certainly no strangers to one another, both being 20-year-old products of northern Colorado high schools — Devine from Fossil Ridge and Lehigh from Loveland. Lehigh won a 5A state individual title as a senior in 2019, while Devine's Fossil Ridge squad claimed the 5A team championship that year.
In fact, the two played a practice round together on Thursday at Colorado Golf Club in preparation for this weekend's match play action.
In addition to her state high school individual title, Lehigh is a former Junior Golf Alliance of Colorado Girls Player of the Year. This spring, she's finished runner-up in the Mountain West Conference tournament and 36th last week in the CoBank Colorado Women's Open.
On Friday, Lehigh overcame a 2-hole deficit to defeat Franklin, but never trailed vs. Jordaan. Against Franklin, Lehigh holed out from about 115 yards for eagle on the 12th hole. And against Jordaan, she drained two putts of more than 30 feet in just the first five holes.
"I've had fun with golf the last couple of weeks and it's felt really good," said Lehigh, whose younger sister Katelyn has been caddying for her. "(Colorado Golf Club) seems to set up relatively well for my game. There were definitely places I felt I could miss it, and I took advantage of that at times — missing in the right spots and not being too aggressive."
Meanwhile, Devine was never behind in either her quarterfinal or semifinal matches. All in all, it's been quite a follow-up to her dream week of playing in the U.S. Women's Open.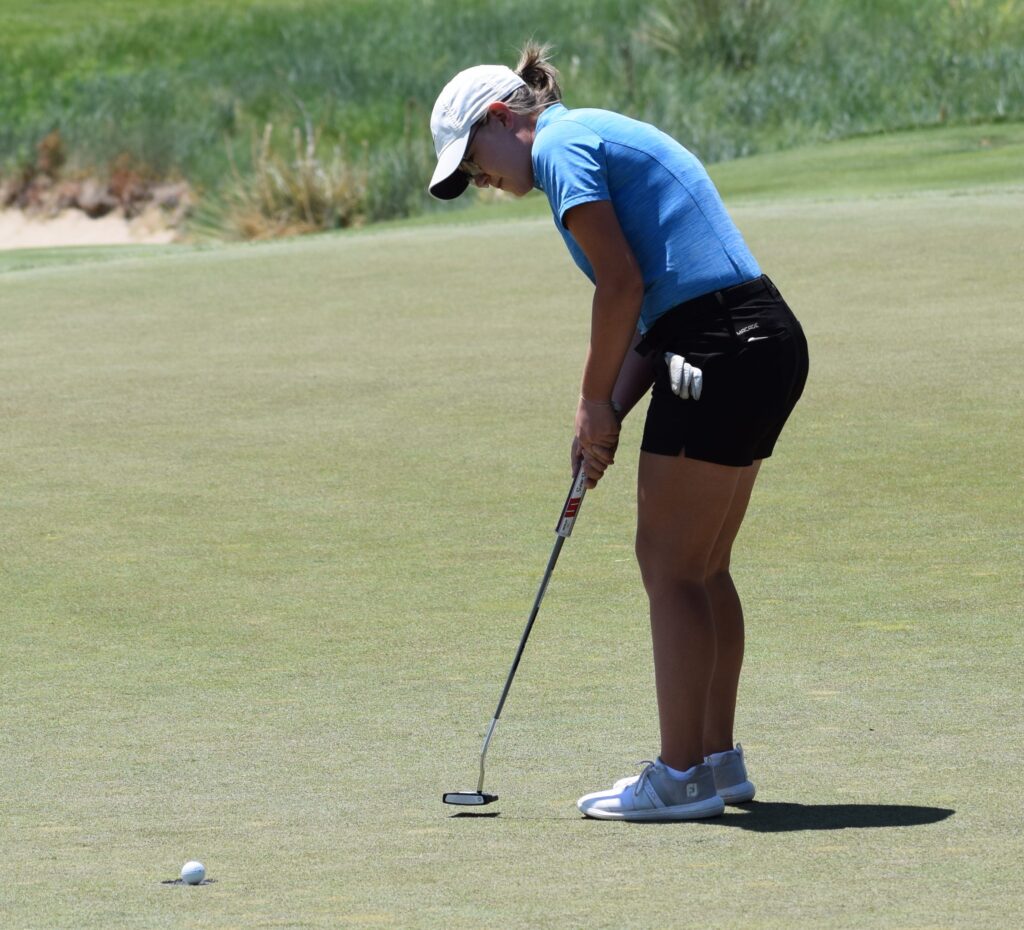 "It was phenomenal," she said of the experience, despite having missed the cut. "I loved every second of it. That's what I want to do — I want to play professional golf. Getting to have a first-hand look at what it's like was awesome. I wouldn't replace it for the world. I had a blast and I learned so many things from so many people during my practice rounds and (tournament) rounds. I got to learn more about my game, having it challenged so much with the rough and the tough greens — and just the conditions in general. It kind of allowed me to find my weaknesses and work on them throughout the summer."
This week marks the first time the CGA Women's Match Play and men's Match Play have been held concurrently and at the same sites. Utilizing pod play on the early days of the tournaments is also new for the championships — as is switching courses during the course of the competitions. CommonGround Golf Course in Aurora hosted the early portion of the championships Monday through Wednesday prior to Thursday being an optional practice day at Colorado Golf Club.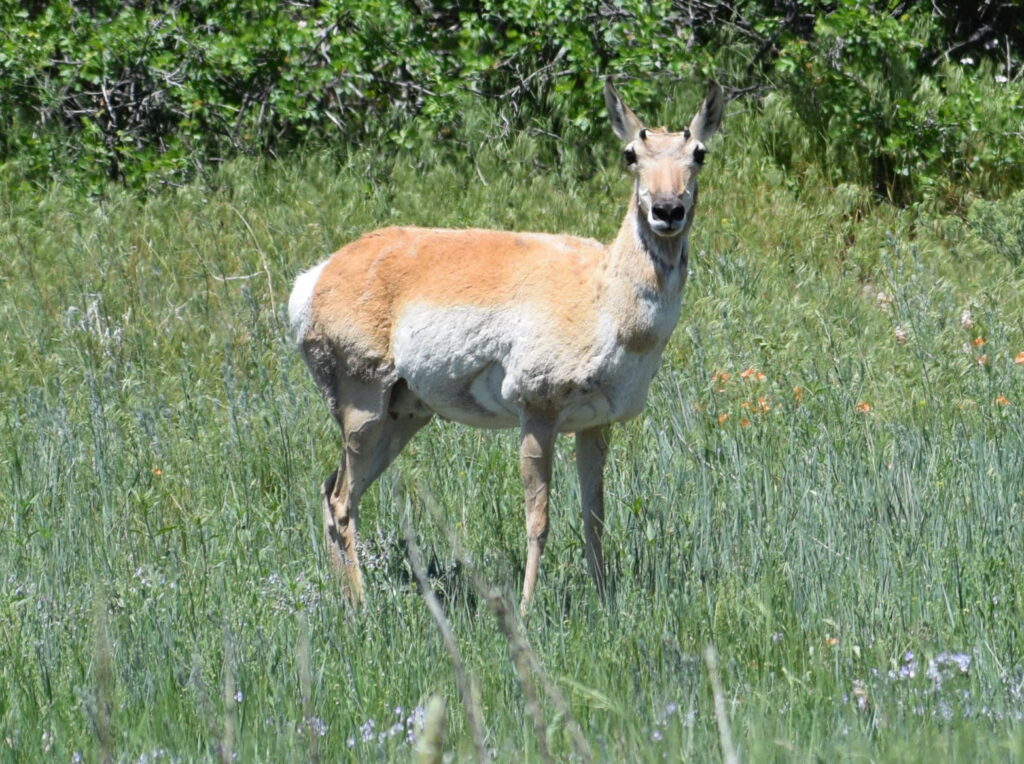 The Match Play (which debuted in 1901) and the Women's Match Play (1916) are the CGA's oldest two championships.
Colorado Golf Club has hosted a Senior PGA Championship, a Solheim Cup and a U.S. Mid-Amateur in the last 11-plus years. Both the Solheim Cup and the Mid-Am are match-play events.

CGA Women's Match Play Schedule
FRIDAY MORNING QUARTERFINALS AT COLORADO GC IN PARKER
Josie Baker, Red Rocks CC, def. Katie Berrian, CC at Castle Pines, 20 holes
Leigha Devine, Ptarmigan CC def. Elly Walters, Battlement Mesa GC, 6 and 5
Caroline Jordaan, Cherry Hills CC def. Kaylee Chen of Parker, 2 and 1
Lauren Lehigh, Harmony Club def. Kristine Franklin, The Ranch CC, 3 and 1
FRIDAY AFTERNOON SEMIFINALS AT COLORADO GC IN PARKER
Devine def. Baker, 7 and 6
Lehigh def. Jordaan, 3 and 2
SATURDAY'S 36-HOLE FINAL AT COLORADO GC IN PARKER
Devine vs. Lehigh, 7:10 a.m.
For complete results, CLICK HERE.