27-year-old Cole Nygren defeats DU's Carson Griggs in final to become one of the oldest winners of CGA Match Play in recent memory
By Gary Baines – 6/12/2021
Cole Nygren will always cherish the fact that he once competed in a PGA Tour event. During his 2 1/2-year stint as a pro, Nygren Monday qualified for the 2018 Shriners Hospitals for Children Open, shooting 76-68 and missing the 36-hole cut.
But on Saturday, Nygren managed something else that will go on his list of golf accomplishments for which he's most proud.
At age 27 and after being reinstated as an amateur in September, Nygren claimed the title in the 121st CGA Match Play Championship at Colorado Golf Club in Parker.
A mortgage loan originator from Longmont who plays out of Lake Valley Golf Club, Nygren became only the second player 27 or older to win the CGA Match Play since 2005, the other being Nick Nosewicz, who was 31 when he prevailed in 2015.
In Saturday's scheduled 36-hole final, Nygren capped off a 7-0 record for the week by defeating 21-year-old University of Denver golfer Carson Griggs 3 and 1 for the title.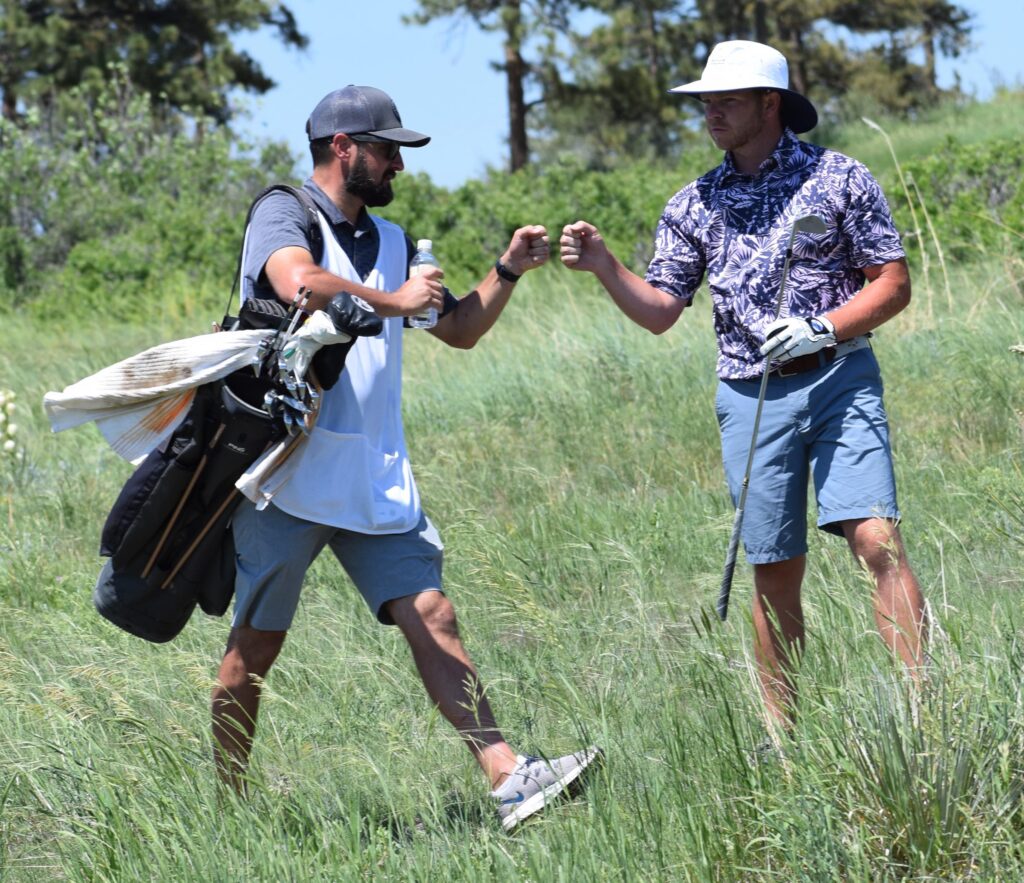 "It's incredible," the former Cal-Poly golfer said. "I moved back to Colorado to take a job. I put the sticks away. I signed up for the qualifier for this (event) and thought, 'Why not? I'll give it a shot.' I snuck in through the qualifier, then I snuck through my pod, then I snuck by everybody else. I'm ecstatic. It meant everything to have my parents (Melanie and Charlie) out here with me. They thrive on getting to watch me play golf. They haven't seen it in two years. It was incredible I made it this far.
"To be honest, my expectations (coming in) were very low. I had no expectation of winning this. I thought Carson was going to beat me. But I think I'm in a better place than I ever was before — even when I was playing professionally — because I'm perfectly content with where I am in life. This is just icing on the cake."
Griggs was 2 up after nine holes, but he never regained the advantage after losing the 15th hole. In fact, Nygren won the last four holes of the first 18, making two birdies and two pars. However, Griggs did tie the match twice on the second 18 — with a 7-foot birdie on the 26th hole of the day and with a par on the 28th hole.
Nygren went ahead for good with a 10-foot birdie putt on the tough, par-3 11th (hole 29) and gained a 2-up margin with a par on No. 12, where Griggs tangled (twice) with the deep native on the right side of the hole and took a double bogey. From then on, Nygren was never less than 2 up, and he finished things off on No. 17 (the 35th hole of the day) by making a par while Griggs three-putted for bogey.
"I can look back today and say I didn't play bad. I played good; Colt just played better," Griggs said. "It was one of those days where I didn't lose the match; he won it. Hat's off to him. I'm not upset with myself."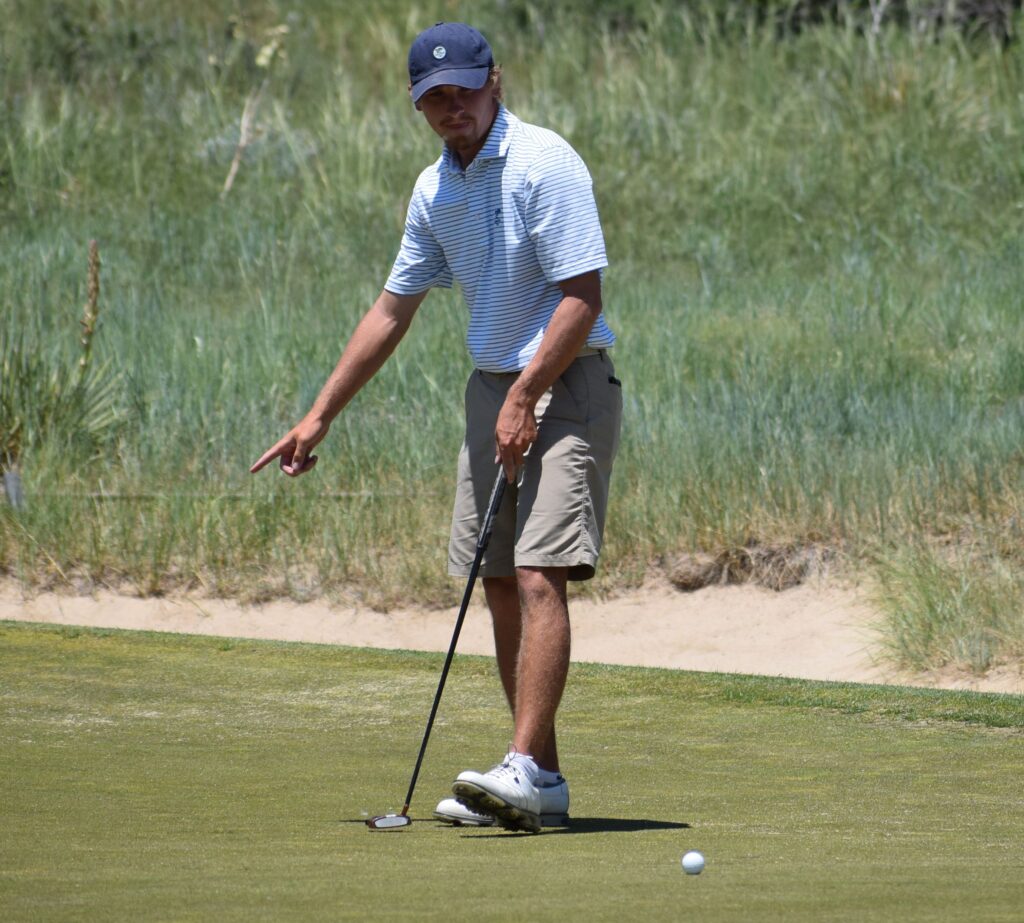 Nygren becomes the second straight mid-amateur (age 25 and older) to win the CGA Match Play as Colin Prater of Colorado Springs (then 25) prevailed last year.
"I haven't won a tournament in a while, so this (ranks) way up there for me," Nygren said. "I didn't win a state championship in high school. That was on my list but I wasn't able to make it happen. I did not win a college event. I didn't not win any professional events. This is definitely the biggest win I've had. It's a huge win for me."
While Nygren will be the first to admit he hit more than his share of provisional shots at Colorado Golf Club after sending his ball astray at times, he made up for it with very good putting. On Saturday, for instance, he said he can think of only one putt missed inside of 10 feet.
"I think Carson mentioned I'm the best putter he's ever seen," Nygren said. "I don't know if I'd go that far, but I do think I'm a pretty good putter."
As for Griggs, he said his concentration may have strayed a little bit mid-day on Saturday.
"You only have so much focus for the day. I felt like I lost a little bit halfway through the match, then I focused back in," he said. "Maybe that little stretch cost me.
"But It means a lot to have made it to the finals. Going up against Cole, a guy who's an ex-professional, he's been in positions like this before, I can imagine. I felt like I held my own. I fought as hard as I could. I tried to make a good run at him. I did what I could."
This week marks the first time the CGA Match Play and Women's Match Play have been held concurrently and at the same sites. Utilizing pod play on the early days of the tournaments is also new for the championships — as is switching courses during the course of the competitions.
CommonGround Golf Course in Aurora hosted the early portion of the championships Monday through Wednesday prior to Thursday being an optional practice day at Colorado Golf Club.
Next year, The Broadmoor in Colorado Springs is scheduled to host the quarterfinals, semifinals and finals of both the Match Play and Women's Match Play after CommonGround again will be the site for the first three days of action.
The Match Play (which debuted in 1901) and the Women's Match Play (1916) are the CGA's oldest two championships.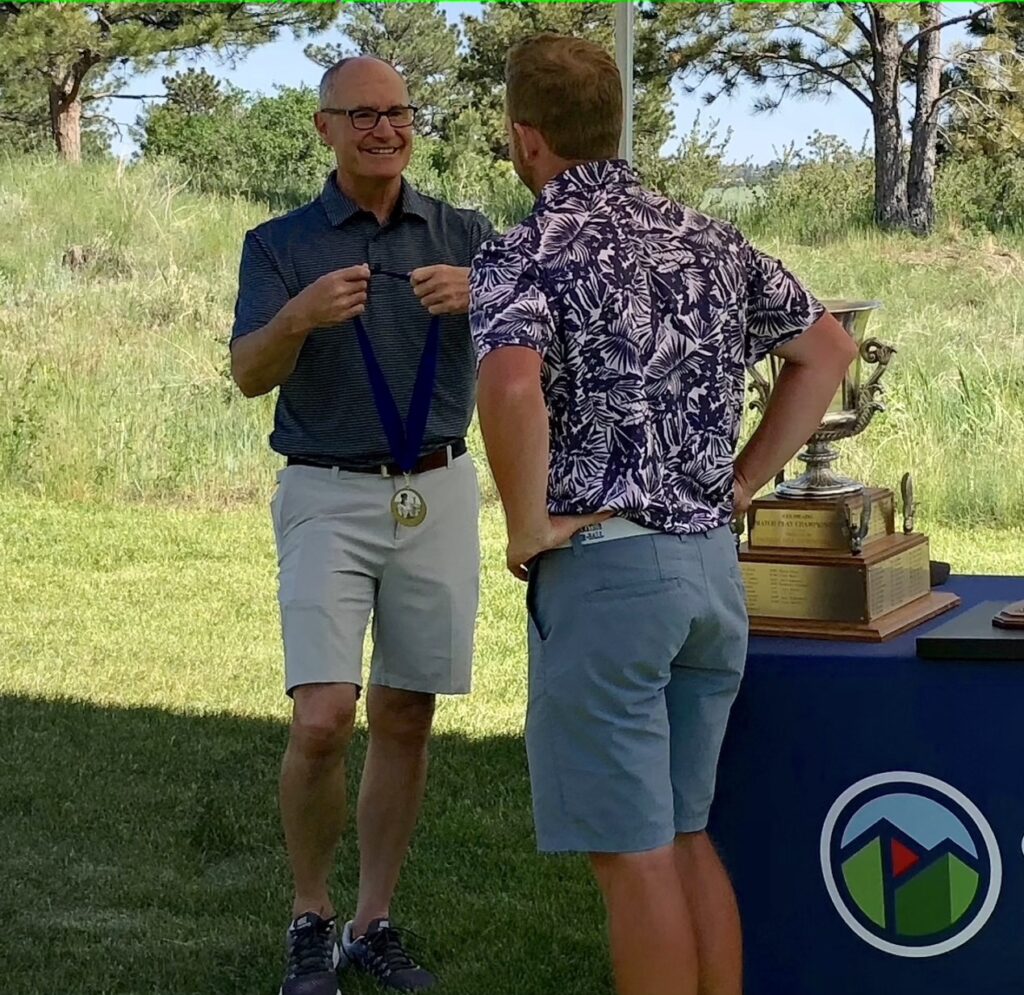 On hand for the men's awards presentation on Saturday were several members of the family of 2011 CGA Match Play champion Michael Lee, who passed away on Dec. 22 after battling Covid-19. The 2021 CGA men's championship season has been dedicated to the memory of Lee. In addition, the winner of the CGA Match Play for the next 10 years (2021 through '30) will receive a medal in honor of Lee, and a plaque with the names of those champions will hang in the CGA offices. The first recipient of that medal was Nygren.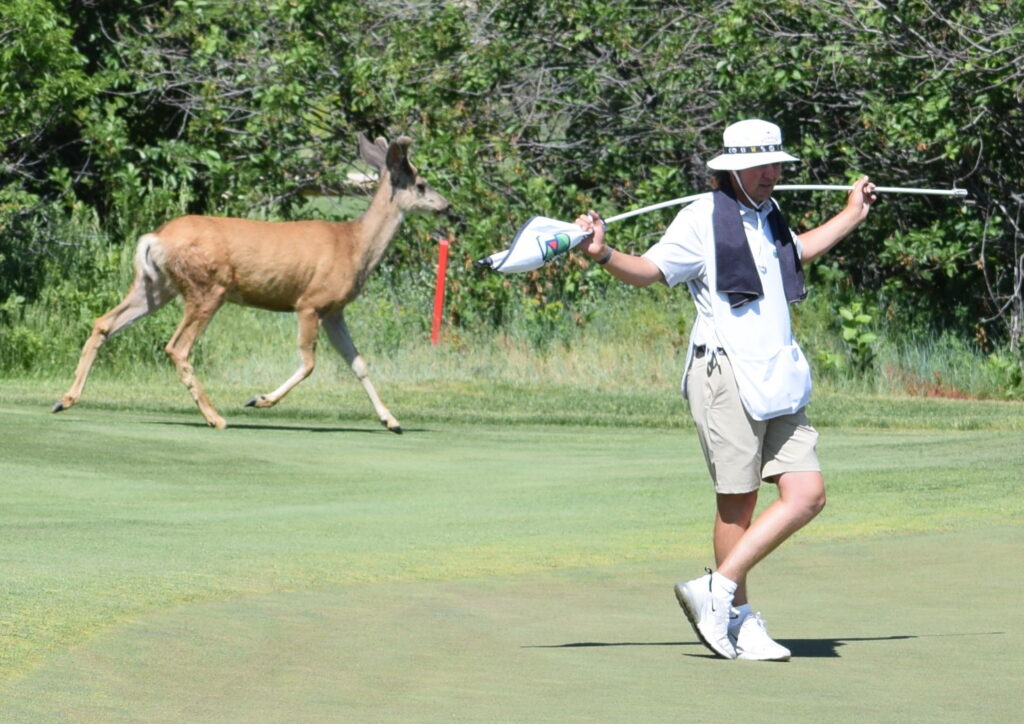 CGA Match Play Schedule
FRIDAY MORNING QUARTERFINALS AT COLORADO GC IN PARKER
Carson Griggs, DU Golf Club at Highlands Ranch def. Dillon Stewart, Ptarmigan CC, 6 and 4
Davis Bryant, Green Valley Ranch GC def. Matthew Wilkinson of Centennial, 5 and 4
Chris Thayer, CommonGround GC def. Cal McCoy Bear Creek GC, 2 and 1
Cole Nygren, Lake Valley GC def. Hunter Swanson, Green Valley Ranch GC, 2 and 1
FRIDAY AFTERNOON SEMIFINALS AT COLORADO GC IN PARKER
Griggs def. Bryant, 3 and 2
Nygren def. Thayer, 2 up
SATURDAY'S 36-HOLE FINAL AT COLORADO GC IN PARKER
Nygren def. Griggs, 3 and 1
For complete results, CLICK HERE.