Ivan completes sweep of 2020 CGA senior majors by beating Polk in Senior Amateur playoff; playing wrong ball keeps 2019 champ Hornbeck from repeating
By Gary Baines – 10/1/2020
It was a day full of oddities and rarities on Thursday at the CGA Senior Amateur at Perry Park Country Club in Larkspur.
Let's count the ways:
— Steve Ivan of Patty Jewett Golf Course won in a playoff to become the first player since Harry Johnson in 2013 to sweep the CGA senior major titles in a single season.
— If not for Wyoming resident John Hornbeck and Dan Dunkelberg of The Club at Crested Butte playing each other's ball just short of the green on the 13th hole, Hornbeck would have won the Senior Am for the second straight year.
— A year after Hornbeck prevailed in the Senior Am with a three-day total of 13 under par, Ivan won on Thursday at 10 over par — a remarkable 23-stroke difference from 2019 to '20. The 10-over total this year was the highest winning score, relative to par, at the Senior Amateur since 1999. Through three days at Perry Park, there wasn't a single round shot under par. The stroke average on Thursday was 79.56.
— Robert Polk of Colorado Golf Club not only finished second to Ivan at both the CGA Senior Match Play and Senior Amateur, but did so both times in a playoff. It was Polk's third runner-up in a CGA individual championship in 2020 as he placed second to Kent Moore at last week's CGA Super-Senior Match Play.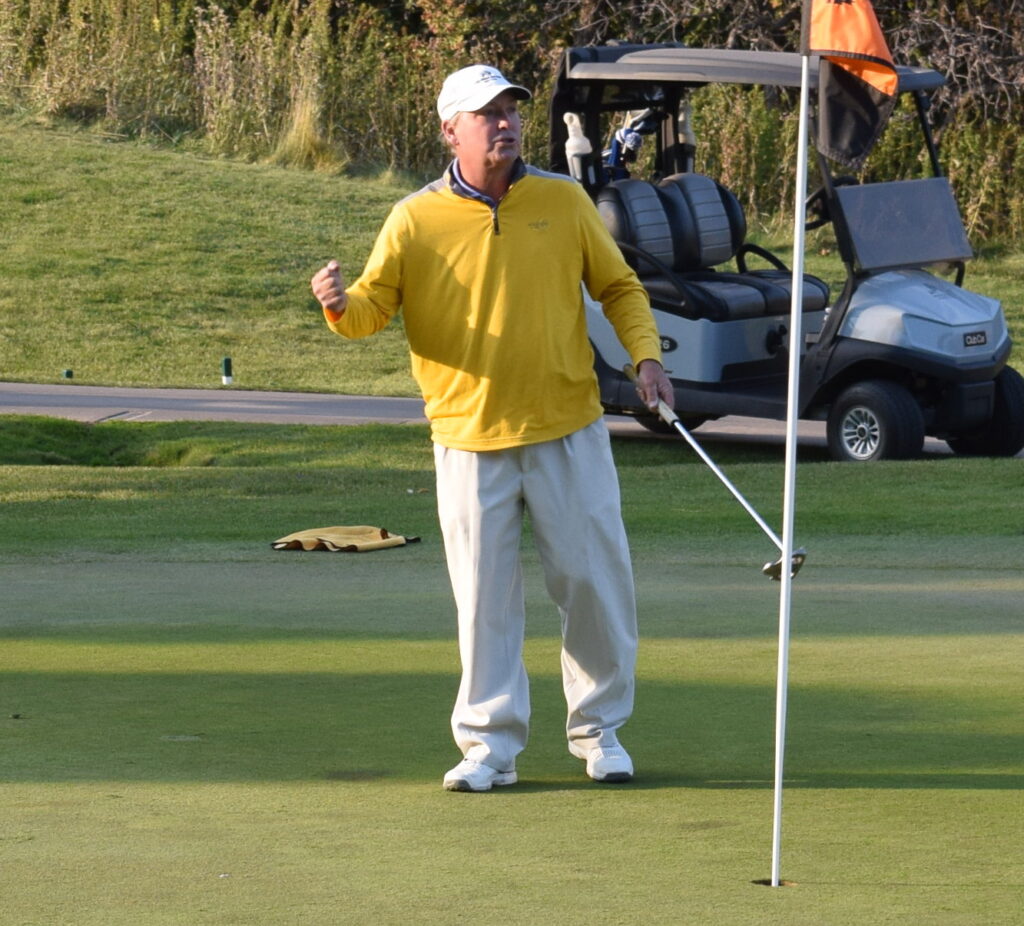 In the playoff, at the par-4 first hole, Ivan hit a 3-wood off the tee, then "chipped" an 8-iron uphill from 142 yards that finished 3 1/2 feet behind the flag. Polk was in the middle of the fairway with his drive, but with a large pine tree between himself and the hole. "I hit a good tee ball," he said. "I pulled it 10 yards maybe from where I was trying to hit it." So he punched an 8-iron shot under the limbs from 100 yards to the front of the green, which left him with a long birdie attempt.
After Polk cozied his putt to 3 feet from the cup, Ivan drained his short birdie attempt, giving it a fist pump as the ball fell for the victory.
"I hit some poor shots coming in (at the end of regulation), but I guess the playoff hole wipes away all the sins," said Ivan, a 58-year-old from Colorado Springs who played his college golf at the University of Colorado, where one of his teammates was Steve Jones, who would later win the 1996 U.S. Open.
"I just happened to hit two really good shots in a row — and that didn't happen much today. But it happened at the right time. To do that in the playoff is very satisfying."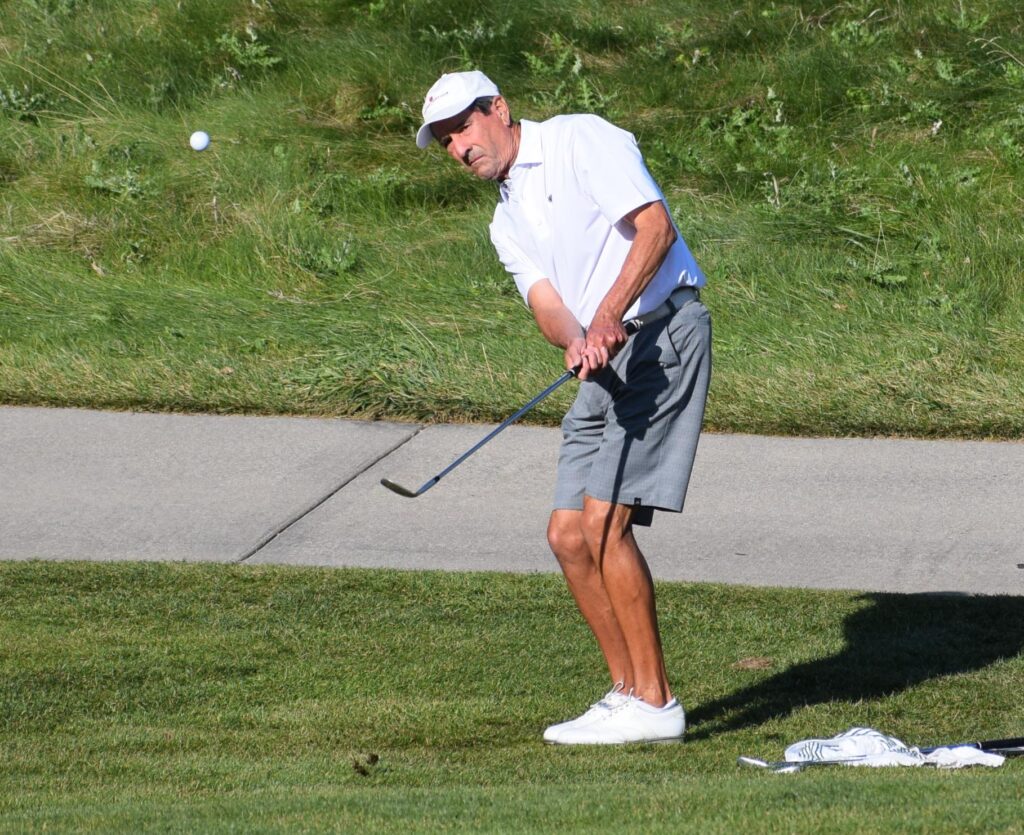 Polk is a four-time winner of the CGA Senior Amateur and swept the CGA senior majors in 2009, so he has some appreciation for Ivan's feat this year in capturing both the CGA Senior Match Play and Senior Amateur championships.
"It's a huge accomplishment. It's really hard to do," Polk said. "You've got to win seven matches (in the Senior Match Play), then survive 54 holes of stroke play (in the Senior Amateur). He deserves it. He hits it really, really straight and his short game is just wonderful."
It could be argued that Perry Park was also the winner this week as the two golfers who played off did so after finishing at 10-over-par 226 for three rounds. They don't look like the typical scores posted by the champion, but Ivan went 73-76-77, while Polk carded totals of 78-74-74.
Polk's 74 matched the best score of the day on Thursday.
"You see those trees and you put the steering wheel on — I know I do," Ivan explained. "You're just trying to bunt it down there. I make some god-awful swings that you would never make if you have a fairway that's 50-60 yards wide and swinging for the fence. Here, you have to try to put your blinders on, but it's hard. Like No. 2 and No. 11, you have to walk single file down there (between the trees) — and the layups are harder than anything. And the greens — if you're on the wrong side of the hole, you've got nothing."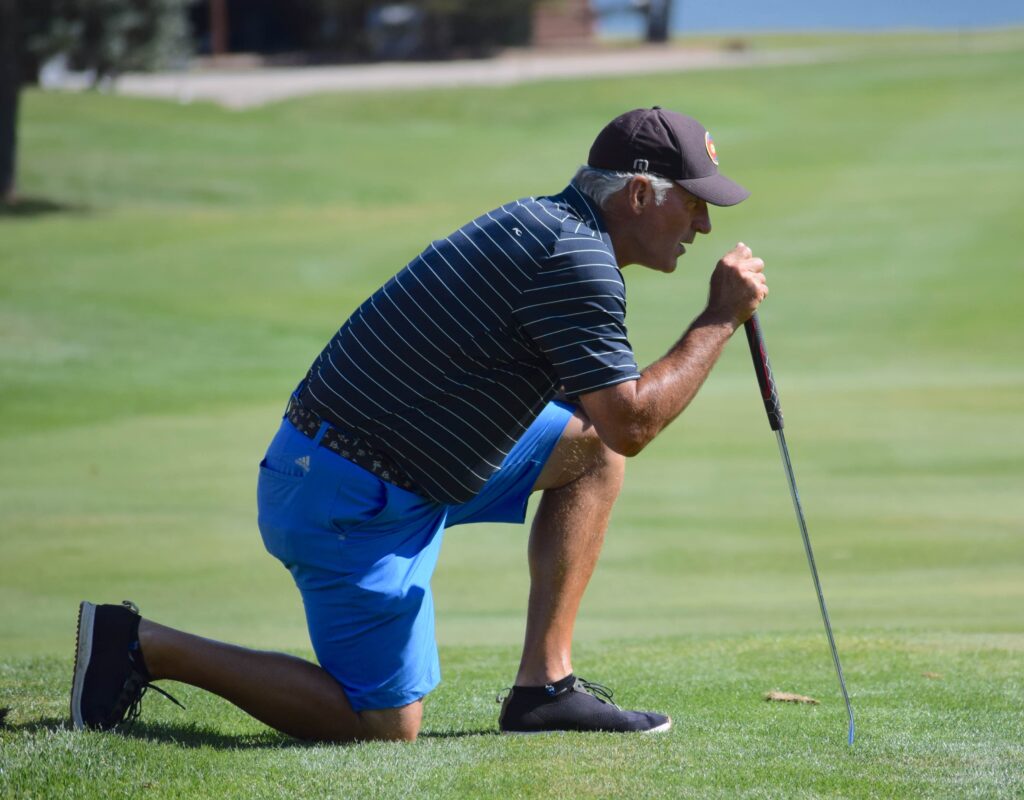 Gary Albrecht of CommonGround Golf Course, who participated in a 100 Hole Hike fundraising event — walking more than 20 miles in the process — on the day before the tournament started, placed third at 227 after carding a 75 on Thursday.
While just about every golfer in contention can play the game of what-if?, the one who might need to more than any other is Hornbeck, the defending champion. He tied for fourth place on Thursday — with Moore of Cherry Hills Country Club and David Nelson of Columbine Country Club, the winners of the CGA's super-senior majors in 2020 — at 228.
On the par-5 13th in the final round, Hornbeck had a 4-foot birdie attempt, but ended up signing for a 9. In other words, given that he lost the tournament by two, what happened there cost him the title.
Hornbeck and fellow competitor Dunkelberg left their second shots just a couple of yards from one another, but subsequently ended up hitting each other's balls. It was only when Hornbeck was about to attempt his birdie putt that he recognized he was playing the wrong ball. 
Hornbeck then had to replay his previous shot, and after incurring a two-stroke penalty, he signed for a 9. Had he made even a bogey instead — which would have been no problem with a 4-foot birdie opportunity — he would have won the tournament without a playoff.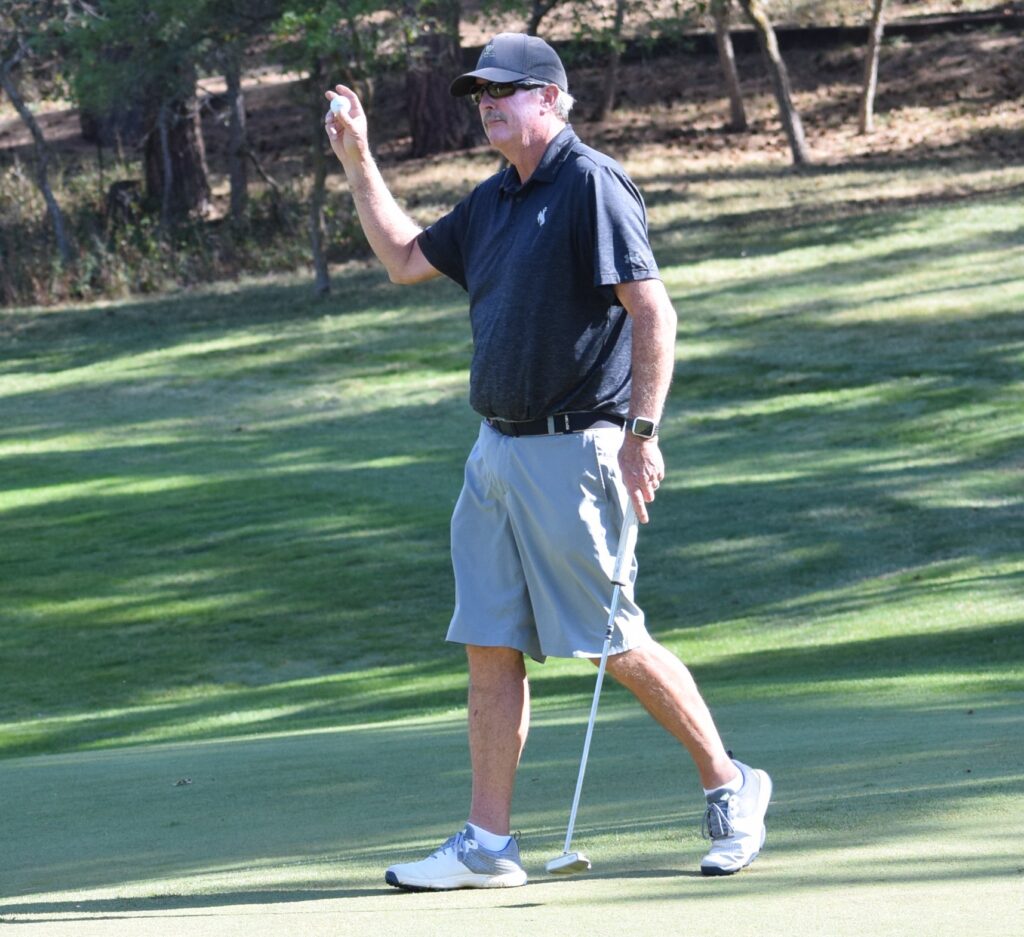 Hornbeck said he was playing a Titleist 44 ball, while Dunkelberg was using a Titleist 4, and they were utilizing the same color of markings — blue — though different types of marks.
"I didn't see the other "4" when I hit the ball," Hornbeck said.
"It's my own fault. It's just a lesson learned. I've been disqualified before for not signing my scorecard when I turned it in, and it cost me a tournament. I was leading the (Wyoming State Amateur) by seven going into the last day and I got disqualified. That's the only (big Wyoming state amateur event) I haven't won."
Polk didn't have such a snafu cost him the Senior Amateur title on Thursday, but he was left lamenting the fact that he bogeyed three of his last four holes, including No. 18, to fall into the playoff. He was 1 under par for the day through 14 holes, but what he did on the par-4 15th particularly left him upset as he had just 40 yards to the green after "murdering" his drive. A poor chip and two bad putts there left with him a bogey.
"In my mind, it just should have never come to a playoff," Polk said. "Of course Steve can say the same thing (Ivan bogeyed 16 and 17 and saved par from 6 feet on No. 18), but I bogeyed three of the last four."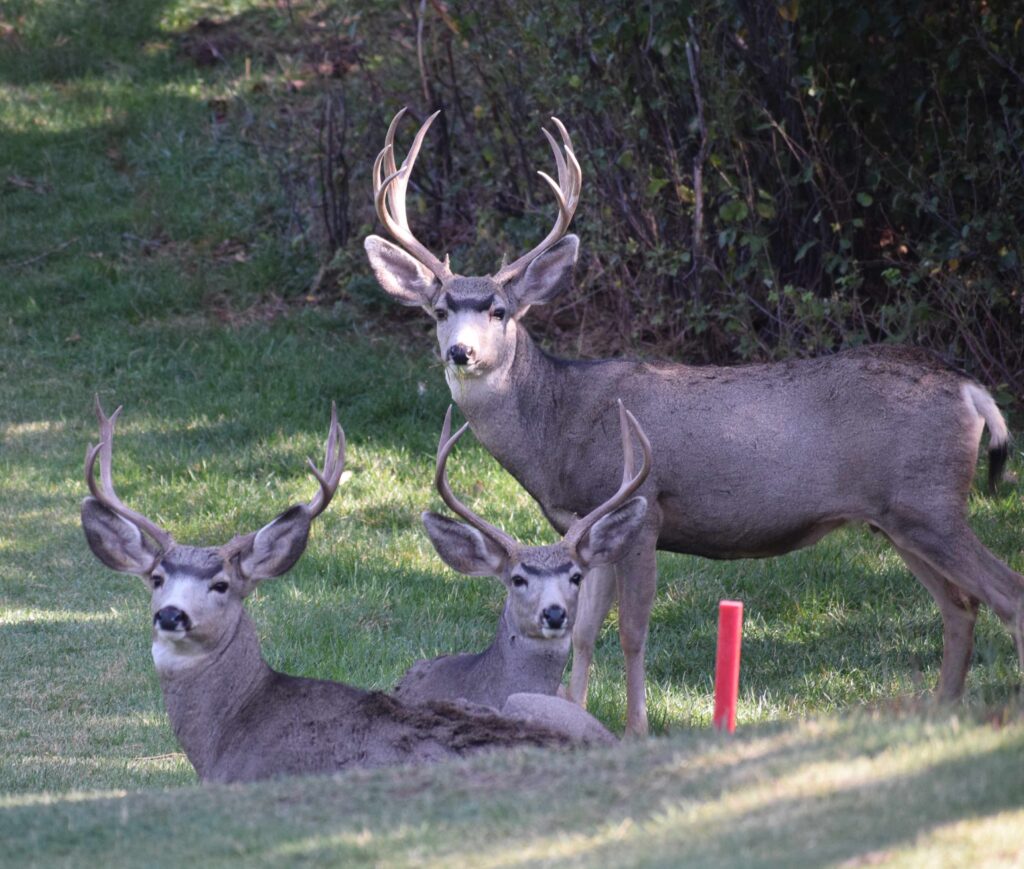 Polk had been looking to match his friend, Colorado Golf Hall of Famer John Olive, with five wins in the CGA Senior Amateur — only Larry Eaton has more, with seven. But Polk fell just a little short, just as he had this year in placing second in the CGA Senior Match Play and in the Super-Senior Match Play.
"I came into the year thinking I'm playing well and physically I'm fine," Polk said. "I thought, 'This is the year I can really do well.' And I did well, just not well enough.
"Today, I just didn't quite get it done. I had every chance to. I had it going. I was 1 under and really was in complete control of the golf tournament — and I knew it. Then I make that terrible bogey on 15. That one, I'll wake up at 3 a.m. and think 'how do I make bogey from there?' You can kick it on the green from where I was and make par."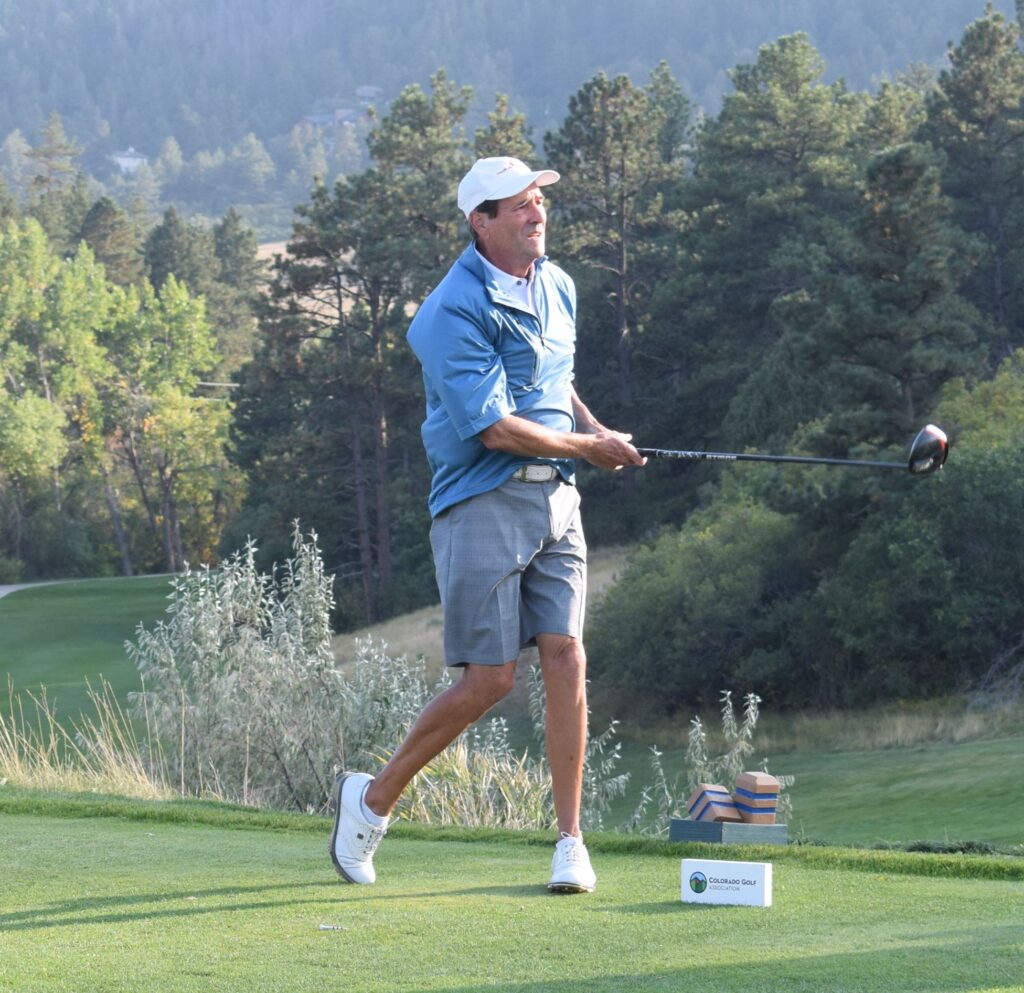 As for Ivan, he's now won three CGA senior majors overall — the two this year and the 2017 Senior Amateur — to go along with the 1979 CGA Junior Match Play.
But perhaps most remarkable is that in his last seven CGA senior majors, Ivan has never finished worse than runner-up, going first-second-second-second-second-first-first.
"I'm getting off that second (streak)," he said with satisfaction.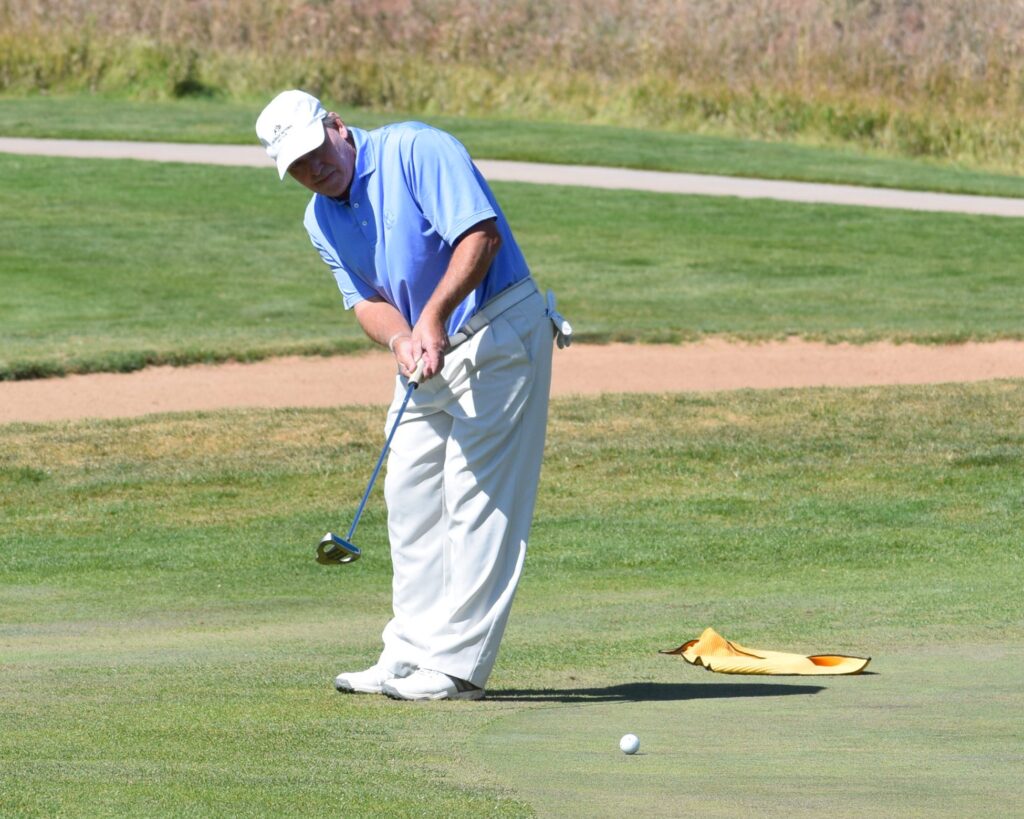 The CGA Senior Amateur is limited to players 54 and older.
For all the scores from Perry Park, CLICK HERE.