11 of top 100 amateur golfers in the world set to tee it up at Denver CC for the prestigious Trans-Miss, which dates back to 1901
By Gary Baines – 7/5/2022
To see the list of the Trans-Mississippi Amateur champions over the last decade, a natural reaction might be, "C'mon, that can't be true."
The last eight winners of the Trans-Miss include Bryson DeChambeau (2013), Will Zalatoris twice (2014 and '16), Collin Morikawa (2015), Cameron Champ (2017) and Pierceson Coody (2019).
That compares pretty darn well even to the list of U.S. Amateur champions from the last decade, with DeChambeau (2015), Viktor Holland (2018) and Matt Fitzpatrick (2013) being the highlights there.
The Trans-Miss winners noted above include players who have won 16 PGA Tour events, including three majors (between DeChambeau, Morikawa and Champ). Also, a player who has been runner-up in the last two majors (Zalatrois). And a guy who won a Korn Ferry Tour event in just his third professional start (Coody). Morikawa is ranked fourth in the world and Zalatoris 13th.
This week — Wednesday through Saturday — the Trans-Miss will be held in Colorado for the 17th time, but just the second in the 21st century. Denver Country Club will be the host this time, marking its sixth time holding the event (previously in 1910, 1921, 1946, 1980 and 2010). The 2010 field at DCC featured now-four-time PGA Tour winner Max Homa, Kevin Tway (one PGA Tour victory), Harry Higgs and Brandon Hagy.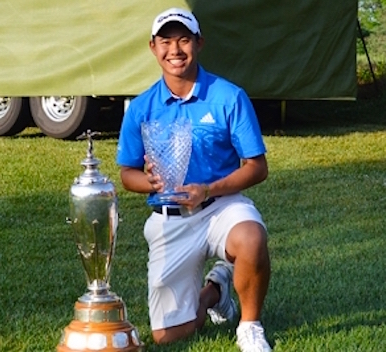 Other venues in the state that have held the Trans-Miss are The Broadmoor in Colorado Springs (six times from 1927-64), Cherry Hills Country Club (four times from 1933-98) and Lakewood Country Club (1952). Arguably the most notable of the Trans-Miss winners in Colorado was two-time U.S. Amateur champion Charlie Coe, who prevailed in 1949 at The Broadmoor and in 1952 at Lakewood CC.
The Trans-Miss was first held in 1901, and this is the 118th edition, with interruptions from 1943-45 due to World War II and in 2020 due to Covid-19 safety concerns.
Denver Country Club was one of the 15 original clubs in the Trans-Mississippi Golf Association — and one of two in Colorado, along with the Town & Gown Golf Club of Colorado Springs.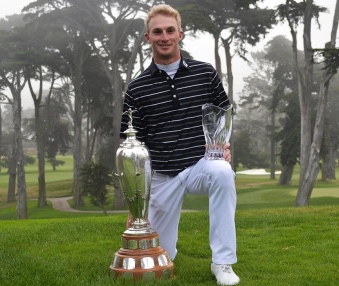 Aside from when it was a mid-amateur tournament (1987-2009), the Trans-Miss has typically featured fields that include some of the world's top amateurs. That fact has only been reinforced this year as it's become one of seven top amateur events forming the Elite Amateur Golf Series, with top performers in this events earning exemptions into USGA championships and PGA Tour and Korn Ferry Tour events. Players earn points — based on performance — that accumulate throughout the Elite Amateur Series. Exemptions at stake are for the PGA Tour's Butterfield Bermuda Open (1) and Puerto Rico Open (1), the U.S. Amateur (5), into U.S. Open final qualifying (5) and into a Korn Ferry Tour event (5).
With that being the case, it's no surprise that this week's Trans-Miss has attracted 11 of the top 100 players from the World Amateur Golf Rankings. Those competitors include Sam Choi (No. 25), Harrison Crowe (35), William Mouw (37), Kazuma Kobori (44), Ben James (47), defending champion Derek Hitchner (57), Jiri Zuska (69), Carson Lundell (72), Chase Sienkiewicz (89), Luke Potter (92) and Andrew Goodman (96).
For the 144-person field overall — which includes predominantly college golfers — the average USGA Handicap Index is plus 4.24. In other words, exceptionally good amateur golfers. There's even some at +7.0 or above: Goodman (+7.3), Jean-Philippe Parr (+7.3), Tyler Johnson (+7.1) and Chris Berzina (+7.0).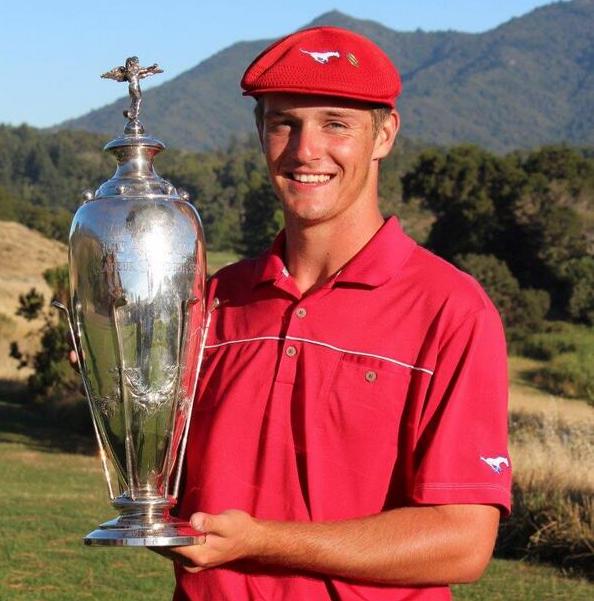 Quite a few Coloradans — and/or players who compete for Colorado-based schools — are also going to tee it up at Denver CC. Among them are Davis Bryant and Connor Jones (Colorado State), Justin Biwer and Dylan McDermott (University of Colorado), Walker Franklin (Louisville), Griffin Barela (Wisconsin), Dillon Stewart (Oklahoma State), Cal McCoy (Arizona), Jackson Klutznick (Emory) and Carson Griggs (University of Denver). Coloradan Jay Livsey landed a spot in the field by winning the Trans-Miss Mid-Master title in 2021.
Bryant, a former CGA Player of the Year, won the Southwestern Amateur earlier this summer, the same day that Jones captured the CGA Match Play title. Barela claimed the CGA Amateur Championship last year.
This week's Trans-Miss will be a 72-hole stroke-play championship, with a cut to the low 54 and ties after 36 holes.
The general public is welcome to attend the tournament at no cost.
For Wednesday's Trans-Miss tee times at Denver CC, CLICK HERE.