Bryan Rusin and Chris Thayer set scoring record in cruising to title in CGA Four-Ball; more than $5,000 raised for Youth on Course; parents of the late Michael Lee, to whom CGA men's tourney season is dedicated, on hand for championship opener
By Gary Baines – 5/2/2021
As if a record-setting competition weren't noteworthy enough, there was plenty to supplement it over the weekend as the CGA championship season began.
Regarding the golf itself, Chris Thayer of CommonGround Golf Course and Bryan Rusin of Overland Park Golf Course went wire-to-wire to claim the title on Sunday in the CGA Four-Ball Championship at Legacy Ridge Golf Course in Westminster. Not only that, they established a record for scoring at the event.
Meanwhile, on hand to speak during the awards presentation were John and Amy Lee, the parents of 2011 CGA Match Play champion Michael Lee, who passed away on Dec. 22 after battling Covid-19. The 2021 CGA men's championship season has been dedicated to the memory of Michael Lee, and John and Amy plan to attend many, if not all, of the championships this year as Michael is remembered.
"There's no words to explain it," John Lee said regarding the CGA's plans to keep his son's memory front and center for the foreseeable future. "We're truly so appreciative with them honoring Mike in this fashion. It's amazing. They're not only honoring him as a golfer but as a person. We really couldn't be more proud.
"Obviously our hearts are broken and (we're) beyond devastated. But it helps knowing how much he touched so many people's lives and made such a great impression. As parents, Michael always made us proud. He did nothing but give us proud moments as parents. And he continues to give us proud moments even in his absence. A heart of a champion is beating as loudly as possible, which is wonderful."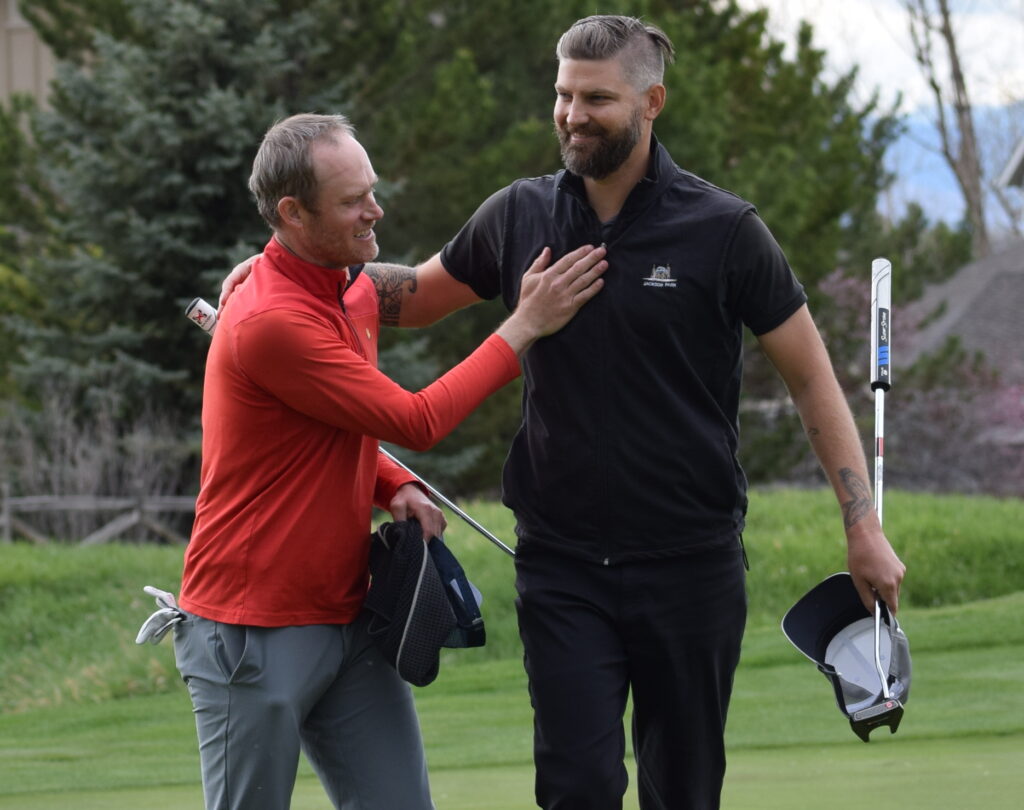 In addition to the remembrance of Michael Lee, a handful of teams who competed in the CGA Four-Ball this week raised money in the process for a good cause — namely Youth on Course, a non-profit program which makes golf more accessible for juniors by capping their cost for a round at $5 at participating facilities.
Perhaps coincidentally — or maybe not, if you're a believer in karma — two of the biggest money raisers for YOC at the Four-Ball were the champions. In all, more than $5,000 was raised for YOC through the Four-Ball.
On the course, Thayer and Rusin put on a clinic, finishing at 27-under-par 189 for three rounds of best ball. With birdies on four of the last five holes, they eclipsed the previous CGA Four-Ball scoring record, set in 2019 by Nick Nosewicz and Andrew Maier.
In addition, their seven-stroke victory margin on Sunday was the second-largest at this tournament in the 21st century. The only larger one during that time frame was the 10-shot win by Dean Clapp and Jim Doidge in 2005, when the event was just a 36-hole affair.
"We just wanted to run through the finish line — not even make it close," said Thayer, who won his fourth CGA title, with the Four-Ball going along with three Mid-Amateurs. "We did that. We both played great. I was really excited to make it a little bit easier walk up the 18th hole not worrying about hitting it in the trees or anything like that."
For 54 holes, Thayer and Rusin — both 40 years old — went bogey-free better-ball. On Sunday, they started out slowly — four straight pars — before playing their final 14 holes in 9 under par for a 63. Thayer posted a bogey-free 65 on his own ball.
"We both just had a great week," said Rusin, a high school teacher who chalked up his first CGA championship title. "We both played well. It was pretty stress-free except for a couple early holes today before the (90-minute) rain delay. We partnered well, had each other's back and didn't make a bogey as a team (for the entire tournament). I had no idea about the record. It's great; I'm happy about that. We had great back nine today (6-under 30) and played great after the rain delay."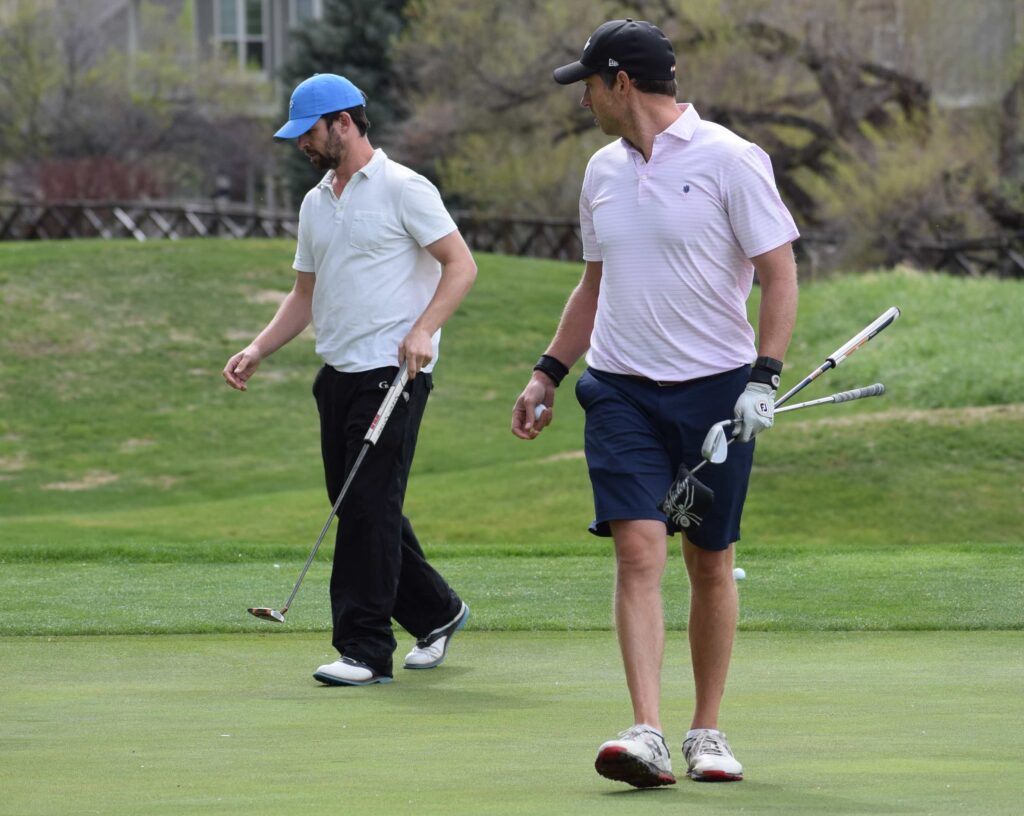 Charlie Soule of CommonGround and Charlie Sahlman of Cherry Creek Country Club, the defending champions, finished a distant second on Sunday, closing with a 65 to post a 20-under 196 total.
Four teams — out of the starting field of 52 pairs — tied for third place at 197, including 2020 CGA Player of the Year Colin Prater and Nosewicz, the 2015 CGA Match Play champion. Also sharing third were Matt Evelyn and Alex Wasinger, Joel Perez and Andy Brooks, and Neil Metz and Ryan Gumbel.
Thayer and Rusin were Big 10 opponents in college — Thayer at Northwestern and Rusin at Illinois — though they don't remember directly crossing paths at the time. But they connected at the 2017 CGA Mid-Amateur in Keystone that Thayer won and have been friends and occasional golf partners ever since.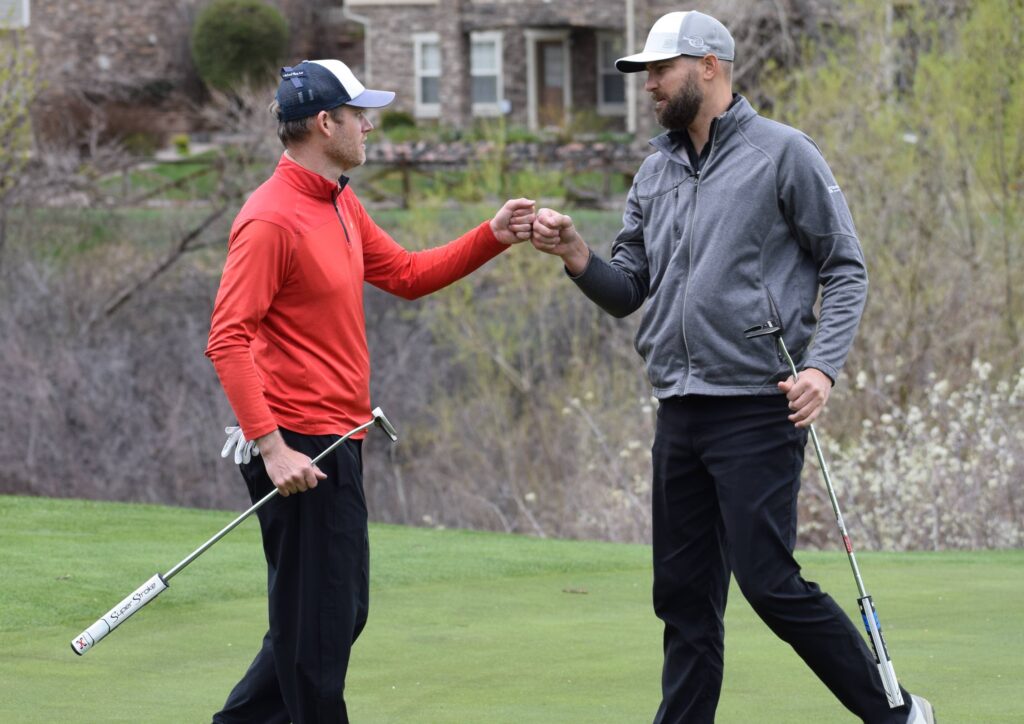 "It's only our third event (competing) together, but we've played together enough to know each other's game and how to help each other out and what each other needs," Rusin said.
"We both have a good personality match," Thayer said. "He keeps it really positive. We'll pick each other up."
On Sunday, after taking a three-stroke lead into the round, Thayer and Rusin's advantage was whittled to one when rain, hail and lightning moved in and caused a delay of play.
"At that point we were preparing for a fight," Thayer said. "Our mentality was just make as many birdies as possible."
And when action resumed, the two shifted into high gear, carding birdies on nine of the last 14 holes, with both players chalking one up on 18.
The result was a breakthrough CGA victory for Rusin, who won the Chicago Amateur twice and was the Illinois state amateur runner-up in 2000.
"It feels great for me," he said. "I moved here maybe four years ago and had taken off about four or five years from competitive golf and lived abroad. When I got back into competitive golf, what I wanted to do is compete at the state level again. Having a partner like Chris, we knew if we just really played well that we'd have a really good shot. It worked out well for us today."
And it was an added bonus that, in an effort that was the brainchild of Thayer, more than $5,000 was raised for Youth on Course via fixed pledges and others specifically for birdies/eagles made by given teams.
"For what I do with the organization (as a CGA board member), I wanted to try to do something that was a little bit out of the box — but a very doable thing," Thayer said. "It's great at the end of the day knowing we kept our foot down and made a few more dollars for the Youth on Course program. That's kind of cool."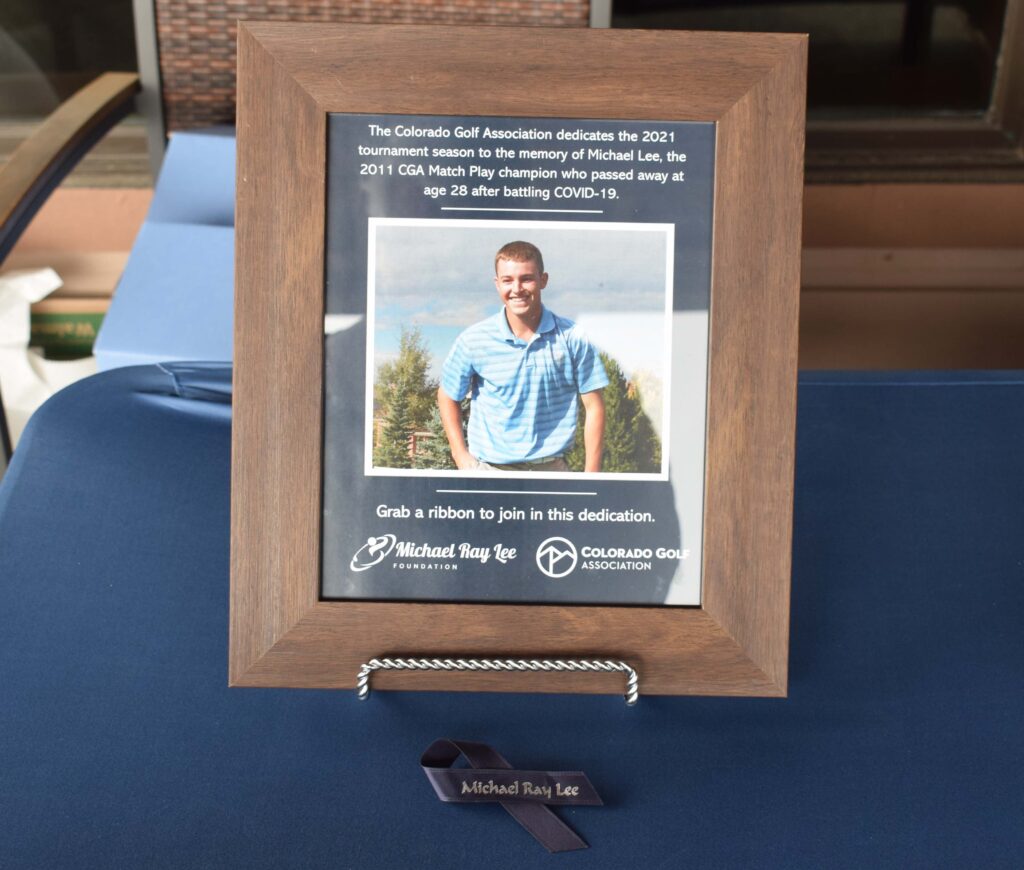 Then there was the presentation afterward by John and Amy Lee, noting the CGA's dedication of its men's tournament season to their late son Michael.
"We were humbled and honored — and proud," Amy said earlier in the day.
Michael Lee's family has started a foundation, the Michael Ray Lee Foundation, that likewise will help Michael's memory live on. Plans are in the works to have some of the foundation funds benefit junior golfers and the Colorado School of Mines golf team, for whom Michael competed.
To that end, on June 7 at Greeley Country Club, the inaugural Mike Lee Memorial Tournament is planned. The field of 144 filled up quickly.
"The support has just been unbelievable," John Lee said. "The goal was to raise $100,000 (through the tournament). We're going to best that my 10-20 percent.
"Golf has given us so much. So we truly want to be a part of each and every one of those (CGA) tournaments."
For all the scores from the CGA Four-Ball, CLICK HERE.