CGA spreads the wealth geographically for 2022 championships; CommonGround USGA qualifying central; more accolades for GOLFTEC; new scoring standard for Jennifer Kupcho; plenty of Colorado flavor at Drive Chip & Putt National Finals — and more
By Gary Baines – 3/21/2022
It's time for the March edition of Monthly Musings, where we focus on all sorts of notable nuggets regarding Colorado golf.
Tournament registration for many 2022 CGA championships opened last week for a season that will feature more than two dozen events between men and women. Here are a few noteworthy tidbits from the 2022 schedule, which begins with the men's CGA Four-Ball April 29-May 1 at Thorncreek Golf Course in Thornton:
— CGA championships will be held far and wide in 2022. Besides the tournaments being contested in the greater Denver/Boulder/Castle Rock metro area, sites will include:
* The Club at Flying Horse in Colorado Springs — Women's Team Stableford, May 16.
* Gypsum Creek Golf Course in Gypsum — Parent/Child June 4-5.
* The final two days of the CGA Match Play and Women's Match Play, June 17-18, are set for The Broadmoor in Colorado Springs after the earlier matches are held at CommonGround Golf Course in Aurora.
* Highland Meadows Golf Course in Windsor — Senior Match Play, June 20-24.
* River Valley Ranch in Carbondale — CGA Amateur, July 28-31. Though historical information about CGA Amateur venues isn't complete, River Valley Ranch is believed to be the furthest west the event has ever been contested.
* Mariana Butte Golf Course in Loveland — Women's Hickory, Aug. 3.
* Battlement Mesa Golf Club in Parachute — Western Chapter, Aug 13-14.
* Dos Rios Golf Club in Gunnison — Women's Dunham Chapman, Sept. 13-14.
* Pelican Lakes Resort & Golf in Windsor — CGA Senior Amateur, Sept. 13-15.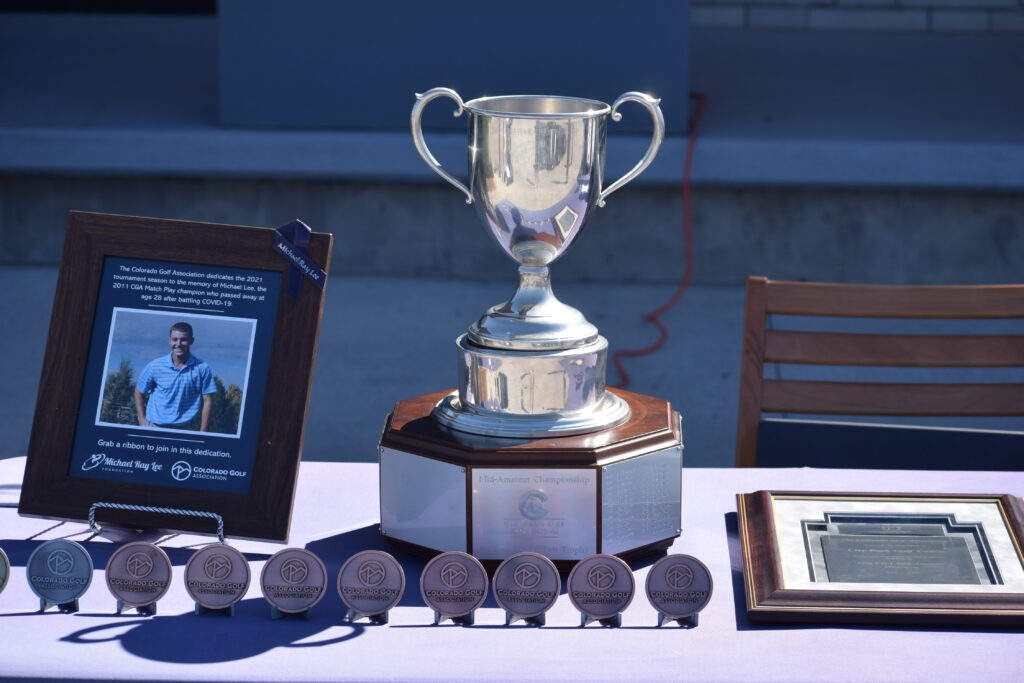 — New starting this year is the CGA Women's Team Stableford Tournament, which brings back memories of the PGA Tour's International at Castle Pines Golf Club, where a modified Stableford format was used from 1986-2006. As noted, the CGA's event is set for May 16 at The Club at Flying Horse in Colorado Springs.
The Team Stableford features four-player teams, with the three highest individual net Stableford scores from each hole combined for the team total. Approximately eight teams will compete per flight. An overall team champ will be crowned, in addition to flight champions. Different point totals will be awarded for every score from net double eagle to net double bogey or worse.
— For just the second time since 1994, the CGA Mid-Amateur will be contested at Lakewood Country Club, one of the state's oldest and most historic clubs. The dates for the 25-and-older event are Oct. 7-9.
The only previous timex the Mid-Am has been held at Lakewood CC are 1994 (won by now-Colorado Golf Hall of Famer Rick DeWitt) and 2015 (won by Jon Lindstrom, now a member at the club).
To view the entire CGA 2022 championship schedules, click on the following: MEN, WOMEN
Meanwhile, regarding the 2022 USGA qualifying schedule in Colorado — competitions also run by the CGA:
— CommonGround Golf Course in Aurora, owned and operated by the CGA, will be USGA qualifying central this year. Out of the 17 USGA qualifiers scheduled for Colorado this year — 10 on the men's side and seven on the women's — five will be hosted by CommonGround:
* The U.S. Senior Open qualifying, one of 33 scheduled nationwide, will be conducted May 18 at CommonGround.
* The second 36-hole U.S. Amateur qualifier in Colorado is set for July 19 at CommonGround.
* The U.S. Women's Mid-Amateur qualifying is planned for Aug. 17 at CommonGround.
* And a day later, Aug. 18, CommonGround will host the U.S. Mid-Amateur Four-Ball qualifying.
* The U.S. Amateur Four-Ball qualifying is set for Sept. 28 at CommonGround.
— Spots will be on the line for the U.S. Women's Open, arguably the most prestigious championship in women's golf, on May 10 at Walnut Creek Golf Preserve in Westminster, one of 26 qualifiers for the event nationwide. Last year's USWO qualifying in Colorado produced a medalist, Matilda Castren of Finland, who later that year became the first player from Finland to win on the LPGA Tour. She later scored the Cup-clinching point for the Europeans in their victory over the U.S. in the Solheim Cup.
— In the case of U.S. Am qualifying, Fort Collins Country Club has been a fixture as a host for that event for years, but not this time around as CommonGround will be the site on July 19. However, Columbine Country Club will remain the site for the other Colorado-based U.S. qualifier, set for July 6.
— Eisenhower Golf Course north of Colorado Springs, recently named host of the 2023 U.S. Girls' Junior, will be the site of Girls' Junior qualifying this year, on June 27.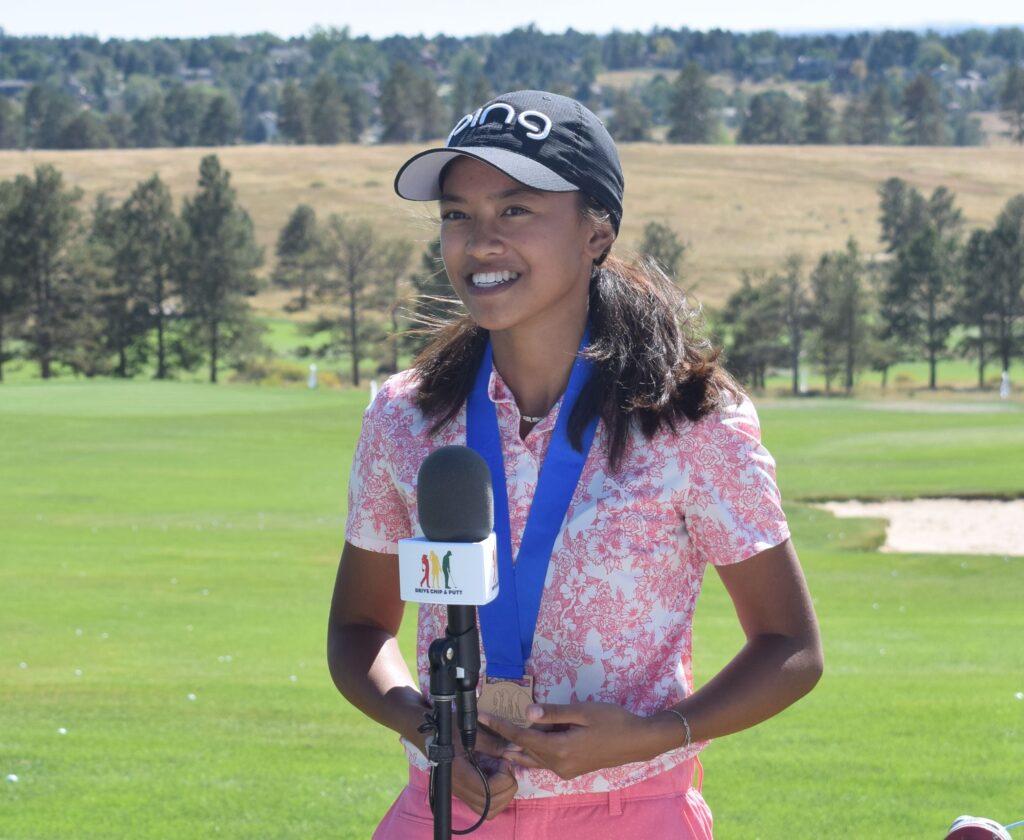 Coloradans Augusta National-Bound: It doesn't look like any golfer with strong Colorado connections will be playing in this year's Masters or the Augusta National Women's Amateur. But that doesn't mean that no Coloradans will be competing at Augusta National Golf Club in early April.
That's because four residents of Colorado — a record for a single year — will play in the Drive, Chip & Putt National Finals that are scheduled for April 3. The event will be televised on Golf Channel.
The total field of 80 junior golfers — competing in eighth age/gender division — includes Matai Naqica of Centennial (boys 14-15 competition), Sophia Capua of Aurora (girls 14-15), Anthony Chen of Aurora (boys 12-13) and Judd Nikkel of Fort Collins (boys 10-11).
To revisit how the Coloradans qualified for the National Finals, CLICK HERE.
GOLFTEC Garners Another Honor: Colorado-based GOLFTEC was recently ranked No. 3 among the World's Most Innovative Companies" for 2022 list in the sports category, as named by Fast Company.
GOLFTEC, a company focused on instructing, training systems and club fitting, was recognized primarily because of its release of "OptiMotion, a unique motion-capture and measurement system that uses HD cameras and AI to reproduce swings in 3D, all in a wireless, sensor-less environment."
GOLFTEC finished behind only Fanatics (first) and Surfline (second).
The honor continues a run of accolades for GOLFTEC.
Joe Assell, the co-founder and CEO of GOLFTEC, in January was named the PGA of America's Golf Executive of the Year for 2021. And the PGA of America honor came on the heels of Assell being placed No. 24 on Golf Inc.'s ranking of "The Most Powerful People in Golf" in the fall.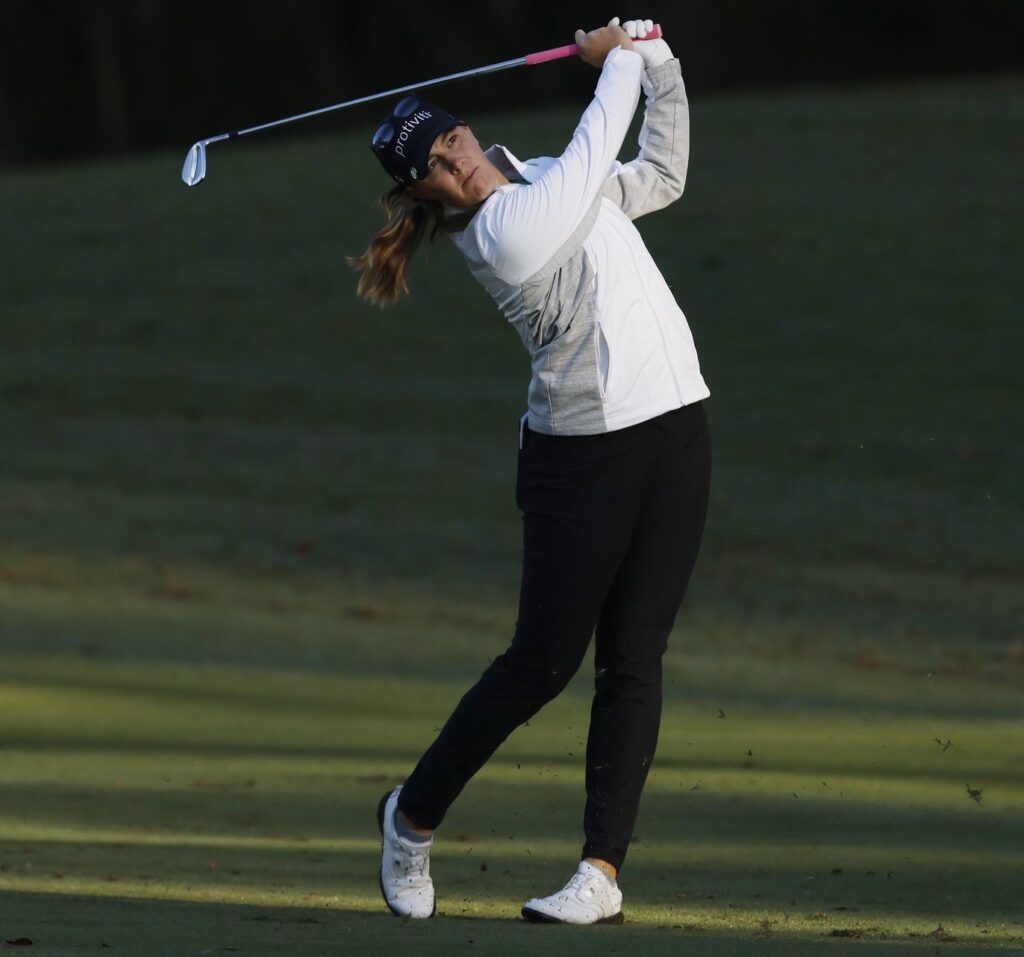 Jennifer Kupcho Goes Low in Thailand: When Colorado native Jennifer Kupcho finished sixth earlier this month at the Honda LPGA Thailand, it was notable for two main reasons:
By finishing 22 under par (65-67-67-67), Kupcho recorded her lowest tournament score ever on the LPGA circuit, relative to par. In fact, it was her personal best in that regard by five strokes.
And with the sixth-place showing, Kupcho now owns 11 top-10 finishes on the LPGA Tour. And she has notched every kind of top-10 possible — except a victory. She's had three second-place finishes, one third, one fourth, one fifth, one sixth, one seventh, one eighth, one ninth and one 10th.

David Duval Starts Slowly on Champions Circuit: Colorado resident David Duval has struggled somewhat in his opening stretch of tournaments on PGA Tour Champions after making his senior debut in January.
In the first four starts of his Champions career, the former world No. 1 has yet to finish in the top half of the field. His best showing was at the season-opening Mitsubishi Electric Championship, where he placed 34th out of 42 players. Since then, the 50-year-old, who until this year has been a fixture as an analyst for the Golf Channel and NBC, has finished 68th, 69th and 74th in fields that numbered 77-80.
Duval's scoring average so far on the senior circuit is 74.17.

Blast From Your Past: A lowlight of Hale Irwin's stellar PGA Tour career was mentioned a number of times earlier this month after Jon Rahm missed a putt of less than a foot during the first round of the Arnold Palmer Invitational.
Reports noted that Rahm's putt, while embarrassing, was by no means the shortest missed by a prominent PGA Tour player in a significant event. Most notably brought up was Irwin's whiffed back-handed "tap-in" on the 14th hole of the third round of the 1983 British Open. The next day, Irwin ended up finishing a stroke behind winner Tom Watson.
The comparison was certainly understandable given that both missed putts were under a foot. But some in the media didn't do themselves particularly proud in other respects. Some insinuated — or reported outright — that Irwin's whiffed putt came in the final round, or on Sunday — instead of in Saturday's round 3. And at least one account said Irwin's whiff in 1983 came on a putt 1 inch from the cup, something Wikipedia also reports. While it certainly was very close — 2 to 3 inches is a reasonable estimation — photos/videos taken at the time, and accounts published that week indicate it almost certainly wasn't merely an inch from the edge of the cup.
For his part, Irwin said this about it, going the other way — clearly over-estimating the length of the putt: "Went up to backhand a 6-incher, missed it, finished second to Watson by one stroke. Careless."
Here's what Irwin told ColoradoGolf.org in 2019 about the putt:
"Even when I look at it on the replay, it doesn't look like a stroke, but it was a stroke," he said. "… I get around to losing by a shot (the next day). Did it bother me? No. I learned a lesson. You lose an opportunity but you gain the experience. Each has its merits. I don't think I've been quite as awkwardly stupid, at least with left-handed putts, since."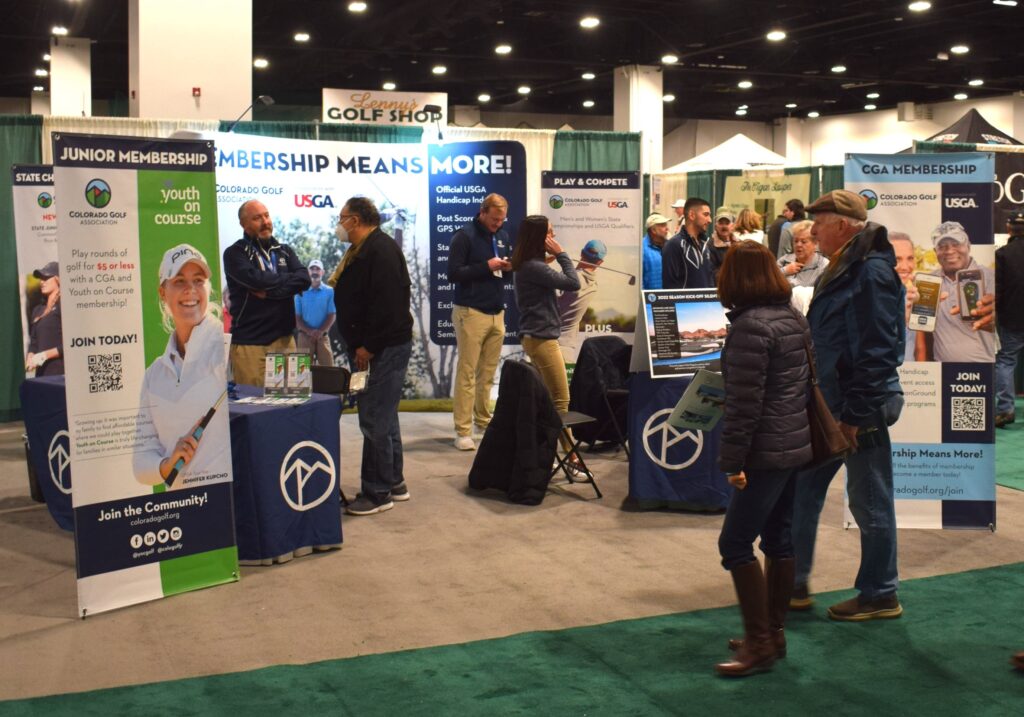 Notable: Last month's Colorado Golf Expo at the Colorado Convention Center drew 7,928 people for three days. That figure was up slightly from the previous in-person show — in 2020 as the Denver Golf Expo — but it marked the third-lowest attendance figure since at least 2008. Only 2015 (7,195) and 2020 (7,806) were lower during that period. … Colorado resident — and former CSU golfer — Martin Laird recently surpassed $20 million in career earnings on the PGA Tour. Laird earned his first official PGA Tour money in 2008 and now has four wins to his credit. … A year after placing ninth in the women's NCAA national championships, University of Denver golfer Anna Zanusso may have begun to peak again. The Italian has placed fourth and third in her last two stroke-play events. Her stroke average in those two tournaments: 70.0. … Earlier this month, despite the college golf season not being nearly over, Justin Biwer broke Jeremy Paul's University of Colorado freshman record for most tournaments under par. Biwer, who hails from San Diego, finished under par in six of his first seven tournaments of the season. … Coloradan Jack Castiglia, a senior at UNC, notched his fourth top-10 individual finish of the season (a total which includes one victory) at the GCU Invitational last week. Also earlier this month, Tyler Severin of Johnstown — and the University of Wyoming, placed a season-best eighth at the Wyoming Desert Intercollegiate, an event he won in 2020. … For those interested in playing a round at Columbine Country Club, which has hosted the 1967 PGA Championship and five LPGA Tour events, the Colorado Golf Hall of Fame Tournament will be held there on May 16. For more details, CLICK HERE.