After erratic final round, Colorado Golf Hall of Famer Jobe chalks up his 34th top-11 finish on PGA Tour Champions; Denver native Hubbard a hit with 'The Snail'
By Gary Baines – 1/23/2021
Brandt Jobe's 1-under-par 71 Saturday in the final round of the Mitsubishi Electric Championship at Hualalai in Hawaii might seem pretty ho-hum on its surface, but it was anything but.
The Colorado Golf Hall of Famer did a little of everything on the final day of the PGA Tour Champions' first event of 2021. He chalked up an impressive seven birdies, but also carded a bogey, a double bogey and a triple bogey. And though he threw in eight pars for good measure, he went nine consecutive holes (3 through 11) without making one.
At the end of the day, Jobe's 71 was good for a tie for 11th place in the 42-man field. He went 68-67-71 for a 10-under-par 206 total, which left him 11 strokes behind winner Darren Clarke.
For the record, that makes 34 top-11 finishes in 102 PGA Tour Champions career starts for Jobe. That's an average of exactly one top-11 showing for every three tournaments. The total includes two victories for the Kent Denver graduate, who lived in Colorado from 1970 to '99.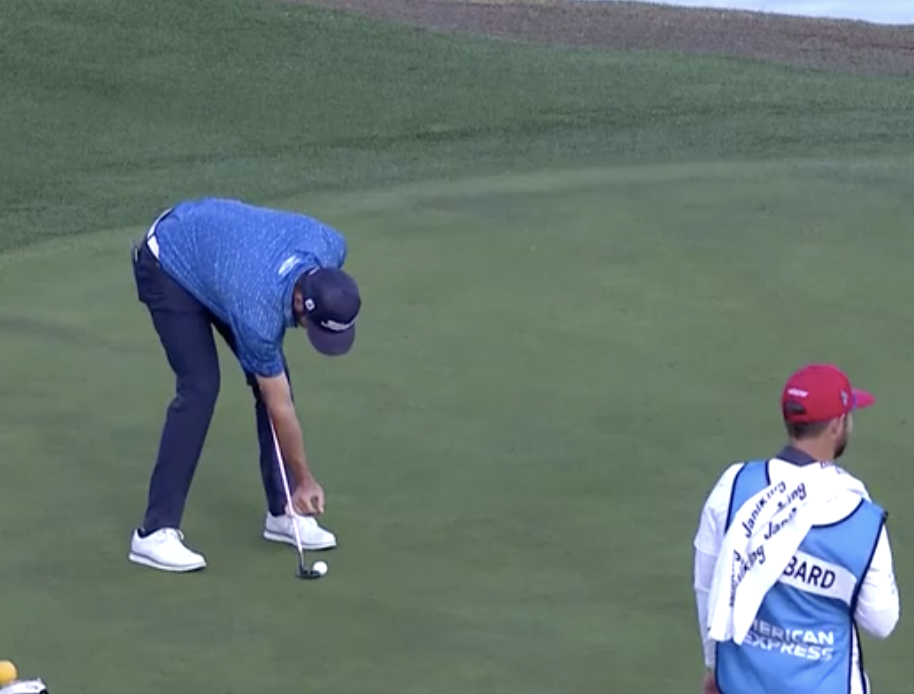 Also in tour golf for players with strong Colorado ties, Denver native Mark Hubbard missed the 36-hole at the PGA Tour's American Express tournament in La Quinta, Calif.
Though Hubbard followed up his first-round 68 with a 76, on his final hole Friday he displayed a unique putting stroke that went viral — even though it resulted in a miss.
With nothing at stake — he would miss the cut even if he drained the putt — he moved his right hand from a standard putting grip, made a circular motion with it and ended up wrapping his little finger around the shaft less than a foot above the ground. And, just for extra effect, he swayed his hips a bit before settling in and stroking the 6-foot putt.
Golf Channel's cameras caught the auction — as did a load of people on social media, judging by how many times it popped up in the hours following.
It's not the first time Hubbard has utilized the putter stroke — which he has dubbed "The Snail." (He learned it from former San Jose State teammate Jon Tringale.) But "it's got to be a special occasion," he told PGATour.com.
"Like most things, the key aspect is really the presentation. You've really got to sell it — that you're going in for a normal stroke. Really look focused and determined, and at the last second, shimmy in there. Reminiscent of a Jack Parkman from Major League 2, shimmying at home plate.
"The key aspect to 'The Snail' is to wrap that right arm over the shaft, and then get the right pinky finger looped back under. Really lock it into that right arm."
And, for those wondering, a PGA Tour rules official has confirmed that The Snail doesn't violate any of the Rules of Golf.
"I'll break it out just to mess with people," Hubbard said. "It usually makes for a pretty automatic putt inside 5 feet. I'm a little disappointed I missed that one. I don't miss too many of those with The Snail. It just broke a little bit more."
Watch Hubbard utilizing The Snail HERE.