The final numbers are in: Golf rounds played in Colorado in 2020 finished up a whopping 20 percent
By Gary Baines – 1/25/2021
Which of the following figures — percentage changes year over year — seems out of the norm?
Up 6.5 percent, up 3 percent, down 2.4 percent, down 3.1 percent, up 19.9 percent.
It doesn't take a student who receives a perfect score of 36 on his or her ACT — or 1,600 on the SAT — to figure this one out.
The percentage changes noted above represent how Colorado has fared regarding number of golf rounds played from 2016 through 2020 when compared to the previous year's figures, according to Golf Datatech's Rounds Played Report.
The full-year numbers for 2020 were just released on Monday, and if you had told someone in the Colorado golf industry 10 months ago that rounds in the state in 2020 would increase by roughly 20 percent compared to 2019, you would have been laughed out of the room.
But that's exactly what happened.
Golf Datatech reported that for the country as a whole, rounds played were up 13.9 percent in 2020 compared to the previous year. And Colorado's rounds increased even more — 19.9 percent.
Golf Datatech said that the nationwide 13.9 percent jump is the largest, year over year, since the company began collecting such data in 1998. In fact, the previous high wasn't even in the same ballpark — 5.7 percent in 2012. Broken down by the type of facility, rounds played at private courses were up 19.9 percent nationwide, while public-access courses saw a 12.4 percent increase.
And retail sales in golf was also record-setting during the same period, according to Golf Datatech. Those sales were up 10.1 percent last year, bettering the previous high annual increase of 10.0 percent in 2005.
While Covid-19 has negatively affected so many businesses, the pandemic has had the opposite effect on golf as the game is both played outside and maintaining a safe social distance from one another isn't difficult. As Dr. Owen Ellis, who helped the CGA with its Covid-19 protocols last year, said, "The definition of social distancing is 200 people on 200 acres." And it didn't hurt that entertainment options in general have been more limited during the pandemic, nudging people toward golf.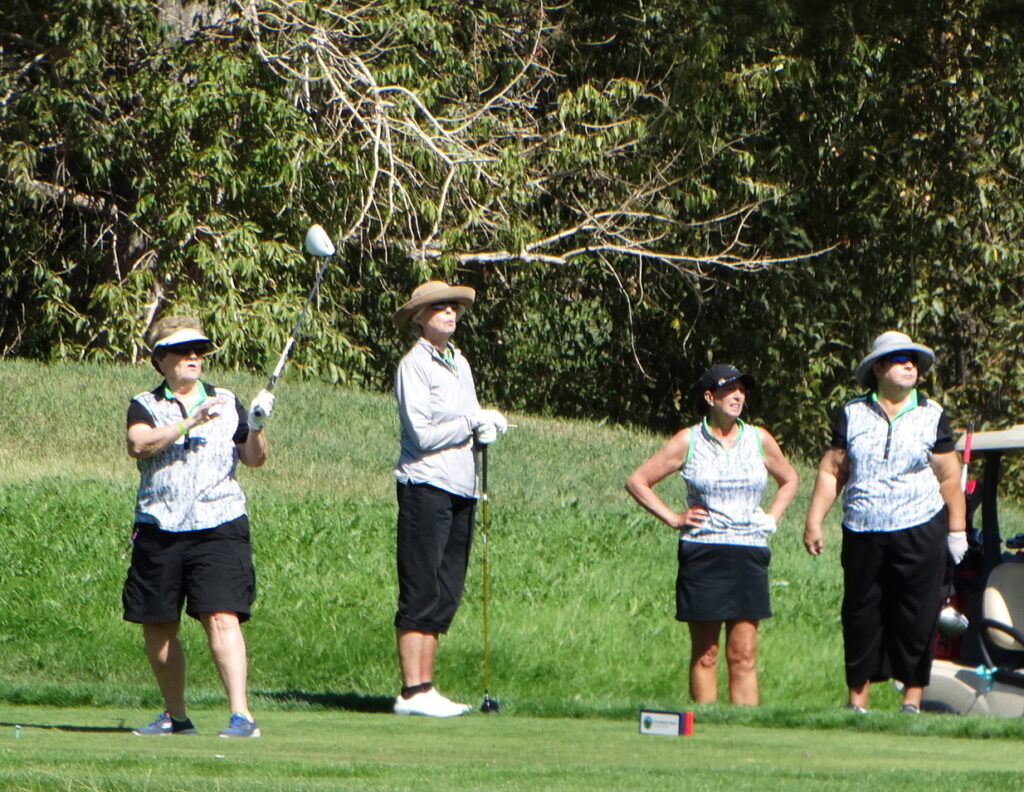 Still, the increase in play is remarkable, made even more so considering that roughly 70 public courses in Colorado were closed for a time during last spring due to Covid-19 safety concerns — anywhere from a few days to a couple of months.
But when things got rolling, tee sheets were jam-packed.
"We thought we were busy (before)," Ed Mate, executive director of the CGA, which owns and operates CommonGround Golf Course in Aurora, said in the fall. "But basically what happened is every day is Saturday. It's unbelievable."
With Golf Datatech breaking down its Rounds Played Report by state — or combination of states — Colorado's 2020 increases ranked 13th (out of 34 in all) according to the company. The ones with even higher year-over-year increases were Iowa/Missouri (24.6 percent), North Dakota/South Dakota (24.4), Oklahoma (24.3), Minnesota (23.6), Indiana (23.5), Kentucky/Tennessee (22.5), Oregon (22.2), Texas (21.4), Virginia/West Virginia (21.3), New York (20.6), Idaho/Wyoming/Montana/Utah (20.4), and Kansas/Nebraska (20.0).
"In talking with our PGA professionals, tee sheets have been sold out, (instructors) have taught more lessons than ever before, junior golf camps have been packed, and they can't keep beginner sets of clubs in stock," Colorado PGA executive director Eddie Ainsworth said via email in the fall. "Several private clubs have not allowed any outside (guest) play, partially because of the pandemic, but also because their tee sheets have been packed."
To see Golf Datatech's 2020 Rounds Played Report, CLICK HERE.