Wyndham Clark joins elite company — Hale Irwin and Steve Jones — as golfers who grew up in Colorado and have won the U.S. Open in the last half-century; his hard-fought first victory in a major comes at same age as Irwin's (29)
By Gary Baines – 6/18/2023
After finishing second — but 11 strokes behind champion Wyndham Clark — at the CGA Junior Stroke Play in 2009, Benjamin Krueger made an amusing, but telling, comment about the winner.
"We were playing for second," Krueger said at the time. "I played with (Clark) the first two rounds and that 65 he shot (on day 2) was insane, crazy. I wouldn't be surprised if he turned pro before he got out of high school."
Yes, Clark has long been ultra-talented for a long time — a crazy long hitter with a velvety short game. And on Sunday, if golf fans didn't know that before, they learned it as the Colorado native overcame a leaderboard full of big names to win the U.S. Open at Los Angeles Country Club.
Sunday's victory comes a month and a half shy of a decade after Clark's mom, Lise, passed away at age 55 after battling breast cancer.
"You know, I felt like my mom was watching over me today," Clark said at the trophy ceremony. "I miss you, mom." Later he added, "All I really wish is that my mom could be here, and I could just hug her, and we could celebrate together. But I know she's proud of me."
For the fifth time in the last 50 years, a player who grew up in Colorado captured the U.S. Open title. Former University of Colorado golfers Hale Irwin, from Boulder, did it in 1974, '79 and '90, and Steve Jones, from Yuma, in 1996. Orville Moody, who was stationed at Fitzsimons Army base during his military days, won the U.S. Open in 1969.
Coincidentally, like Clark, Irwin won his first U.S. Open at age 29.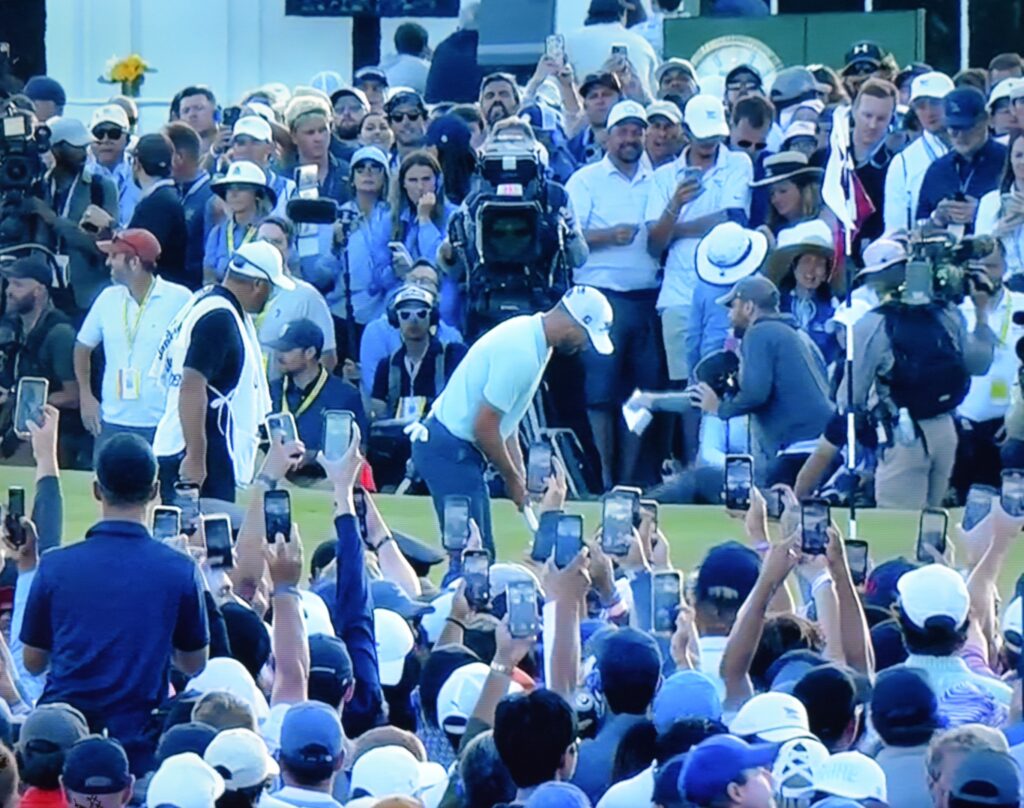 It was a frenzied scene as Clark putted on the final hole on Sunday at Los Angeles Country Club.



All in all, it's not bad for a guy (Clark) who before this week hadn't finished better than 75th in a major championship.
"I feel like I've worked so hard and I've dreamed about this moment for so long," he said. "There's been so many times I've visualized being here in front of you guys and winning this championship. I just feel like it was my time."
Clark, who came into the final round tied for the lead, led for the great majority of Sunday, but needed to fend off one of the best players in the game — Rory McIlroy — down the stretch. After a birdie on the tough par-5 14th — while McIlroy made bogey — put Clark up by three, bogeys on 15 and 16 (with missed putts of 8 and 7 feet, respectively) dropped the margin to one. But gutty pars on 17 (an up and down) and 18 (via a two-putt from 60 feet with the green surrounded by tens of thousands of fans) gave the Colorado native the title over the Northern Irishman.
Clark went 64-67-69-70 for a 10-under-par 270 total and a one-stroke win over McIlroy, who also closed with a 70. Scottie Scheffler, the top-ranked golfer in the world, placed third at 273.
As the final putt on 18 fell, the emotion overwhelmed Clark as he hugged his caddie (John Ellis, who's competed in two U.S. Opens himself) and family, fellow players and so many well-wishers. Among family on hand were his brother and his sister.
"Dreams do come true," noted NBC analyst Paul Azinger.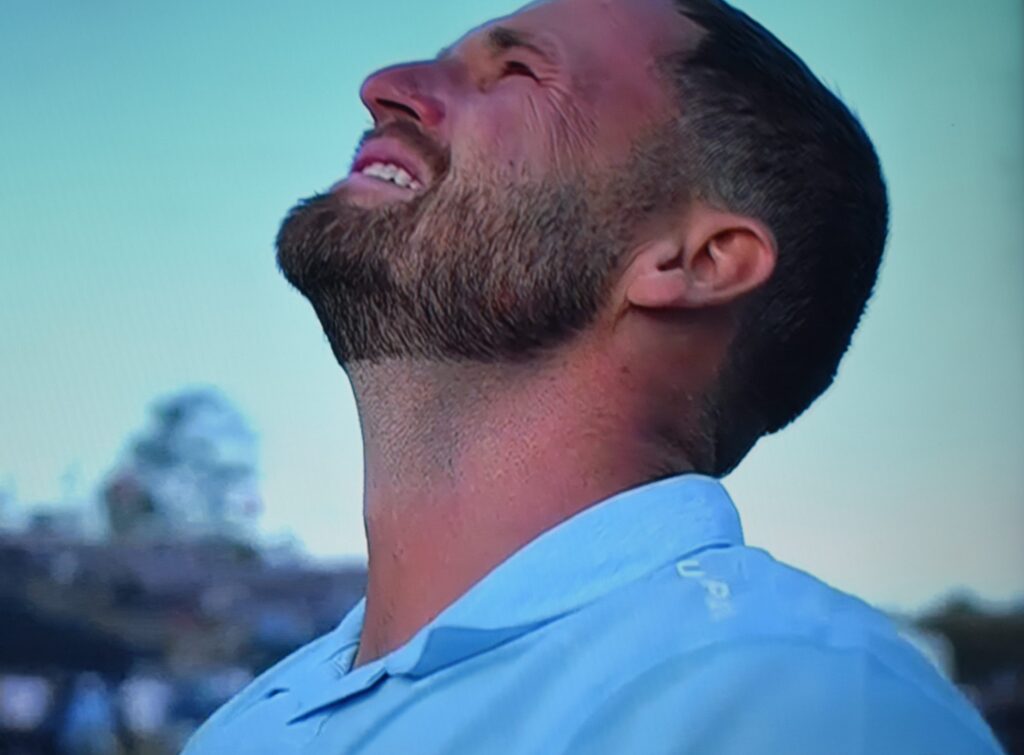 Sunday's win was certainly an emotional one for Clark.



"You know, U.S. Opens are tough," Clark said. "… It's tough on the back nine trying to win the tournament. I felt at ease. I kept saying, 'I can do this, I can do this.' That shot on 14 (the second one to set up a two-putt birdie on the par-5) was kind of the shot of the week for me. Then grind it on the way in."
A month after his first PGA Tour victory — at the Wells Fargo Championship — Clark joins Jon Rahm (four victories) and Scheffler (two) as multiple winners on the PGA Tour in 2023. The Wells Fargo victory marked the first on the PGA Tour by a Colorado-born golfer since Denver native Jonathan Kaye prevailed at the Buick Classic in June 2003.
"You know, this is now my second win on the PGA Tour, and the first one was surreal and this one is surreal," Clark said. "It hasn't quite hit me yet. Walking up 18 was pretty emotional, and then finishing. It's been a whirlwind of the last five, six weeks. Just so blessed and humbled to be here."
It's certainly been quite a run for Colorado-born players over the last 15 months. Jennifer Kupcho won a women's major last year and her first three LPGA Tour titles. Then Clark broke through last month on the PGA Tour and captured a men's major on Sunday.
Clark lives in Scottsdale, Ariz., now, but was born and raised in Colorado, playing out of Cherry Hills Country Club back in the day. Among his notable victories in the Centennial State are the CGA Amateur at age 16 at Boulder Country Club in 2010, the Pac-12 Conference title in 2017, also at BCC, and two state high school championships while attending Valor Christian. He also qualified in the state for five U.S. Amateurs.
Clark's parents have some connection to the L.A. area, which made this week all the more special.
"It's been a pretty amazing week because my mom lived in L.A. for a few years and I've had some people come up to me and show pictures of my mom when they knew her back in her 20s and early 30s when she was living here," Clark said. "That just happened this week, so it was kind of a special vibe all week being here in L.A. My parents got married at Riviera Country Club. I have some roots a little bit in this area."
CLARK'S COLORADO ACCOMPLISHMENTS
To see the many accomplishments Clark has had in Colorado over the years, CLICK HERE.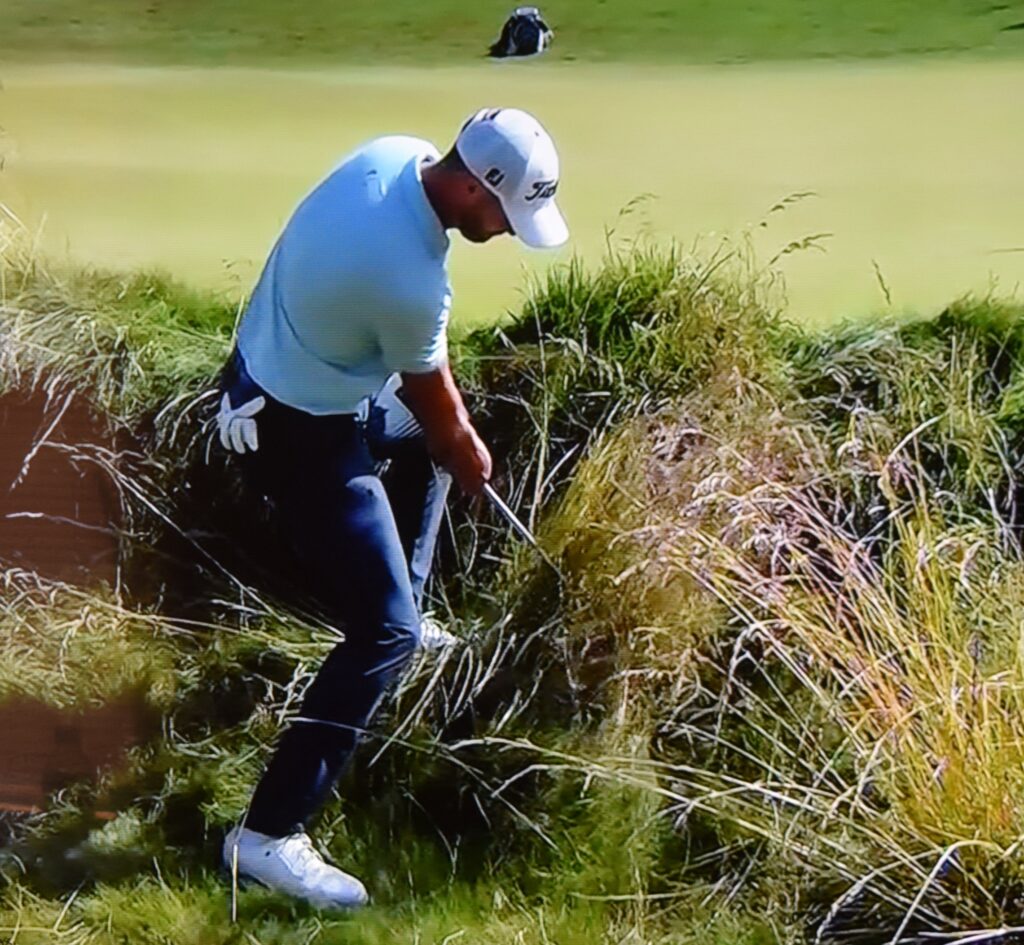 The going certainly wasn't always easy on Sunday, including on the eighth hole, where Clark needy a nifty up and down to save bogey.


This week, on a leaderboard littered with big names — McIlroy, Scheffler, Cam Smith, Rickie Fowler and Dustin Johnson, among others — it was Clark who recorded the victory. Not unlike the Wells Fargo, where he emerged with a four-stroke winning margin. And like the Wells Fargo, he earned a whopping $3.6 million on Sunday.
Coincidentally, McIlroy's first two wins on the PGA Tour also came at the Wells Fargo and the U.S. Open.
With Sunday's victory, Clark is exempt for the next 10 U.S. Opens and the next five Masters, PGA Championships and British Opens. He'll have PGA Tour status for at least the next five years.
In addition, with the U.S. Open win, Clark jumped from 32nd to a career-best 13th in the world golf rankings and moved into second place in the U.S. Ryder Cup standings for the 2023 competition in Rome.
(Updated June 20) "I feel like I'm one of the best players in the world," Clark said in the wake of Sunday's victory.
After earning his first major championship title, Clark did the media rounds in the Northeast, including appearing on national networks.
"It's really fun to represent Denver," he said on the Fox News Channel Tuesday. "It's been an awesome several days for Denver fans." The Denver Nuggets won an NBA title for the first time in franchise history last week.
For all the scores from the U.S. Open, CLICK HERE.
Elsewhere for players with strong local ties at big tour events on Sunday:
— Jennifer Kupcho Makes Ace En Route to 2nd Straight Top-10: As the weather is heating up, so, apparently, is Jennifer Kupcho.
The Colorado native, a three-time winner on the LPGA Tour last year, didn't post a top-15 finish in the first five months of 2023. But she placed runner-up in a playoff — to sensation Rose Zhang — two weeks ago. Then on Sunday, as defending champion in the Meijer LPGA Classic, she tied for sixth in Belmont, Mich.
But Kupcho certainly made a run at the title. On the 125-yard fifth hole, she recorded a hole-in-one with a pitching wedge and played the five-hole stretch from No. 3 through No. 7 in 5 under par. In fact, she held the outright lead after nine holes. But she cooled off on the back nine — going 2-over 38 — and closed with her third straight 69 and ended up at 15 under par, six strokes behind her college rival Leona Maguire, who posted a 64 on Sunday.
Sunday's ace was the second of Kupcho's LPGA career, the first coming at the 2021 U.S. Women's Open.
Kupcho earned $78,181 after notching the 16th top 10 of her LPGA career.
For all the scores from the Meijer LPGA Classic, CLICK HERE.
— Chris Korte Runner-Up in PGA Tour Canada Opener: Chris Korte, the former University of Denver golfer who grew up in Colorado, started out the PGA Tour Canada season on a high note,
The former CGA Amateur and CGA Match Play champ open and closed with 64s to finish tied for second on Sunday at the Royal Beach Victoria Open in Victoria, B.C. He ended up at 13 under par, five strokes behind winner Etienne Papineau.
For all the scores from the Victoria Open, CLICK HERE.

About the Writer: Gary Baines has covered golf in Colorado continuously since 1983. He was a sports writer at the Daily Camera newspaper in Boulder, then the sports editor there, and has written regularly for ColoradoGolf.org since 2009. He was inducted into the Colorado Golf Hall of Fame in 2022. He owns and operates ColoradoGolfJournal.com