Ute Creek earns bragging rights by winning CGA Team Interclub title with dominant victory over Riverdale in finals
By Gary Baines – 10/24/2020
Over the years, winners of the CGA Team Interclub Championship have come from Rifle, Parachute, Larkspur, Colorado Springs, Thornton, Lone Tree, Westminster and Aurora.
In other words, champs have emerged from big cities to very small towns, covering a large swath of Colorado.
And on Saturday, a little further diversity was added to the list as Longmont-based Ute Creek Golf Course prevailed for the title in the season-long competition, completing the 11th year of the Team Interclub.
In a matchup of two first-time Interclub finalists, Ute Creek won seven of the eight singles matches at Walnut Creek Golf Preserve to defeat Riverdale Men's Club 18-6.
So does this give the Ute Creek men's club some bragging rights for the next year?
"I sure hope so," said assistant captain Mark Berdovich, who was at the helm on Saturday as captain Frank Rich was out of town. "We're certainly going to leverage it in the city of Longmont, I can promise you that. We're going to remind our friends at Sunset and Twin Peaks that we are the champions. I promise you that that will happen."
Added fellow Ute Creek contestant David Soule: "I think (the Interclub title) plays more in Longmont. Now Ute Creek men's club has set the bar, and it's up to Twin Peaks and Sunset to meet us at that apex."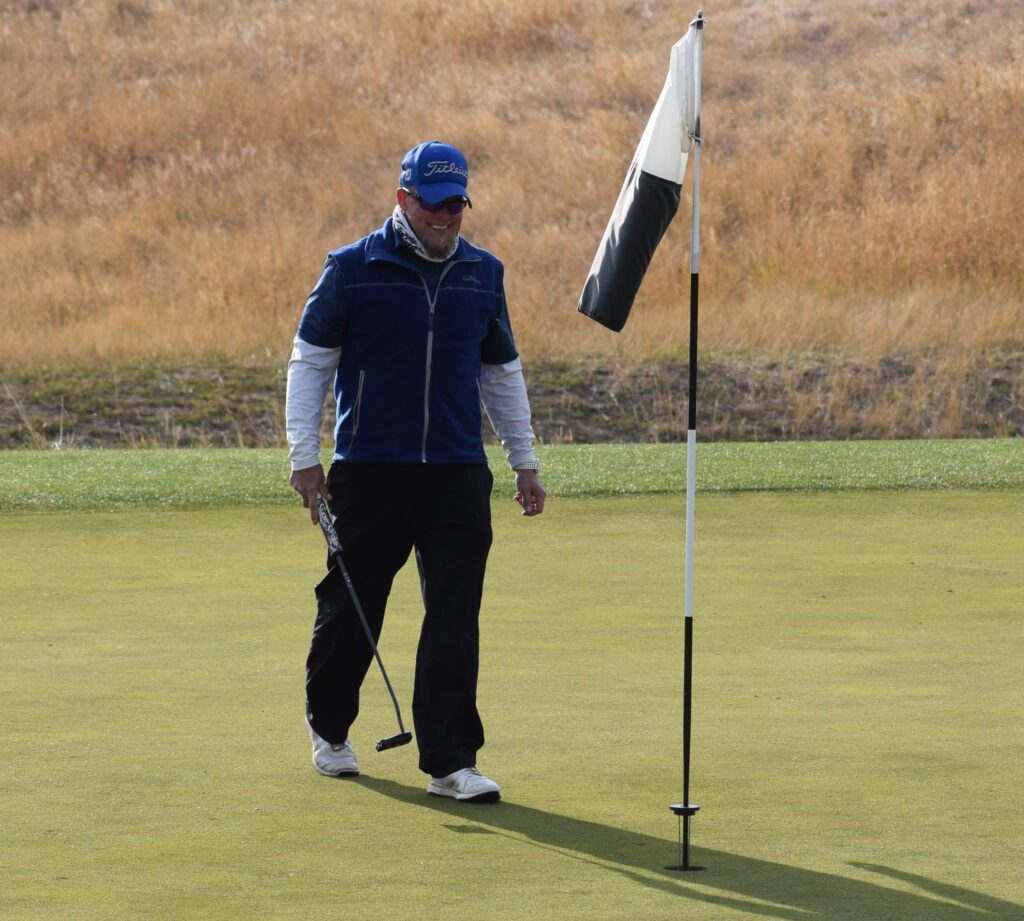 Ironically, while Ute Creek won five of its six matches through the course of the 2020 season, its lone loss was to crosstown course Sunset in the season opener, 17-7. Sunset was ousted in the Team Interclub semifinals by Riverdale, which prevailed through a tiebreaker after the teams were knotted 12-12 in regulation.
The CGA Team Interclub is unique among CGA championships. Every other championship on the schedule is contested over the course of one to five days. The Team Interclub, on the other hand, typically lasts about five months, with a regular-season round-robin of geographically-linked groups of teams starting things off, followed by an eight-team single-elimination playoff held in late summer and early fall.
Both in the regular season and the playoffs, teams of eight golfers each — of widely varying abilities — square off, with net singles and net four-ball matches held concurrently. Each individual match is worth two points — two for a win and one for a tie. Rosters can vary throughout the season.
Teams are comprised of four "A" players with low handicap indexes of 10.5 and under and four "B" players with low handicaps between 9.5 and 20.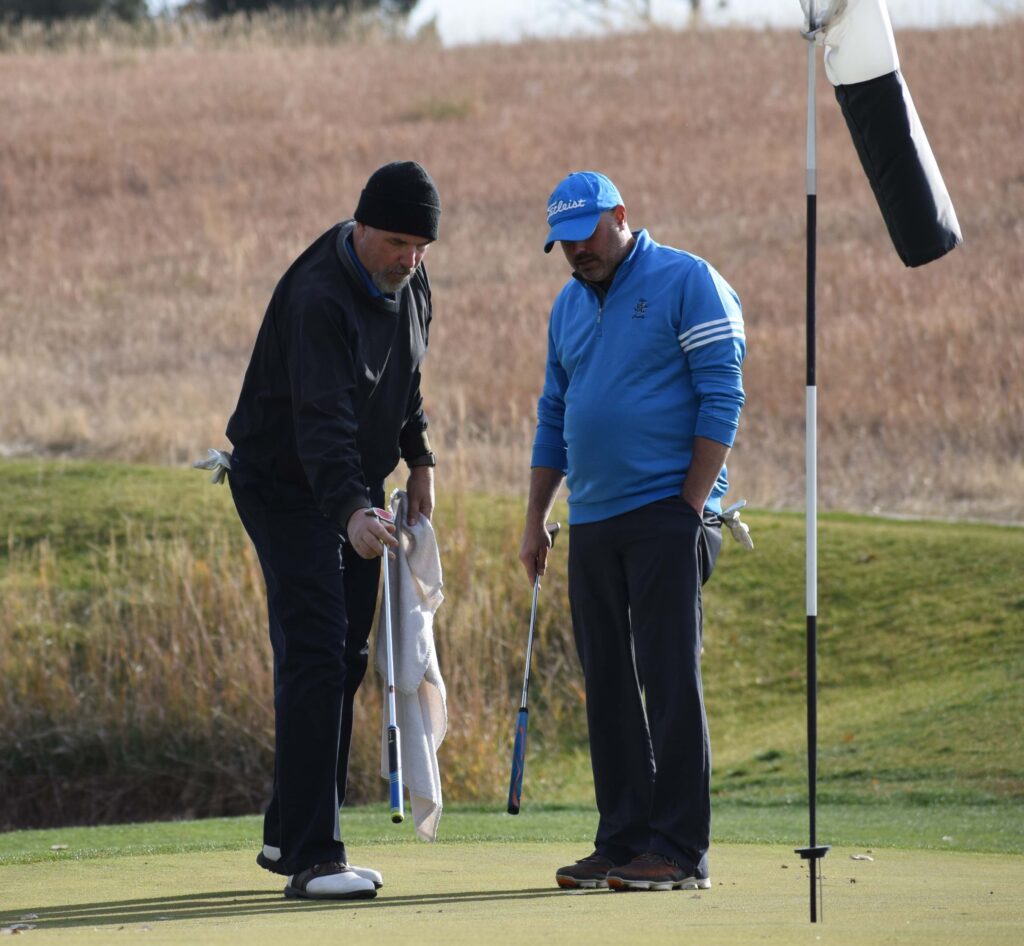 In Saturday's finals, Ute Creek and Riverdale split the four four-ball matches, but the Longmont course prevailed in all but one of the eight singles matchups.
Individuals who won both their singles and four-ball matches on Saturday were Ute Creek's Jeff Coleman, Jason Caquelin, Soule and Matt LeCert, along with Riverdale's Bradd Kothe.
In the case of Soule, he won a CGA championship about two months after his son, former University of Denver golfer Charlie Soule, claimed the CGA Four-Ball title with partner Charlie Sahlman.
"Both Charlie and I are athletic and are competitors," David Soule said. "It's very nice that I can say we both had a successful season. It's funny because Charlie has helped me with my swing, and I hit the ball pretty well today.
"This (event) was a lot of fun. There's a lot of camaraderie, even though you're competing. And I think match play promotes that."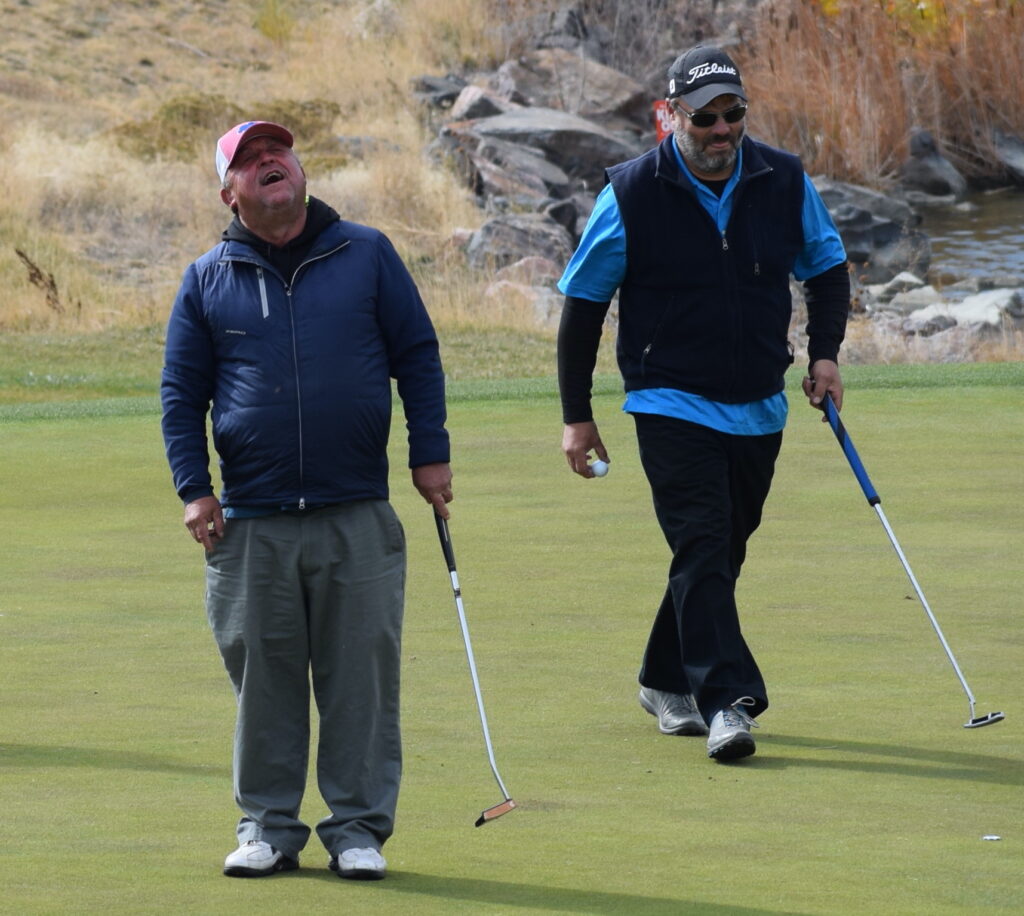 Riverdale finished its season with a 4-2 record.
"We were the No. 7 seed coming in (to the playoffs), so we've been playing on house money the whole thing pretty much," Riverdale captain LeRoy Mekelburg said. "To get where we got was fun.
"The pod we were in (for the regular-season round-robin), we pretty much beat up on each other so I didn't even think we'd make the playoffs, to be honest with you, when we finished second in the pod. But this is a fun event and we enjoyed playing in it."
As for Ute Creek, Berdovich gave plenty of credit for the team's season-long success to Rich, the UC captain.
"I've got to give props to Frank Rich," Berdovich said. "He assembled all the teams through the course of the year. We wouldn't be here without his decision-making. He figures out how to put this clown show together in the right combination."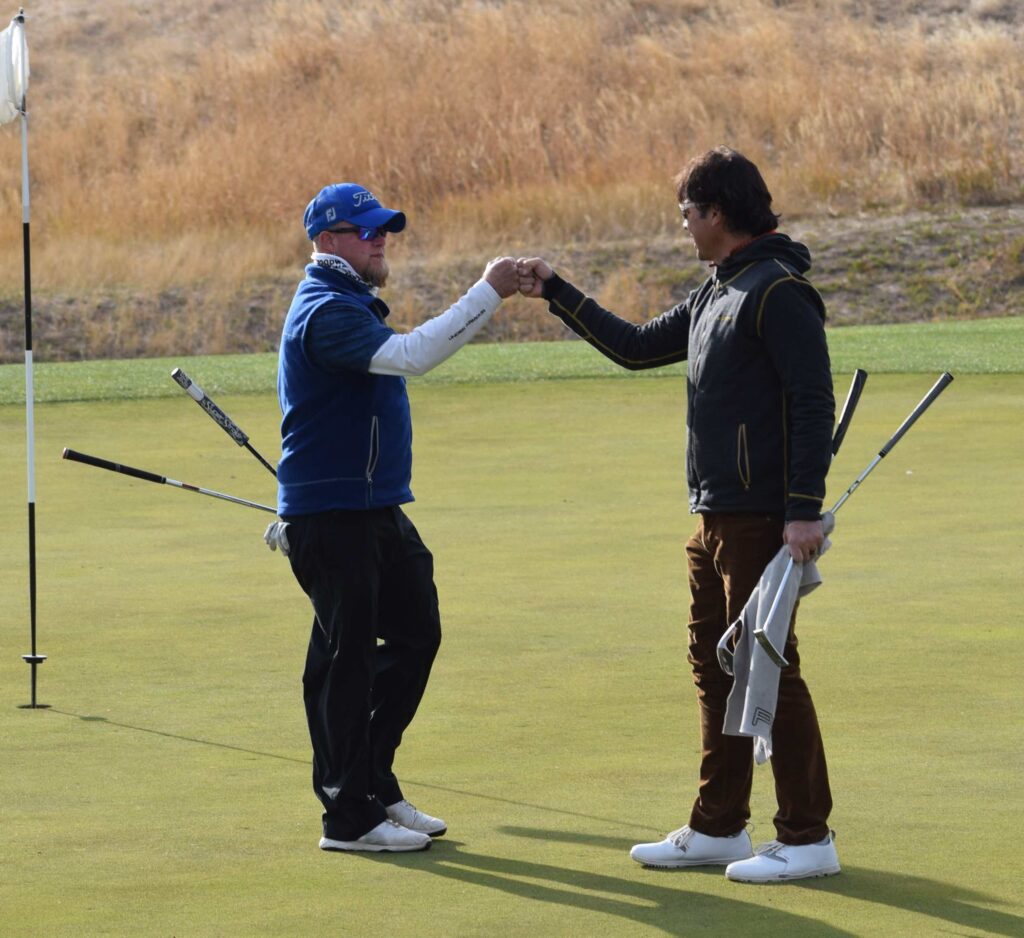 Berdovich, by the way, was 3 down with four holes to play in his singles match on Saturday before winning the last four holes for a 1-up victory.
"This (event) was great for all of us," he said. "There's maybe 14-15 guys (who compete in the Interclub over the course of a season for Ute Creek) out of a relatively small club that just came together and made it happen."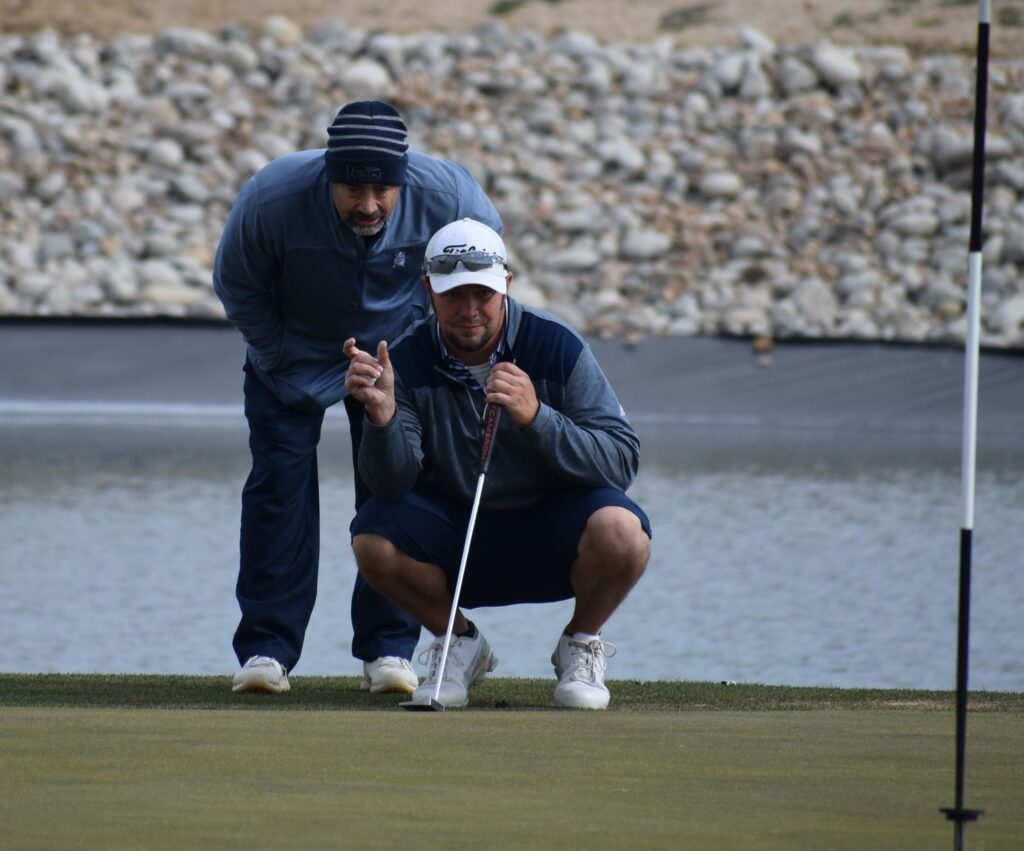 As part of the Team Interclub, the CGA will donate $500 to each of the junior golf programs at the clubs which qualified for the finals.

This year's original CGA Team Interclub field featured 19 teams. The record number of team entrants for the event was 64 in 2013.
The Team Interclub finals concludes the 2020 CGA championship season.
For more information on the CGA Team Interclub, CLICK HERE.

CGA TEAM INTERCLUB FINALS RESULTS
OVERALL FINAL SCORE: Ute Creek 18, RIVERDALE 6
Four-Ball (Ute Creek 4, Riverdale 4)
Steve Hackenberg/Bradd Kothe (R) def. Michael Feldkamp/Robert Goodwin (UC), 1 up
Jeff Coleman/Jason Caquelin (UC) def. LeRoy Mekelburg/Bryon Matsuno (R), 7 and 6
Glen Gude/Stephan Kelderer (R) def. Rick Schwab/Mark Berdovich (UC), 5 and 4
David Soule/Matt LeCerf (UC) def. Brian Carr/Stan Cullick (R), 5 and 3
Singles (Ute Creek 14, Riverdale 2)
Michael Feldcamp (UC) def. Steve Hackenberg (R), 3 and 2
Bradd Kothe (R) def. Robert Goodwin (UC), 5 and 4
Jeff Coleman (UC) def. LeRoy Mekelburg(R), 3 and 2
Jason Caquelin (UC) def. Bryon Matsuno (R), 5 and 4
Rick Schwab (UC) def. Glen Gude (R), 1 up
Mark Berdovich (UC) def. Stephan Kelderer (R), 1 up
David Soule (UC) def. Brian Carr (R), 3 and 1
Matt LeCerf (UC) def. Stan Cullick (R), 4 and 3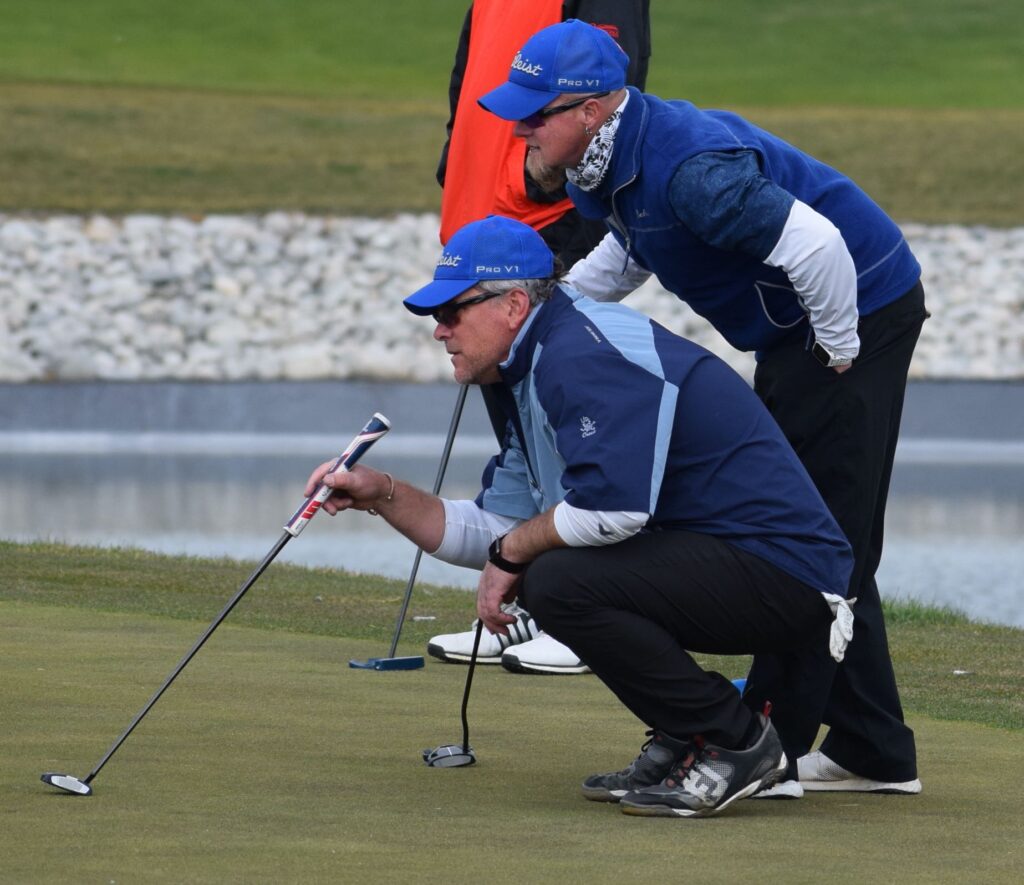 CGA TEAM INTERCLUB FINALS HISTORY
2020: Ute Creek def. Riverdale GC, 18-6
2019: Rifle Creek def. Battlement Mesa GC, 17-7
2018: The Broadmoor GC def. Rifle Creek GC 13-11
2017: Saddle Rock GC/Murphy Creek GC def. Glenwood Springs Golf Club 22-14
2016: Battlement Mesa GC def. The Broadmoor GC, 26-10
2015: Todd Creek GC def. The Broadmoor GC, 23-13
2014: The Broadmoor GC def. Rifle Creek GC, 23-13
2013: GC at Bear Dance def. Todd Creek GC 20-16
2012: Lone Tree GC def. Rifle Creek GC, 28-8
2011: Lone Tree GC def. Battlement Mesa GC 24-12
2010: The Ranch CC def. Indian Tree GC, 22-14

2020 CGA TEAM INTERCLUB SINGLE-ELIMINATION PLAYOFFS
Quarterfinals
Ute Creek GC def. Meadow Hills GC, 12-10
Saddle Rock/Murphy Creek def. Broadlands GC, 17-7
Riverdale GC def. River Valley Ranch GC, 15-9
Sunset GC def. Homestead GC, 19-5
Semifinals
Riverdale GC def. Sunset GC 12-12 (Riverdale won four-ball points tiebreaker 5-3)
Ute Creek GC def. Saddle Rock/Murphy Creek, 19-5
Final at Walnut Creek Golf Preserve
Ute Creek def. Riverdale GC, 18-6

2020 SEASON FOR CGA TEAM INTERCLUB FINALISTS
Ute Creek Golf Course (5-1)
Regular Season: Lost to Sunset GC, 17-7
Regular Season: Defeated Littleton Golf & Tennis, 20-4
Regular Season: Won by forfeit
Quarterfinals: Defeated Meadow Hills GC, 12-10
Semifinals: Defeated Saddle Rock/Murphy Creek, 19-5
Finals: Defeated Riverdale GC, 18-6

Riverdale Golf Courses (4-2)
Regular Season: Lost to Hyland Hills GC, 14-10
Regular Season: Defeated Broadlands GC, 14-10
Regular Season: Defeated Indian Peaks GC, 14-10
Quarterfinals: Defeated River Valley Ranch GC, 15-9
Semifinals: Defeated Sunset GC, 12-12 (Riverdale won four-ball points tiebreaker 5-3)
Finals: Lost to Ute Creek GC, 18-6