Kupcho transitioning on the fly to life as an LPGA Tour professional
By Gary Baines – 06/29/2019
Jennifer Kupcho is a self-proclaimed "homebody" and isn't an extrovert by nature.
So you look at what's happened to the 22-year-old Westminster resident over the last three months, and you know that it's been a transition with a capital "T".
After all, while Kupcho was the No. 1-ranked female golfer in the world and had won the 2018 NCAA Division I individual title, nothing could have truly prepared her for what's happened in the spring:
— Winning the inaugural Augusta National Women's Amateur in front of throngs of fans both on TV and at Augusta National Golf Club the week before the Masters.
— Subsequently going on a whirlwind media tour which included appearances on the Today Show and The Tonight Show Starring Jimmy Fallon.
— After leading her Wake Forest women's team to its best-ever showing at the NCAA nationals — second place — Kupcho turned pro with huge anticipation and significant opportunities given her ANWA victory.
— And, because she had deferred accepting LPGA Tour status because she was determined to play her entire senior season at Wake Forest and graduate, she has half a season — instead of a full one — to earn enough money to retain her LPGA card — which is no small matter.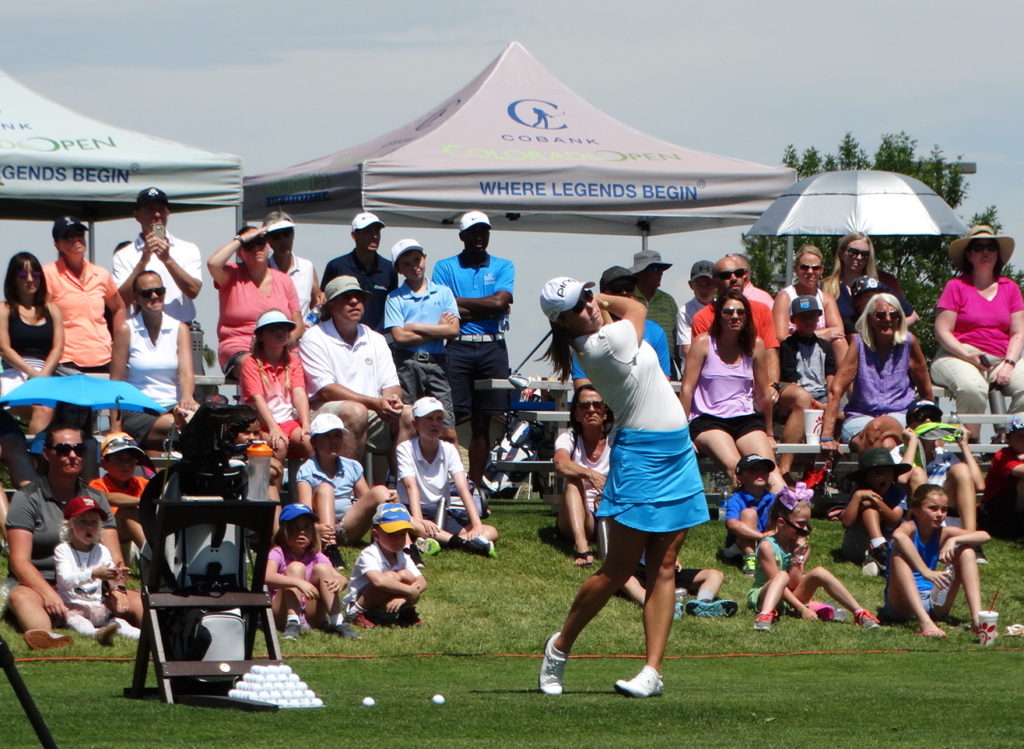 "It's kind of crazy to see it all happen," Kupcho said during a chat with ColoradoGolf.org on Saturday, when she conducted a kids exhibition at Green Valley Ranch Golf Club, presented by CoBank and The First Tee of GVR. "It's definitely really busy and kind of stressful at some points. But it's been a lot of fun and it's great that people are looking up to me and want to be where I was. It's hard to get used to, but it's definitely cool."
That was certainly the case on Saturday as 150-200 people — most of them kids — attended the exhibition at GVR and got to ask questions and receive autographs from one of the top female golfers ever to grow up in Colorado.
This week was the first time Kupcho has really gotten to take significant breath and to spend time in Colorado since about a month ago, when she returned to Westminster for four days following NCAA nationals to do laundry, pack up and prepare for her first road trip as a pro.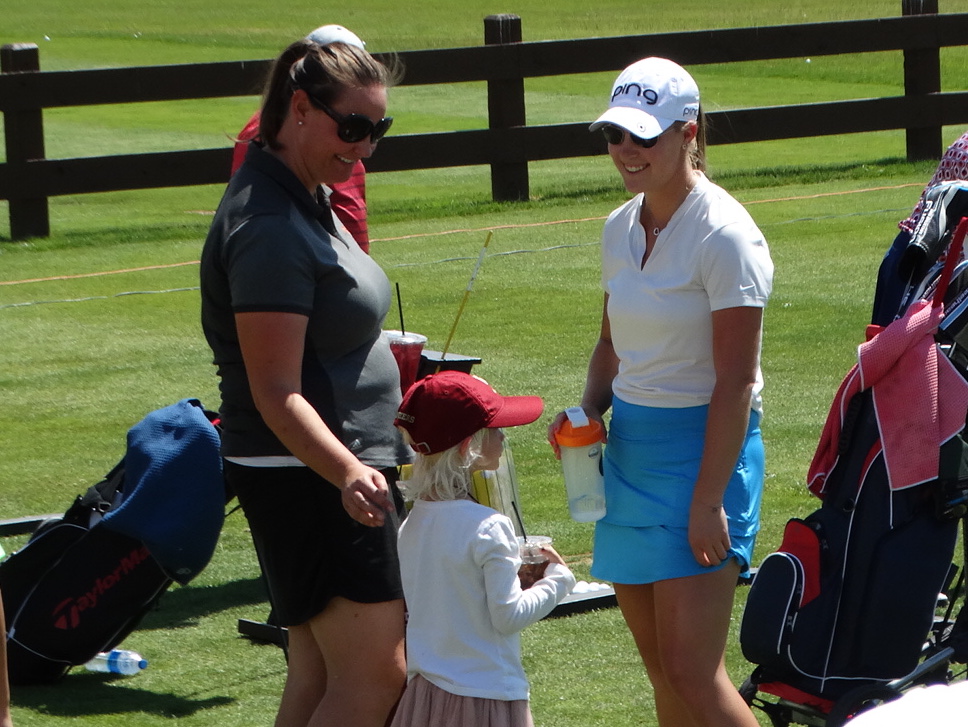 Since then, Kupcho played in four straight LPGA Tour events, including two majors. She placed 62nd, 43rd and 23rd — the latter after being in second place early in the final round — then struggled mightily (84-75) in missing the cut in last week's KPMG Women's PGA Championship.
"It was definitely busy" in the last month, she said. "Really the biggest adjustment was playing so much. You play and you practice a lot in college, but you're out there playing probably six times a week (on the LPGA Tour) with practice rounds and pro-ams and the tournament itself. That's an adjustment, and all the travel. I'm definitely a homebody, so it's a little hard to be on the road (that much). I'm sure I'll get used to it, but at least right now (it's difficult)."
After missing the cut last week, Kupcho didn't touch a club for three straight days, which was a welcome respite.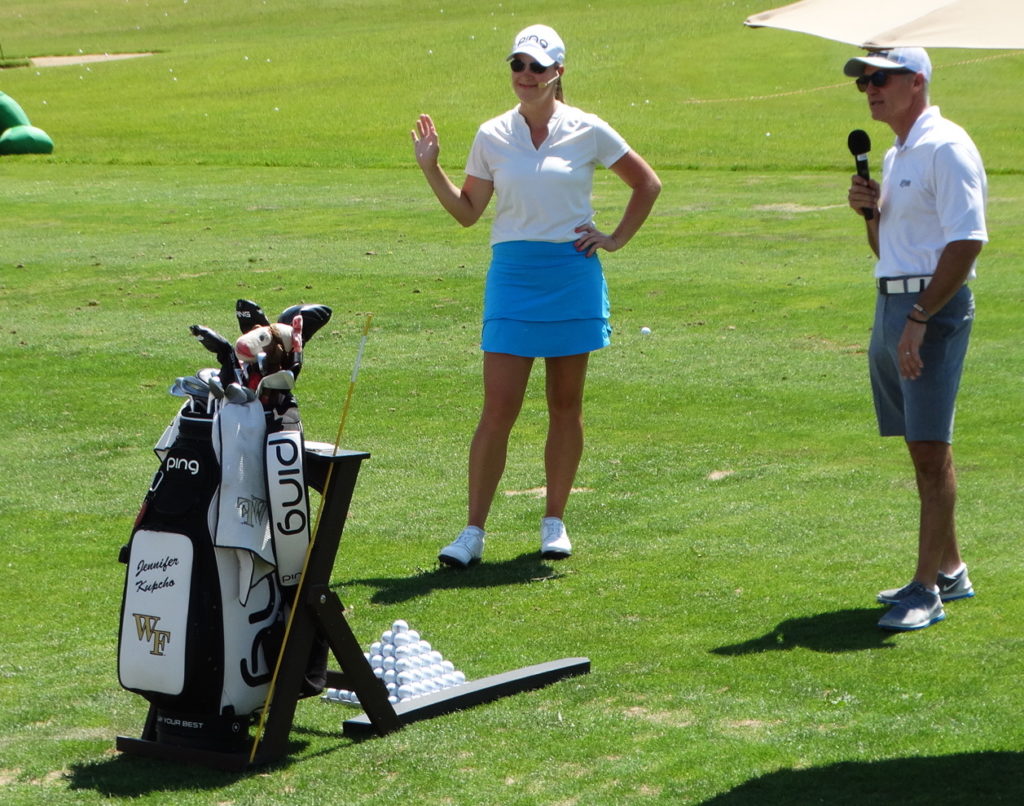 "Definitely taking those three days off and literally not even looking at a golf club, it helped a lot," said Kupcho, though since then she's been back at it, including working with her longtime swing coach, Ed Oldham. And the sessions this week have been exasperating at times as she noted during Saturday's exhibition that at one point she asked Oldham, "Coach, how do you hold a club because I don't know what I'm doing?" Though things got better from there, she admits her swing hasn't been ideal since she won at Augusta in early April.
Asked if last week's struggles were due to fatigue, Kupcho said, "I think it may have been a little bit of fatigue. But honestly since Augusta happened, my swing hasn't been where it needed to be. With the amount of stress and fatigue, it all just went downhill at one point.
"Where my game is and my weaknesses, they definitely come out when you turn pro and are playing every week."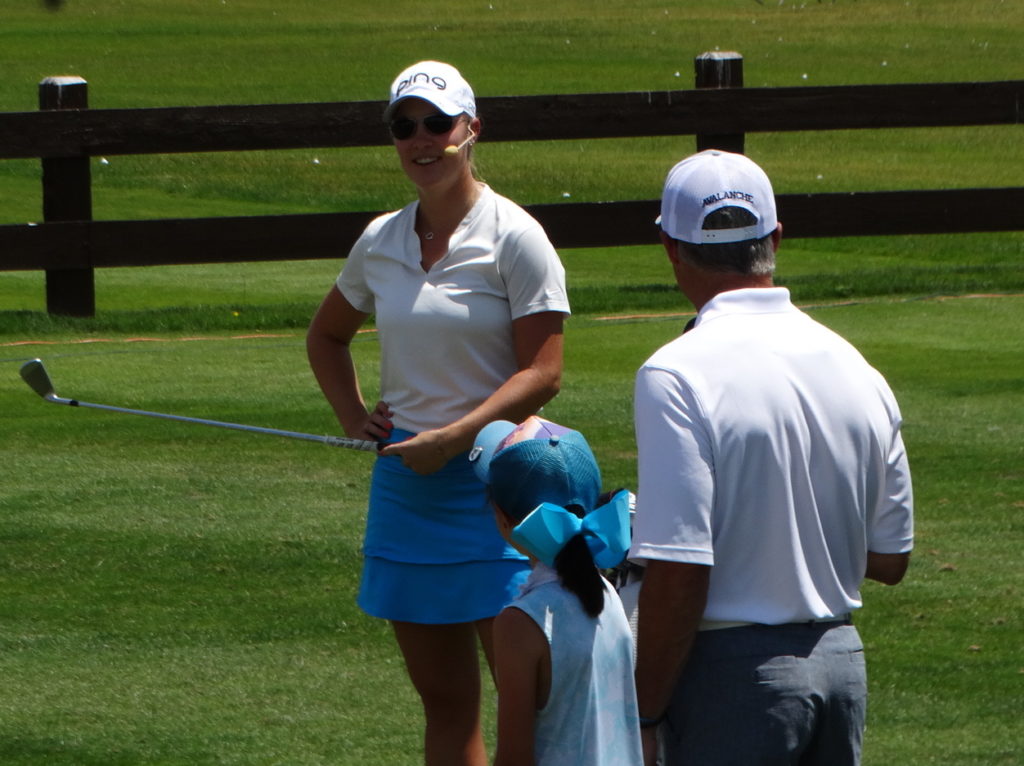 After four events, Kupcho came into this week 115th on the 2019 LPGA Tour money list. Ideally, in order to have a high priority going into next season on the LPGA Tour, she'd finish in the top 80 on that money list at season's end. Those in the 81-100 and 101-125 ranges are significantly down the priority list.
That's why the rookie pro has a busy schedule in front of her, starting with a trip on Sunday to Oneida, Wis., site of next week's LPGA Tour stop.
"I plan to  play every event I can get into," Kupcho said.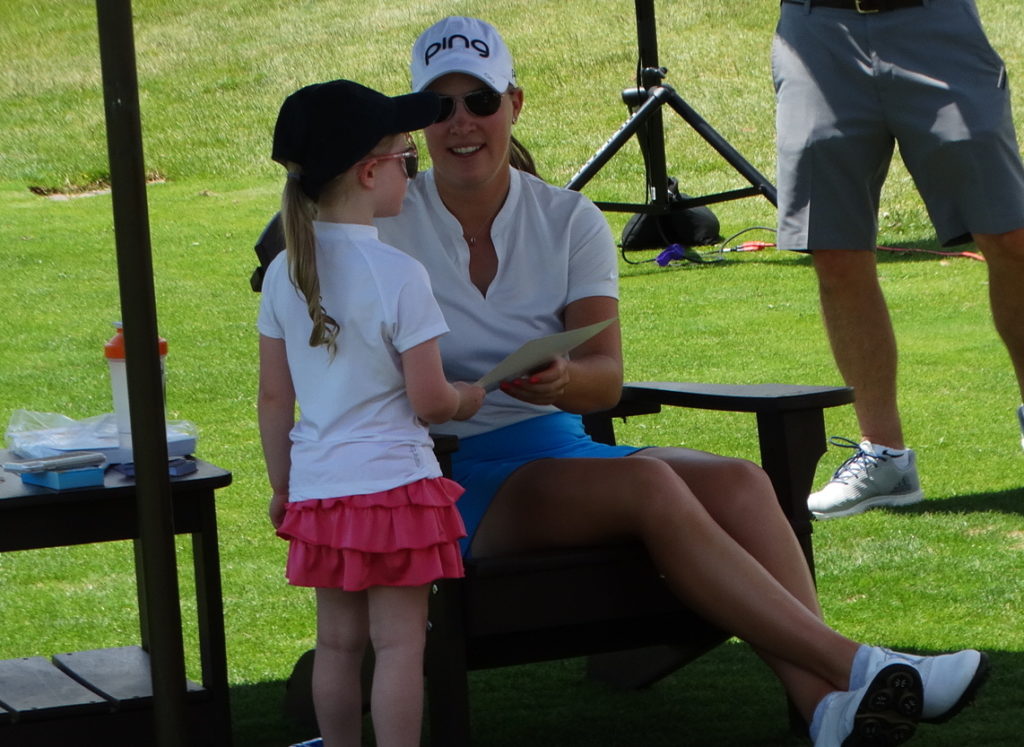 Indeed, keeping her LPGA Tour card is priority No. 1 at this point. While she's signed professional contracts with Ping and Titleist and has talked with some prospective agents, she hasn't settled on one yet.
"Right now it's important for me to get my card back so I'm just focusing on playing, and the other stuff is on the back burner at this point," she said.
Also at this point, Kupcho's dad Mike and mom Janet are traveling with her on the LPGA Tour, and Mike is also serving as her caddie.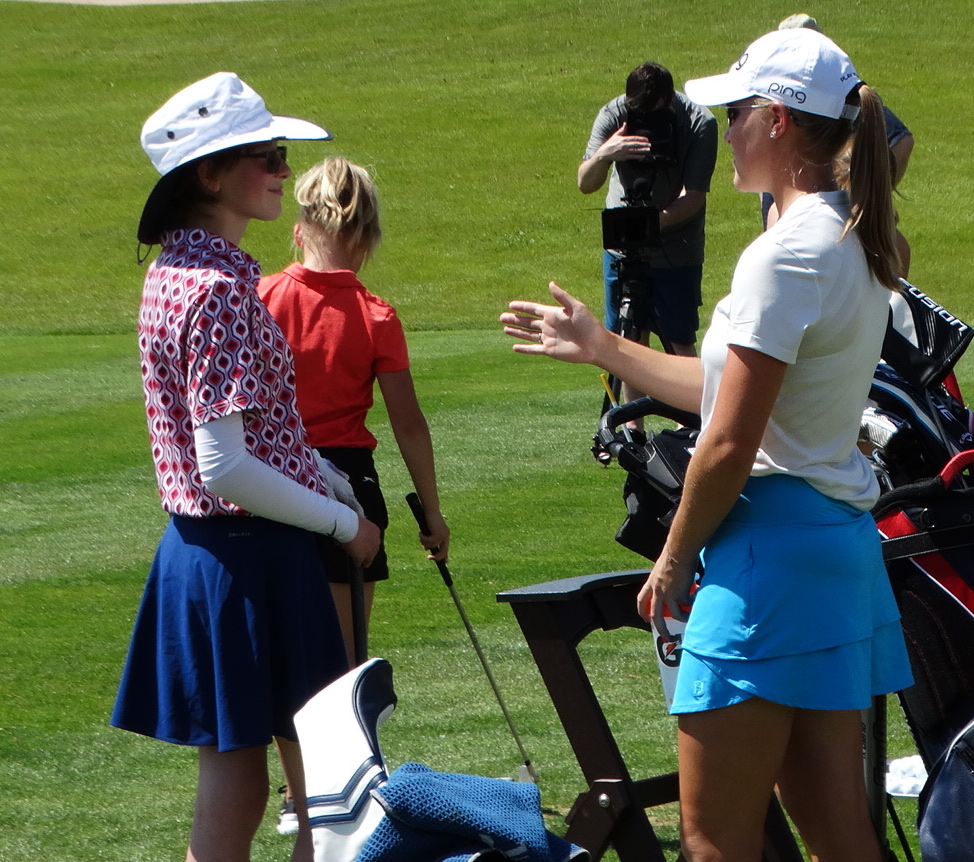 "He said he's done after this year," Kupcho said. "I know it's ending then, but it's kind of just tournament by tournament and see how it works. He knows my game better than anyone else. Obviously just like any other kid it's really hard after going to college and being on your own to have your parents with you 24/7. That's definitely tough for both sides, but it's been great to have him out there with me on the bag."
And so the adventure continues for Jennifer Kupcho.