12-year-old Chin wins 14-18 girls tourney; Naqica repeats as 11-13 boys champ; Ogi (14-18 boys) and Kasanicky (11-13 girls) also earn titles
By Gary Baines – 08/11/2019
Four more champions were crowned on Sunday as the Junior Golf Alliance of Colorado's Junior Series Championships wrapped up at Boomerang Links Golf Course in Greeley.
Among the winners on Sunday were Caitlyn Chin (pictured above) of Greenwood Village, who prevailed in the girls division of the 14-18 Junior Series Championship despite being only 12 years old, and Matai Naqica of Centennial, who captured the title for the second straight year in the boys division of the 11-13 JSC.
Also earning championships on Sunday were Yusuke Ogi of Arvada (14-18 boys) and Alena Kasanicky of Longmont (11-13 girls).
Chin, twice a Drive Chip & Putt National Finalist, shot an even-par 72 on Sunday to record a two-day total of 3-over-par 147, good for an 11-stroke victory. Chin made two birdies on Sunday.
Taking second in the girls 14-18 was Kalai Hamlin of Monument (158), while Elan Fleetwood of Parker was third (164).
In the boys 14-18, the 14-year-old Ogi put together back-to-back rounds of even-par 72 and prevailed by four strokes. He carded three birdies on day 2.
Max Noffsinger of Greeley placed second at 146 after a 73. Ben Harding of Longmont was third at 151.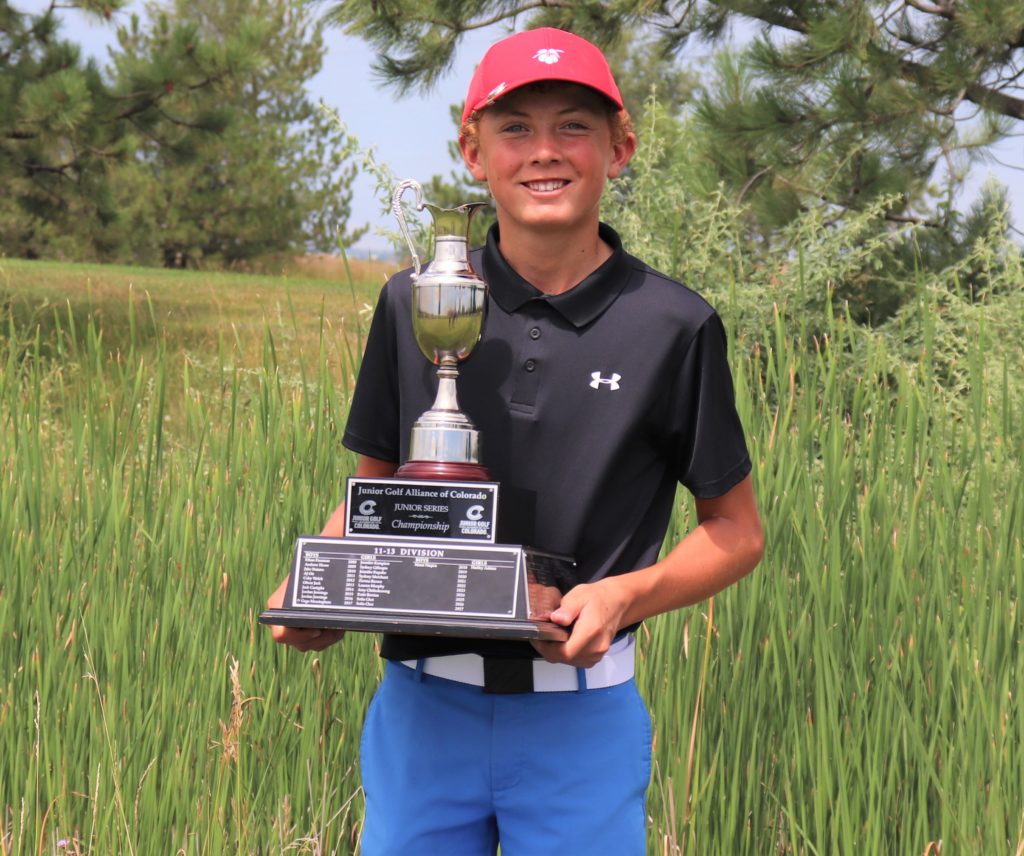 In the boys 11-13, Naqica went back-to-back for titles after a 2-under-par 70 on Sunday gave him a two-round total of 8-under 136. He carded four birdies on Sunday and 11 for the tournament.
Reese Knox of Peyton finished second at 140 after consecutive 70s. And Nathan Kim of Castle Pines check in in third place at 144.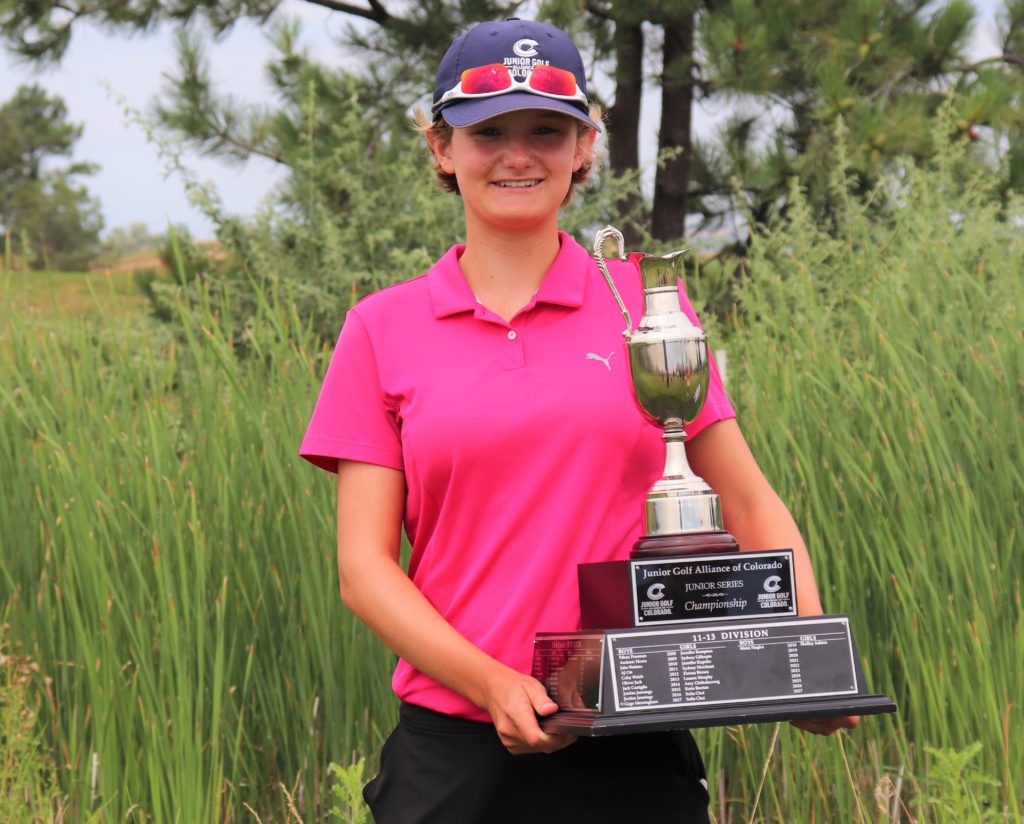 In the girls 11-13 tournament, Kasanicky scored a 10-stroke victory. She went 72-74 for a 2-over-par 146 total. On Sunday, she overcame a quintuple-bogey 9 with five birdies.
Ashleigh Wilson of Highlands Ranch, who won three Junior Series Championship titles in the 10 & under division from 2015-17, placed second on Sunday at 156. Addison Hines of Arvada was third at 159.
For a story on the Junior Series Championship for the 10 & under division that concluded on Saturday, CLICK HERE.
For scores from the tournaments that wrapped up on Sunday, click on the following: 11-13, 14-18.