JUNIOR AMERICAS CUP
Team Criteria
All team members must be a member of the CGA, resident of Colorado, and meet the age criteria set by the Executive Committees of JAC and GJAC.
All players must exemplify high levels of character, etiquette, and respect. The CGA Selection Committee reserves the right to withhold invitations if any player does not meet this standard.
Team Selection
The current year CGA State Junior Champion will earn an invitation.
The remaining 3 spots will be filled through selection by the CGA selection committee. The CGA Selection Committee may consider factors including, but not limited to, local tournament performance and points rankings, regional/national tournament performance and rankings, etc. If players wish to be considered for these spots, apply below.
2023 Team Selection Announcement Date: June 23, 2023
Application Deadline: June 17, 2023 | 11:59 PM MST
Note: Girls' Junior America's Cup applicants must have a valid passport to travel to Canada
Junior Americas Cup ARCHIVE 1977-2021
2021
2021 Boys' Junior America's Cup Team
Powder Horn Golf Club
Sheridan, WY
7th Place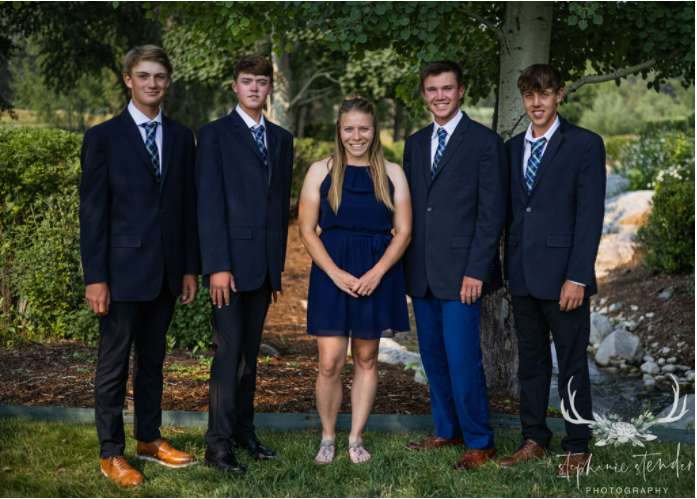 2021 Girls' Junior America's Cup Team
Banbury Golf Course
Boise, ID
7th Place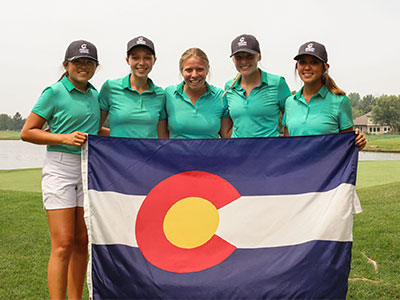 2020
2020 Boys' Junior America's Cup Team
Cancelled due to Covid-19
2020 Girls' Junior America's Cup Team
Cancelled due to Covid-19
2019
2019 Boys' Junior America's Cup Team
Blackhawk Golf Club
Edmonton, AB, CA
9th Place
2019 Girls' Junior America's Cup Team
Bear Creek Golf Club
Murietta, CO
7th Place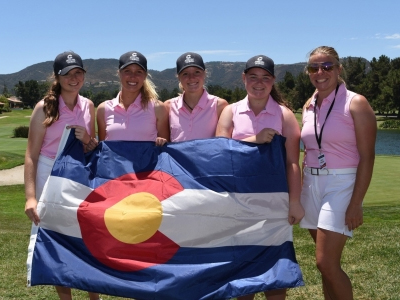 2018
2018 Boys' Junior America's Cup Team
Fairmont Hot Spring Golf Course
Anaconda, MT
1st Place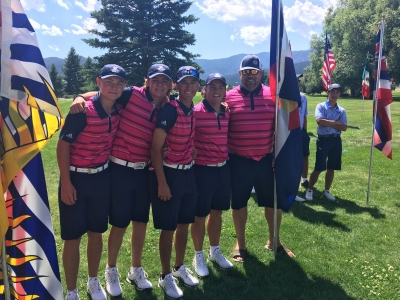 2018 Girls' Junior America's Cup Team
Hiwan Golf Club
Evergreen, CO
5th Place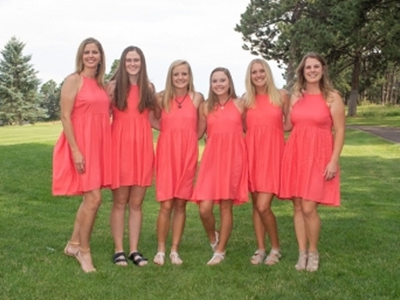 2017
2017 Boys' Junior America's Cup Team
The Home Course
DuPont, WA
4th Place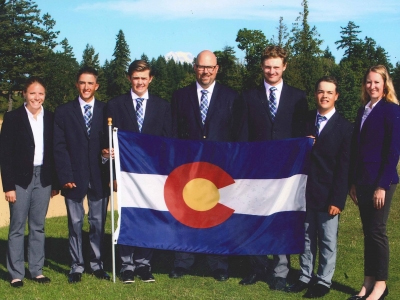 2017 Girls' Junior America's Cup Team
Reflection Day Golf Club
Henderson, NV
6th Place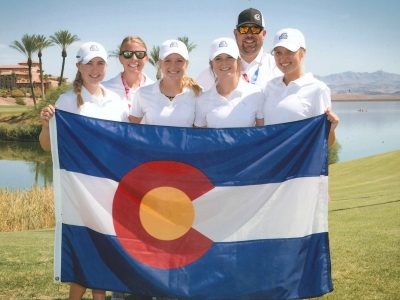 2016
2016 Boys' Junior America's Cup Team
Guadalajara Country Club
Guadalajara, MX
7th Place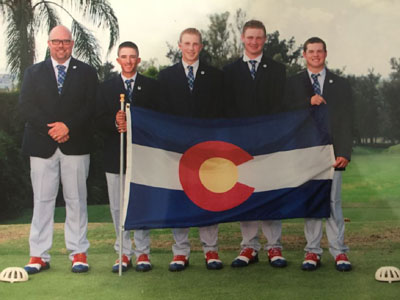 2016 Girls' Junior America's Cup Team
Del Rio Country Club
Modesto, CA
9th Place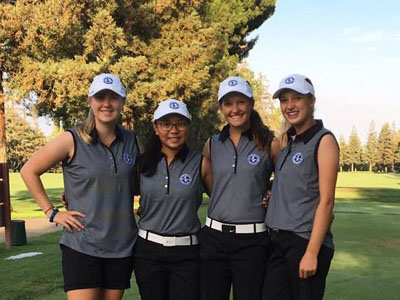 2015
2015 Boys' Junior America's Cup Team
Pine Canyon Club
Flagstaff, AZ
3rd Place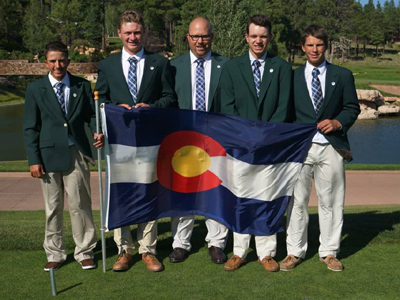 2015 Girls' Junior America's Cup Team
Cheyenne Country Club
Cheyenne, WY
10th Place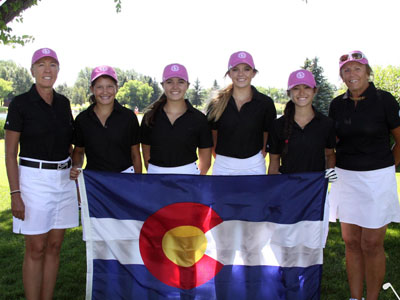 2014
2014 Boys' Junior America's Cup Team
Powder Horn Golf Club
Sheridan, WY
7th Place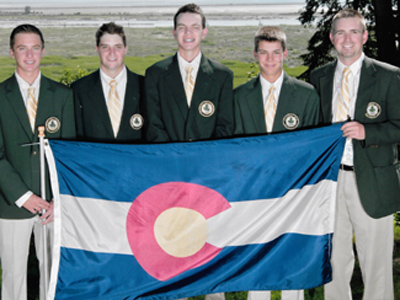 2014 Girls' Junior America's Cup Team
Powder Horn Golf Club
Sheridan, WY
7th Place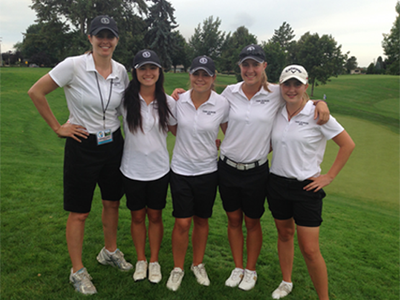 2013
2013 Boys' Junior America's Cup Team
Wailea Golf Club
Maui, HI
12th Place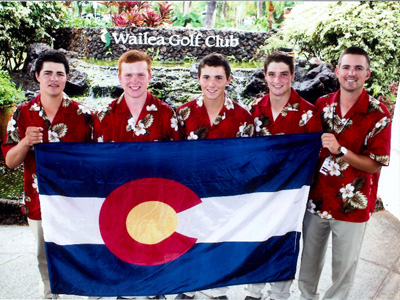 2013 Girls' Junior America's Cup Team
UNM Championship Golf Club
Albuquerque, NM
3rd Place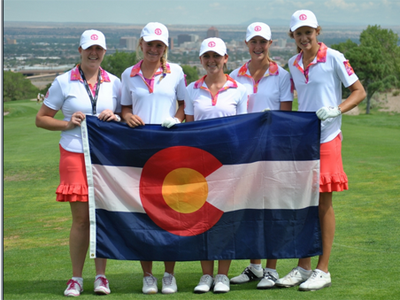 2012
2012 Boys' Junior America's Cup Team
Banbury Golf Course
Boise, ID
4th Place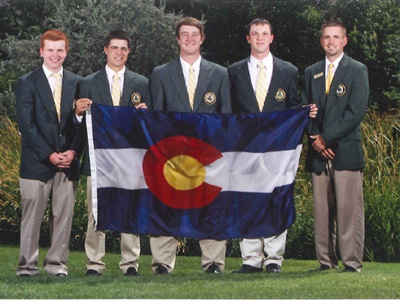 2012 Girls' Junior America's Cup Team
Wailea Golf Club
Wailea, Maui, HI
10th Place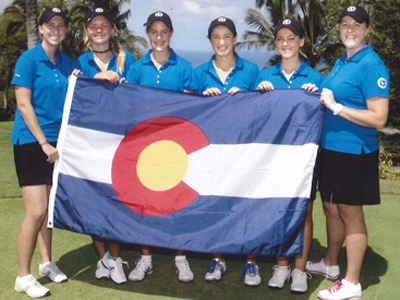 2011
2011 Boys' Junior America's Cup Team
Hiwan Golf Course
Evergreen, CO
3rd Place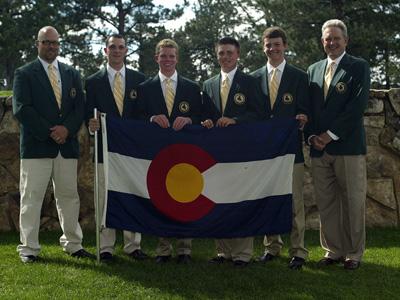 2011 Girls' Junior America's Cup Team
Genoa Lakes Golf Course
Genoa Lakes, NV
8th Place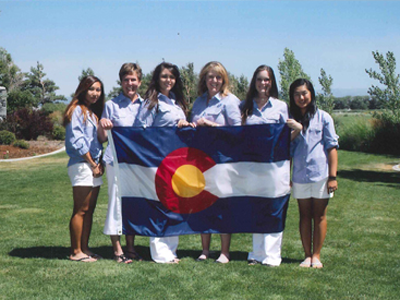 2010
2010 Boys' Junior America's Cup Team
Isletta Eagle Golf Course
Albuquerque, NM
T8th Place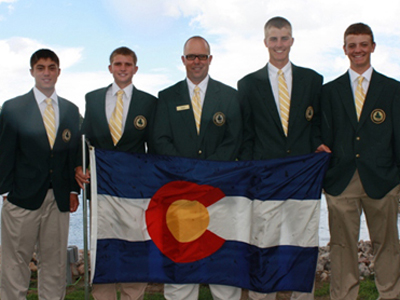 2010 Girls' Junior America's Cup Team
Morgan Run Resort & Club
San Diego, CA
9th Place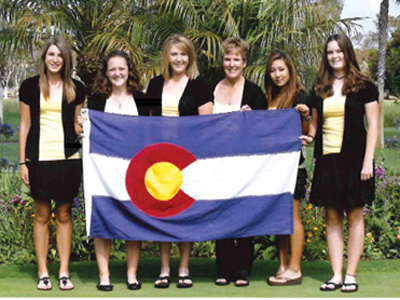 2009
2009 Boys' Junior America's Cup Team
Annandale Golf Club
Pasadena, CA
T10th Place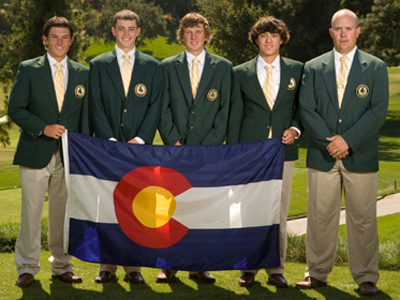 2009 Girls' Junior America's Cup Team
Powder Horn Golf Club
Sheridan, WY
7th Place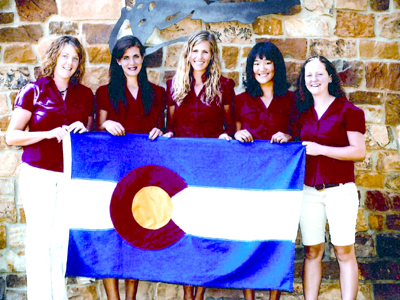 2008
2008 Boys' Junior America's Cup Team
Roya Oakes Country Club
Vancouver, WA
12th Place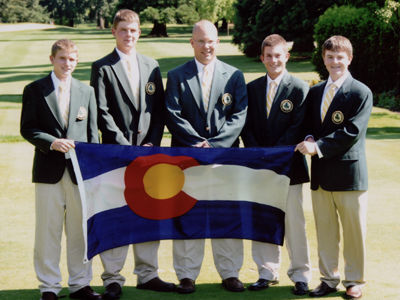 2008 Girls' Junior America's Cup Team
Powder Horn Golf Club
Sheridan, WY
7th Place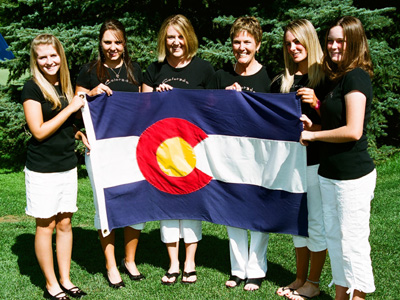 2007
2007 Boys' Junior America's Cup Team
Morgan Run Resort & Club
San Diego, CA
T10th Place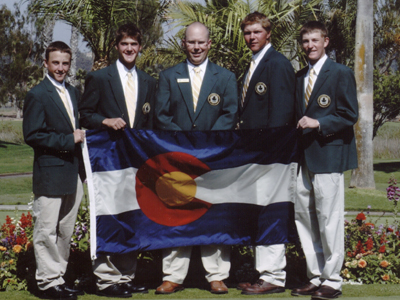 2007 Girls' Junior America's Cup Team
Willow Park Golf & Country Club
Calgary, AB
7th Place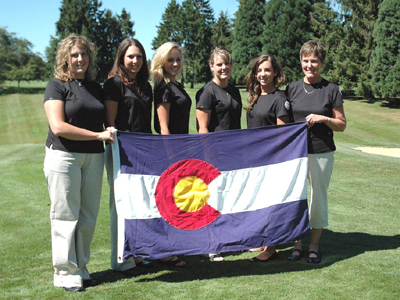 2006
2006 Boys' Junior America's Cup Team
Ogden Golf & Country Club
Ogden, UT
11th Place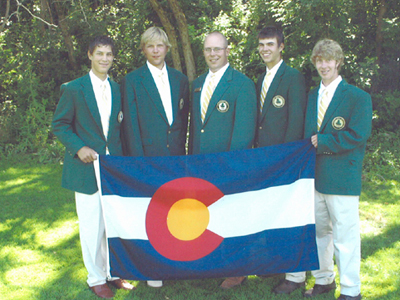 2006 Girls' Junior America's Cup Team
Oro Valley Golf & Country Club
Tucson, AZ
7th Place
2005
2005 Boys' Junior America's Cup Team
Powder Horn Golf Club
Sheridan, WY
12th Place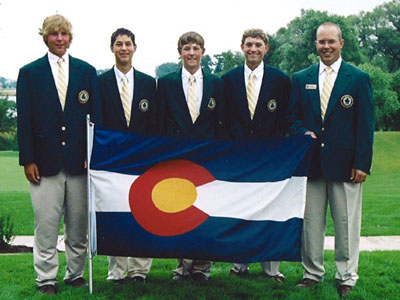 2005 Girls' Junior America's Cup Team
Guadalajara Country Club
Guadalajara, MX
5th Place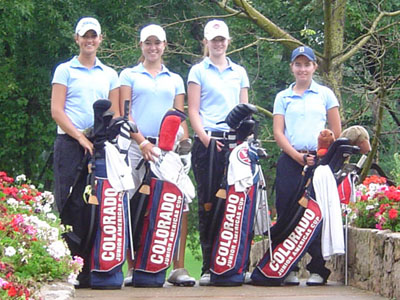 2004
2004 Boys' Junior America's Cup Team
San Joaquin Golf and Country Club
Fresno, CA
9th Place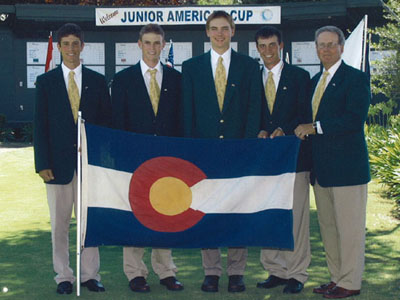 2004 Girls' Junior America's Cup Team
Royal Colwood Golf Club
British Columbia, CAN
8th Place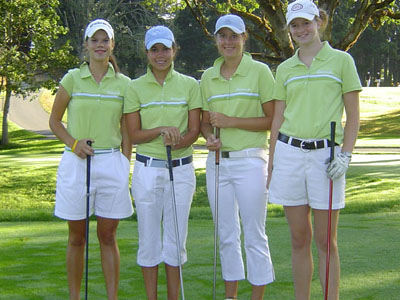 2003
2003 Boys' Junior America's Cup Team
Rio Secco Golf Club
Henderson, NV
T12th Place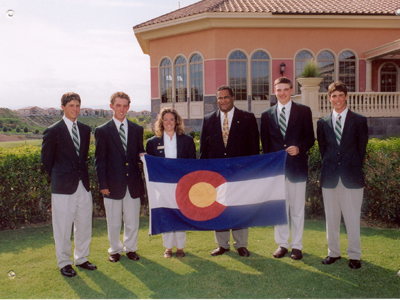 2003 Girls' Junior America's Cup Team
Whitefish Lake Golf Course
Whitefish, MT
9th Place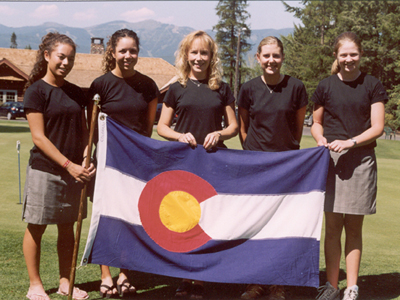 2002
2002 Boys' Junior America's Cup Team
Silver Springs Golf & Country Club
Calgary, AB, CAN
16th Place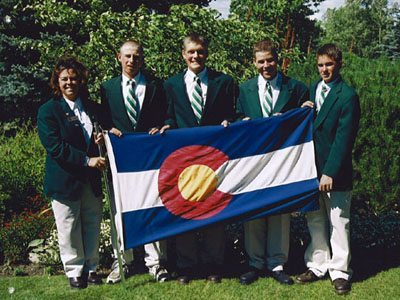 2002 Girls' Junior America's Cup Team
Crane Creek Country Club
Boise, ID
11th Place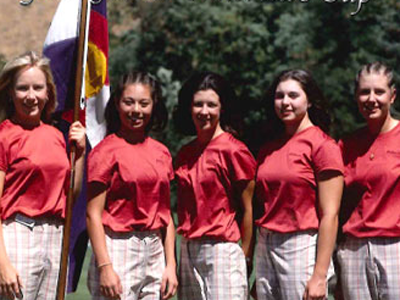 2001
2001 Boys' Junior America's Cup Team
Yellowstone Country Club
Billings, MT
T14th Place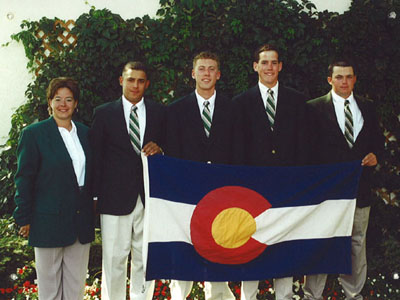 2001 Girls' Junior America's Cup Team
Mesa Verde Country Club
Costa Mesa, CA
10th Place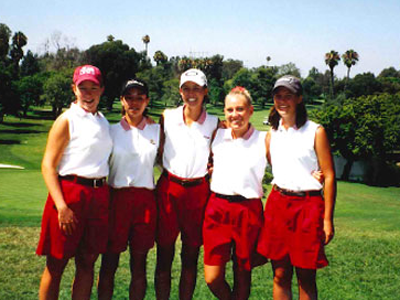 2000
2000 Boys' Junior America's Cup Team
Sahalee Country Club
Redmond, WA
11th Place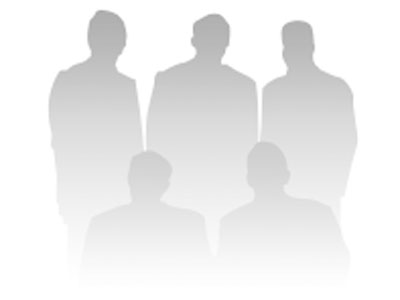 2000 Girls' Junior America's Cup Team
Eisenhower Golf Club
Colorado Springs, CO
10th Place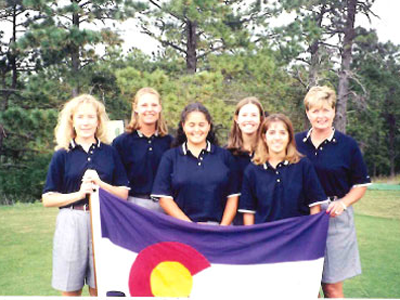 1999
1999 Boys' Junior America's Cup Team
Perry Park Country Club
Larkspur, CO
13th Place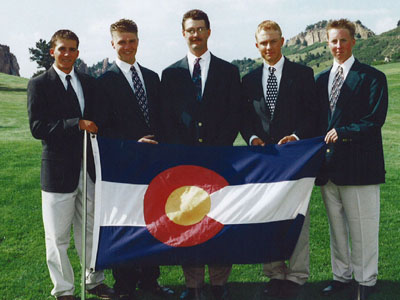 1999 Girls' Junior America's Cup Team
Stallion Mountain Golf Course
Las Vegas, NV
7th Place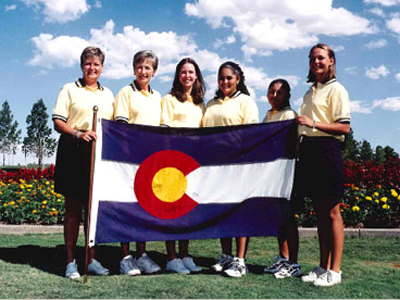 1998
1998 Boys' Junior America's Cup Team
Grayhawk GC
Scottsdale, AZ
T10th Place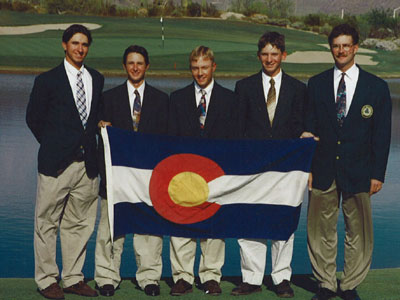 1998 Girls' Junior America's Cup Team
Powder Horn Golf Club
Sheridan, WY
7th Place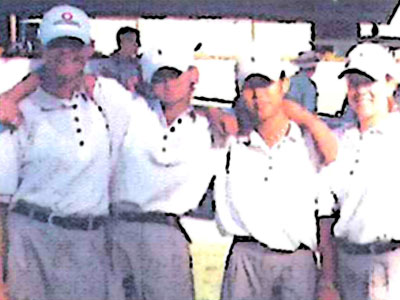 1997
1997 Boys' Junior America's Cup Team
Mauna Kea Beach Golf Course
Waimea, HI
14th Place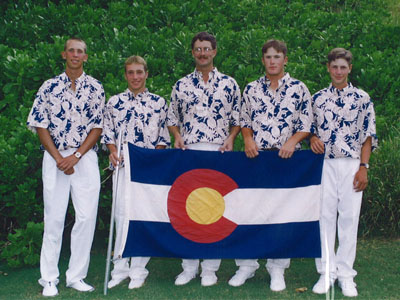 1997 Girls' Junior America's Cup Team
Olive Glenn Golf & Country Club
Cody, WY
5th Place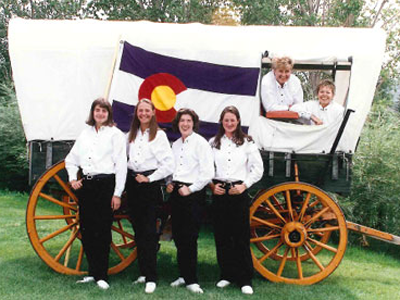 1996
1996 Boys' Junior America's Cup Team
Swan-e-set Resort & Country Club
Vancouver, BC, CAN
14th Place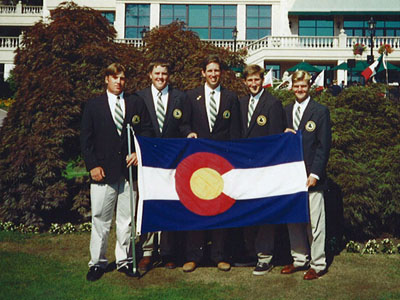 1996 Girls' Junior America's Cup Team
Mill Creek Country Club
Mill Creek, WA
8th Place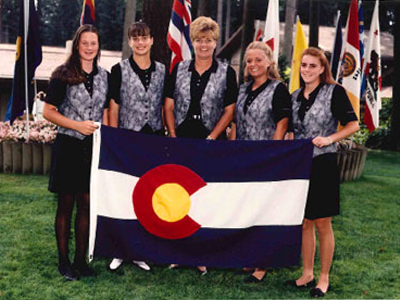 1995
1995 Boys' Junior America's Cup Team
Crane Creek Country Club
Boise, ID
12th Place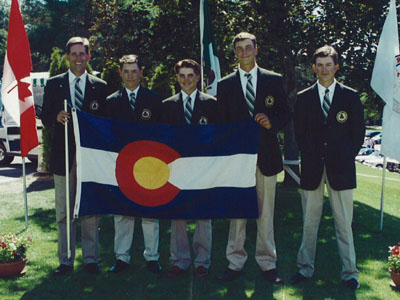 1995 Girls' Junior America's Cup Team
Paradise Hills Golf Club
Albuquerque, NM
14th Place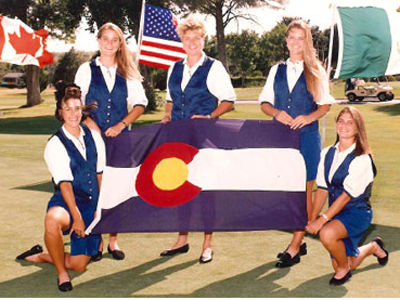 1994
1994 Boys' Junior America's Cup Team
Club De Golf Vallescondido
Mexico City, MX
5th Place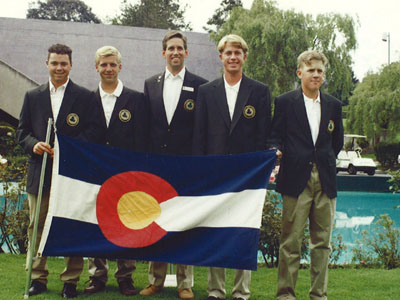 1994 Girls' Junior America's Cup Team
Waikoloa Beach Golf Course
Waikoloa, HI
15th Place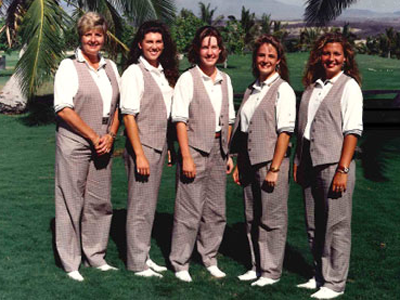 1993
1993 Boys' Junior America's Cup Team
Tanoan Country Club
Albuquerque, NM
10th Place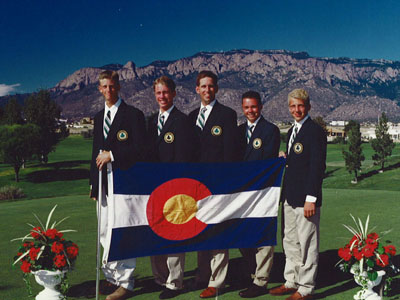 1993 Girls' Junior America's Cup Team
Hidden Valley Country Club
Reno, NV
1st Place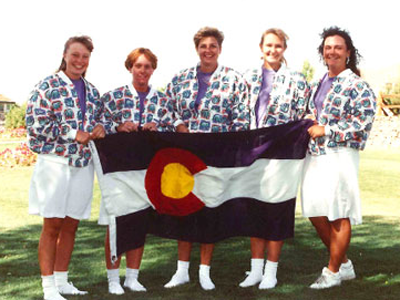 1992
1992 Boys' Junior America's Cup Team
Pumpkin Ridge Country Club
Portland, OR
12th Place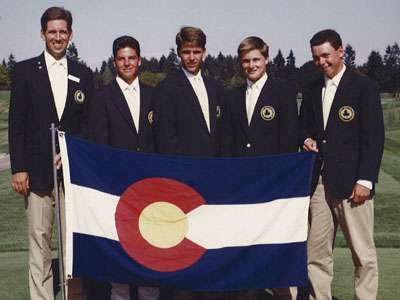 1992 Girls' Junior America's Cup Team
Escondido Country Club
Escondido, CA
5th Place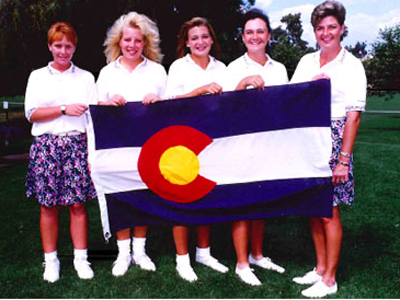 1991
1991 Boys' Junior America's Cup Team
Carlton Oaks Country Club
Santee, CA
8th Place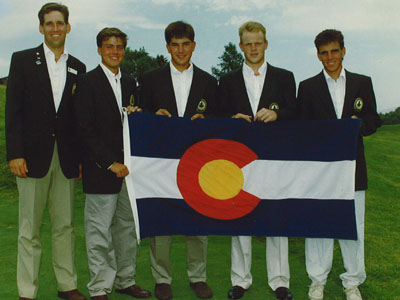 1991 Girls' Junior America's Cup Team
Ogden Golf & Country Club
Ogden, UT
12th Place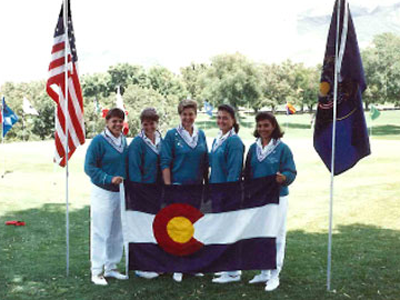 1990
1990 Boys' Junior America's Cup Team
Yorba Linda Country Club
Yorba Linda, CA
9th Place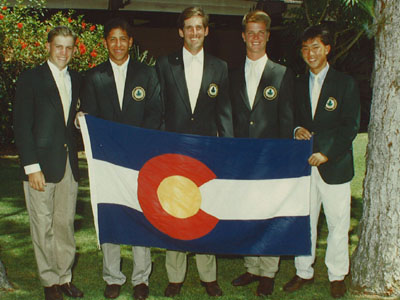 1990 Girls' Junior America's Cup Team
Glendale Golf & Country Club
Edmonton, AB, CAN
15th Place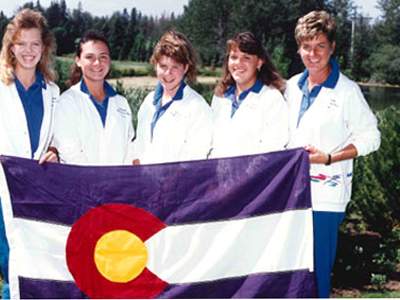 1989
1989 Boys' Junior America's Cup Team
Perry Park Country Club
Larkspur, CO
13th Place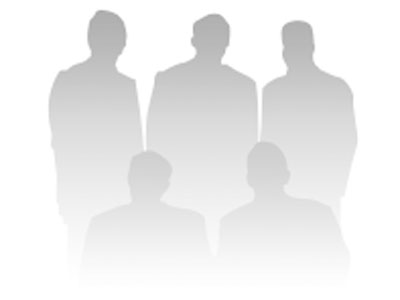 1989 Girls' Junior America's Cup Team
Illahee Hills Country Club
Salem, OR
6th Place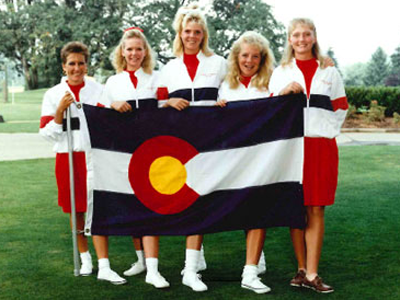 1988
1988 Boys' Junior America's Cup Team
Ogden Country Club
Ogden, UT
15th Place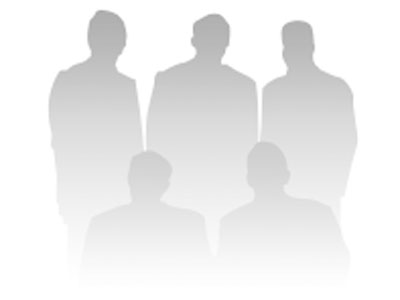 1988 Girls' Junior America's Cup Team
Moon Valley Country Club
Phoenix, AZ
8th Place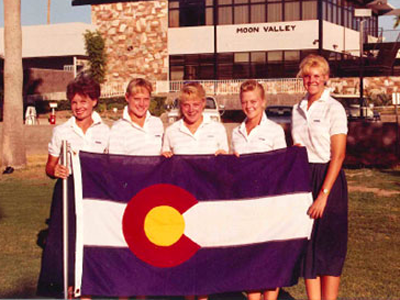 1987
1987 Boys' Junior America's Cup Team
Yellowstone Country Club
Billings, MT
5th Place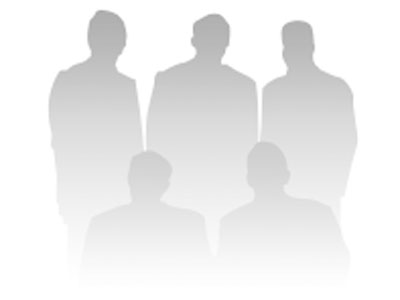 1987 Girls' Junior America's Cup Team
Club De Golf Chapultepec
Mexico City, MX
8th Place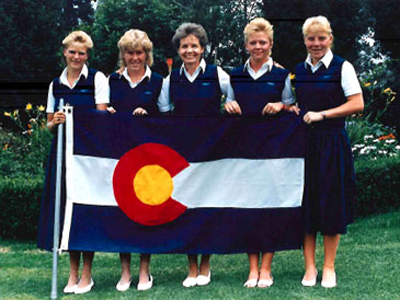 1986
1986 Boys' Junior America's Cup Team
La Hacienda Country Club
Mexico City, MX
14th Place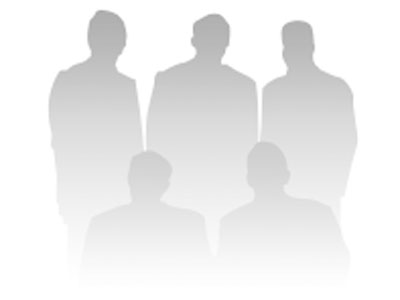 1986 Girls' Junior America's Cup Team
Shaughnessy Golf & Country Club
Vancouver, BC, CAN
10th Place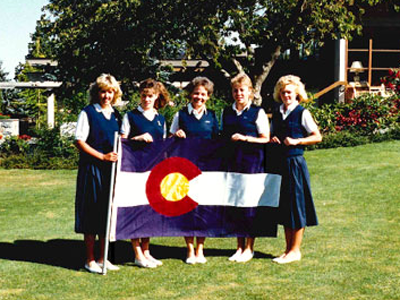 1985
1985 Boys' Junior America's Cup Team
Calgary Golf & Country Club
Calgary, AB, CAN
4th Place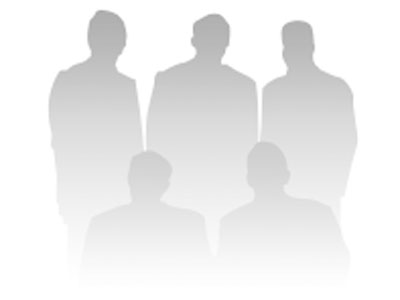 1985 Girls' Junior America's Cup Team
Larchmont Golf Course
Missoula, MT
8th Place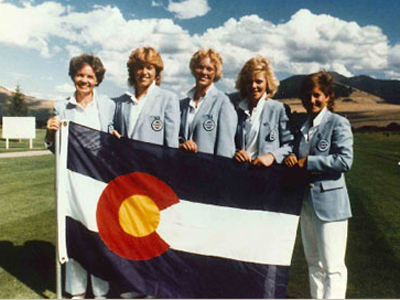 1984
1984 Boys' Junior America's Cup Team
Edgewood Tahoe Golf Course
State, WY
T6th Place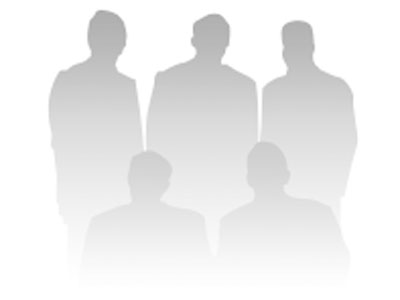 1984 Girls' Junior America's Cup Team
Crane Creek Country Club
Boise, ID
6th Place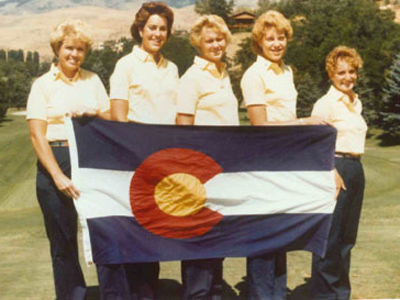 1983
1983 Boys' Junior America's Cup Team
Sahalee Country Club
Redmond, WA
9th Place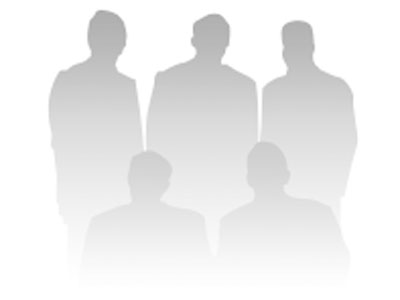 1983 Girls' Junior America's Cup Team
Dunes, Las Vegas & Showboat Country Club
Las Vegas, NV
7th Place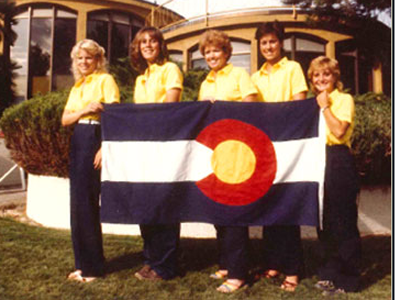 1982
1982 Boys' Junior America's Cup Team
Eisenhower Golf Club
Colorado Springs, CO
9th Place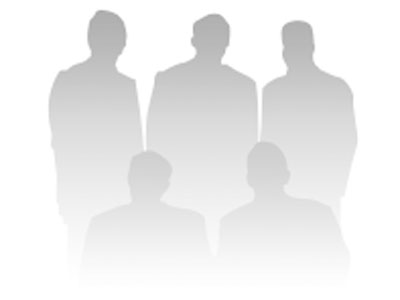 1982 Girls' Junior America's Cup Team
Eisenhower Golf Club
Colorado Springs, CO
7th Place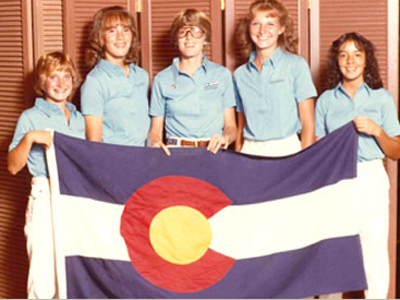 1981
1981 Boys' Junior America's Cup Team
Continental Country Club
Flagstaff, AZ
7th Place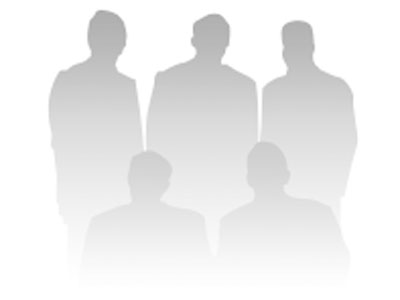 1981 Girls' Junior America's Cup Team
Babe Zacharias Courses at Industry Hills
Industry, CA
7th Place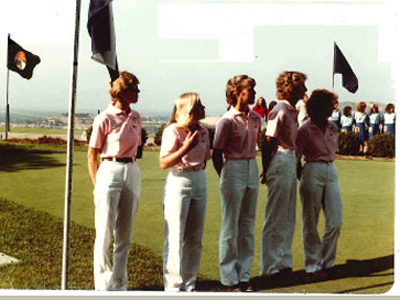 1980
1980 Boys' Junior America's Cup Team
Waialae Country Club
Honolulu, HI
16th Place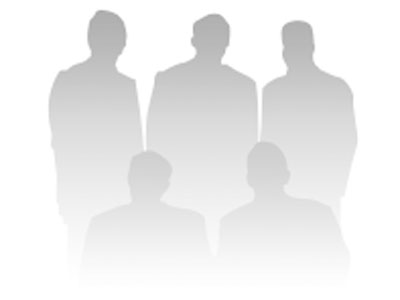 1980 Girls' Junior America's Cup Team
Elkhorn Country Club
Stockton, CA
8th Place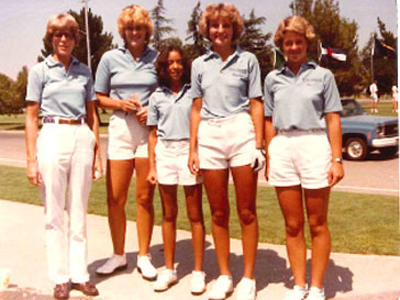 1979
1979 Boys' Junior America's Cup Team
Capilano Golf & Country Club
Vancouver, BC, CAN
T6th Place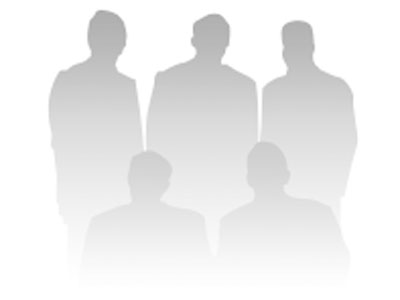 1979 Girls' Junior America's Cup Team
Turnwater Valley Golf Course
Olympia, WA
3rd Place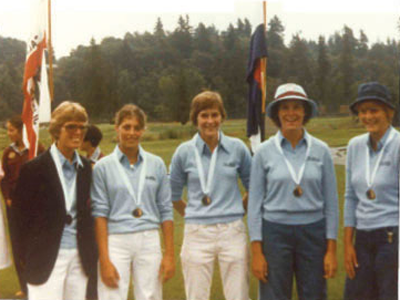 1978
1978 Boys' Junior America's Cup Team
Powder Horn Golf Club
Sheridan, WY
7th Place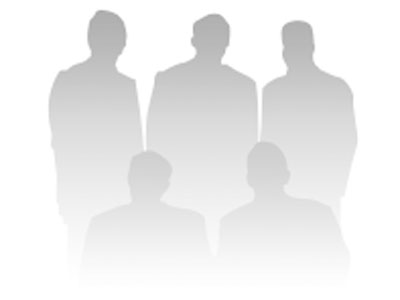 1977
1977 Boys' Junior America's Cup Team
Club De Golf La Hacienda
Mexico City, MX
10th Place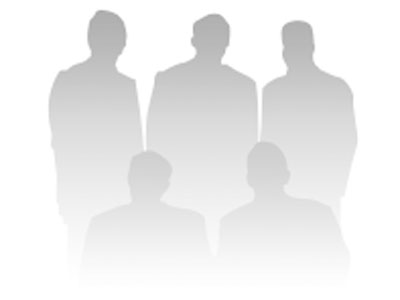 Colorado Golf Association
303-366-4653 Ext. 4 | EMAIL
5990 Greenwood Plaza Blvd., #102, Centennial, CO 80111
© 2022 Colorado Golf Association