In a late summer she'll long remember, Jennifer Kupcho gears up for her first Solheim Cup; TV information for the U.S.-Europe matches
By Gary Baines – 9/3/2021
It's been an eventful — and memorable — last couple of weeks for Jennifer Kupcho.
On Aug. 22, the Colorado native officially earned a spot on the U.S. Solheim Cup team for the first time. And within a week, her boyfriend of the last year and a half, Jay Monahan, proposed to her and the two were engaged.
Then this weekend, Kupcho will play her first Solheim match ever, becoming the first golfer who grew up in Colorado to compete in the biennial competition between the U.S. and Europe.
"I'm really excited and definitely overwhelmed," the 24-year-old said Thursday at Inverness Club in Toledo, Ohio, the site of the three-day Solheim Cup matches. "The entire experience has been really special. These girls, as well as (assistant captain Angela Stanford), have made me feel very comfortable, just to get me ready for what's about to come. I know it's going to get more overwhelming, so I just need to keep reminding myself to slow down and relax."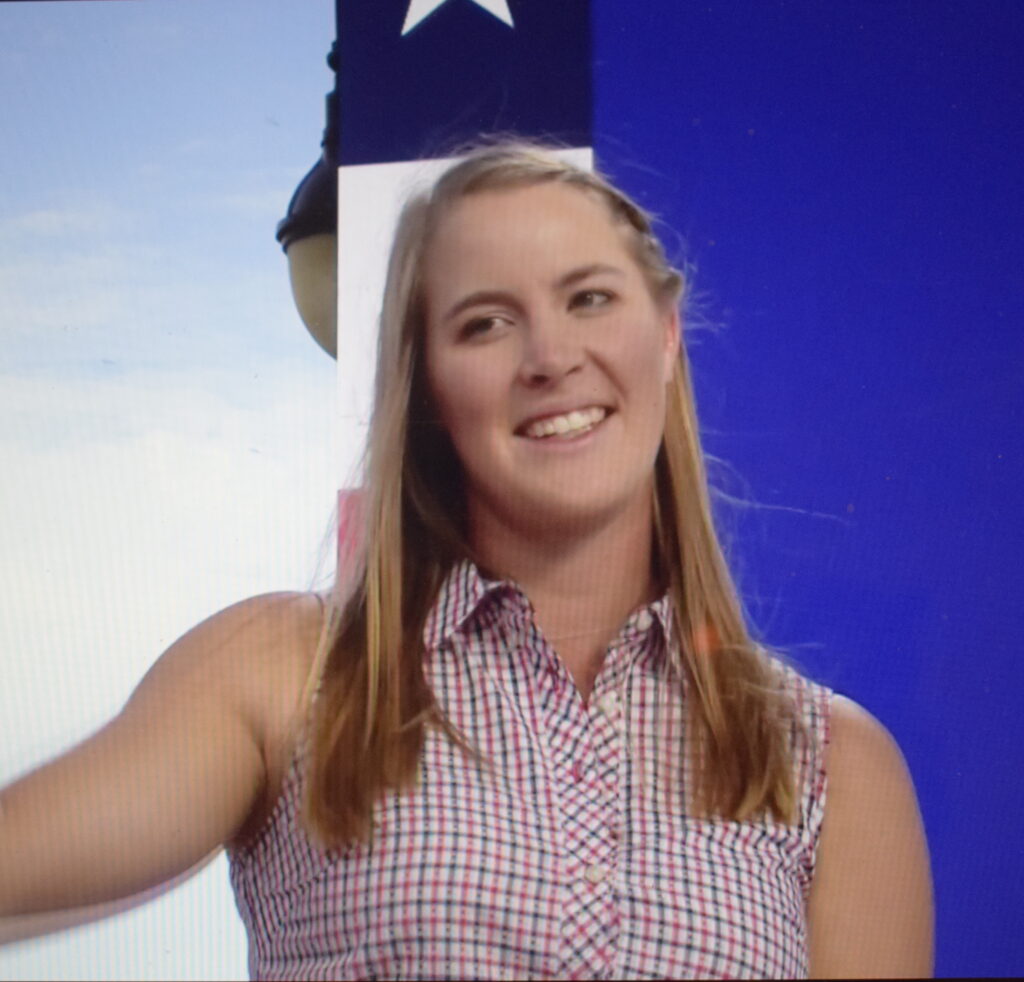 At Inverness, Kupcho is in a pod with Danielle Kang, Austin Ernst and Lizette Salas, with Stanford overseeing them as an assistant captain.
"I think Jennifer has played on the big stage, playing at Augusta National and winning that (Women's Amateur) event," Stanford said. "This is the biggest, but she is very focused. Her demeanor gives the feel like she's not a rookie, so I think she'll be great.
"She's very organized, focused on what she wants to do. A lot of times you don't see that in (Solheim Cup) rookies. A lot of times, rookies are looking around and checking things out, but she has been very good about focus. I have to remind myself that she is a rookie because she hasn't acted like one."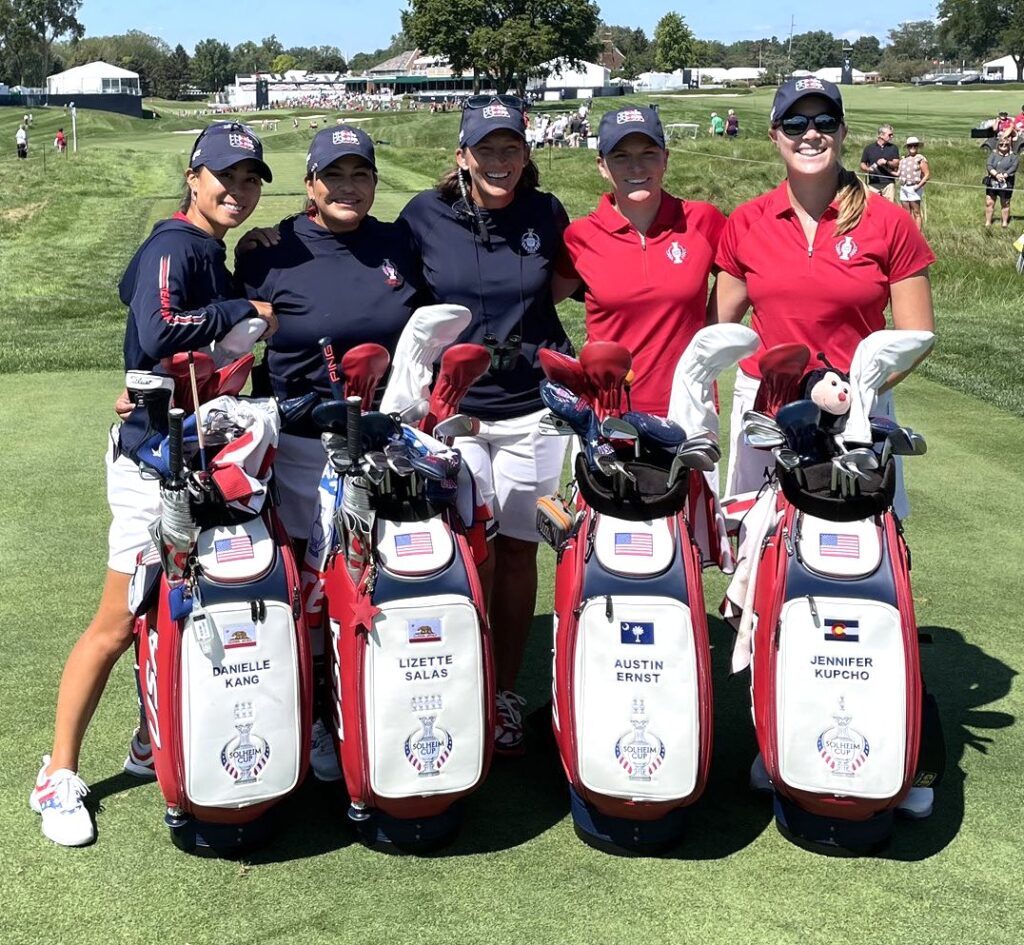 When the pairings for Saturday morning's foursomes matches were announced, Kupcho wasn't one of the eight players in the U.S. lineup. But she could play in Saturday afternoon's four-ball competition. Here are the pairings for the opening session:
Anna Nordqvist/Matilda Castren (Europe) vs. Danielle Kang/Austin Ernst (U.S.)
Celine Boutier/Georgia Hall (Europe) vs. Ally Ewing/Megan Khang (U.S.)
Mel Reid/Leona Maguire (Europe) vs. Nelly Korda/Jessica Korda (U.S.)
Charley Hull/Emily K. Pedersen (Europe) vs. Lexi Thompson/Brittany Altomare (U.S.)
Here is the TV schedule for the Solheim Cup this weekend:
SATURDAY (Foursomes/Alternate Shot in Morning; Four Ball/Better Ball in Afternoon). All Times Mountain
5:30-10:30 a.m. (Golf Channel)
10:30 a.m.-12:30 p.m. (NBC)
12:30-4 p.m. (Golf Channel)


SUNDAY (Foursomes/Alternate Shot in Morning; Four Ball/Better Ball in Afternoon). All Times Mountain
5-10 a.m. (Golf Channel)
10-11:30 a.m. (NBC)
11:30 a.m.-3:30 p.m. (Golf Channel)


MONDAY (Singles). All Time Mountain
10 a.m.-4 p.m. (Golf Channel)