Colorado native Jennifer Kupcho will make her Solheim Cup debut in two weeks after earning an automatic berth onto U.S. team
By Gary Baines – 8/22/2021
In February of this year, when Jennifer Kupcho was asked during an interview with ColoradoGolf.org her goals for 2021, the first thing the Colorado native mentioned wasn't winning her first LPGA Tour event or representing the U.S. in the Olympics — though she mentioned those things soon thereafter.
No, the first thing Kupcho mentioned that day was her hope of making the U.S. Solheim Cup team.
"For sure one of my biggest goals is to be part of the Solheim Cup team," she said on Feb. 10. "I think that's almost every American's goal going into this year. I think that would be super cool and exciting to get to represent the U.S. It would be really fun."
And on Sunday, that hope became a reality for Kupcho, a winner of five CWGA/CGA women's majors as an amateur.
Kupcho, the 24-year-old who was born in Littleton and raised in Westminster, on Sunday was named to the U.S. Solheim Cup team that will take on their European counterparts in a Ryder Cup-like competition Sept. 4-6 at Inverness Club in Toledo, Ohio.
The nine automatic qualifiers for Team USA were announced, and of the nine, Kupcho is the only one who will be making her Solheim Cup debut.
"It means so much to me to be able to represent the red, white and blue," Kupcho said in a text on Sunday. "I have been working so hard to be a part of this team and I can't wait! It's going to be a great experience."
Seven golfers made the grade through the U.S. Solheim Cup standings: world No. 1 Nelly Korda, along with Danielle Kang, Ally Ewing, Austin Ernst, Lexi Thompson, Jessica Korda and Megan Khang. Meanwhile, Kupcho and Lizette Salas earned spots by being the two top Americans in the Rolex Women's World Golf Rankings not among the seven qualifiers from the Solheim Cup standings.
(Updated August 23) Kupcho was the last of the nine players to earn an automatic berth for the biennial competition. Following the AIG Women's Open in Scotland that concluded on Sunday, Kupcho was ranked No. 28 in the world. On Monday, U.S. captain Pat Hurst rounded out the 12-player American team with three captain's picks: Brittany Altomare, Mina Harigae and 2019 CoBank Colorado Women's Open runner-up Yealimi Noh. Noh and Harigae will join Kupcho as Solheim Cup newcomers.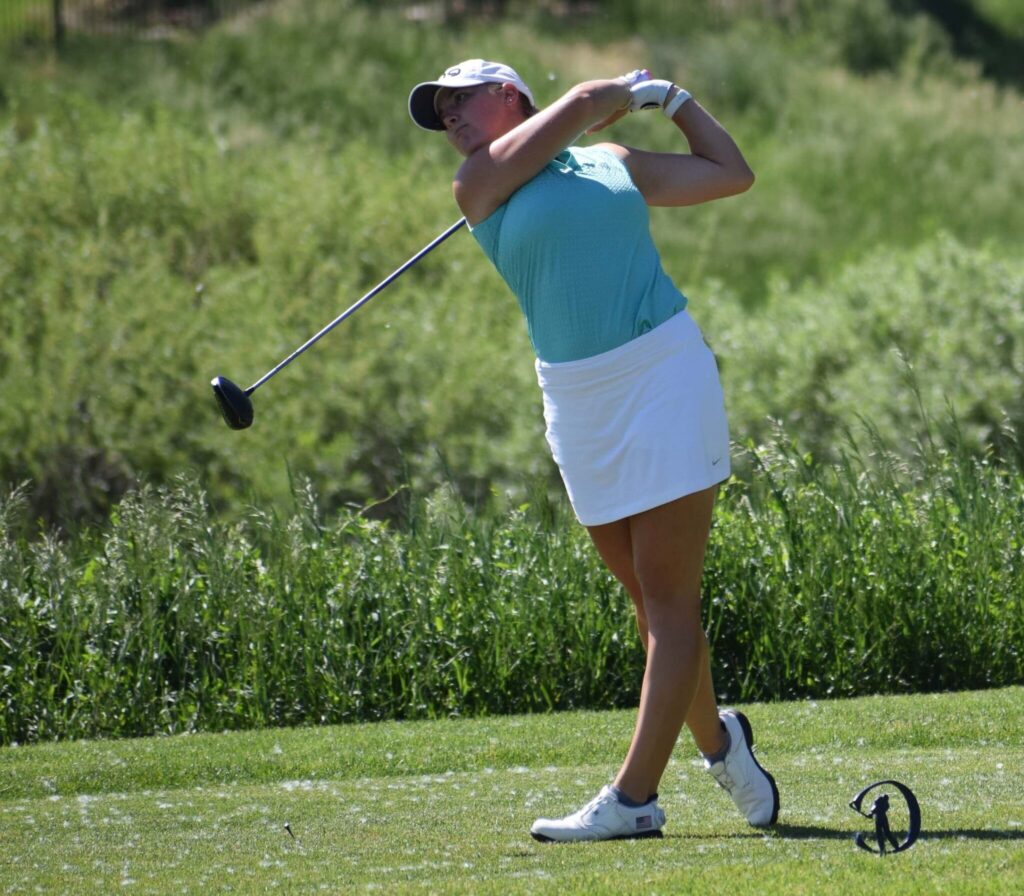 Kupcho, winner of the 2020 Colorado Women's Open, hasn't yet won on the LPGA Tour, but has certainly come close plenty. She owns nine top-10 finishes in her career, with four of those having come in 2021. All told, she has three second places, a third, a fourth, a fifth, a seventh, a ninth and a 10th.
And, of course, before she turned pro, she won the inaugural Augusta National Women's Amateur in 2019 and an NCAA national individual title while playing for Wake Forest in 2018.
Kupcho has previously represented the U.S. several times on the international stage as an amateur. In the summer of 2018, she helped American teams win the Curtis Cup, the Arnold Palmer Cup and the Women's World Amateur Team Championship.
"It's one thing to do it on the amateur level, but there's so many great American players out on the LPGA that it would definitely be an honor to be able to represent the country" as a pro, Kupcho said in February.
Indeed, the Solheim Cup goes to another level, to say the least. Anyone who has ever experienced the first-tee fan fervor at the event will attest as much.
In fact, Kupcho got a taste for the event firsthand when the 2013 Solheim Cup was held at Colorado Golf Club in Parker. She said she attended two days of that event as a 16-year-old student at Jefferson Academy.
"I remember meeting (American stalwart) Stacy Lewis and she was really nice — the same way she is out on tour to everyone," Kupcho said in February. "I remember watching and thinking how cool it would be to be in that spotlight and be able to play and compete, especially with so many fans and it being so competitive."
The U.S. leads Europe 10-6 all time in the Solheim Cup, but the Europeans won 14.5 points-13.5 in Scotland in 2019, the last time the event was held.
The Solheim Cup dates back to 1990. Prior to this year, no player with strong Colorado roots had made a Solheim Cup team — for the U.S. or Europe.
In addition to the nine Solheim Cup players from the U.S. being announced on Sunday, six Europeans were named: Denmark's Emily Kristine Pedersen, England's Georgia Hall, Sweden's Anna Nordqvist (winner of the AIG Women's Open on Sunday), Germany's Sophia Popov, England's Charley Hull and Spain's Carlota Ciganda. Ciganda finished runner-up to Kupcho in last year's Colorado Women's Open.
(Updated August 23) On Monday, captain Catriona Matthew added her six picks to the European roster with Solheim Cup rookies Leona Maguire, Matilda Castren and Nanna Koerstz Madsen joining Madelene Sagstrom, Mel Reid and Celine Boutier. Castren qualified for the 2021 U.S. Women's Open in Colorado — at The Ranch Country Club.
Kupcho has long had a stellar golf resume in the works. For 34 weeks, she was the No. 1-ranked amateur in the world, with her biggest amateur highlights being the wins in the 2019 ANWA and the 2018 NCAA National Championships. As noted, as a pro, she's won the 2020 Colorado Women's Open and has posted nine top-10s on the LPGA circuit.
As a junior player in Colorado, Kupcho captured two 4A girls state high school titles while at Jefferson Academy, winning by 14 strokes in 2014 and by 10 in 2015. She also won the Colorado Junior PGA twice, the Colorado Junior Amateur once and the Colorado Junior Tournament of Champions once. Three times she represented Colorado in the Girls Junior Americas Cup, finishing eighth individually in 2014. And she was a member of the CGA's Hale Irwin Player Program at CommonGround Golf Course in Aurora in 2014.
Also in Colorado as an amateur, Kupcho was a three-time CGA Women's Player of the Year (2014, 2015, '16) and winner of the CWGA's highest honor, the President's Award (2017). She claimed the CGA Women's Stroke Play three times, with winning margins of 21 shots in 2015, 19 shots in 2016 and 13 shots in 2017. And she prevailed in the CGA Women's Match Play twice, winning in 2016 12 and 10 in a scheduled 36-hole final. Kupcho also twice placed second as an amateur at the Colorado Women's Open (2014 and 2017), in 2014 as a 17-year-old. She represented Colorado in USGA Women's State Team Championship (2013) as a 16-year-old and was named Colorado Amateur Athlete of Year — regardless of sport or gender — by Colorado Sports Hall of Fame (2019).