2018 champ Dru Love, first-time Colorado Open participant Michael Visacki share lead with 64s at GVR; Coloradan Steven Kupcho, former Mines golfer Marty Jertson among those 1 back
For scores from the CoBank Colorado Open, CLICK HERE.
By Gary Baines – 7/29/2021
Jake Staiano of Englewood notes that playing in golf tournaments that have large first-place prize money takes some getting used to.
And there aren't a lot of non-PGA Tour-affiliated events that feature a $100,000 winner's check like the CoBank Colorado Open does.
Staiano, a former CGA Player of the Year, points to himself as an example of his point. In 2017 as an amateur, he was in contention for the Colorado Open overall title and ended up finishing eighth. But after turning pro, in his first two times playing for prize money at the Open, he missed the cut on both occasions.
"Obviously it's way different with a little bit more money on the line," Staiano said. "It takes people a certain amount of time to adjust. It took me two years to adjust. When I was in contention in 2017, I had nothing to lose. The most I could win was the $750 pro shop credit. I knew down the road that was going to prepare me for when I turned pro, but there's definitely a big difference when there's $100,000 check on the line rather than $750 pro shop credit."
Both players who share the lead after Thursday's opening round of the 2021 Colorado Open at Green Valley Ranch Golf Club have gotten over that hurdle — at least for the most part.
In 2018, Dru Love took home the $100,000 first prize at the Colorado Open. And less than two weeks ago, Michael Visacki earned one of the other big-time winner's check in non-tour golf, claiming $50,000 and the title at the Waterloo Open.
"I won the biggest event of my career so far and it was $50,000 for first so I'll take it," the 27-year-old from Sarasota, Fla., said. "It's my biggest payday by three times. And I could double it here. That's the goal."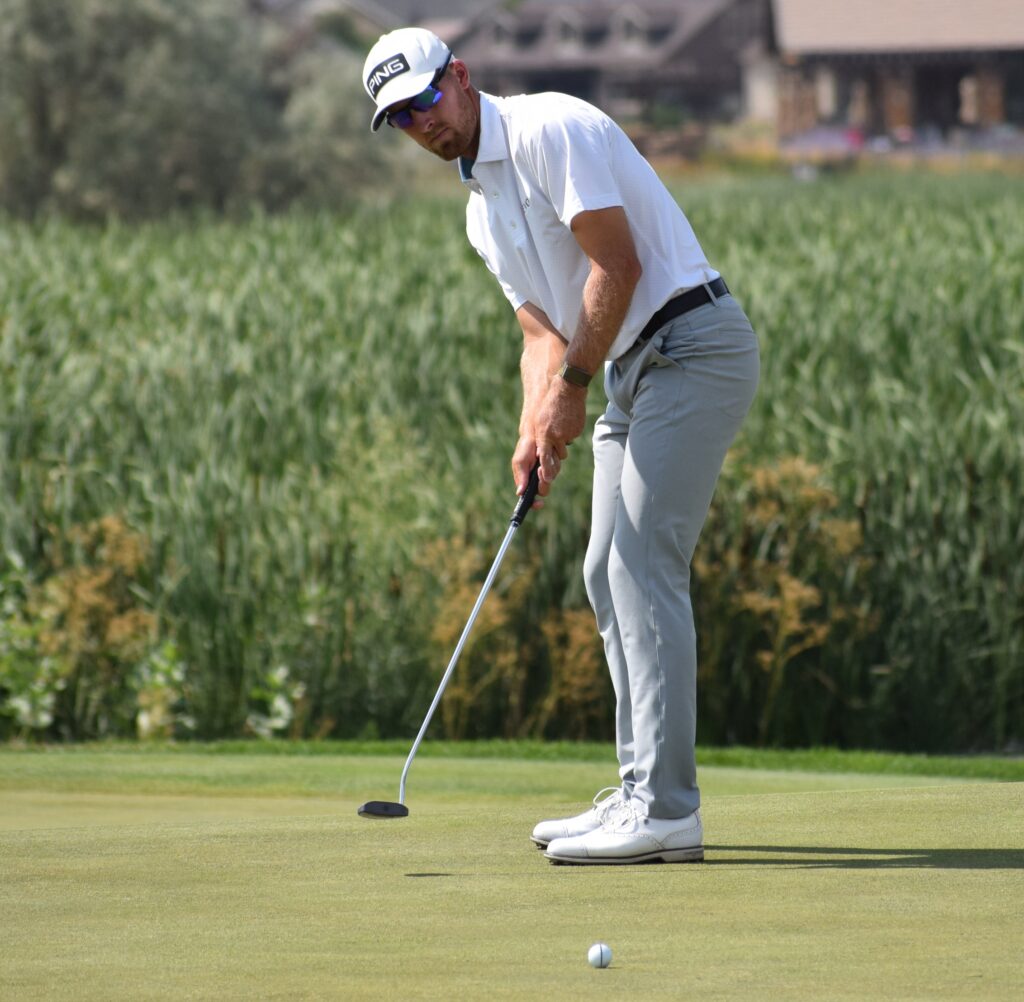 Love and Visacki matched 7-under-par 64s on Thursday at GVR on a day when 65 players broke par. For Love, it was a welcome bogey-free day after having to take about four months off earlier this year following shoulder surgery in January.
"Today is really the first day since January 1st that I have put together a complete, solid round. So it feels great," said Love, son of World Golf Hall of Famer Davis Love III.
"I had a lot of time off and a lot of time to reflect and a lot of time to get myself in shape. I've been working hard on a lot of things off the golf course. It seems like when you take care of things off the golf course, things on the golf course seem to fall into place."
Visacki likewise went bogey-free on Tuesday, and he started his round with a chip-in birdie from 30 feet on No. 10 and ended it with a 12-foot eagle on No. 9. In between he had four birdies.
Not bad for his first round of his first Colorado Open. In fact, Visacki would have had to qualify for the event had GOLFTEC not given him its sponsor exemption into the tournament.
"I've been on the road for six weeks now" with four tournaments and three qualifiers, he said. "I'm a little exhausted, but this (round) gives me a little jump with joy and energy right now to keep on going."
Visacki, of course, gained considerable attention earlier this year when a video of him — in which he was very emotional while calling his family when he qualified for his first PGA Tour event — went viral.
Meanwhile, Love used a fairly conservative game plan to shoot his 64, hitting plenty of 2-irons and 3-woods off tees to leave himself in the wide parts of fairways. He ended up missing just one fairway and just two greens — both by just a few feet.
"It really was a stress-free, easy day," Love said. "It seems like I put myself in ideal spots all day long and I made some putts. I'm just really proud of my game plan."
Three players shot 65 on Thursday and share third place, sitting one out of the lead: Steven Kupcho of Westminster, the 2012 CGA Player of the Year; Marty Jertson, a Ping vice president and former Colorado School of Mines golfer who won the 2001 CGA Amateur; and Roy Cootes of Rolling Hills, Calif.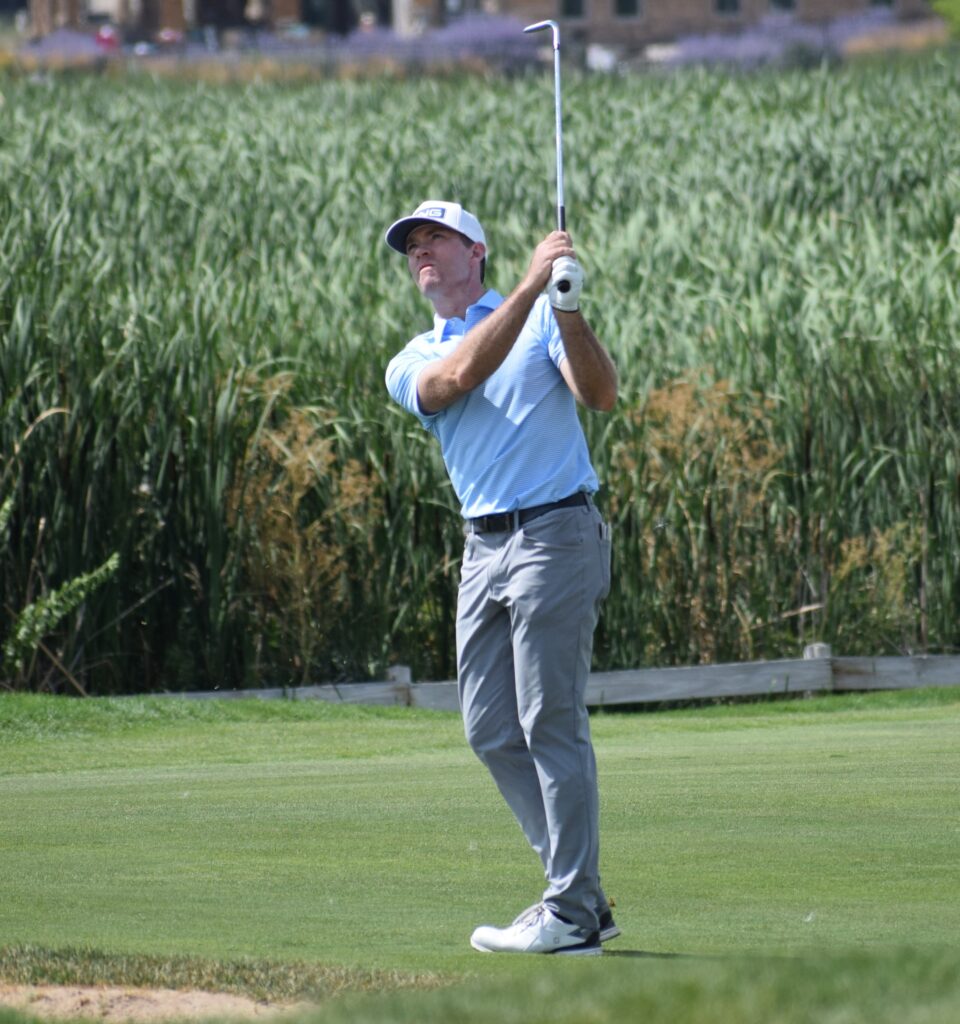 Plenty of players with strong Colorado ties are near the top of the leaderboard after day 1. Besides Kupcho and Jertson, there's another former CGA Player of the Year, Staiano (66); amateur Cal McCoy of Highlands Ranch, a University of Denver golfer (66); and 2006 Colorado Open champion Dustin White, a former Pueblo West resident and now the Washington State men's golf coach (66).
And another five Coloradans — Parker Edens, Derek Fribbs, Jimmy Makloski, Sam Saunders and Ben Lanting — opened with 67s.
Kupcho, who's attempting to put his name on the men's Colorado Open trophy like his younger sister Jennifer did on the Colorado Women's Open trophy last year, took a good first step on Thursday.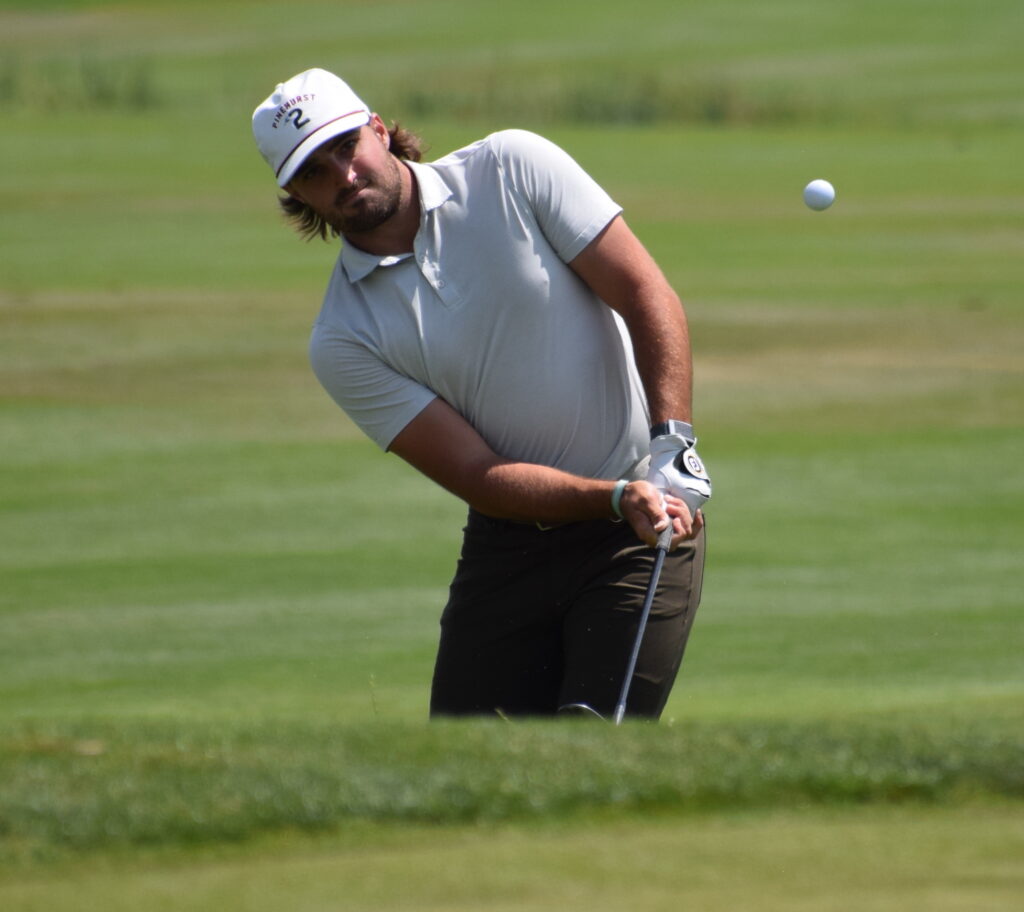 "It's the firmest I've seen the course in 10 years playing this event," the former University of Northern Colorado golfer said. "The greens were really good and firm. There were some times the ball could get away from you on the greens. But I controlled it pretty well. No bogeys. I'm happy. Good start.
"I feel like (playing the All Pro Tour this year) has helped tune up the game. I would have been ecstatic to shoot (this) score two years ago to start here. But now (I'm thinking) it's a good round. It's changed my mindset being on that tour."
Meanwhile, Jertson, a veteran of five PGA Championships and one U.S. Open, opened with a seven-birdie, one-bogey day.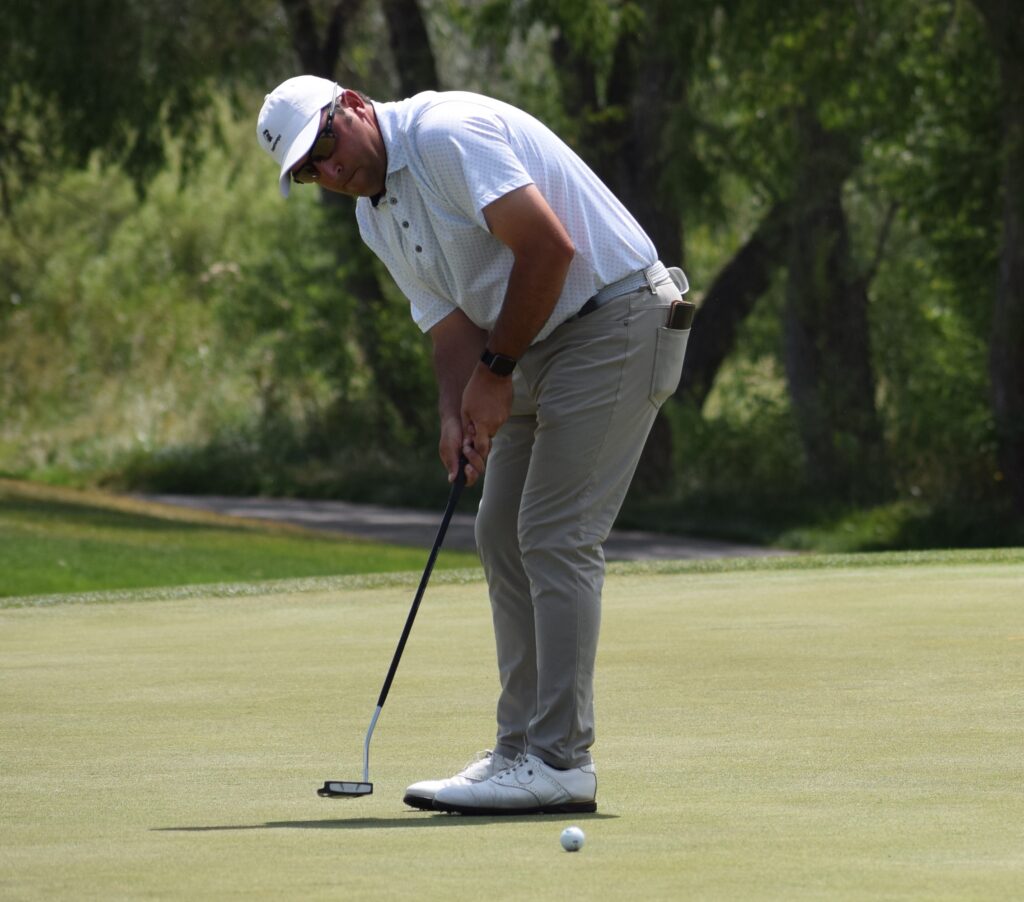 In the low-amateur competition after day 1, McCoy leads the way with his 66 as he made seven birdies and two bogeys.
And Edens, the Colorado State University men's golf assistant coach, started with a 67 and leads all the current Rams in the field.
Asked if he was trying to beat all the CSU players he helps coach, Edens said, "That's always the idea. Those guys know it's coming. They know what the deal is: bragging rights the whole year."

Notable: Smylie Kaufman, the winner of one PGA Tour event and one of the biggest names in the field, withdrew mid-round on Thursday. He was 10 over par after 12 holes, having taking a quintuple-bogey 10 on the par-5 12th. … Defending champion Mark Anguiano, who shot a record 29-under par in winning last year, opened with a 71 on Thursday. … Last year marked the first time — at least in recent memory — that Colorado Open contestants were required to take carts, though a player could walk while his caddie drove. It was for evacuation purposes in case of lightning or related delays, along with a desire to speed up play. That policy is carrying over to this year, but tournament officials say they don't know if it will continue in future years.