Coloradans Seiple, Lanting Monday qualify for TPC Colorado Championship; Seiple qualifying medalist at Riverdale Dunes with 61
By Gary Baines – 6/29/2020
It seems only fitting.
Josh Seiple, who grew up in Castle Rock, will make his Korn Ferry Tour debut in his home state.
The Valor Christian and University of Mississippi alum earned medalist honors in one of the two Monday qualifying tournaments held to fill out the field for the second annual TPC Colorado Championship at Heron Lakes in Berthoud.
With four spots on the line at each site — Riverdale Dunes in Brighton and Highland Meadows in Windsor — Seiple lit it up at the Dunes, shooting an 11-under-par 61 to top a field that numbered 122.
According to the golf staff at Riverdale, Seiple set the competitive course record with a round that featured one eagle (on the par-5 ninth), 10 birdies and one bogey. In a four-hole stretch starting on No. 8, Seiple went 5 under par (birdie-eagle-birdie-birdie). Matthew Lane had held the course record at the Dunes with a 62 in the final round of the 1996 Nike Colorado Classic. The Nike Tour is now the Korn Ferry Tour.
In the first two months of this year, Seiple posted top-six finishes in separate Q-school tournaments for PGA Tour Latinoamerica (sixth place) and PGA Tour Canada (fourth place), though the 2020 Canadian schedule was later canceled due to Covid-19.
Seiple has played in four PGA Tour Latinoamerica events as a pro, including one this year. He's made two cuts, with a best finish of 32nd place. As an amateur in Colorado, Seiple was runner-up in the 2016 CGA Match Play Championship. Also, he advanced to the round of 32 at the 2017 British Amateur and qualified for two U.S. Junior Amateurs.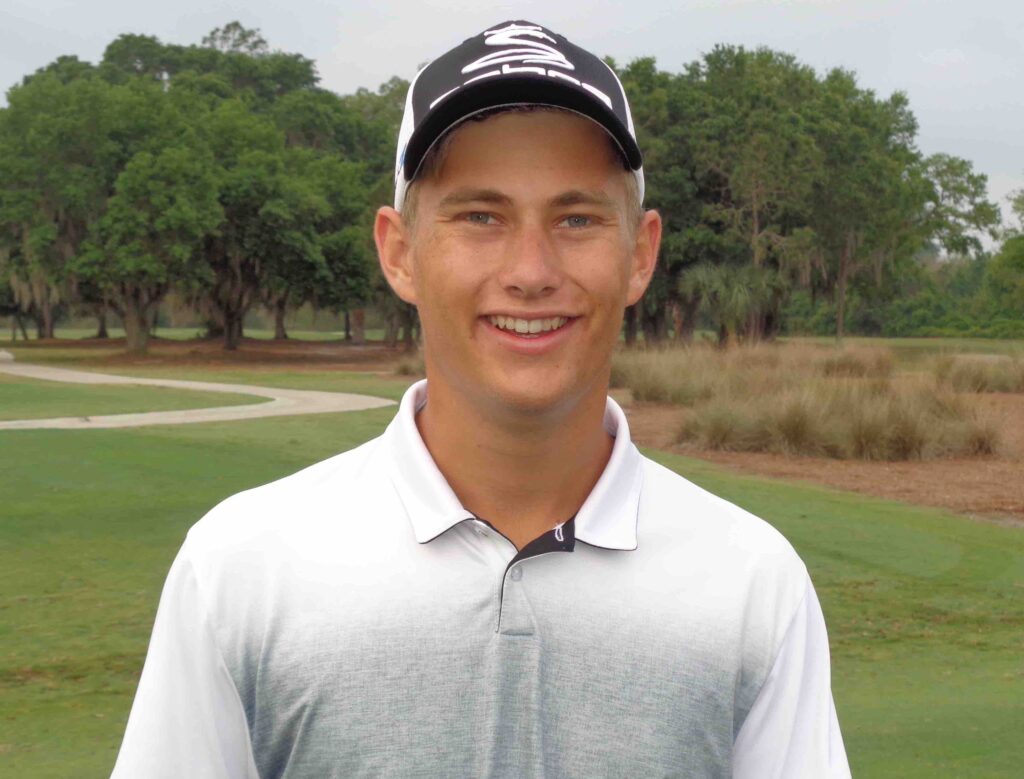 Also among the TPC Colorado Championship qualifiers on Monday was another Coloradan, Ben Lanting of Highlands Ranch, winner of the last two Colorado PGA Assistants Championships. Lanting fired a 7-under-par 64 at Highland Meadows — good for a tie for third place out of 120 players — then earned one of the final two available spots at TPC Colorado through a five-man playoff. He advanced in the playoff with a birdie.
In regulation, Lanting, an assistant pro at Bear Creek Golf Club, eagled the par-5 15th and added six birdies and a bogey on the 17th hole.
Joining Seiple and Lanting in qualifying on Monday for the TPC Colorado Championship, which runs Wednesday through Saturday, were:
— At Riverdale Dunes: Ted Smith of Orlando (62), MJ Maguire of St. Petersburg, Fla. (63) and Connor Howe of Ogden, Utah (64), who defeated Steve Allen of Scottsdale, Ariz., in a playoff.
— At Highland Meadows: co-medalists Zach Bauchou of Stillwater, Okla., and Zander Winston of Scottsdale, who both fired 8-under-par 63s, Winston with nine birdies and Bauchou with eight; and Hayden Shieh of Fremont, Calif (64).
Among the players with strong Colorado ties previously in the field this week at TPC Colorado are two-time PGA Tour winner Jonathan Kaye, a part-time Boulder resident who played his college golf at the University of Colorado; PGA Tour cardholder Jim Knous of Littleton; former Colorado State University golfer Zahkai Brown of Golden; Ryan Schmitz of Littleton, a former Buff; former Fort Collins residents Sam Saunders and Tom Whitney, the latter a former Air Force Academy golfer; Boulder native and former Louisville resident George Cunningham, grandson of the late Chuck Melvin; and Josh Creel of Cheyenne, who began his college career at CU.
For all the scores from Monday's two qualifiers, click on the following: RIVERDALE DUNES, HIGHLAND MEADOWS.
For tee times for the TPC Colorado Championship, CLICK HERE.
For a story on the field overall and the tournament, CLICK HERE.
This week's tournament will be closed to the general public due to Covid-19-related safety concerns.