Coloradans Matthew Wilkinson, Jeff Nelson, Wes Erling and Jonathan Trigg join Wyoming golfer Parker Paxton in qualifying for U.S. Junior Amateur
By Gary Baines – 6/24/2021
The number of national spots available in Colorado has more than doubled — from two to five — since the last time the U.S. Junior Amateur qualifying was held in the Centennial State. But that didn't make the competition for those berths any less keen on Thursday at CommonGround Golf Course in Aurora.
That undoubtedly has something to do with the U.S. Junior Am being arguably the top junior golf competition in the world. And even with the national field increasing to 264 this year, there are a lot of golfers with their eyes on the prize.
The result was that on Thursday, four of the five qualifiers at CommonGround shot 68 or better to advance to the Junior Am, which is set for July 19-24 at the Country Club of North Carolina in Pinehurst, N.C. In all, four Coloradans and a Wyoming golfer who is a member of the Junior Golf Alliance of Colorado punched their tickets to the national championship.
Headed for Pinehurst are Parker Paxton of Riverton, Wyo., Matthew Wilkinson of Centennial, Jeff Nelson of Commerce City, Wes Erling of Colorado Springs and Jonathan Trigg of Cherry Hills Village.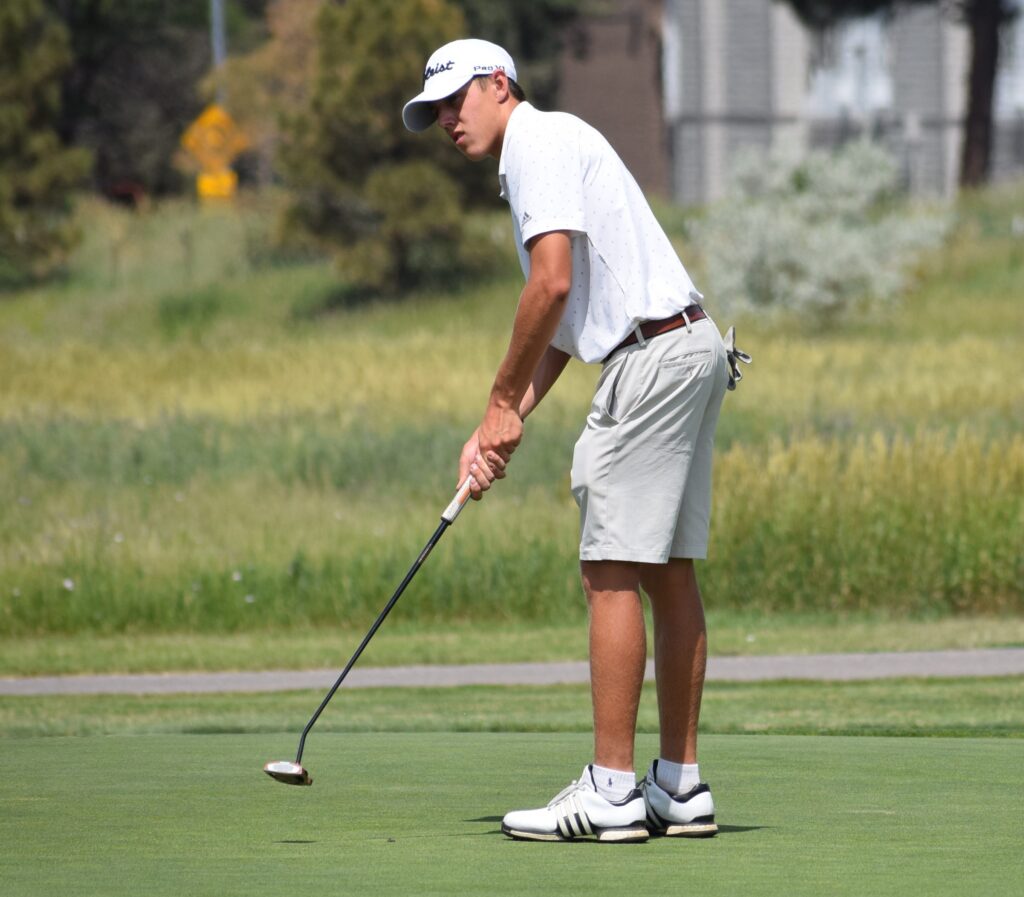 Paxton, coming off a recent win in the Wyoming State Match Play, played his final nine holes (the front at CommonGround) in 5 under par and claimed medalist honors with a 5-under-par 65. Wilkinson posted a 67, Nelson and Erling 68s and Trigg a 1-over 71.
Trigg, whose scoring average has dropped nearly 20 strokes in the last 2 1/2 years, needed overtime to advance. In a six-man playoff for the final Junior Am berth, the 17-year-old senior-to-be at Cherry Creek High School was the only player to par the first playoff hole, the 243-yard, par-3 17th. Trigg got up and down from 40 yards short of the flag, sinking a 2 1/2-foot putt to prevail. In regulation, Trigg played his final five holes in 2 under par to get into the playoff.
"I'm super excited about it," said Trigg, who averaged in the mid-90s as a freshman at Cherry Creek and now is down to the mid-70s. "Everyone you talk to knows about (the U.S. Junior Am), so I'm excited."
Trigg's fellow qualifiers will second that.
"I think this is at the top" of events for which a junior golfer can qualify, Erling said. "Earlier this year I qualified for the IMG (Academy Junior World Championships), but I feel like this tops it. Knowing the history of it, knowing that Tiger (Woods) won it three times in a row — that memory is always going to be there. So this is awesome."
Added Nelson: "It's huge. When I was younger, I never thought I could make it. I was like, 'There's no way.' But it's cool to get in. It's pretty exciting. This is definitely the biggest tournament I've gotten into. It's an accomplishment for sure."
All five of Thursday's qualifiers will be competing in the U.S. Junior Am for the first time as the championship was canceled last year due to Covid-19 safety concerns. But Paxton has been there before — as a spectator — which whet his appetite all the more.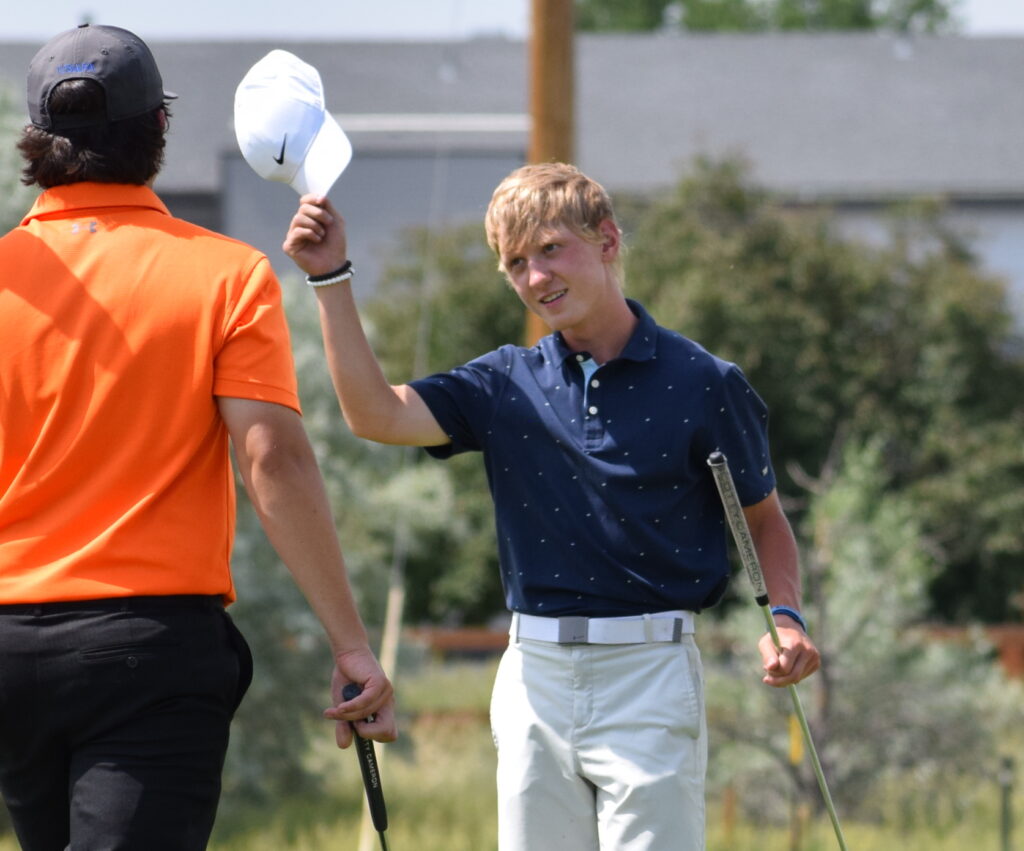 'This is one I've been circling on the calendar," the 15-year-old said. "I really wanted to make this. My older brother Easton (now a golfer at North Carolina State) made this tournament four times. I got to watch it a few times and I was like, 'Wow.' At the U.S. Junior Am, there are TV towers. It's the real deal. And so I put it together at the right time. I'm really looking forward to it."
Three of Thursday's five qualifiers are past winners of JGAC major championships, with Wilkinson having won the 2020 Junior Match Play, Erling the 2020 Tour Championship and Paxton the 2019 Tour Championship.
"The USGA events are regarded very highly," Wilkinson said. "They always have a strong turnout of players. It's something everyone wants to play in. (The accomplishment) hasn't really sunk in yet, but it will be something special, something to look forward to. Hopefully I'll enjoy the experience and learn from it. It should be fun."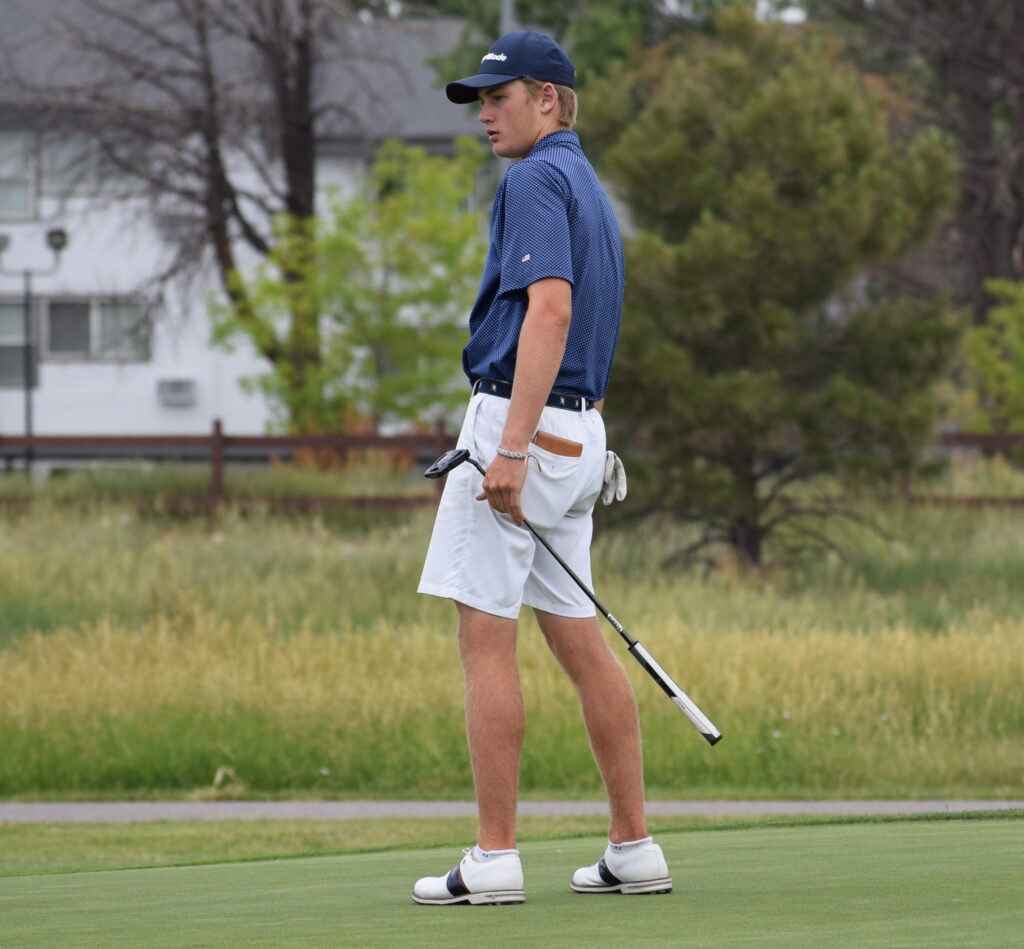 Wilkinson has won three tournaments so far in 2021 and was a quarterfinalist in this month's CGA Match Play, but he attributes his success on Thursday to a last-minute lesson he received.
"Thankfully I was able to go get a lesson yesterday and get everything straightened out," the 17-year-old senior-to-be at Arapahoe High School said. "I wasn't hitting the ball too well the past couple of weeks. I was kind of misfiring on everything. But I got it back together. I was able to hit the ball straight today and hit it in the center of the club face." Wilkinson bogeyed his last hole but finished the day with five birdies and two bogeys.
But Paxton, winner of a state high school title as a freshman in Wyoming, came on strong to secure medalist honors. He was even par through 10 holes, but then went birdie, eagle, bogey, birdie, birdie, birdie. The eagle on his 12th hole (No. 3 at CommonGround) came after he hit a hybrid from 270 yards to 30 feet and drained the putt. He almost added a second birdie on his final nine holes, but missed a 6-footer on his 16th hole (No. 7).
"It's definitely got to be one of the best rounds competitively I've had," he said. I was even through 10. I knew I had to get something going — and I did."
Like Wilkinson, Nelson bogeyed his final hole but still shot under par. Nelson, who will play college golf at Colorado State University-Pueblo beginning in the fall, was coming off a fourth-place finish at the AJGA Hale Irwin Colorado Junior, and continued his strong play on Thursday at CommonGround, when he was part of the first group off the tee.
"My game has been pretty good lately," the 18-year-old said.
Erling, though he lives in Colorado Springs, is certainly no stranger to CommonGround. He's not only competed in a number of tournaments at the course, but he's part of the Hale Irwin Player Program at the facility.
"My putter was the best it's been in a while," the 16-year-old said. "Being able to be confident over those putts was huge. I've always seemed to play well, putt well and hit my driver great (at this course). Coming in with those memories definitely influenced today."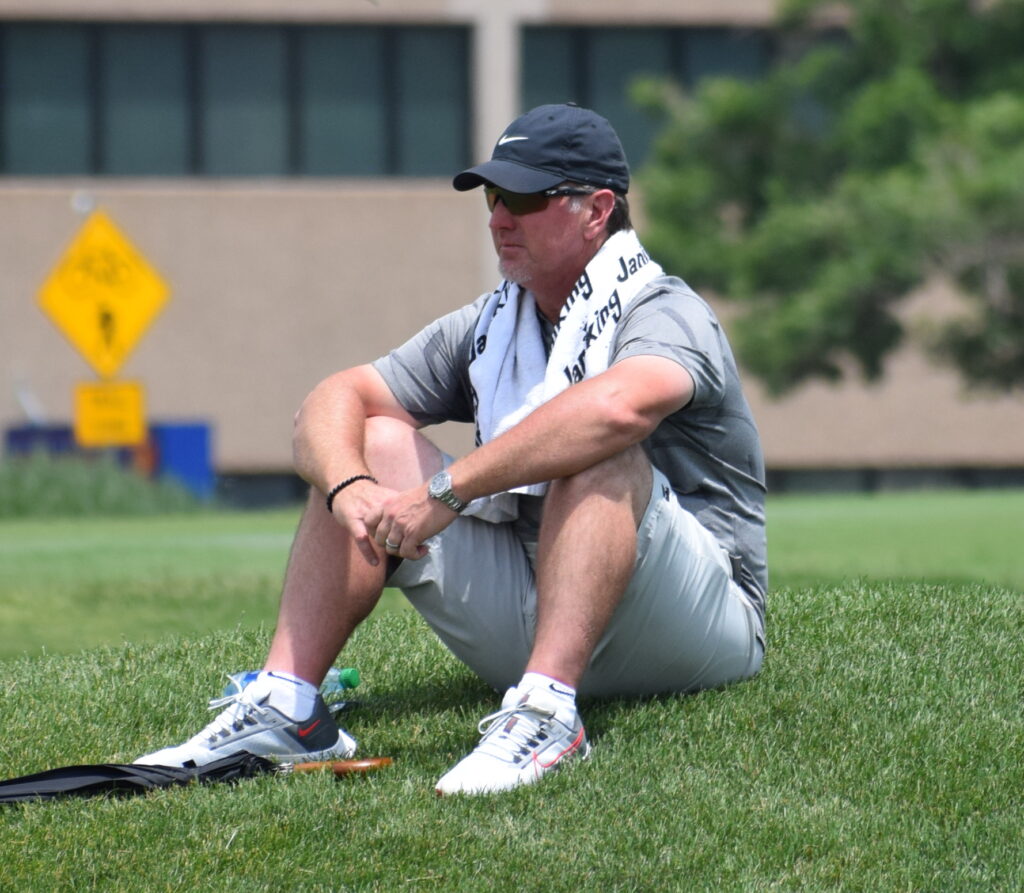 Among the spectators at CommonGround on Thursday was 1989 U.S. Junior Amateur champion David Duval. The Cherry Hills Village resident, once ranked No. 1 in the world, was following his son Brayden.

U.S. Junior Amateur Qualifying
At Par-70 CommonGround GC in Aurora
ADVANCE TO NATIONAL CHAMPIONSHIP
Parker Paxton, Riverton, Wyo. 65
Matthew Wilkinson, Centennial 67
Jeff Nelson, Commerce City 68
Wes Erling, Colorado Springs 68
Jonathan Trigg, Cherry Hills Village 71
ALTERNATES (In Order)
Tyler Long, Evergreen 71
Will Kates, Centennial 71
For all the scores from CommonGround, CLICK HERE.