At least 14 Colorado junior golfers are committed to play for NCAA Division I programs
By Gary Baines – 11/15/2019
One way to judge how strong the state's junior golf ranks are is by seeing how many go on to play college golf. Taking it a step further, you see how many are headed to NCAA Division I programs. And, finally, are the college teams players are going to ranked among the best in the nation?
With college golf commitments becoming formalized starting this week — specifically, on Wednesday — the answers to those questions are coming into focus, and in a positive way for Colorado junior players.
The local juniors set to play college golf certainly will number well into the double digits, and more will be joining the ranks over the coming days, weeks and months.
Of those, 12 out of the class of 2020 will be joining Division I programs, plus another two from the class of 2021.
And, out of those 14, seven are bound for college teams currently ranked among the top 100 in the nation, according to Golfstat. Here's the rundown:
— Walker Franklin (pictured above) of Westminster, who tied for fifth out of 209 competitors in the prestigious IMG Academy Junior World Championships this past summer, has signed for the No. 15 University of Louisville, which is coached by Colorado Golf Hall of Famer Mark Crabtree.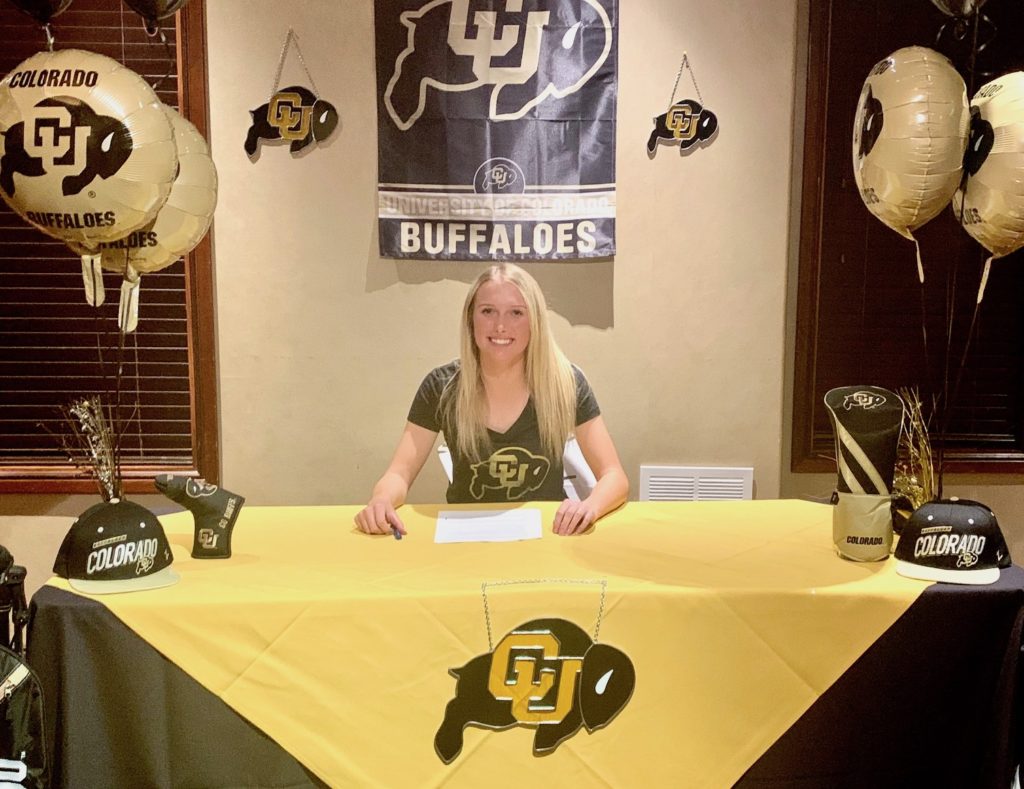 — Hailey Schalk of Erie, who has won girls state high school individual titles each of her first three seasons at Holy Family, will play for the University of Colorado (ranked No. 54 in the country).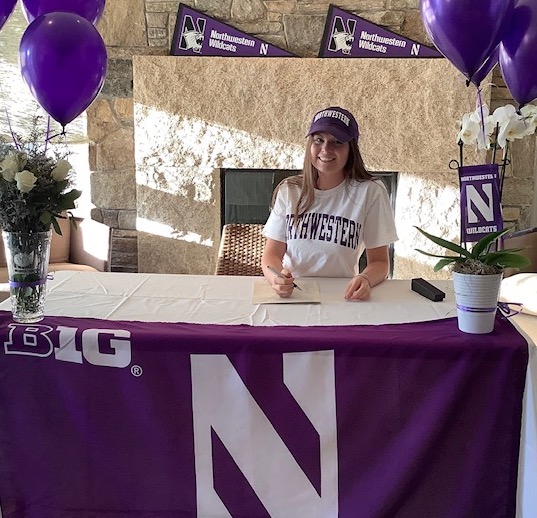 — Charlotte Hillary of Cherry Hills Village, the 2019 Junior Golf Alliance of Colorado's Girls Player of the Year, will play for Northwestern (No. 56 in the nation). Hillary recently won her third JGAC Tour Championship title.
— Jordan Jennings of Montrose, class of 2021, has verbally committed to join the Colorado State University team, which is ranked No. 5 in the country by Golfstat. Jennings has helped Montrose win the last three 4A state high school team titles.
— Former 5A state individual champion Emma Bryant of Aurora, class of 2021, will play her college golf at the University of Denver (ranked 50th in the country).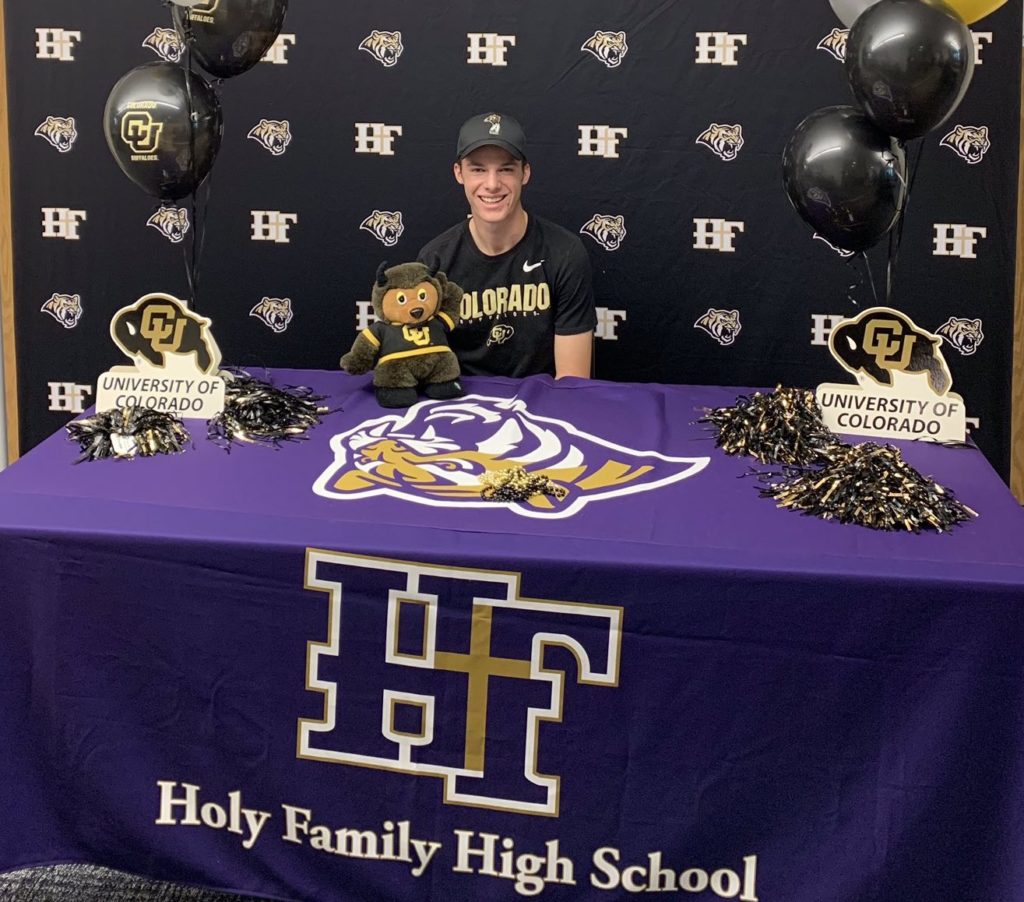 — Next fall, Jacob Mason of Westminster is headed for the University of Colorado (85th in the nation).
— And Ryder Heuston of Boulder, who has rounded back into form after a serious skiing accident in December 2018, is set to play at the University of Denver (No. 98 in the rankings).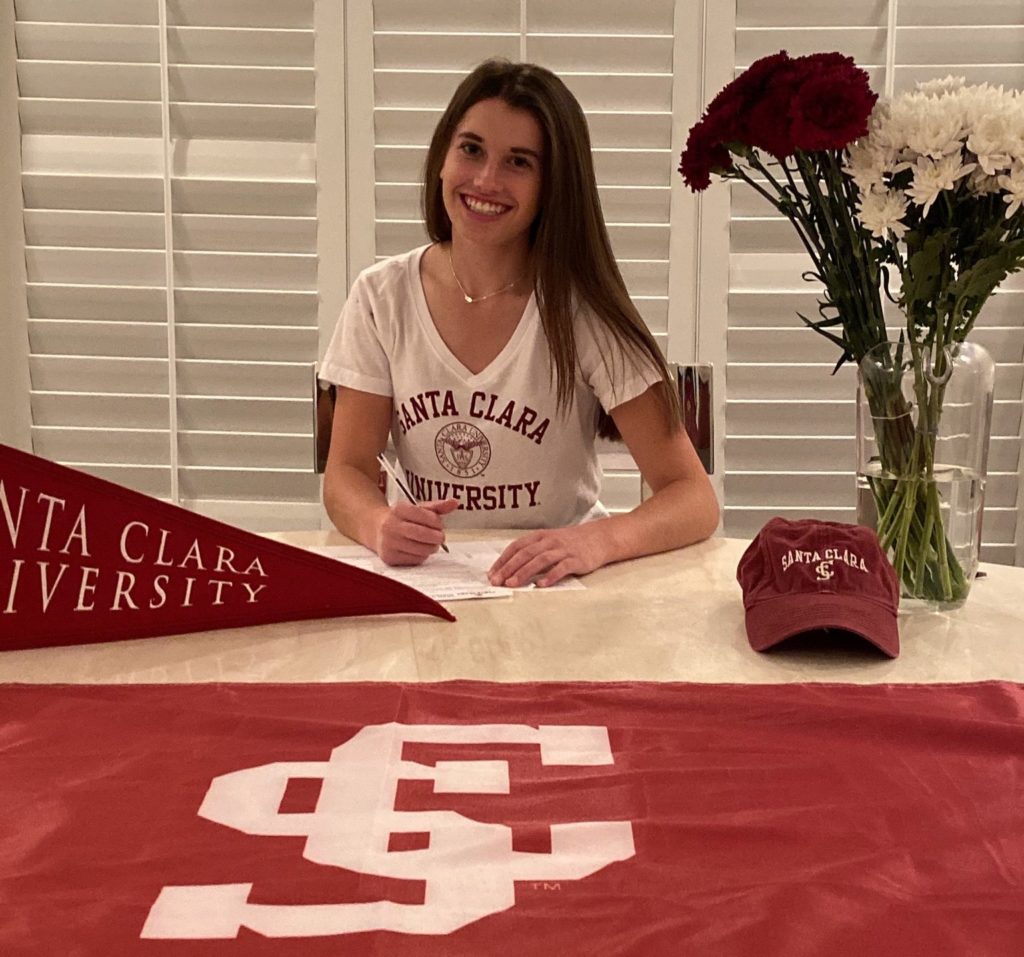 Other players headed for the Division I ranks are Westin Pals of Castle Rock (University of Northern Colorado), Meghan Vogt of Broomfield (University of Wyoming), Marie Jordaan of Denver (Santa Clara), Katie Berrian of Castle Rock (Creighton), Hannah Basler of Highlands Ranch (La Salle in Philadelphia), Ashley Kozlowski of Littleton (Purdue in Indiana as a walk-on) and Ryan Sangchompuphen of Denver (Detroit Mercy).
Last year, more than 30 class of 2019 Coloradans committed to play college golf at various levels.
Here's the rundown of the Colorado golfers (classes 2020 and 2021) who have either signed National Letters of Intent or have verbally committed to a particular program (* — indicates NCAA Division I program):
CLASS OF 2020
Boys
Walker Franklin of Westminster (Prospect Ridge HS) — Louisville (Kentucky)*
Ryder Heuston of Boulder (Fairview HS) — University of Denver*
Jacob Mason of Westminster (Holy Family HS) — University of Colorado*
Westin Pals of Castle Rock (Lutheran HS) — University of Northern Colorado*
Ryan Sangchompuphen of Denver (attends Denver School of the Arts and will graduate in 3 years, played golf for Denver East HS) — Detroit Mercy*
Walker Scott of Eaton (Eaton HS) — South Dakota School of Mines
Micah Stangebye of Montrose (Montrose HS) — Arkansas Tech

Jaden Stewart of Grand Junction (Grand Junction HS) — Bethany College (Kansas)
Bo Wardynski of Parker (Regis Jesuit HS) — University of Tampa (Florida)
Girls
Hannah Basler of Highlands Ranch (ThunderRidge HS) — La Salle (Philadelphia)*
Katie Berrian of Castle Rock (Regis Jesuit HS) — Creighton (Nebraska)*
Marissa Garcia of Castle Rock (Castle View HS) — Hastings College (Nebraska)
Charlotte Hillary of Cherry Hills Village (Kent Denver HS) — Northwestern (Illinois)*
Clara Hosman of Parker (Legend HS) — Post University (Connecticut)
Marie Jordaan of Denver (Colorado Academy) — Santa Clara (California)*
Ashley Kozlowski of Littleton (Rock Canyon HS) — Purdue (Indiana, as a walk-on)*
Hailey Schalk of Erie (Holy Family HS) — University of Colorado*
Meghan Vogt of Broomfield (Broomfield HS) — Wyoming*
CLASS OF 2021
Emma Bryant of Aurora (Eaglecrest HS) — University of Denver*
Jordan Jennings of Montrose (Montrose HS) — Colorado State*

OUT-OF-STATE SIGNEES FOR COLORADO-BASED SCHOOLS
Boys
Ethan Adam of Chandler, Ariz. — Colorado School of Mines
Dylan Arthur of McKinney Texas — Colorado Christian
Justin Biwer of San Diego — University of Colorado*
Gunnar Broin of Chanhassen, Minn. — Colorado State*
Rasmus Hjelm of Sweden — Colorado State*
Aaron Kuznik of Orono, Minnesota — Air Force Academy*

Ryan Mendez of San Diego — University of Colorado*
Ben Pierleoni of England — University of Denver*
Bradley Vu of Santa Cruz, Calif. — Colorado School of Mines
Girls
Panchalika Arphamongkol of Thailand — Colorado State University*

Katy Drocarova of Slovakia — University of Denver*
Lauren Gooding of England — University of Colorado*
Ellie Gower of Scotland — University of Colorado* (joining team in January)
Maggie Porter of Memphis, Tenn. — Colorado Christian
Maria Vallejo Gomez of Colombia — Northern Colorado*
(Note: This story will be updated as more signees/commitments are publicized. Please let us know additional signees by emailing golfjournal@coloradogolf.org)