Aspen resident Justin Leonard, CSU grad Steve Sands will be working Olympic golf for Golf Channel
By Gary Baines – 6/14/2021
The lineups for the golf competition at the Tokyo Olympics won't be finalized until later this month, but could have a little Colorado flavor.
One player with strong local connections, former University of Denver golfer Tonje Daffinrud (Norway) appears likely to tee it up. And though Colorado native Jennifer Kupcho is currently on the outside looking in — two spots from representing the U.S. — that could change with very strong finishes over the next weeks, at the Meijer LPGA Classic and the KPMG Women's PGA Championship, a women's major.
But regardless what happens on the competitive end regarding golf at the Summer Games, Colorado will be represented in a prominent way when the Olympic golf tournaments take place July 29-Aug. 1 for the men and Aug. 4-7 for the women.
Earlier this month, NBC Sports announced its lineup for Olympic golf coverage on Golf Channel, and a couple of broadcasters with strong ties to the Centennial State were included.
Justin Leonard, who includes a British Open title among his 12 PGA Tour victories, has lived in Aspen since 2015. He'll be making his Olympic analyst debut, working in the 18th-hole tower at Kasumigaseki Country Club. Leonard has worked for NBC Sports since 2015.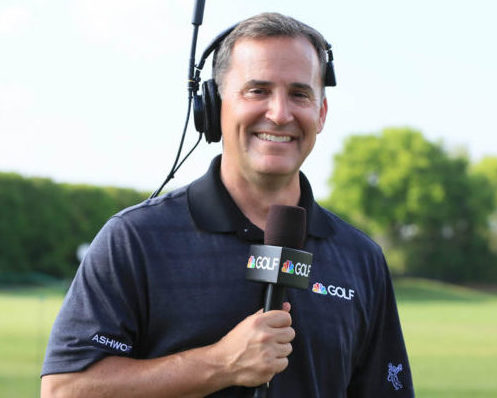 And Steve Sands, who graduated from Colorado State University in 1991, will be a part of NBC's Olympic golf team for the second time and will be broadcasting from his fourth Olympics (he did interviews in the 2014 and '18 Winter Games, working speedskating). Again, he'll be handling reporting duties this time around.
In addition, working as an analyst in the Tokyo Games will be Paige Mackenzie, the only amateur ever to win the Colorado Women's Open (2006). She'll be the lead analyst for the women's golf competition, working from the 18th tower. She'll be making her Olympic broadcasting debut. Mackenzie joined Golf Channel in 2012 and works women's golf events for NBC.
This year's Games will mark just the second one in the last century that includes golf, which returned to the Olympics in 2016 after a 112-year absence. Sixty players each on the men's and women's sides will compete in Tokyo.