UNC's TJ Shehee posts best college finish of career; teammate Jack Castiglia also ties for fourth; CSU women place third in their own tourney
By Gary Baines – 10/19/2021
The University of Northern Colorado men's golf team wrapped up the fall portion of its schedule on Tuesday and won't tee it up in another college tournament until mid-February. But the Bears went into the break on a strong note in several respects.
UNC placed second in the 11-team Herb Wimberly Intercollegiate in Las Cruces, N.M., and had two players finish in the top four — both Coloradans.
TJ Shehee of Mead tied for fourth place in the 78-player event — marking the best showing of his college career — and teammate Jack Castiglia of Lakewood joined him in that fourth-place tie.
Shehee, who played in the U.S. Amateur this past summer, posted rounds of 72-70-70 for a 1-under-par 212 total, which left him nine strokes behind winner Tiger Christensen of Oklahoma State. Shehee made 14 birdies, nine bogeys and two double bogeys in 54 holes.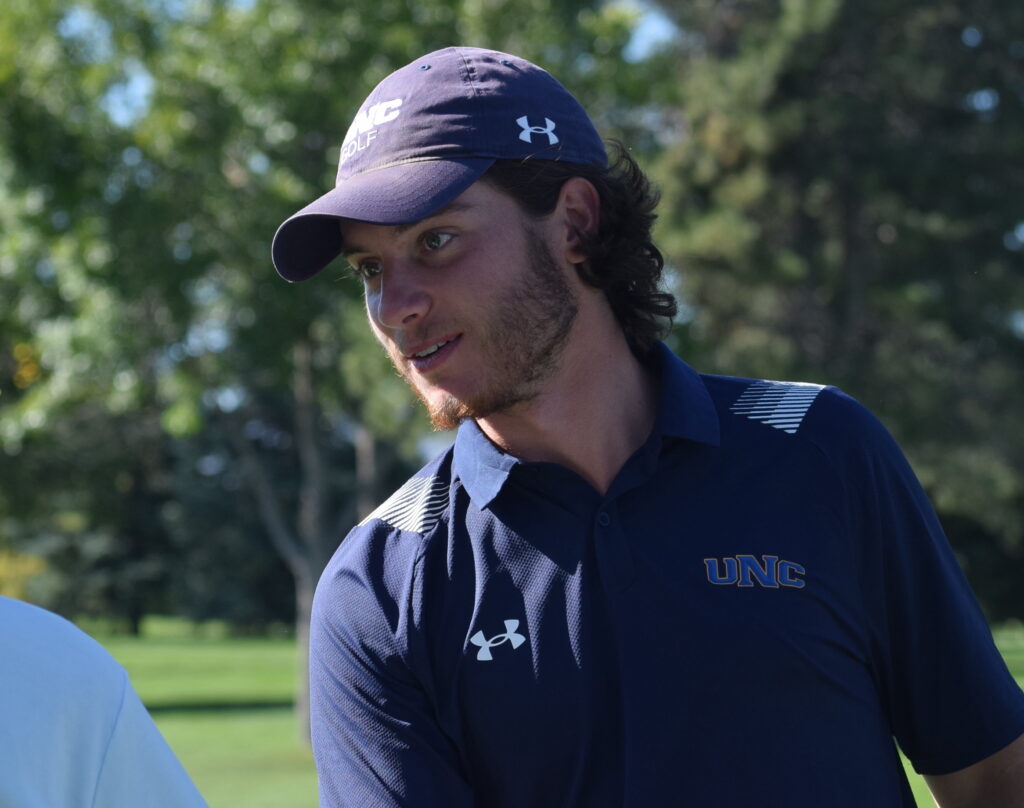 Meanwhile, Castiglia finished a fabulous fall individually. In five tournaments this autumn season, he recorded three top-7 finishes and four top-14s. And that includes a victory. This week, Castiglia went 75-68-69 and he carded an eagle, eight birdies, seven bogeys and a double bogey.
As a team, UNC ended up 15 over par, eight shots back of champion and host New Mexico State. The Air Force Academy placed seventh at 42 over par.
For all the scores from the Wimberly Intercollegiate, CLICK HERE.
Elsewhere in local Division I college golf:
— In the final Colorado-based NCAA Division I golf tournament of the season, host Colorado State finished third, the University of Denver fifth and UNC 11th in the 15-team women's Colonel Wollenberg Ptarmigan Ram Classic at Ptarmigan Country Club in Fort Collins.
Three players from Colorado-based schools notched top-10 individual finishes in the 81-player event. DU's Anna Zanusso and Alyson Bean tied for eighth with CSU's Panchalika Arphamongkol. All checked in at 4-over-par 220, eight strokes behind champion Ellen Nicholas of Incarnate Word.
Cal Poly won the team competition at 12 over par while CSU ended up 22 over, DU 25 over and UNC 62 over.
For all the scores from the Ram Classic, CLICK HERE.