Denver native Mark Hubbard making inroads despite conditional status on PGA Tour
By Gary Baines – 3/21/2022
Mark Hubbard could be regarded as something of an expert when it comes to knowing the differences between the PGA Tour and the Korn Ferry Tour. After all, he's lived it. The Denver native has made about 150 starts on the PGA circuit and close to 90 on the KFT.
But even then, Hubbard was left a little slack-jawed in the second half of February as he competed in back-to-back tournaments in Florida — one each on the Korn Ferry and PGA Tours.
At the KFT's LECOM Suncoast Classic, a tournament Hubbard won in 2019, he tied for sixth place in the 144-man field. That earned him $20,170. A week later at the PGA Tour's Honda Classic, Hubbard placed solo 15th, worth $146,000.
So … more than seven times as much money for finishing 15th in a PGA Tour event as for a tie for sixth place on the KFT.
"The PGA Tour does a great job with the Korn Ferry Tour in a lot of ways," Hubbard said in a March phone interview with ColoradoGolf.org. "It prepares you very well for the PGA Tour in terms of the golf aspect. But the quality of life, the money they play for …
"I went down and played the (Korn Ferry's) Suncoast Classic, and when I saw what I made, my jaw dropped. I still consider myself very lucky that I got to play golf that week and I made that amount of money just for playing golf that week. Don't get me wrong in the big picture. But in terms of the difference in what I made for 15th on the PGA Tour vs. sixth on the Korn Ferry Tour, it's a huge jump. And just the quality of life in general — the food at tournaments, the facilities. There's no child care so my wife and daughter don't get to travel as much on the Korn Ferry Tour. There are a ton of factors that are huge motivations to stay on the PGA Tour as opposed to the Korn Ferry Tour."
This subject hits particularly close to home for the former Colorado Academy all-state golfer and basketball player who since late 2014 has resided in The Woodlands, north of Houston. After all, he's gone from playing the Korn Ferry Tour full time in 2014, to the PGA Tour from late 2014 through 2017, to the KFT in 2018 and '19, and back to the PGA Tour from late 2019 to the present.
And this wraparound season (2021-22), he's competing on the PGA Tour on conditional status after finishing between 126-150 in the 2020-21 FedExCup standings — specifically 143rd. (The top 125 finishers are exempt in 2021-22.)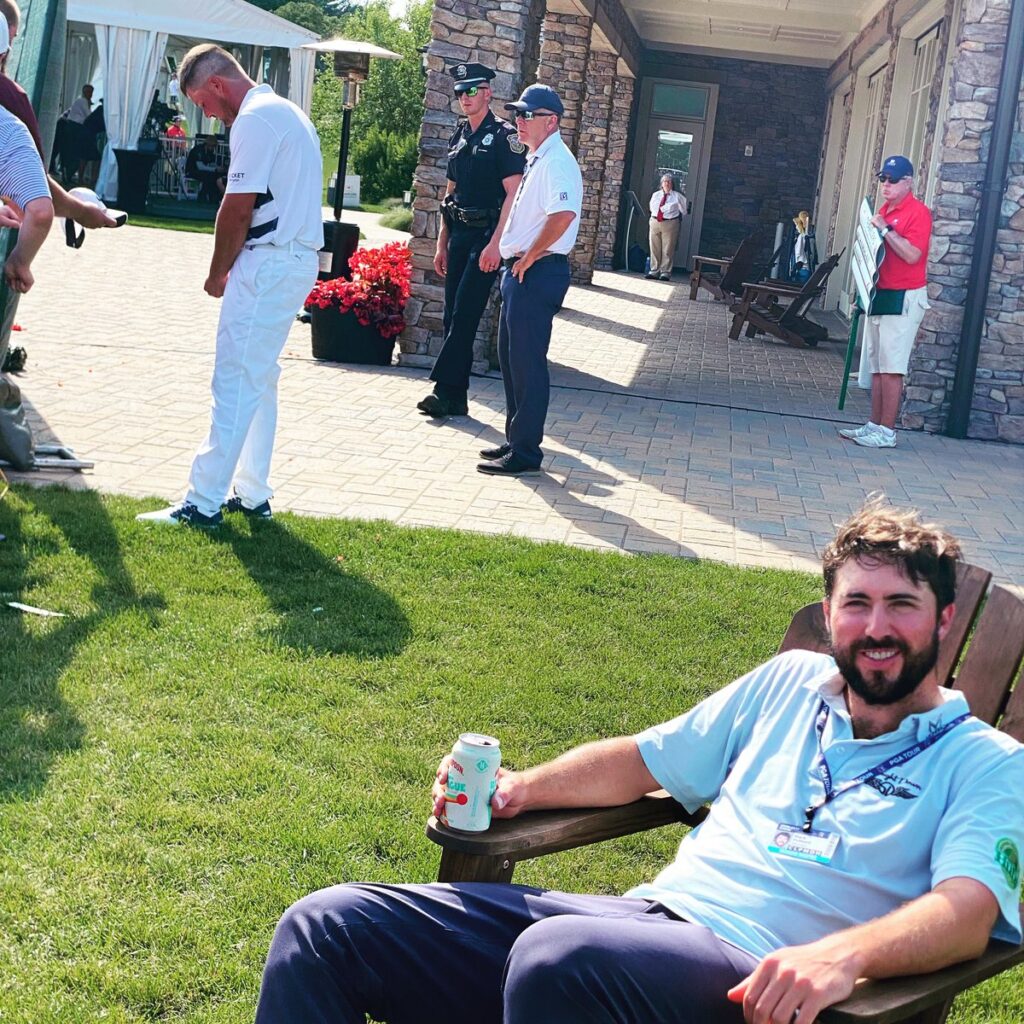 The upshot is that, rather than being able to control his tournament schedule as he likes, he largely simply competes in the events for which he's eligible, and skips the rest. And then some of his PGA Tour off weeks, he might play on the Korn Ferry Tour.
That sometimes results in situations like one in early March. On a Wednesday, Hubbard was in Puerto Rico less than 24 hours before the start of the Puerto Rico Open, a PGA Tour event held opposite the Arnold Palmer Invitational. That morning, he received a call saying that if he went to the API in the Orlando area, he would be the first alternate on site, which meant he may — or may not — get into the field for the invitational. Hubbard elected to stay in Puerto Rico and told PGA Tour officials to take him off the API alternate list.
"I'm more thinking week to week," he said at the time. "That's influenced a lot by my status; I can't say definitively what tournaments I'm going to get into, so I have to be ready to play whenever I get to play."
And, all in all, the results have been solid this season. As of March 21, he was 123rd in the FedExCup point standings despite having gotten into just eight PGA Tour events. He had notched three top-25 finishes — the 15th place at the Honda Classic, 16th in the Fortinet Championship in September, and 22nd at the Butterfield Bermuda Championship in late October. And in Puerto Rico, he rebounded from shooting 41 on his first nine holes of the event to make the cut and place 38th.
Through the first three weeks of March, he had a season scoring average of 70.3, with a 63, a 64 and a 65 to his credit since late October, along with a 62 and a 65 in KFT events. In two Korn Ferry starts, he'd placed sixth and fifth, leaving him 28th on that tour's points list, earning $42,470.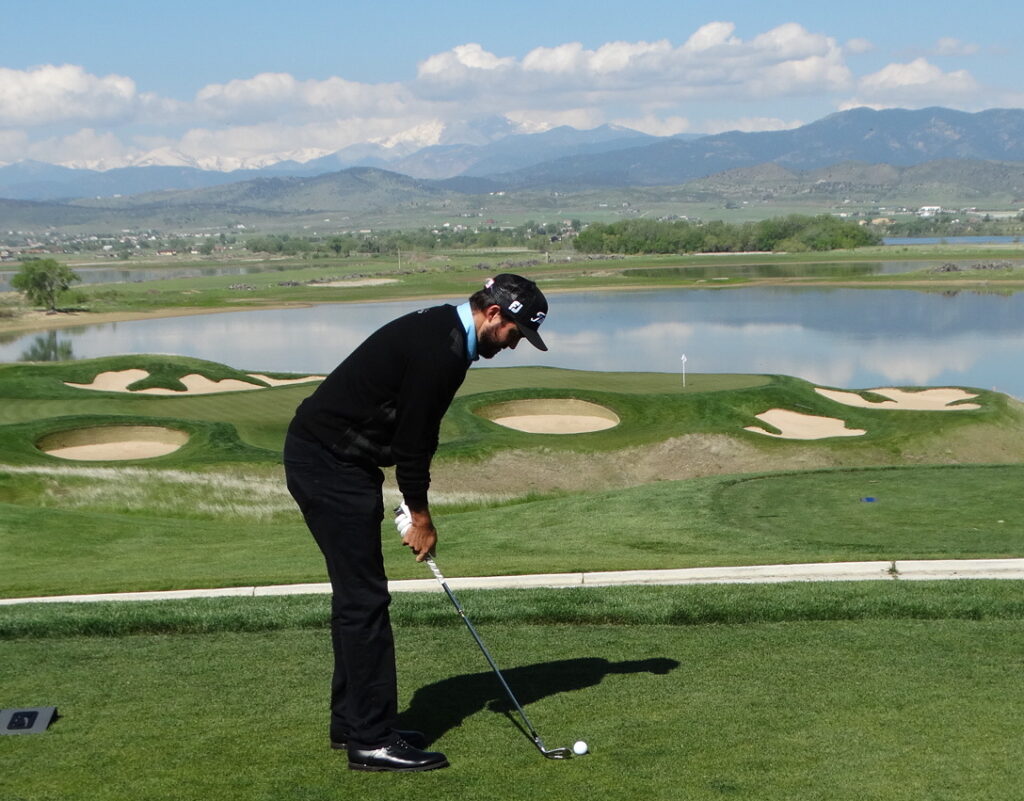 "I would argue that the state of my game right now is probably as good as it's been in a long time," said Hubbard, the runner-up in the 2019 Houston Open on the PGA Tour. "I've done a lot of my work on my swing — ball striking — in the last year, kind of going in a different direction. I don't want to say getting back to my roots, but trying to free myself up a little bit, get more athletic and not have as many swing thoughts (and) allow my body to move the way it naturally wants to move.
"So I've worked really hard on my swing and it paid off in the fall. Honestly, earlier in the year, I wasn't putting as great. Normally that was the strength of my game, and that was letting me down a little bit. A lot of that was I was working so much on my full swing that I hadn't gotten enough reps on my short game. Now that I'm feeling more comfortable with my full swing, I've been putting in those reps so things are starting to come together. (Short game) is what carries me. It's why I'm on the PGA Tour. It needs to be the best part of my game. And now I'm in a place where I'm feeling confident and natural with my (full) swing. So if I can put both of those things together, the sky's the limit."
A goal, of course, with roughly half of the PGA Tour regular season remaining, is to finish in the top 125 in points and qualify for the FedExCup Playoffs, which would assure him fully-exempt status on the PGA Tour for the 2022-23 season.
For that reason, Hubbard is keeping his focus primarily on the remainder of the PGA Tour schedule, rather than equally splitting his time there and on the KFT.
"It's easy to fall into a trap of trying to play both tours," the 32-year-old said. "A lot of guys in the past have fallen into that trap, playing OK on both tours but not great on either one. At the end of the year they end up 151 (in points) on the PGA and 101 on the Korn Ferry and now you have no status anywhere. So I was very conscious of that going into the year.
"Lucky enough for me, I got into a few tournaments in the fall and I was able to play well in Napa and Bermuda. That gave me a little bump in the FedExCup and made it so that — even though I can't really plan my schedule as much as I have in the past — I know the main tour that I'm going to be playing on this year is the PGA Tour. Then I can just kind of use the Korn Ferry Tour to supplement those events and stay tournament-ready, and use them to peak for my PGA starts."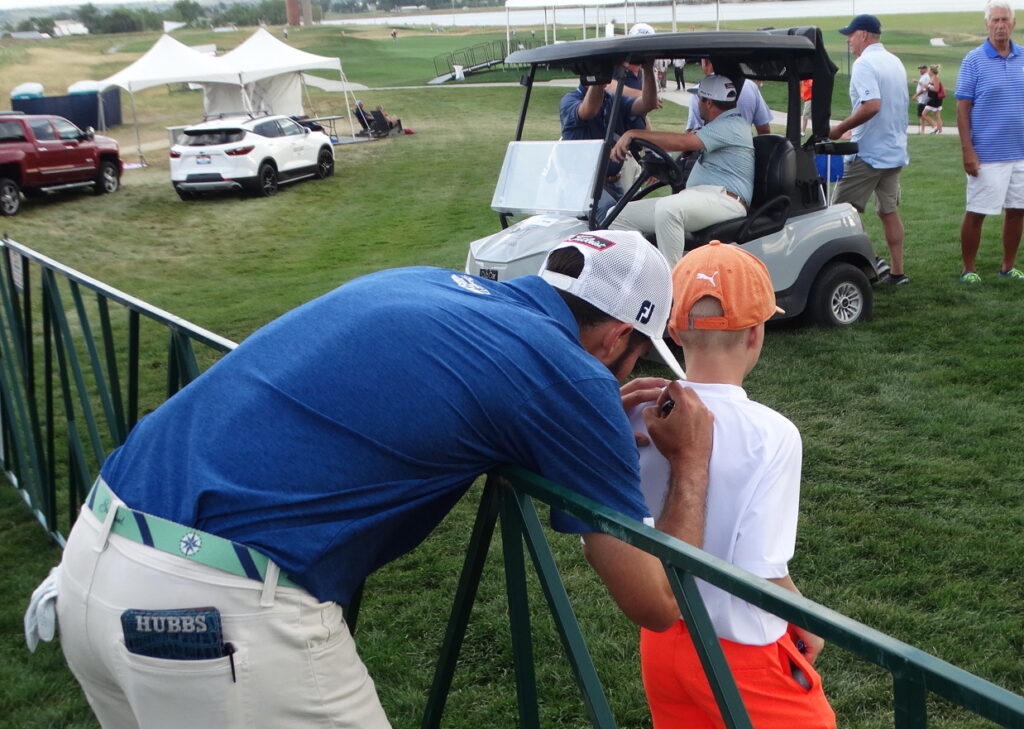 Hubbard, of course, laid the groundwork for his ascent on the ladder of professional golf in Colorado. He swept the Colorado Junior Golf Association majors — the CGA Junior Match Play and Junior Stroke Play — in 2007, earning Colorado's male junior player of the year honors. And three years later, while in the midst of his college career at San Jose State, he won the individual title at the inaugural Colorado Mark Simpson Invitational in 2010.
And now, after going through the mini tours, state opens, PGA Tour Canada and the Korn Ferry Tour, Hubbard is on the world's top circuit — and has every intention of staying there. As of March 21, he'd won more than $4.2 million on the PGA Tour, and another $649,870 on the Korn Ferry circuit. All told, he's earned more than $5 million in a decade as a professional golfer, just from his tournament winnings.
"I think at this point I've had a good enough career, (though) me and my family we're not set by any means," he said. "I'm still having to work for a living. But we have a decent life and we've been smart with our money. It's not like it was 5-6 years ago where you're literally playing for your livelihood and this tournament could mean you going to get a real job or something like that. The money aspect isn't as prevalent in your mind anymore. But the FedExCup points thing is always there.
"There are situations that (affect) us — the normal guys (more). All you see on TV is the top 20, and people think that's what professional golf is like. But really that's the top 5 percent or whatever (of tour golfers) — maybe event less.
"Us normal professional golfers, there are times where I'm coming down 18, and maybe I'm not in the final group and it's a par-5. If I go for it and make eagle, maybe I could back door a win. But if I make double (bogey) I drop from third to 11th; that's huge. There's definitely a consideration in my mind that I might lay up and hole a wedge, given my wedge game is good. Third place could lock up my card for the year; that is something that is in the back of our minds. I'm not saying necessarily that will make my decision, but it is something that 200 guys out here have to think about that Rory McIlroy doesn't have to think about for sure.
"The better you play, the easier it is to play well. If I were to win (a PGA Tour event), having that two-year exemption — that's why those exemptions are so meaningful. It really does free you up to just go play golf and try to make as many birdies as possible and go try to win every week."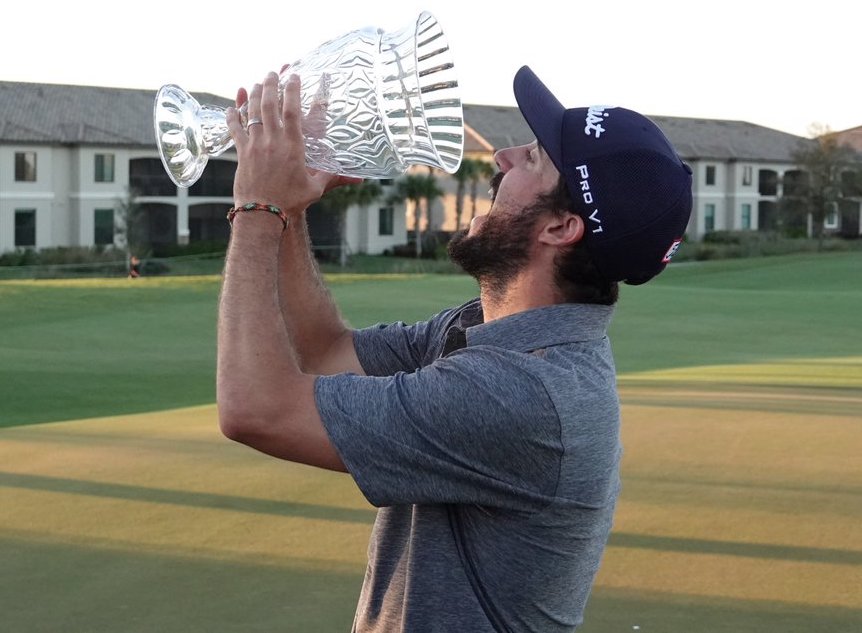 A year ago, Hubbard didn't have quite the level of confidence he does now. In his first 21 PGA Tour events last season, he made just nine cuts. But he placed in the money in 10 of his last 11 events to at least finish in the 126-150 category for the season. From late June to late July, he recorded three top-20 finishes. So overall since mid-May 2021, Hubbard has made 16 cuts in 19 PGA Tour events (through March 20).
In the middle of last season, Hubbard parted ways with his instructor, Kevin Kirk, who is technically oriented. And now he's working with Arizona-base instructor Andy Patnou. The idea was to "get back more to my feel and athleticism."
So what prompted the change of mindset?
"The last two years there were a lot of moments where I was playing really good golf but when I got tired or under pressure — or whatever it may be — I felt like there were times when my swing would break down and I wouldn't really have anything to fall back on," Hubbard said. "I didn't really have that feel and athleticism; I was trying to connect the dots and that's hard to do when you're fatigued or under pressure. I had enough times where I was in contention and didn't have a good day or something like that — where I kind of felt lost out there. I wasn't necessarily swinging my swing.
"Midway through the season last year, I just kind of said, 'Enough's enough. I'm going to stop banging my head against the same tree and try to get some space and clarity and not worry too much about the technical stuff and try to play golf and not really think as much.' I had some success at the end of last year, which was helpful getting me into this category — the 126 category — and helpful giving me some perspective that I was on the right track."
Of course, the idea is twofold: to get into contention more often, and when he does, to make the best of it.
"Having experience on these courses helps a lot," Hubbard said. "Knowing where to miss and where not to miss is very helpful — and not feeling like I have to play 18 holes on Tuesday and grinding and doing all this work. Knowing the course allows you to get the rest you need — rest your mind so you can be prepared. A lot of the nerves is just neurological nerves we face when you play 25-30 weeks a year and you're under the gun the whole time. The neurological fatigue we face, there's nothing you can really do about it. You can delay it a little. Just being able to give myself that rest is huge.
"The only way to get better at playing under pressure is to play under pressure a lot. The more you can get into contention, the better. There are times still if I haven't been into contention for a while where I'm more nervous than I figure I should be. There are other times where you're feeling good about your game — sort of like I am now — where it starts to feel more natural because you're used to doing it week in and week out. Watching the big guys play — the Phil Mickelsons, the Justin Thomases — the more you play better, the easier it is to play better because you really do get used to playing with that pressure."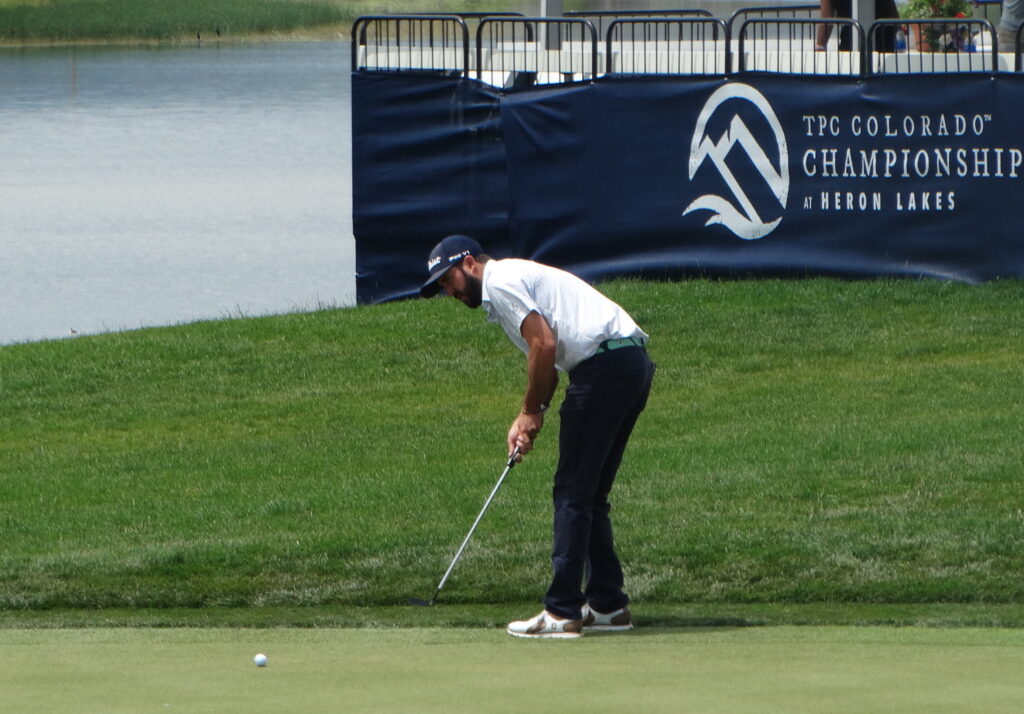 Because Hubbard is constantly on the quest to keep his PGA Tour card and improve and get in the hunt for titles, he typically gets back to Colorado very little in the warm months. When he competed in the inaugural TPC Colorado Championship (now called The Ascendant at TPC Colorado) in 2019 and finished 37th, it marked his first tournament in Colorado since the 2013 Colorado Open. Otherwise, he typically visits family — his mom, stepdad and brother, a Colorado Academy golfer, live in the Pinehurst Country Club area — and friends during the year-end holidays. For instance, this past winter he skied at Steamboat Springs for a week.
"Other than that, it's tough to find a week off and when we do have a week off we just want to be home because we're never home," Hubbard explained.
Hubbard is one of several PGA Tour players who either have grown up in Colorado or are now residents of the state. The list includes Wyndham Clark, Martin Laird, Jim Knous and Kevin Stadler. Hubbard is no stranger to any of them.
"I probably know Wyndham the best," he said. "We'll play some practice rounds together. I know his caddie, John Ellis, really well. We traveled and played together on some mini tours in Canada. He helped me out a lot just starting out as a pro. He at the time was living in San Jose where I went to school. We played a lot together there as well.
"I get paired with Martin every once in a while. I sold my Super Bowl tickets to Kevin Stadler one year at the Waste Management (Phoenix Open). I see Jim all the time; we're in the same (PGA Tour) category.
"I know us Colorado guys all root for each other."