Aurora's Sophia Capua wins chip portion of Drive, Chip & Putt National Finals for girls 14-15; fellow Coloradans Matai Naqica and Anthony Chen narrowly miss victories in putting
By Gary Baines – 4/3/2022
National champion.
It has a nice ring to it. Just ask Sophia Capua of Aurora.
After her performance Sunday at Augusta National Golf Club — and on Golf Channel — she can call herself a national champ, at least when it comes to the art of chipping in the girls 14-15 division.
Capua, who doesn't even consider chipping her best discipline in the Drive, Chip & Putt competition, nevertheless prevailed on Sunday in the National Finals, where winners are crowned overall and for each of the categories.
No Coloradan has ever won an overall crown, and Capua is believed to be the first from the state to prevail nationally in a given discipline.
"I never would have thought (I would win) chipping because that's not my best category," she said. "I'm surprised I actually got it. The girls here are really good and it's my first year being (at National Finals) and it's kind of different. It means a lot to me because now I can go back to Colorado and represent."
And actually, Capua won the chipping with ease as the aggregate distance from the cup with her two chips was 7 feet — more than 10 feet better than any other competitor.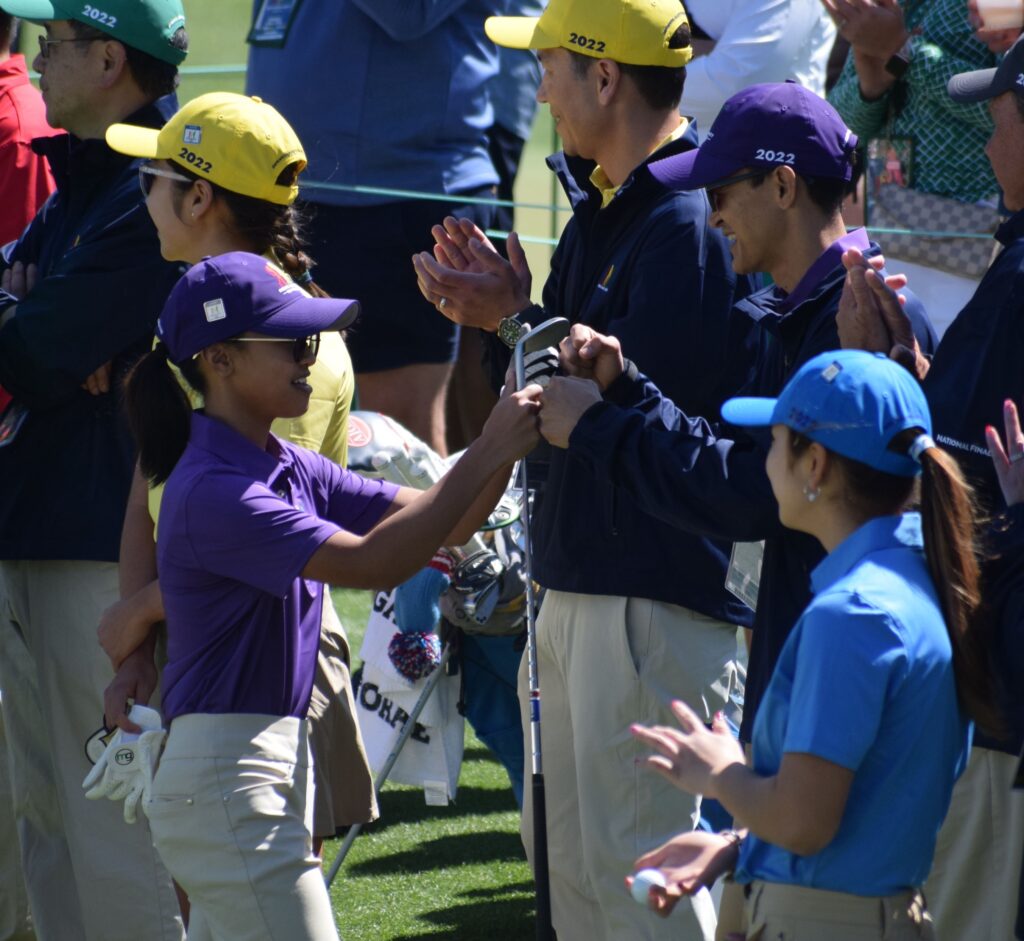 Two other Coloradans out of the record four that made the DCP National Finals this year nearly matched Capua's feat of winning a discipline within their age group on Sunday.
Matai Naqica of Centennial finished second in putting among boys 14-15, and wasn't edged out until the final competitor. And Anthony Chen of Aurora also placed runner-up in putting — in the boys 12-13 division.
In the overall competitions on Sunday, Capua finished fifth out of the 10 competitors in girls 14-15 with 17 points. On the boys side, Judd Nikkel of Fort Collins shared eighth place for age 10-11 with 11 points, while Naqica was ninth in 14-15 with 12.5 points, and Chen tied for ninth in boys 12-13 (12 points).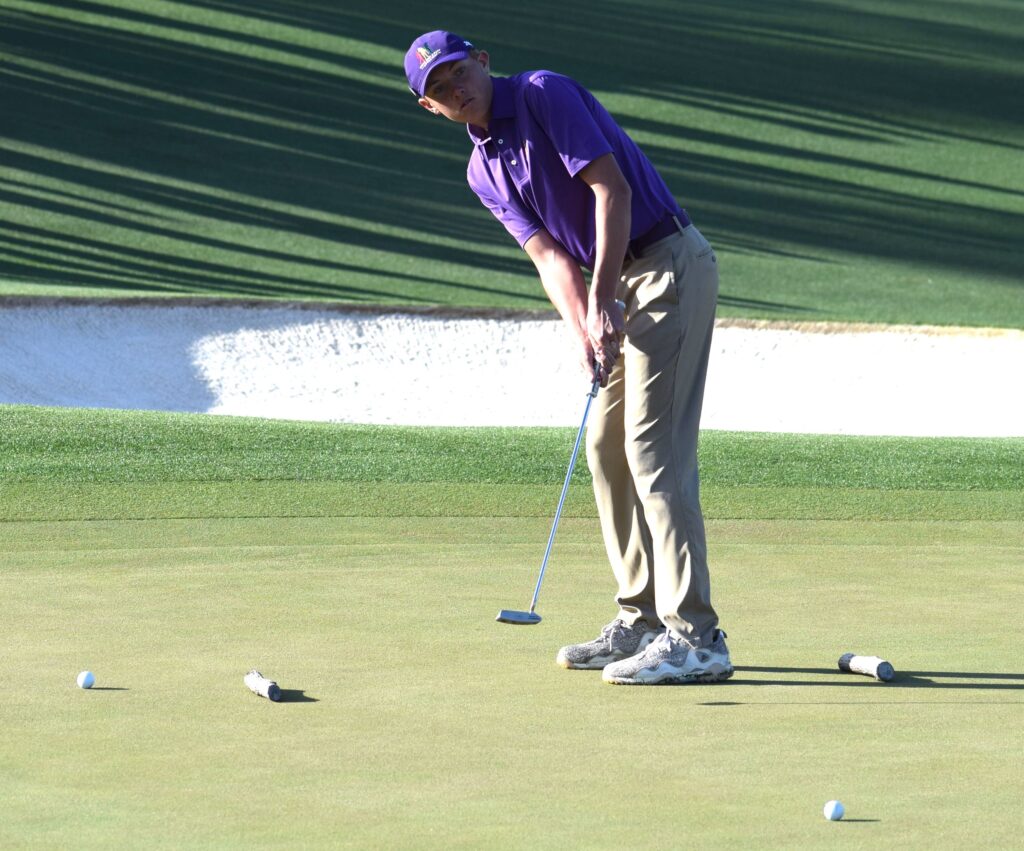 Matai Naqica of Centennial almost drained his 30-foot putt on the 18th green at Augusta National.


In the putting discipline, Naqica left his 30-foot attempt just 5 inches short of the cup, and missed his 15-footer by a foot. His putting lead stood until the final competitor, Jaden Dumdumaya of Fairfield, Calif., made his shorter putt after missing his long one by 8 inches.
"I wanted to win that so bad," said Naqica, a Columbine High School golfer competing in his final DCP. "But then Jaden almost drained two putts in a row. It was really fun. This is a good place to practice with a big crowd around you. It's great."
Not long after, a similar scenario played out for Chen on the historic 18th green at Augusta National, where the Masters will be contested this coming week. In the boys 12-13 putting, Chen was the first player to go, missing his 30-footer by 13 inches and draining his 15-footer, celebrating with a putter raised to the sky. But Michael Jorski of Clarendon Hills, Ill., holed his 30-footer and missed his 15-footer by just 8 inches to edge out Chen.
"I thought someone would do better (in putting before it was over)," Chen said. "But I was happy. I've never done anything this big or on TV. It was really nice. I really liked it."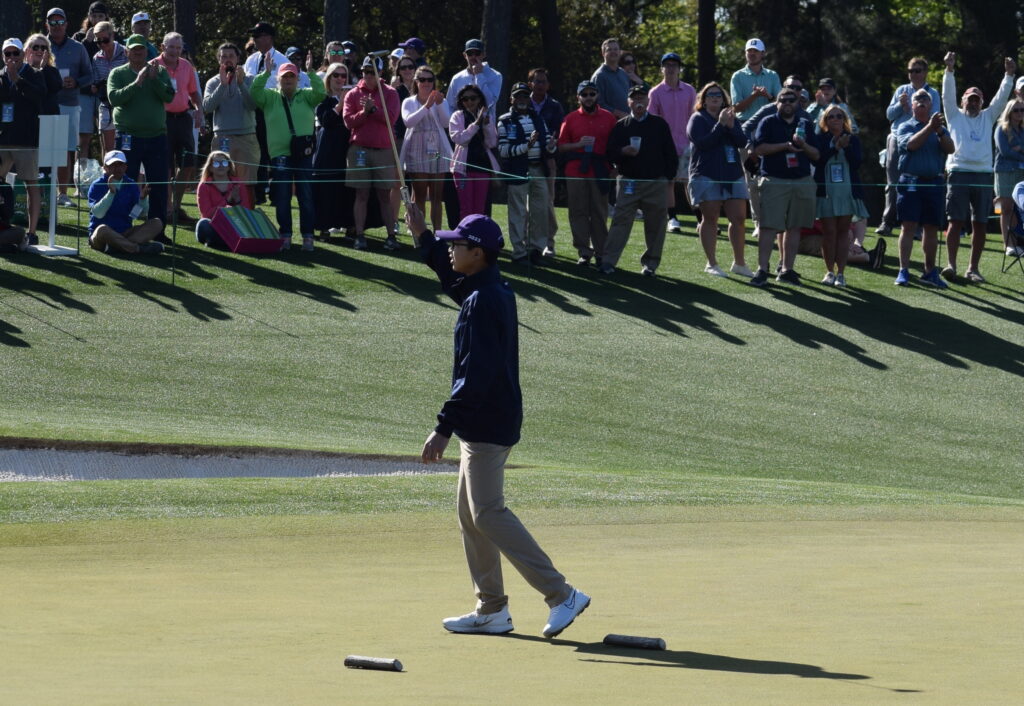 Meanwhile, Nikkel did best in the chipping, placing fourth among boys 10-11, leaving his attempts an aggregate 12 1/2 feet from the hole.
But Sunday was about more than competition. It was also about the experience. Drinking in the Augusta National Golf Club atmosphere is part of it. But it was also having great golfers and famous people watching the National Finals and handing out the awards. For instance:
— Bubba Watson watched Naqica chipping, while Dustin Johnson presented the older boys their hardware.
"It's really special," Naqica said. "I really wanted to do well in front of them, but stuff happens. I loved meeting them."
— Former U.S. Secretary of State Condoleezza Rice greeted the kids after they putted on the 18th green.
"It's amazing," Chen said of seeing Condi, Nick Faldo and Watson. "I've never seen any of them up close so it was really cool. This was pretty much the biggest thing I've done (in the way of a golf experience)."
— Faldo made the presentation to Chen's division, Fred Couples to Nikkel's, and Nancy Lopez's to Capua's.
"It was fun to see Freddy Couples and meeting Condoleezza Rice," Nikkel said. "I'm going to come back tomorrow and hopefully see Tiger."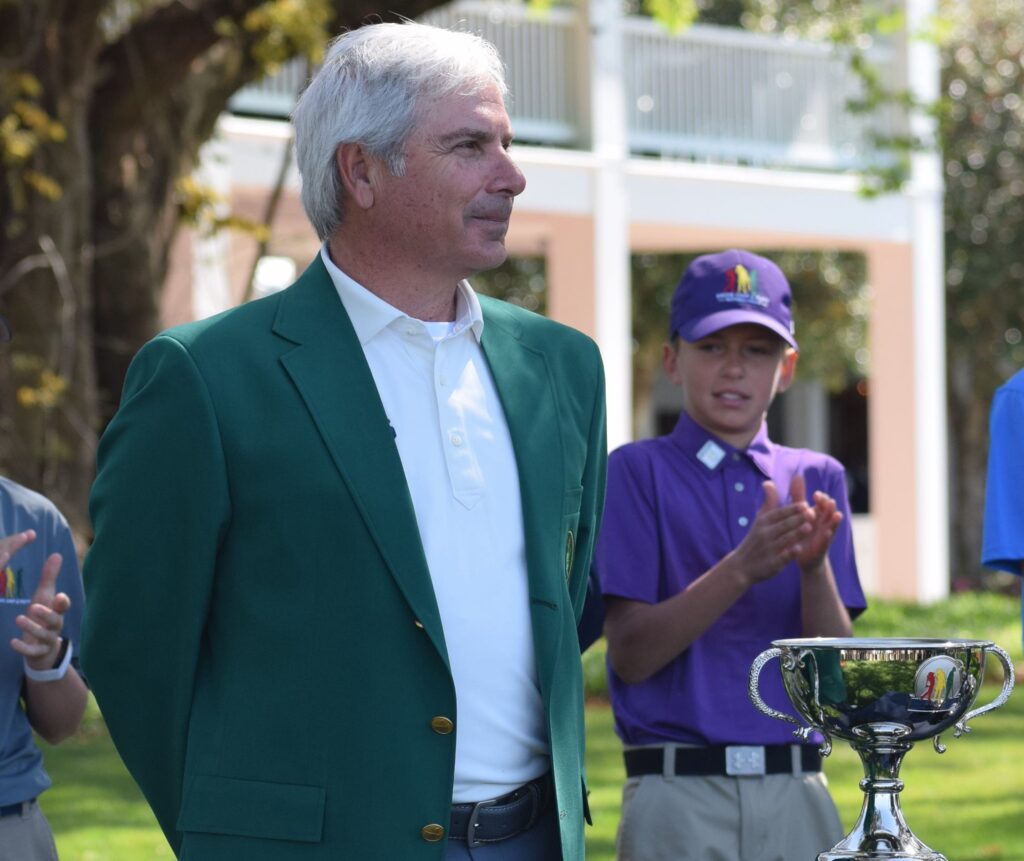 Given the atmosphere, both Nikkel and Capua understandably were pretty nervous coming in.
"My legs were shaking," Nikkel noted.
"When I first got here I was really scared," Capua said. "On the drive, I was really shaking a lot. My first one went out of bounds. But that's OK because I came back with the chipping (victory). I was seeing everybody's chips and I was like, 'I can compete with these and I can win it.'"
Naqica was accompanied at Augusta National by several teammates and coaches from Columbine. All in all, it was something he'll never forget.
"Performance wise, not that good," he said of this particular Sunday. "But experience, it was a 10 out of 10."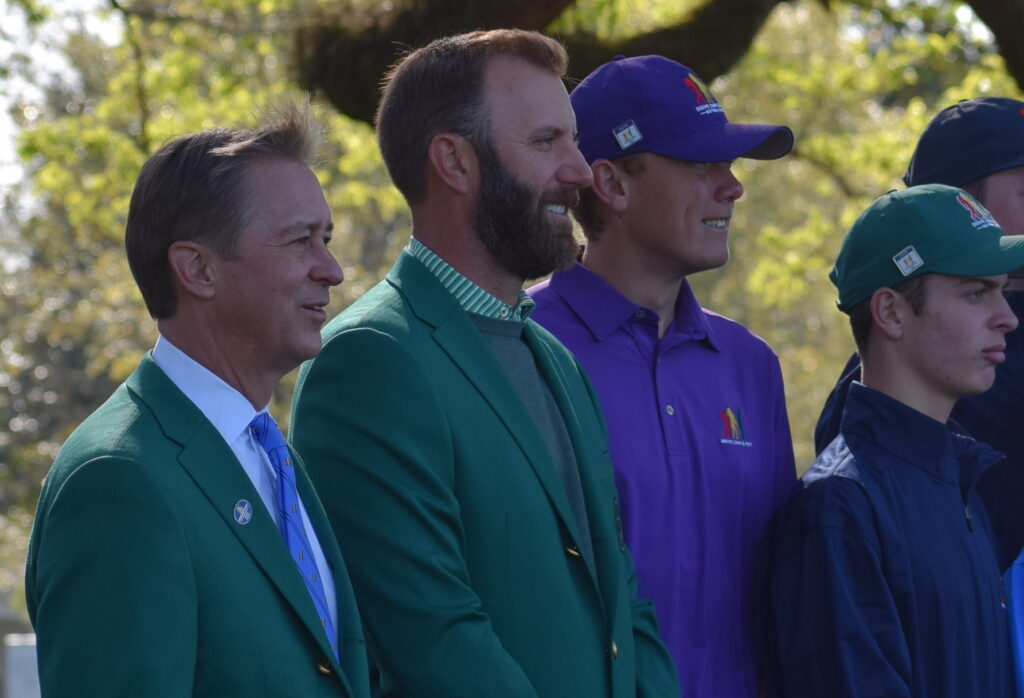 Sunday marked the first time in three years that a Colorado junior golfer was competing at Augusta National Golf Club in the DCP national championships. Actually, a record four Coloradans were, surpassing the total from 2019 by one. Considering 80 players competed overall on Sunday, Coloradans represented more 5 percent of the total.
In 2019, Chunya Boonta of Centennial recorded the highest overall finish in the event ever by a Coloradan, placing second in the girls 12-13 division. Actually, all three locals posted top-five finishes in their divisions, which had never before been done by kids from the Centennial State.
Since then, the DCP National Finals in 2020 were canceled due to Covid-19 safety concerns, and qualifiers for that event were automatically invited to the 2021 Finals. So, since no Coloradans had made the grade for the 2020 event, they missed out on last year's Finals. Hence, the long DCP National Finals drought for locals.
The only six Coloradans who had competed in DCP National Finals before Sunday were Caitlyn Chin twice (2016 and '19), Chunya Boonta (2019), Grady Ortiz (2019), Luke Trujillo (2016), Arielle Keating (2016) and Kaden Ford (2018).
The National Finals are the fourth of four stage of the DCP competition, following Locals, Sub-Regionals and Regionals.
In DCP events, contestants score points in each discipline — driving, chipping and putting — based on how they place in each, with the points added together for a cumulative total. There are eight age/gender divisions in each DCP event.
DCP is sponsored by the Masters, the USGA and the PGA of America. The competition is limited to players 7-15.
For all the scores from Sunday's Drive, Chip & Putt National Finals, CLICK HERE.