Brent Vasa, whose first adult job was as a Marine mortarman, returns to CGA as director of junior competitions 
By Gary Baines – 1/20/2020 
As job paths go, it's become almost a rite of passage.
If you want to become the CGA's director of junior competitions — or a person with a similar title — it's a very good idea to have served as an intern at the association.
That's certainly been the case during the great majority of the 21st century, with the latest CGA full-time hire following the pattern as well.
Dustin Jensen did it that way. So did Eric Wilkinson, Ashley Barnhart and Jacob Erisman. They all served extensive internships at the CGA before landing jobs overseeing junior competitions for the association. 
And now it's Brent Vasa's turn.
Vasa recently joined the CGA staff as director of junior competitions after being a USGA P.J. Boatwright Intern at the association in 2018.
Of course, it's not unusual for employers of all sorts to hire former interns when certain staff positions come open. After all, an extended internship can prove to be an invaluable audition, demonstrating strengths and weaknesses of all sorts.
"Brent has been around before; he performed a year-long internship for us," said Barnhart, now the CGA's managing director of golf operations, who worked regularly with Vasa during his internship. "We saw the work he did there and we're excited to have him back."
And the feeling is certainly mutual. When Vasa came aboard as a staffer this month, returning to the CGA offices in Greenwood Village was like a homecoming.
"It was just like returning home," the 26-year-old said. "I stepped right in and it was legitimately like I never left. It was a very good transition; not a whole lot of reintroductions or anything like that. It was literally like coming back home.
"I'm sure that was one of the strong suits for me getting hired — the relationships I had with juniors, with parents. They knew who I was. It's going to be exciting to see them all again this year."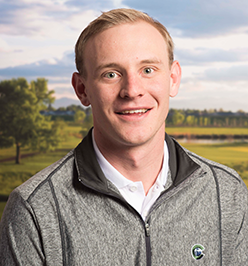 It's been an interesting path for Vasa to end up at the CGA. A 2012 graduate of Haxtun High School in far northeastern Colorado, he enlisted in the Marine Corps and spent most of his military stint in Camp Lejeune along the coast of North Carolina as a mortarman. That's right: Vasa has gone from firing military mortars to working with kids and helping them develop through golf. 
"If I would have gone to college, my life would have been a totally different story," said Vasa, who ended up a Corporal (E-4) during his time in the service. "The Marine Corps definitely helped me grow up by leaps and bounds. It matured me to a level that college couldn't. I would never take that experience away. You learn things you never thought you'd learn in your life. It was definitely a great experience and if I had to do it again I would."
It was during Vasa's final year in the Marines that he decided to pursue a career in golf.
"It's something a little less stressful — a lot less stressful actually," he said with a laugh. "Being able to play the game I loved since I was very young. … That was really the defining moment right there — that I was going down to Florida to the Golf Academy of America."
Vasa, who played high school golf in Haxtun — along with baseball and basketball — did an internship at Ballyneal, the highly-regarded course in nearby Holyoke, after leaving the Marines. Then he departed for the Golf Academy of America, where he studied for 16 months (2016-17), during which he also worked for a time in the outside-services staff at Arnold Palmer's Bay Hill Club & Lodge in Orlando.
"I was planning on staying (in Florida) and my career counselor said, 'Do you want to go back to Colorado?,'" Vasa relayed. "I said, 'If there's an opportunity, by all means.' That's when I found out about the internship."
As a Boatwright Intern at the CGA in 2018, Vasa spent much of his time working Junior Golf Alliance of Colorado events, proving both affable with the kids but also helping teach life skills through golf when situations presented themselves.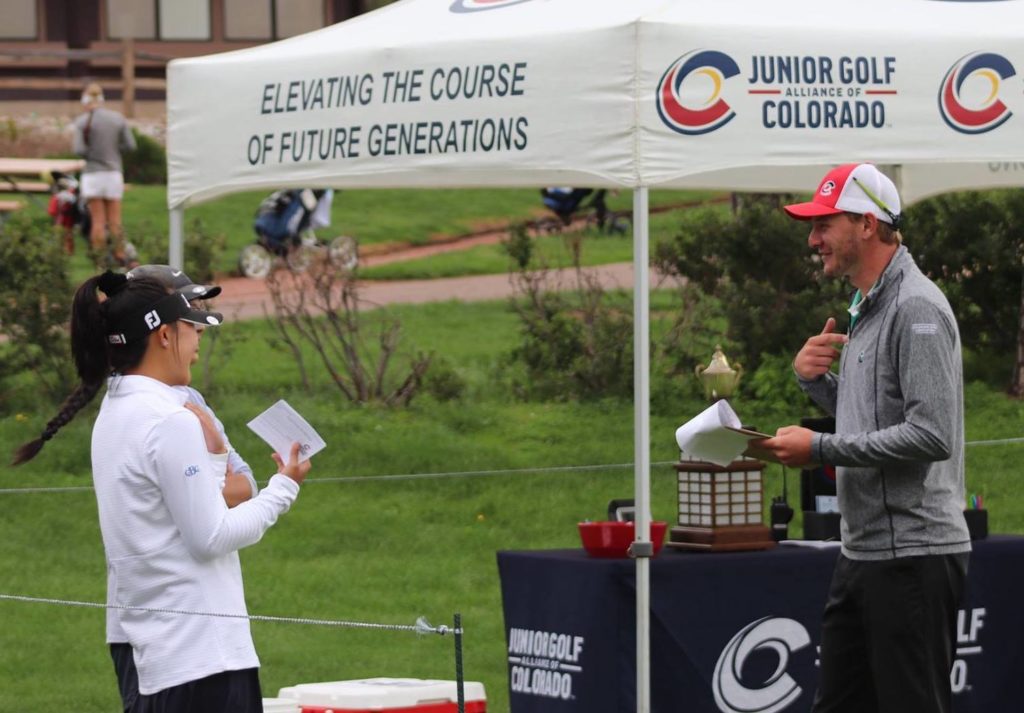 After that year with the CGA, Vasa remained a presence on the Colorado golf scene, taking a staff job as a program specialist for the Colorado Open Golf Foundation. There, throughout 2019, he worked with kids and the programming at The First Tee of Green Valley Ranch, as well as assisting with running the CoBank Colorado Open, Colorado Women's Open and the Colorado Senior Open.
"He had a year away and gained some more experience with The First Tee, teaching and instructing," Barnhart said. "We think that's pretty valuable too."
Working alongside Barnhart in 2018 was no small part of the learning process either for Vasa.
"Ashley is a friend, role model, peer, leader. She's a huge person I look up to, first and foremost, from that first internship," he said. "She taught me pretty much everything about tournament golf there is to teach somebody in nine months. That internship was phenomenal. The outtakes of that are going to make me successful in this position."
So 2020 will mark Vasa's third consecutive year devoting much of his duties to working with kids.
"Education is the greatest part of it with kids," he said. "You get that chance to educate somebody. Bad habits are created by arguing with rules officials or other (tournament officials. Teaching good habits early in life) is a good spot to be in where it's not always confrontational.
"Educating kids on golf with using life skills — seeing growth in that — is very, very rewarding."
The CGA also plans to hire a manager of junior competitions that likely will begin duties next month. Also playing a large day-to-day role with the Junior Golf Alliance of Colorado in 2020 — as he has the past couple of years — is Scott Minta, the junior golf manager at the Colorado PGA. (Minta is also a former P.J. Boatwright intern — in his case for the Sun Country Amateur Golf Association.) The Section and the CGA co-founded the JGAC, which launched in 2016.