CSU's AJ Ott continues impressive play by winning men's title at CGA Fall Amateur going away
By Gary Baines – 10/12/2020
AJ Ott misses competing intercollegiately with his Colorado State University teammates this fall, but college golf or not, the fifth-year senior from Fort Collins has been a force with which to be reckoned recently.
In August, the 23-year-old narrowly missed making match play while competing in his fourth straight U.S. Amateur. And he's consistently been in contention in the tournaments that have helped fill the void with no NCAA Division I programs in Colorado playing college golf this fall due to Covid-19 safety concerns.
Late last month, the 2020 honorable-mention All-American finished third in both the Fort Collins GCAA Amateur and the Tucker Amateur in Arizona, competing in fields full of college players.
Then on Monday at CommonGround Golf Course in Aurora, Ott made a statement with a six-stroke victory in the CGA Fall Amateur, another event that included many of the top Colorado-based Division I golfers.
"It's been fun," he said. "I was close (to making match play) at the U.S. Am and close in Fort Collins. It's just fun to get to play again and keep playing well. I feel blessed to even be playing. It's been a lot of fun that they can put these tournaments on for us when other stuff is shut down (due to Covid-19)."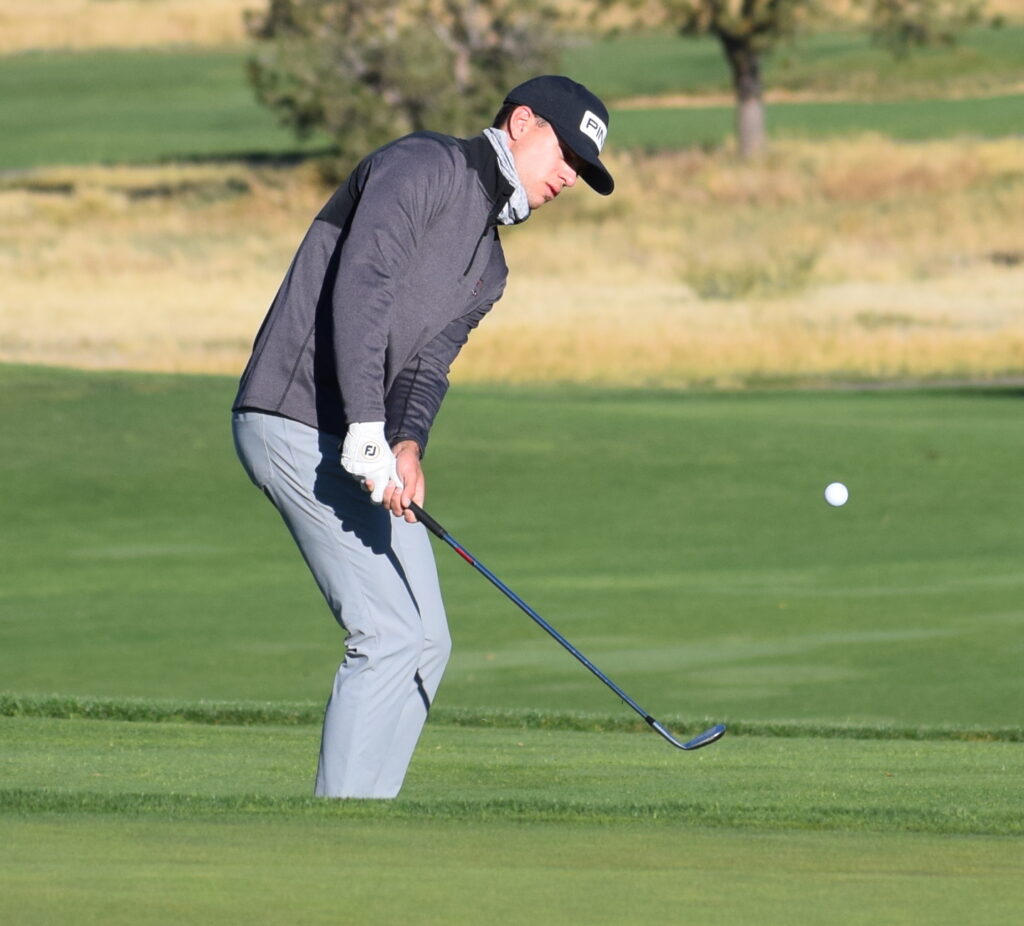 Ott put the final touches on his victory on Monday morning after winds kicked up to such a degree on Sunday afternoon that play was stopped for the day. The 2018 CGA Player of the Year — and winner of the 2018 CGA Match Play — had just four holes to complete on Monday and he was up by six when play resumed.
Though a bogey on No. 15 prevented a bogey-free final round, he parred in from there and matched the low score of round 3 with a 3-under-par 67. That was no small feat considering how the wind was howling during his last couple of holes on Sunday before play was stopped.
In dealing with the wind, it probably didn't hurt that Ott had had some recent experience in that regard — in the U.S. Amateur at Bandon Dunes in coastal Oregon, where windy conditions are commonplace.
"It was nice to have that experience," said Ott, winner of the 2019 Southern Amateur. "That stuff is bad, but everyone has to play in it. It's one of those things. If you're able to practice in it, it's definitely a little benefit for sure.
"I knew it was going to be a lot different (in the final round), so I tried to stay positive and have fun, knowing it wasn't going to be the end of the world if you made a couple of bogeys. There's some tough holes out here with the wind."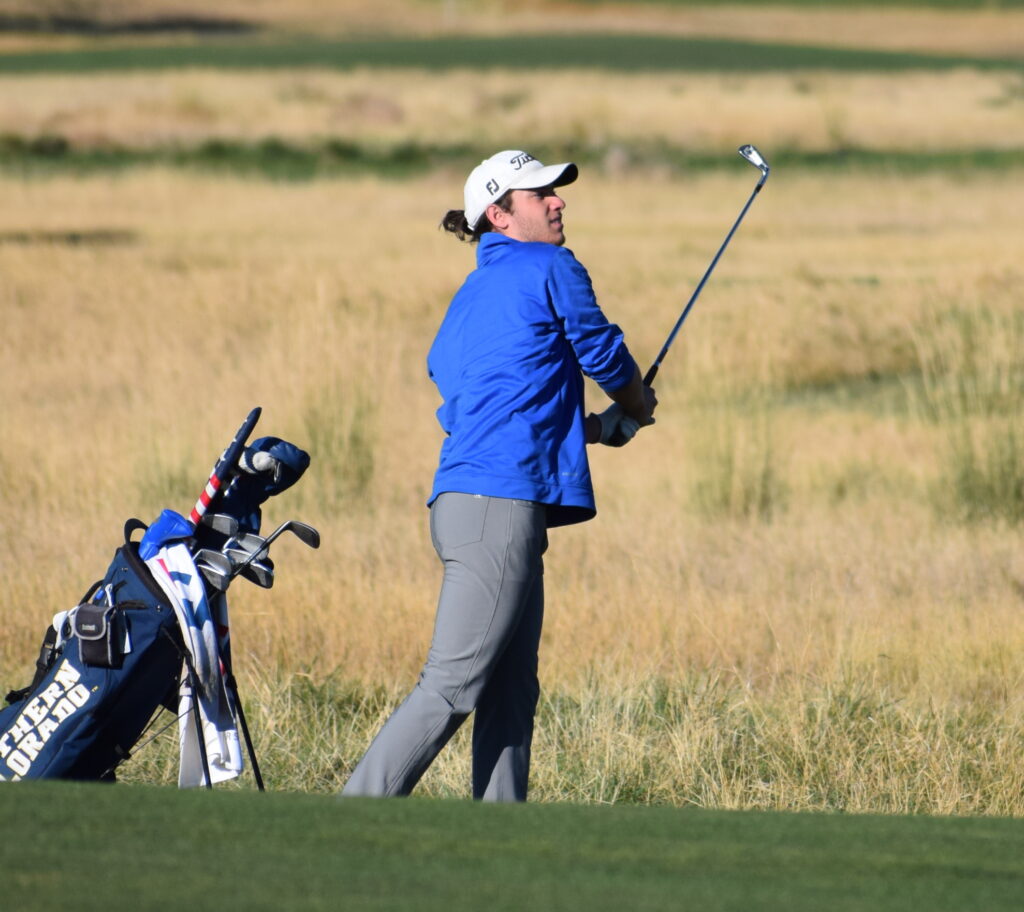 After trailing by one going into the final round, Ott's 67 gave him a 54-hole total of 10-under-par 200. In the final two rounds, he made just two bogeys.
"He's been playing really good for a while," said CSU assistant coach Parker Edens, who tied for second place on Monday, also after shooting a 67. "He's definitely putting the work in. He's a steady-Eddie kind of kid. He's the kind of kid you can count on on good days and bad days. He's always going to give you a good one.
"I'm looking forward to the spring (college season) with him."
Edens, one of a smattering of non-college players competing in the Fall Amateur, was part of a five-way tie for second place on Monday. Joining him at 4-under 206 were players from a variety of other local college programs — Jack Castiglia from Northern Colorado (74 in the final round), Jackson Solem (73) and Esteban Missura (70) from the University of Denver and Victor Bjorlow from the University of Colorado (68).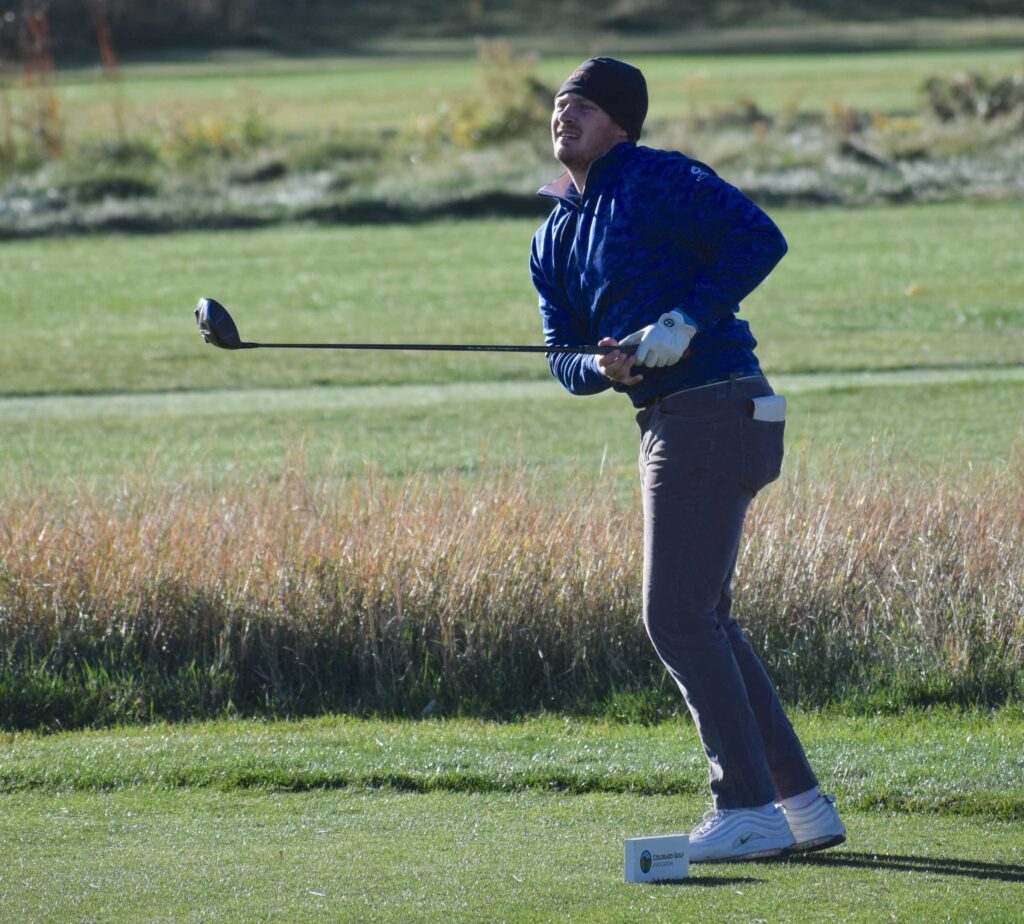 The fact that Ott prevailed in the men's tournament and DU's Mary Weinstein in the women's on Sunday (READ) was interesting given how much the two have in common in recent years. 
Both are fifth-year seniors at Colorado-based DI programs, they were the respective boys and girls players of the year in the inaugural season of the Junior Golf Alliance of Colorado (2016) and they were the CGA men's and women's players of the year in 2018.
Similar to Weinstein, Ott thought playing college golf would be in his rearview mirror at this point in his life. And like her, while a premature ending to the 2019-20 season led to him returning for a second senior season, he's now pursuing a graduate degree (in Ott's case, in sports management).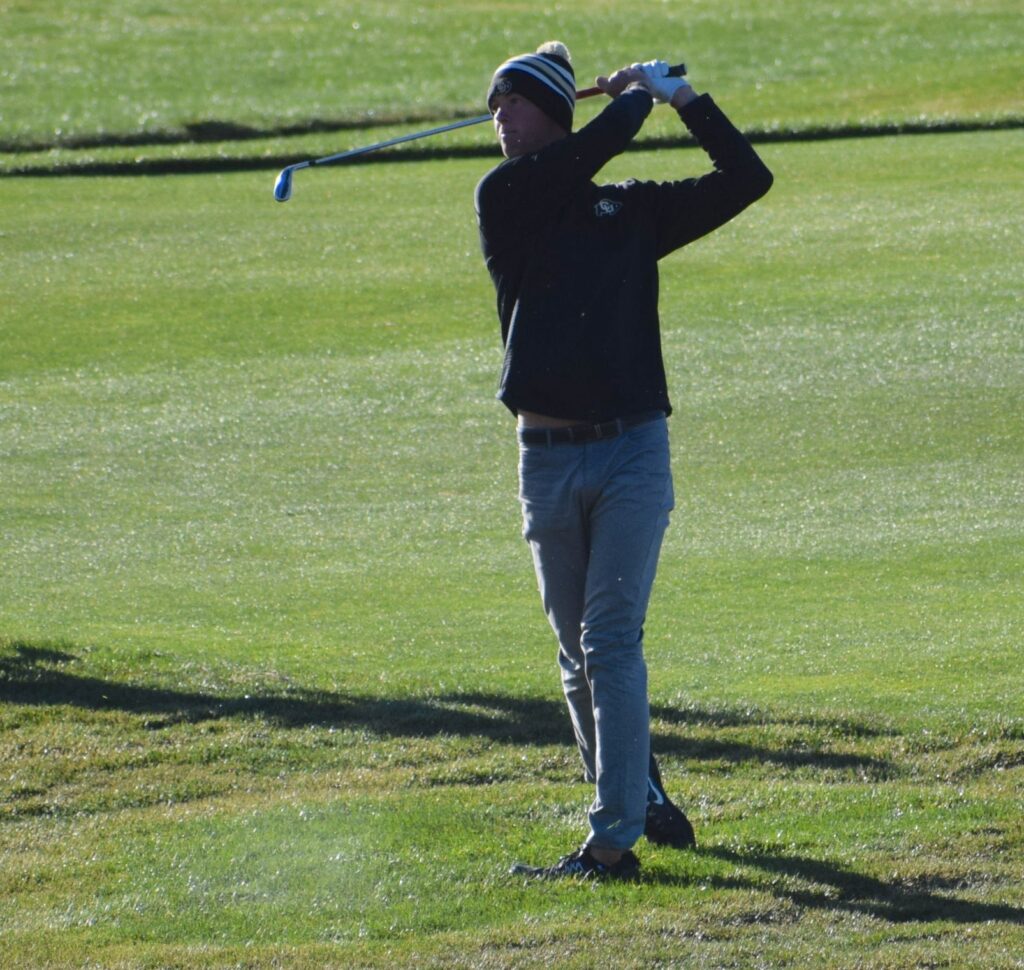 Ott still hopes to play professional golf, but isn't yet sure when those exact plans will take shape given the unknowns involved and the details that need to be worked out.
But for now, he's just happy to still be competing on a regular basis — and very successfully at that.
"Every amateur tournament is going to be close to one of my last ones, so if I was close to the lead at the end (in the Fall Amateur), great," he said. "If it wasn't, then that's OK."
For the scores from CommonGround, click on the following: MEN, WOMEN.