Coloradan Davis Bryant hoping for another strong finish — and maybe even a win — at Trans-Miss at Denver CC; he and CSU teammate Connor Jones and CU's Dylan McDermott remain in contention going into final day
*****For all the scores from the Trans-Miss at Denver CC, CLICK HERE.*****
By Gary Baines – 7/8/2022
Davis Bryant is not even halfway through his summer golf season, but already he has more than his share of stellar finishes in top regional and national amateur golf championships.
And he'd love to add another one on Saturday in his home state.
The Aurora resident and Colorado State University golfer won the Southwestern Amateur last month in Arizona and made the quarterfinals of the prestigious North & South Amateur at Pinehurst a week ago.
And now the 22-year-old has put himself in position to make some noise on Saturday in the final round of the 118th Trans-Mississippi Amateur Championship. Bryant sits just two strokes out of the lead and in eighth place through 54 holes of the event that Denver Country Club is hosting for the sixth time.
"I talk a lot about confidence and self-belief," said Bryant, the 2019 CGA Player of the Year. "Those are two things that are critical — where you just feel comfortable. I'm in-state and I'm comfortable with the elevation and the grass and all that. But it's a great field here. It's one of the biggest amateur events that we can play in now. But I'm much more comfortable than I was last summer and the summer before. Each year I seem to feel a little more at ease and comfortable on a bigger stage."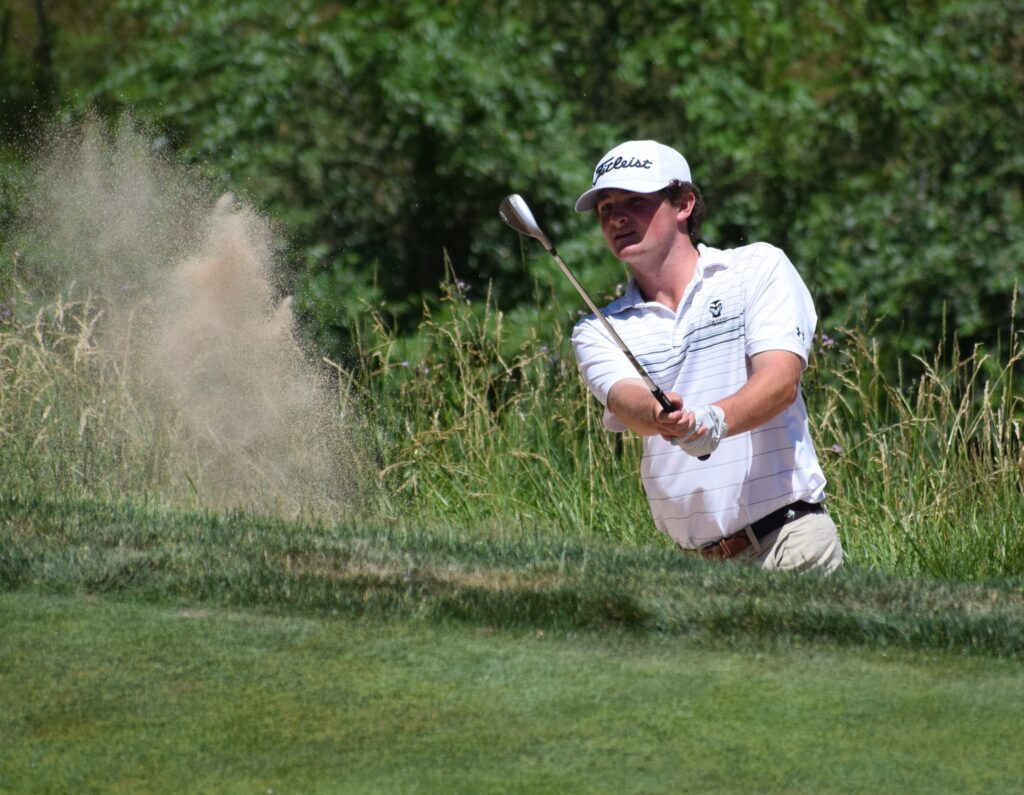 The Trans-Miss leaderboard is jam-packed going into Saturday's final round, with only six strokes separating first place from 36th.
With tough pin placements and the Denver Country Club course getting firmer and faster, the 54-hole leaders are actually a stroke less under par than the leader after two days.
Jeffrey Guan, a 17-year-old Australian who's one of the three youngest players in this year's Trans-Miss field, shares the top spot at 8-under-par 202 with William Mouw of Chino, Calif., and Pepperdine, 2022 Arkansas Amateur champ Connor Gaunt of Cabot, Ark., and Louisiana State, and Ben Warian of Stillwater, Minn., and the University of Minnesota.
Mouw, who played in last month's U.S. Open, is ranked No. 39 in the world among amateurs, while Guan is 122nd after winning back-to-back Australian Junior Amateur titles. Guan shot a 63 on Thursday at DCC.
Three players with strong local ties are within four strokes of the lead. As noted, Bryant is two back at 204 following a 71 on Friday. His CSU teammate, CGA Match Play champion Connor Jones of Westminster, with whom Bryant was paired on Friday, sits at 205 and in 15th place following a 73 that included two double bogeys on the back nine Friday. And University of Colorado golfer Dylan McDermott is at 206 and tied for 23rd after posting a 70 on Friday.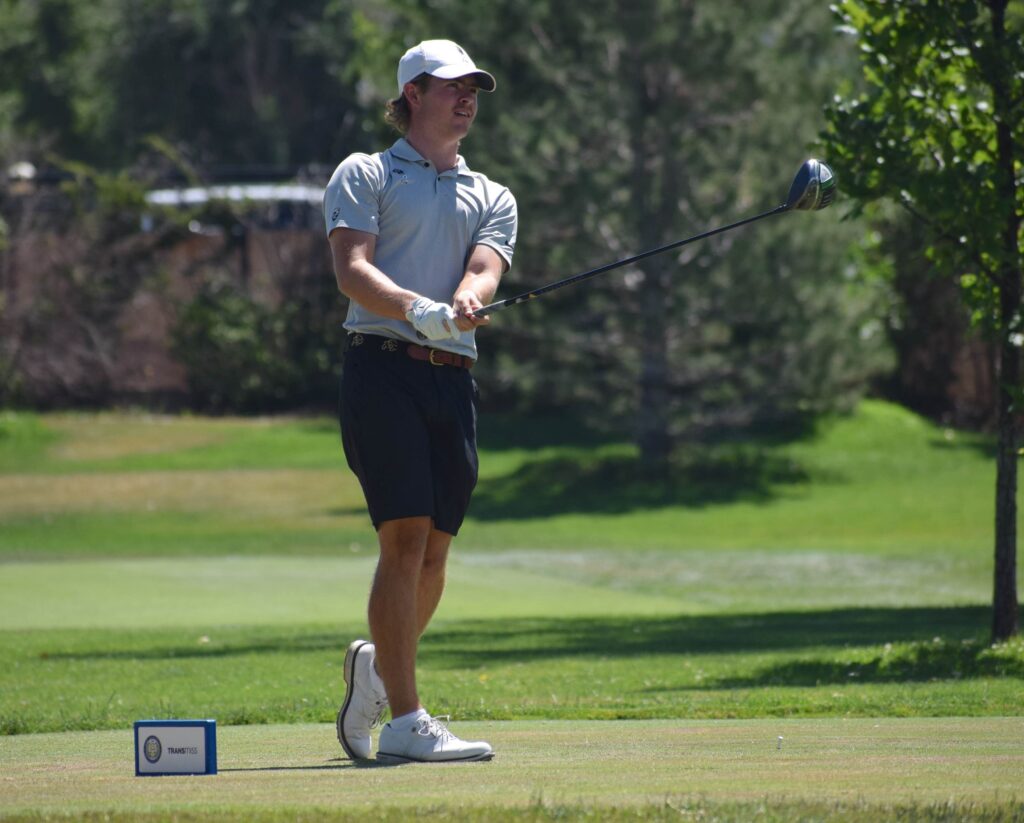 With his strong play of late, Bryant has risen to No. 216 in the World Amateur Golf Rankings. And he could take another jump with a good showing on Saturday — especially if he were to come away with the title.
"I'm thrilled with (being just two out of the lead)," said Bryant, who recently received his Business Management degree from CSU but will play one last season for the Rams. "A couple of shots can be made up in one hole. I've got a chance for tomorrow and I love the course. I'm glad to be here in my home state. Hopefully I'll play a little better than I did today and make it happen."
On Friday, Bryant made a couple of 20-foot putts in the middle of his round — for birdie on 9 and par on 12 — and finished the day with two birdies and three bogeys. He fully admits he wasn't as sharp as he was during Thursday's 64, but noted that the conditions are becoming increasingly difficult.
"It's imperative to hit fairways and the hole locations were in some tough spots today," Bryant said. "This was definitely the hardest day of the three so far. That's what they want. They don't want us to tear it up and shoot 20 under."
While there were a smattering of rounds in the mid 60s on Friday — most notably a bogey-free 64 by Warian — only three players bettered 67 in round 3.
"This course is not overly long but it does get tight," Guan noted. "Around the rough is so thick and pin placements the last three days have been brutal. Whoever hits fairways and greens and makes putts (on Saturday) will end up winning the tournament. Anyone could win at this stage. A lot of people are tied for the lead and it's definitely a course you can go low at."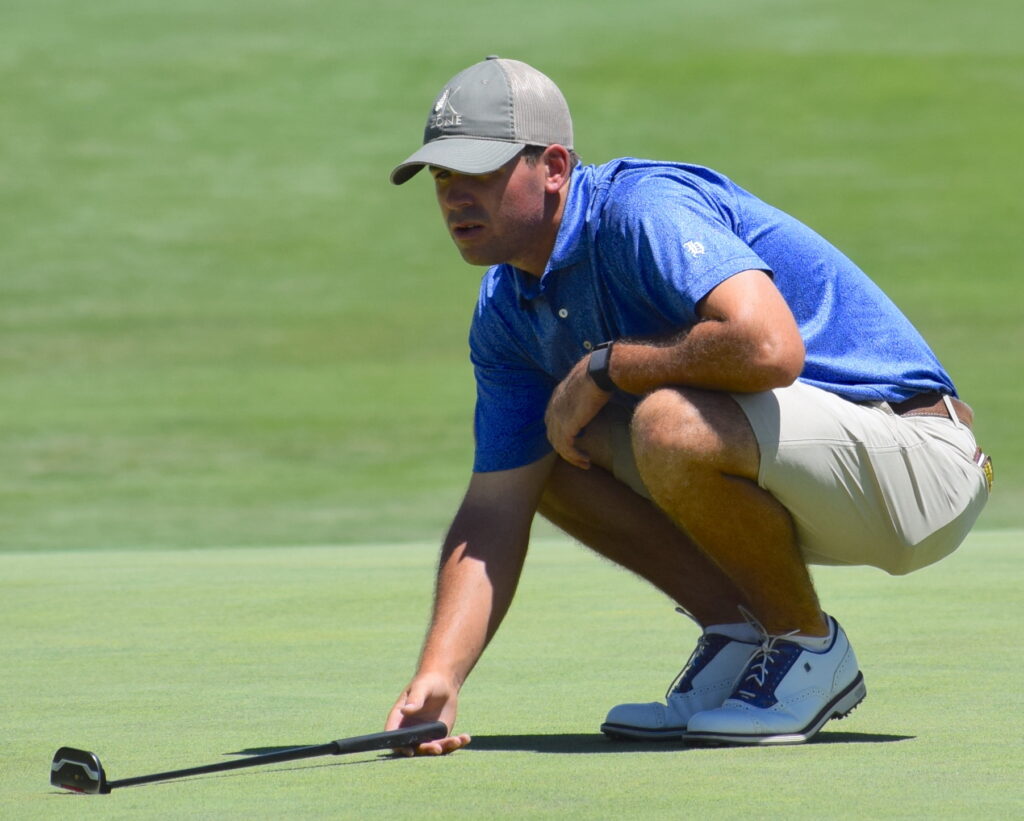 Whatever the case, Bryant obviously is becoming more accustomed to being in contention at elite-level amateur events, based on his performances this summer.
"Playing against stronger fields at really great golf courses prepares you for the next level of golf you're going to play," he said. "It would be awesome to bring home the trophy tomorrow. That would be unreal, really cool. A lot of things can still happen in 18 holes. But I'm in a great spot and I gave myself a chance for tomorrow. That's all you can ask for after three days."
Here are the scores of all the Coloradans — and golfers playing for Colorado-based schools — competing at the Trans-Miss:
8. CSU golfer Davis Bryant of Aurora 69-64-71–204
15. CSU golfer Connor Jones of Westminster 65-67-73—205
23. CU golfer Dylan McDermott 68-68-70—206
31. Dillon Stewart of Fort Collins 68-71-69–208
44. Jackson Klutznick of Denver 70-68-72–210
Missed 36-Hole Cut
Cal McCoy of Highlands Ranch 71-70–141
Griffin Barela of Lakewood 68-73—141
CU golfer Justin Biwer 71-72–143
Walker Franklin of Westminster 73-71–144
DU golfer Carson Griggs 70-76—146
DU golfer Esteban Missura 70-78–148
Jay Livsey of Lakewood 66-85—151

Notable: Saturday's final-round tee times will run from 8 a.m. to 9:35 a.m., with players starting off both the first and 10th tees. The general public is welcome to attend, free of charge. … Joe Neuheisel, son of former University of Colorado football head coach Rick Neuheisel (who is on site this week), leads the mid-amateur portion of the Trans-Miss — for players 25 and older — by two strokes going into the final round. Joe Neuheisel has gone 69-67-72 for a 2-under 208 total. The event started with 11 mid-amateur players and now is down to two after the 36-hole cut.