In her amateur finale, Coloradan Kupcho and Wake Forest fall just short of women's NCAA national team title; Duke rallies to prevail in extra holes 
By Gary Baines – 05/22/2019
Asked last week in Colorado about daughter Jennifer Kupcho's schedule leading up to her pro debut, Mike Kupcho said the plan was for her to return this week "hopefully with a championship."
Though a second NCAA Division I individual title was a possibility at that point, Mike Kupcho was referring to a national team title with Jennifer's Wake Forest squad.
Mike Kupcho almost proved prescient as the Demon Deacons advanced to Wednesday's national championship match — and extra holes for the decisive individual match of the finale in Fayetteville, Ark.
Alas, there was no fairytale ending for Jennifer Kupcho, the No. 1-ranked women's amateur in the world. Kupcho, competing in her final tournament as a college player and as an amateur, could have had bookend NCAA titles — for her individual victory last year and a potential team championship in 2019. And it would have been the Wake Forest women's program's first national golf championship to boot.
Instead, after a stellar run at Blessings Golf Club this week, Wake Forest finished runner-up after falling 3-2 to its fellow ACC/North Carolina team, Duke, which won its seventh national championship.
Wake Forest led in four of the five matches halfway through the back nine on Wednesday evening, but Duke rallied in a big way and prevailed in two of the three matches that went extra holes.
After never trailing in winning her first two matches — and in the first 16 holes against Duke — Kupcho fell in 19 holes to Duke sophomore Jaravee Boonchant in a battle of first-team All-Americans.
Boonchant drained a 15-foot birdie putt on the 17th hole to take her first lead. But Kupcho won the 18th with a par to force extra holes after Boonchant badly mishit her approach from inside of 130 yards and made bogey.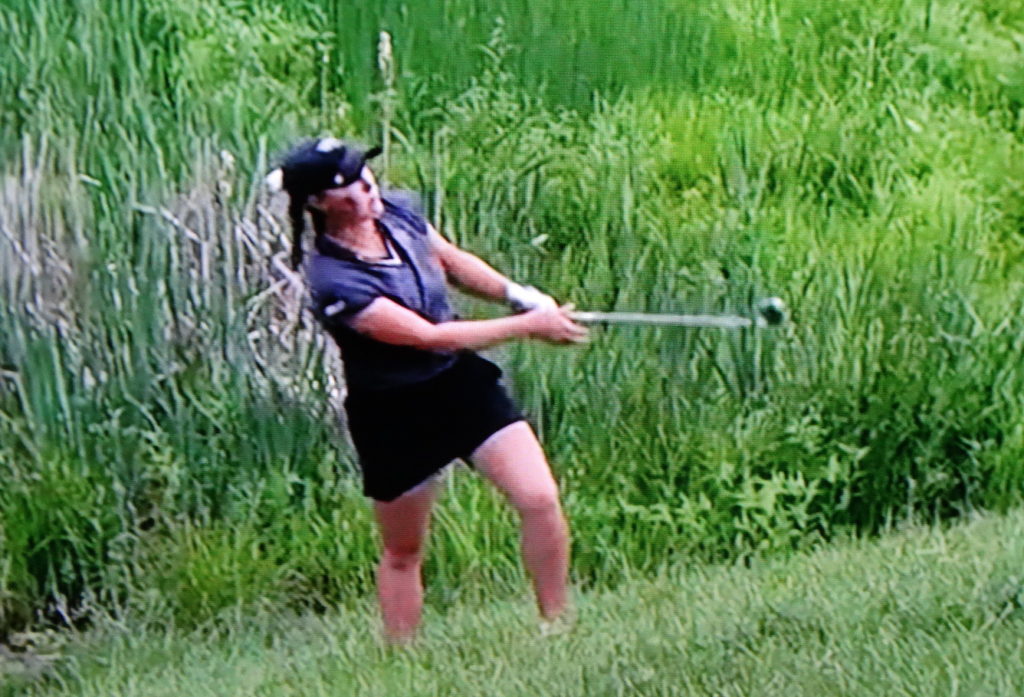 Then Kupcho, in what turned out to be her final hole of amateur golf, hooked her drive into a penalty area with very deep rough and had to pitch out into the fairway with her second. She ended up missing her 30-foot par attempt on the 19th hole, and when Boonchant sank a 3 1/2-foot par, the Blue Devil had the match victory.
Despite the loss, Wake Forest still had a chance for the team victory. The teams went on to be tied 2-2, with the decisive match of Wake Forest's Letizia Bagnoli — a freshman from Italy — and Duke redshirt sophomore Miranda Wang going to the 20th hole.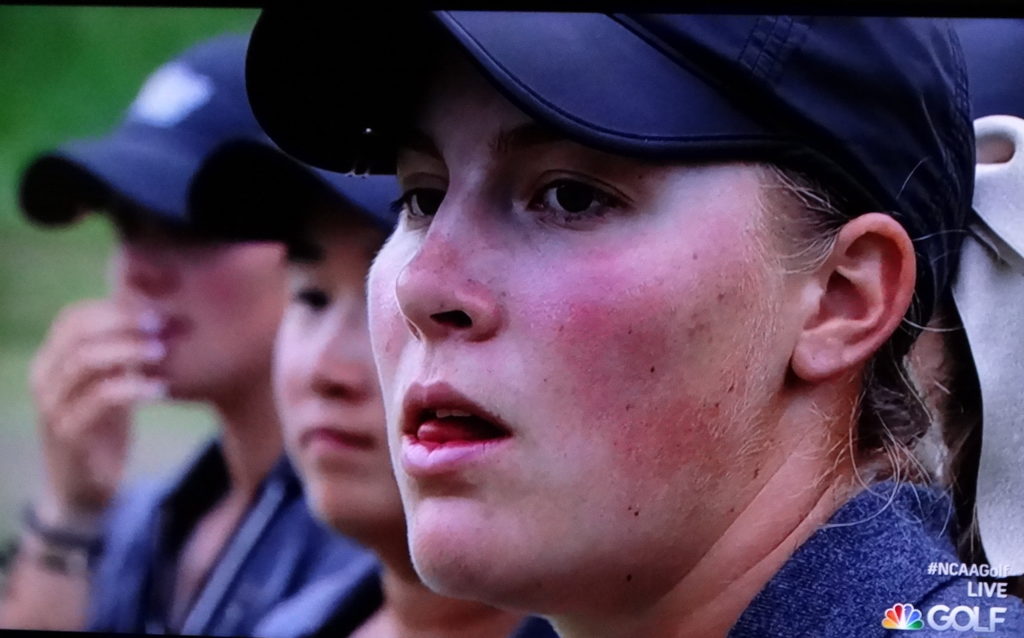 On that extra hole, Bagnoli's drive was in the fairway but a large tree was slightly off to the right of her intended shot path. She subsequently pulled that second shot into the water, leading to a bogey. Wang was to the right of the green in two, and eventually two-putted for par, securing the national title for Duke.
"Obviously disappointment," Kupcho said when asked her immediate reactions by the Golf Channel on Wednesday evening. "There's no words to describe it. After the (NCAA individual) loss my sophomore year, it feels the same way. The difference is my team is here with me (this week) and it's the end of my college career. It's hard to swallow, but I know that I have a big professional career ahead of me and it starts next week. I've got a quick turnaround and I'll see what happens."
In the Wednesday morning semifinals, Kupcho played in the lead-off spot and put the pedal down, producing a 6-and-4 victory over Auburn's Kaleigh Telfer.
The victory set the tone as Wake Forest defeated the Tigers 4-0-1 to earn a spot in the national championship match against Duke. The Blue Devils beat 2018 champ Arizona in the other semifinal, 3-2.
Interestingly, Wake Forest won the ACC title last month, with Duke placing third.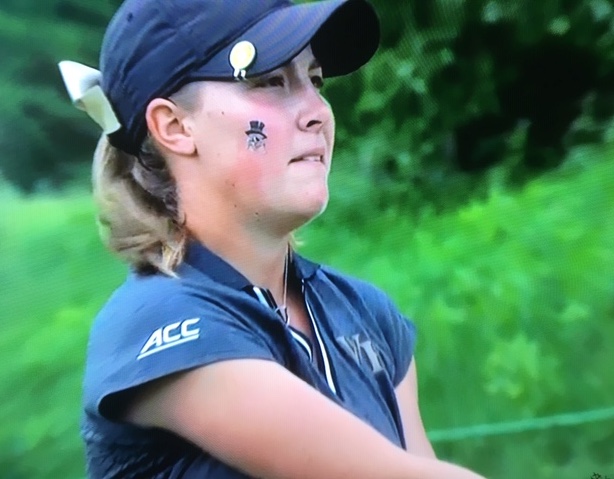 Kupcho certainly left quite a legacy in her time at Wake Forest.
"When people think of women's golf at Wake Forest, they're going to think of Jennifer Kupcho," Demon Deacons head coach Kim Lewellen said on Golf Channel Wednesday evening.
Kupcho admitted it will be difficult saying goodbye to her Demon Deacon family.
"It's hard," she said while tears came to her eyes. "They're all so great and we're a big family. I know I'll miss them and they'll miss me. There's nothing else you can say."
Among players who grew up in Colorado, Kupcho joins Colorado Golf Hall of Famer Jill McGill (USC, 1994) as a national team runner-up in the women's NCAAs. On the men's side, Colorado Golf Hall of Famers Bob Byman (Wake Forest 1974 and '75) and Brandt Jobe (UCLA, 1988) helped their college teams capture national titles. Wyndham Clark and his Oregon squad was the men's runner-up in 2017.
Next up for Kupcho is the start of her LPGA Tour career. Her first pro tournament will be arguably the most prestigious women's championship of them all, the U.S. Women's Open May 30-June 2 in Charleston, S.C.
Kupcho — the Augusta National Women's Amateur champion who finished sixth, second, first and 23rd individually in her four NCAA nationals — ended her college career with ninth individual titles overall.
For all the results from Fayetteville, CLICK HERE.