Snowmass Village resident — and future CU golfer — Jack Hughes becomes third Coloradan to win title at AJGA Hale Irwin Colorado Junior; Megan Propeck of Leawood, Kan., claims girls crown
By Gary Baines – 06/06/2019
The AJGA Hale Irwin Colorado Junior has a special status among junior golf tournaments in the state. Since it's the only AJGA event held in the Centennial State, most years it's considered arguably the most important junior golf tourney held here.
So when a Coloradan wins it after competing against a field of not only the best players in the state, but some of the elite from many other states as well, it takes on special meaning.
Just ask Jack Hughes of Snowmass Village, who on Thursday became only the third Coloradan — boy or girl — to win the Hale Irwin Junior title.
"It's one of a kind in Colorado," said the 17-year-old, who will begin his college golf career at the University of Colorado in the fall. "I think every golfer in Colorado kind of looks at this tournament like the Masters — the Masters of Colorado. It's very special, and I'm very grateful."
The AJGA Hale Irwin Colorado Junior has now been held for five years and the only previous Coloradans to land the top spot were Hailey Schalk of Erie (2017) and Dillon Stewart of Fort Collins (2018).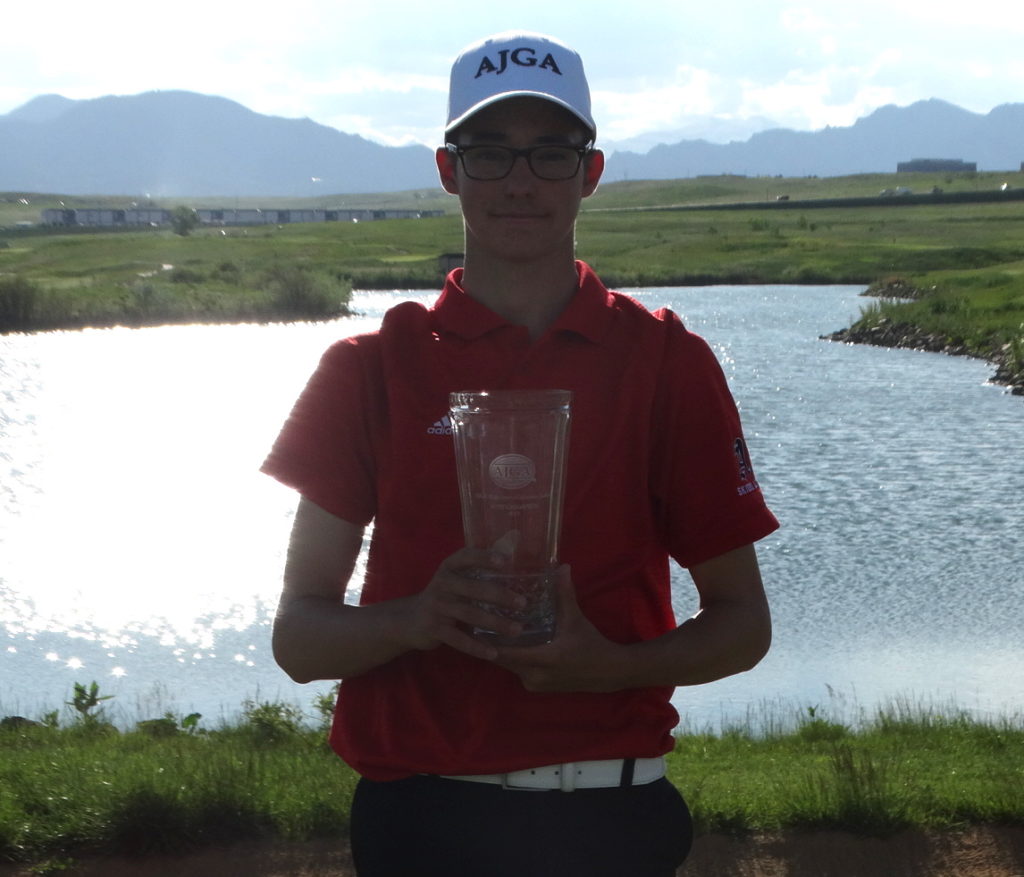 And the fact that Hughes claimed the title in the final AJGA event he'll ever play, that added to the significance as well.
"It was more of a breakthrough than anything," said the Aspen High School graduate. "I came out of the gates this spring playing really well, so I knew I'd come out here and play well. It's really exciting to get the win in front of my family and a lot of friends too. It's been really fun."
Hughes quickly erased the two-stroke deficit he took into the day at Walnut Creek Golf Preserve and emerged with a two-stroke victory. Actually, he was more in control of the tournament than that margin indicates, but he admits nerves played a major part in going bogey-bogey-bogey on his last three holes of the tournament.
Nevertheless, Hughes shot a 1-under-par 71 on Thursday and finished at 4-under 212. He was one of just four boys in the field to end up under par for 54 holes.
Texans Evan Paquette (of Grapevine) and Jake Holbrook (of Granbury) placed 2-3, with Peter Kim of Draper Utah joining Holbrook in third at 215. Paquette finished at 214.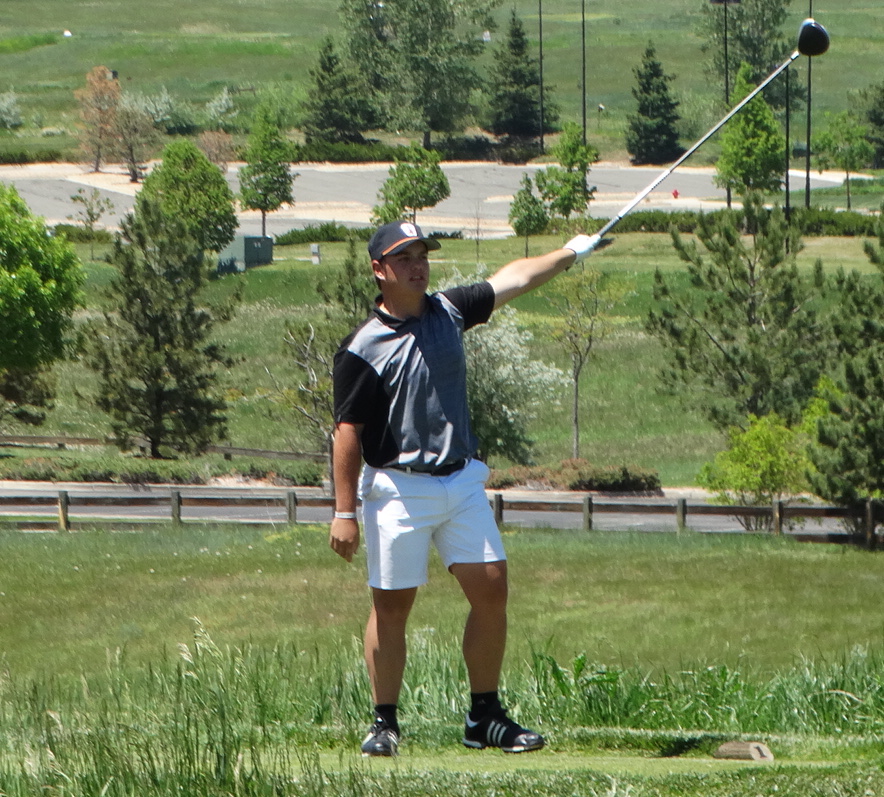 Stewart, who was trying to become the first two-time winner of this event, ended up in a tie for fifth place at 218. The defending champ came into the day with a two-stroke lead — just as he had last year — but this day couldn't have been more different than the final round last year, when he fired a 66.
This time, the reigning Junior America's Cup champion closed with a 7-over-par 79. He missed a 4-foot birdie attempt at No. 2 then bogeyed his next four holes to fall out of the lead for good. And a triple-bogey 8 on the final hole — where he lost a ball — didn't help matters.
"When you come out here and you're actually in the moment and you can't capitalize, it's frustrating," said the Oklahoma State golf signee. "I got frustrated and was just trying not to tip over the edge on the front nine because I had four straight bogeys. I gave up six shots on the front nine (his 40 vs. Hughes' 34) — and that's the tournament right there.
"It hurts obviously, but you learn from it."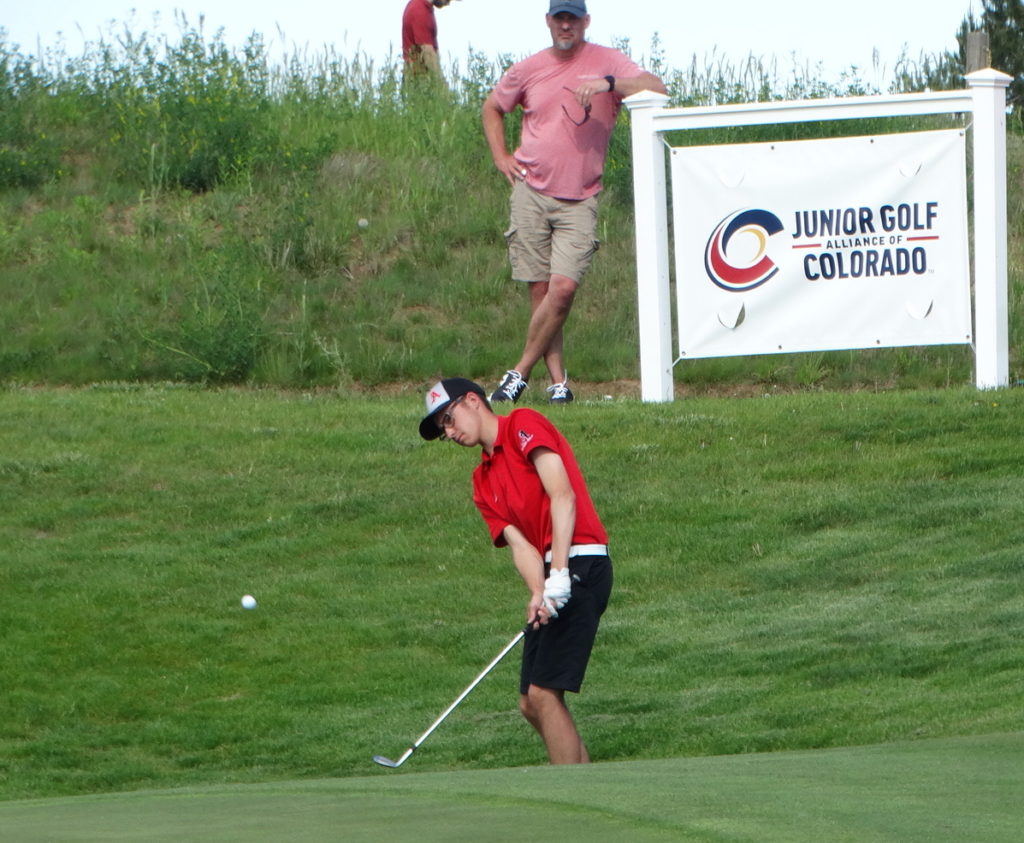 Meanwhile, Hughes capitalized by playing almost flawless golf for the first 15 holes on Thursday. Up to that point, he'd made five birdies and one bogey. That pretty much crushed the hopes of anyone aiming to overtake him. He was ahead by five with three holes remaining.
So despite the three consecutive bogeys to finish, Hughes cruised to the signature victory of his young career.
Asked where he'd ranked this among his golf accomplishments, he said, "No. 1, of course. AJGA events are pretty prestigious throughout the country, and to have my name on a title is really awesome. I hadn't finished higher than 10th in 15 (AJGA) events, so to do this is really exciting for sure."
Hughes took an unusual path in high school, attending Aspen High as a freshman, then Bishops Gate Golf Academy in Orlando, Fla., as a sophomore and a junior to escape the winters in Aspen. He returned to Aspen HS for his senior year and led the Skiers to the 3A state title last fall.
"That was expensive," he said of going to Orlando for school, "and I've always been grateful to my family for it. It's kind of what got me to this point for sure."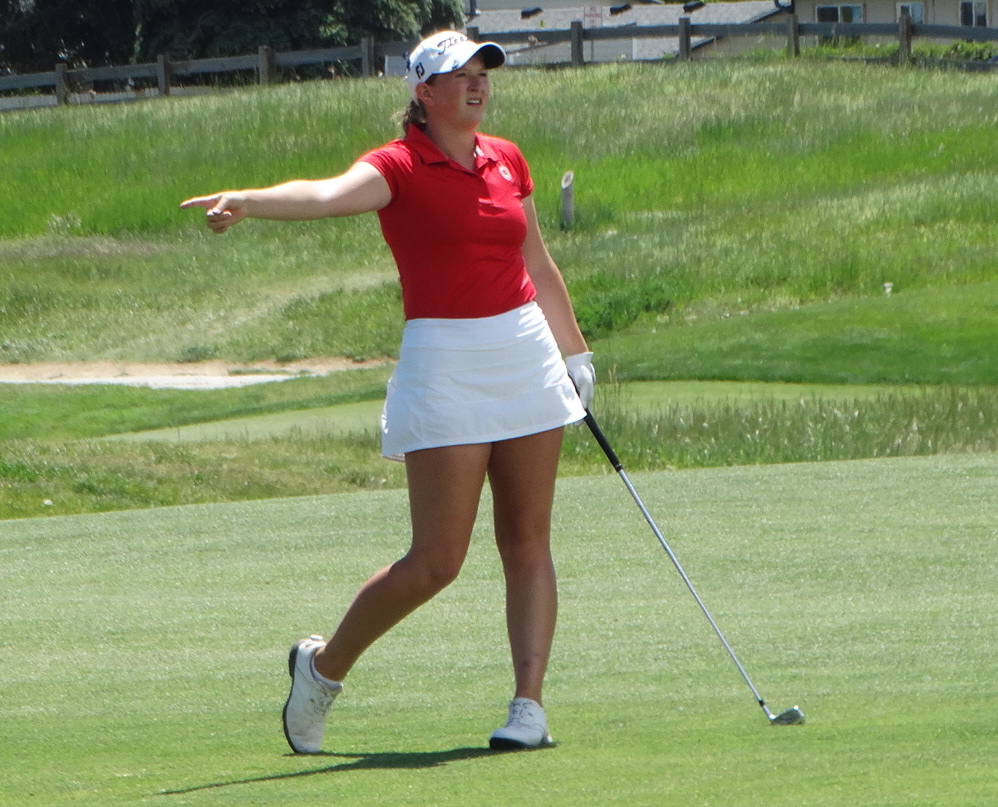 Meanwhile, in the girls tournament at Walnut Creek, Megan Propeck of Leawood, Kan., went wire-to-wire and wasn't seriously threatened in Thursday's final round. Despite a 75 on the last day, the 16-year-old not only landed her first AJGA title, but did so with a seven-stroke margin of victory.
"It feels good," the two-time Missouri state high school champion said. "I had a few hiccups in the round (including double bogeys on holes 6 and 14 on Thursday). It wasn't exactly what I wanted, but I'm just so happy to have won. It's been a long time coming and something I've been working on for a long time. I'm glad I finally finished."
Propeck drained a 4-foot birdie putt on 18 to finish the tournament at 3-under-par 213. Her 66 the first day gave her all the cushion she needed.
"It's probably one of my better tournaments," said the high school junior-to-be. "Obviously my first round held that one up. A win at an event like this definitely ranks highly."
Maya Benita of Tucson finished second on Thursday at 220. Two Coloradans — Charlotte Hillary of Cherry Hills Village and Lauren Lehigh of Loveland — tied for third at 221. Though neither had her best stuff on Thursday as Hillary shot a 74 and Lehigh a 79, Hillary had the low final round among the girls.
"It definitely didn't feel like my play was (good for one of her better AJGA finishes)," said Hillary, winner of two Junior Golf Alliance of Colorado Tour Championships.
Hillary finished second at this event two years ago, but likely won't play it again, which made her a little melancholy on Thursday, when she made five birdies.
"I love it here. It's one of my favorite courses," said the future Northwestern golfer. "I'm sad it's my last time playing here because next year I have graduation during this tournament."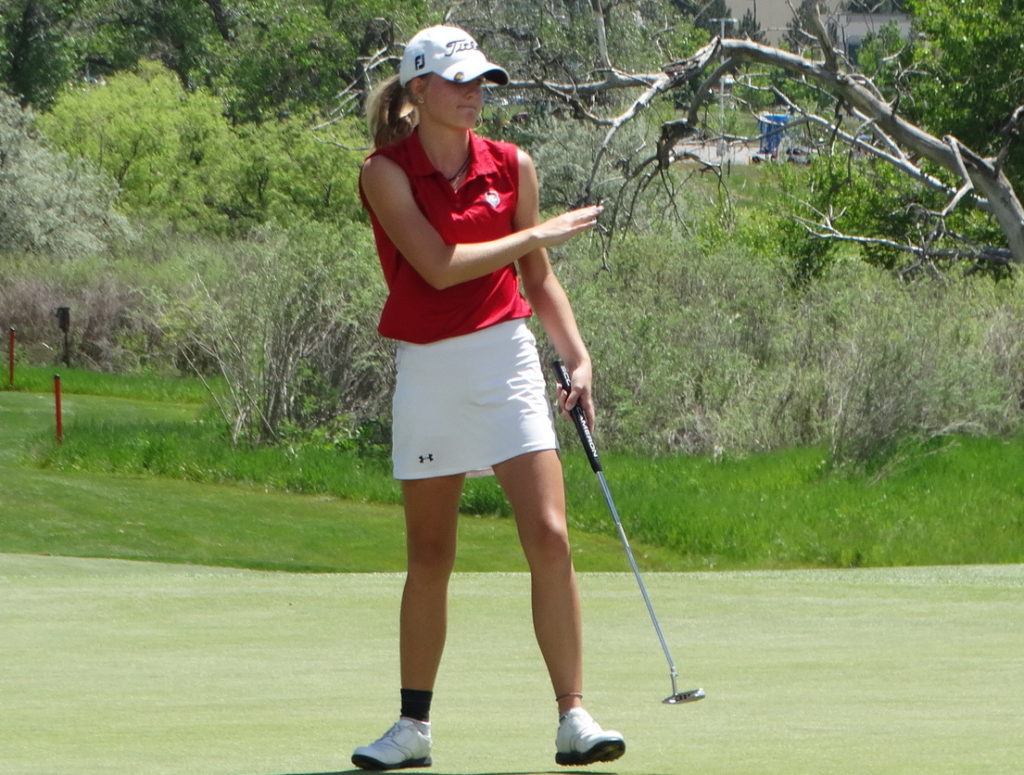 As for Lehigh, the 2018 JGAC Girls Player of the Year had some hope for a big rally on Thursday after coming into the day four out of the lead. But after rounds of 70-72 the first two days, the future University of New Mexico golfer couldn't get anything going on the final day.
"Obviously, top-three finishes are good, but it does hurt knowing that I had (an opportunity) for the majority of the round, then lost it on the last couple of holes," said Lehigh, who played her last seven in 5 over par.
The Hale Irwin Colorado Junior is conducted annually by the American Junior Golf Association with the help of the Junior Golf Alliance of Colorado and local volunteers from the CGA and JGAC.
For scores from the AJGA Hale Irwin Colorado Junior, CLICK HERE.