Wyoming resident Hornbeck sets scoring records in winning CGA Senior Amateur by 13 at Riverdale Dunes
By Gary Baines – 09/26/2019
On Wednesday, after John Hornbeck opened up a six-stroke lead in the CGA Senior Amateur at Riverdale Dunes in Brighton, fellow competitor Robert Polk couldn't resist joking with the Wyoming resident. 
"I told him that with me being chairman of the (CGA) Tournament Committee, we were going to have an emergency meeting last night and we were going to bar all Wyoming players," Polk said, tongue firmly planted in cheek. "And I said, 'We're not singling you out. Everyone from Wyoming is going to be barred, not just you.'"
But the Wyoming State Golf Association Hall of Famer didn't let his foot off the gas, which is why he returned to the Cowboy State on Thursday evening with not only the CGA Senior Amateur trophy, but at least two likely records.
Detailed scoring totals and results aren't in place for all 48 CGA Senior Amateurs ever held, but in all likelihood Hornbeck created new tournament standards for scoring (13-under-par 203 for 54 holes) and margin of victory (13 strokes).
The previous largest-known winning margins in the Senior Amateur were nine strokes by Polk in 2007 and by John Olive in 2002. The previous best 54-hole scoring total in the event was 207 (Polk in 2007), though relative to par it was Jerry Kidney (8-under 208 in 2011).
In any case, Hornbeck now owns all those records after being the only player in the 84-man field to finish under par for the week at Riverdale Dunes.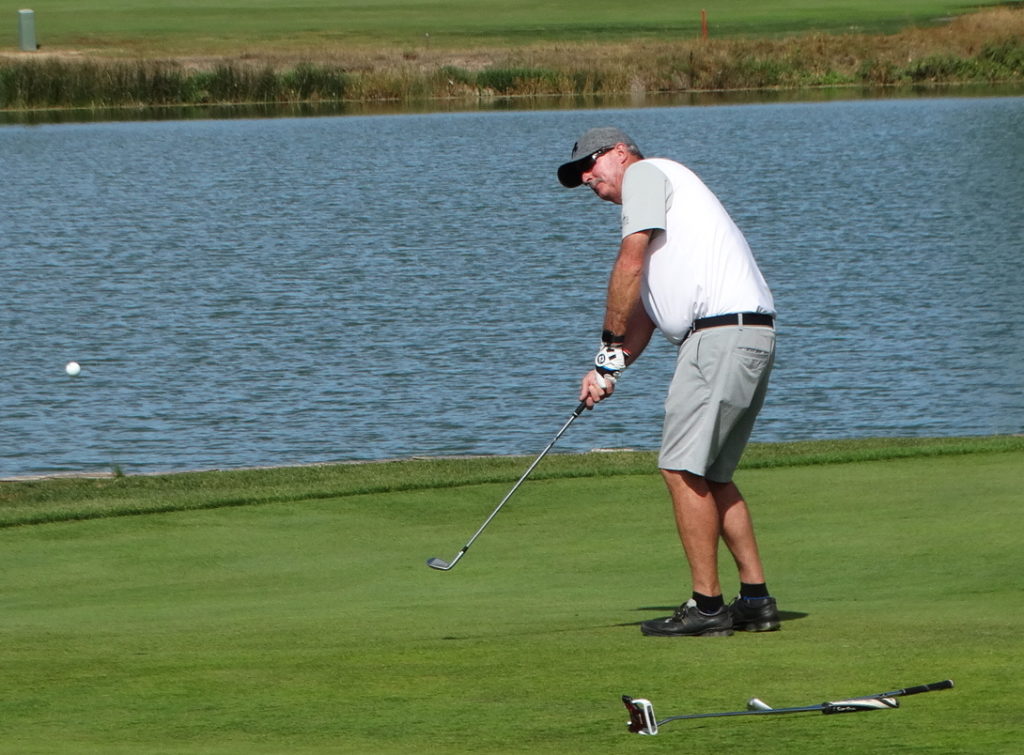 Hornbeck — a resident of the southern Wyoming town of Saratoga, which sits about 30 miles north of the Colorado border as the crow flies — went wire-to-wire in winning the CGA Senior Am, posting rounds of 65-69-69.
"I teased him after the first round," said Polk, the 2018 champion who finished 11th on Thursday. "I said, 'Do you realize you're supposed to play all 18 (holes), John?' I think he only played 14 or 15 of them that day. After yesterday's round I told him, 'At least maybe you played 17 before you quit.'
"Seriously, that's amazing playing. It's extraordinarily impressive. To win by 13, holy mackerel!"
To add to the accomplishment, the victory completes a career sweep of the top two CGA senior championships for Hornbeck, who won the CGA Senior Match Play in 2018. Also in Colorado, he's qualified for the 2016 U.S. Senior Open, along with the 2014 and '16 U.S. Senior Amateurs.
In addition, this month alone, Hornbeck has won state senior amateur titles in both Wyoming and Colorado. He went 71-65 in Wyoming and 65-69-69 in Colorado.
And one more thing: With Thursday's win, the 61-year-old Hornbeck becomes the second straight 60-something to capture the title in the CGA Senior Am as Polk prevailed last year at age 63.
"This is one of my best three-day totals" for a tournament, said Hornbeck, whose WSGA championships number in the double digits. "Usually one of the rounds is in the 70s or even an 80 — I can do that too. But I felt comfortable on this course. I fell in love with it (while playing a round last year). I like Pete Dye designs. This course really fits my eye."
Hornbeck finished the week with 19 birdies and six bogeys.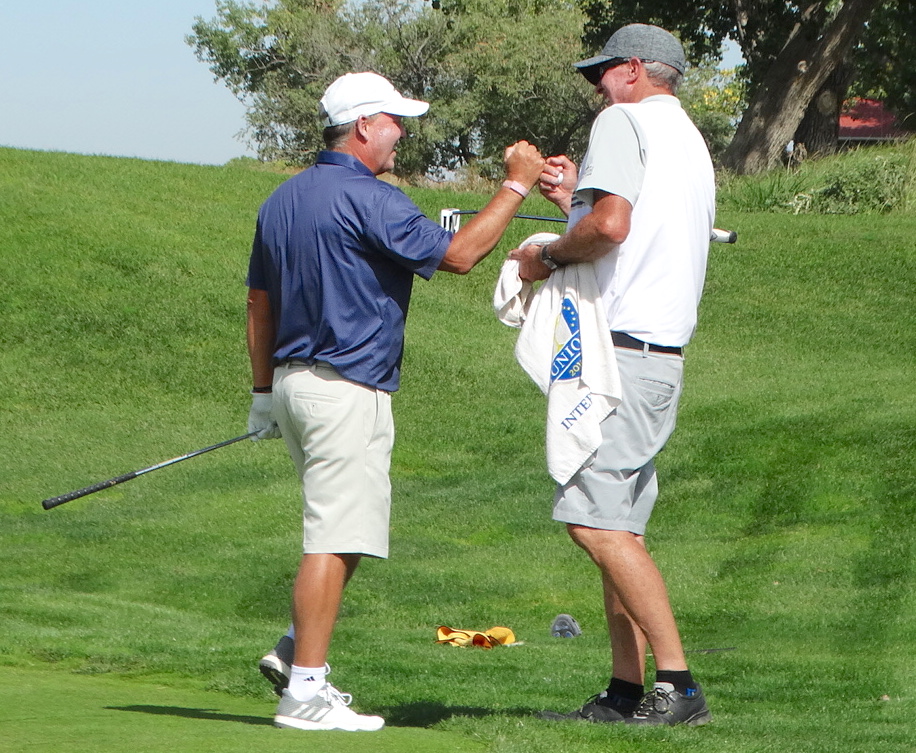 "It was going to be tough to beat John today," said Steve Ivan of Patty Jewett Golf Course, the 2017 CGA Senior Am champ. "He's an elite player. I knew I was (most likely) just playing for second."
And that went for just about everyone in the field after Hornbeck got off to a good start on Thursday, playing the front nine in 2-under 34.
Despite going bogey-double bogey on his last two holes after chipping in from 20 feet for birdie on No. 16 on Thursday, Ivan finished runner-up in this championship for the second straight year. In fact, in the last five CGA senior majors — the Senior Match Play and Senior Amateur — Ivan has gone a remarkable first-second-second-second-second. How's that for consistency?
"I'm proud of myself" for that record, said the former University of Colorado golfer. "I'm always trying to win, but I've always told everyone, 'If I never win another one, I've won 20 more than I should have.' I've had my fair share of success. I'm not pouty. I'm more just bitter about how I finished that last hole (on Thursday)."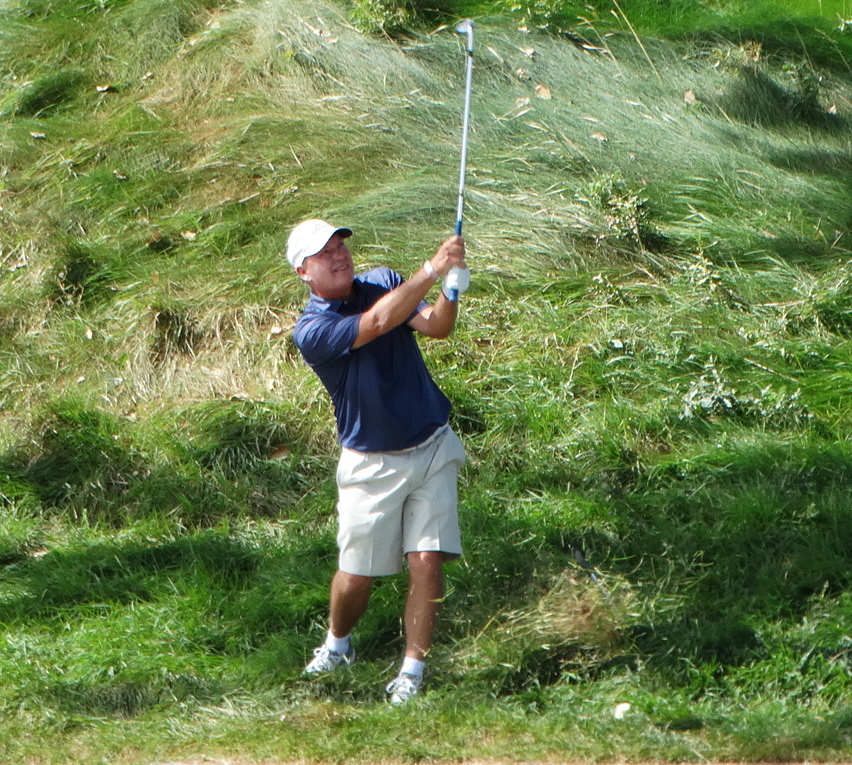 Indeed, though it didn't affect his placing, Ivan made a double bogey on No. 18 after having a 56-degree wedge in from the fairway for his second shot on the par-4. That left him with a 2-over-par 74 and an even-par 216 total.
Another stroke back, in third place, was 2017 CGA Senior Player of the Year Keith Atkins of Highland Meadows Golf Course, who struggled to a 77 on Thursday — with a 41 on the back nine — after going 68-72 the first two days.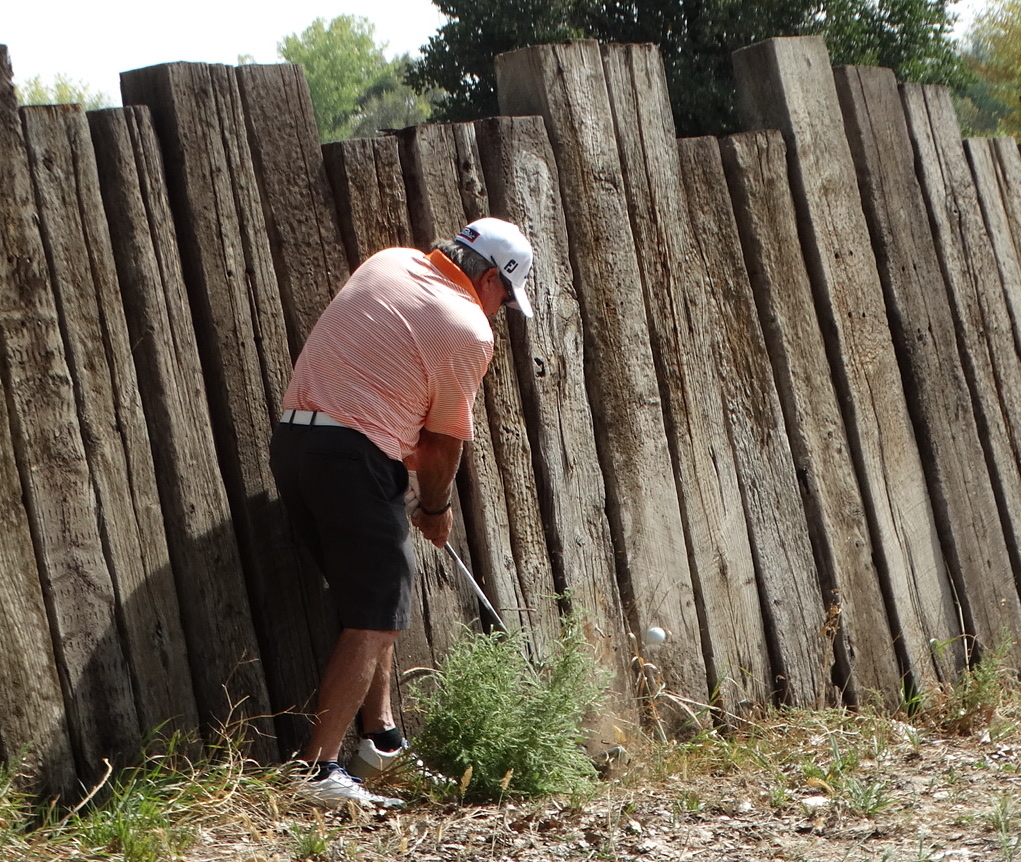 Gary Albrecht of CommonGround Golf Course, who qualified for the U.S. Senior Amateur this year, finished fourth on Thursday after closing with a 69 — one of three players who posted in the 60s in round 3, along with Hornbeck and Robin Bradbury of Omni Interlocken (68-220).
But Hornbeck showed no signs of cracking on Thursday. He was even par for the day through six holes, then played the next five in 4 under par. On No. 10, after Ivan drained a 30-foot putt for birdie, Hornbeck proceeded to sink a birdie putt of his own, from 25 feet.
"I play with the lead pretty good," Hornbeck said. "I turn it into match play. On 10, when Steve made that putt, I was grinding. I had to make that putt because I didn't want him to come back on me. Making that one on top of Steve, that got me back focused again. I birdied 9, birdied 10, then birdied 11. I kind of knew I could just coast from there. I was playing pretty conservatively. I didn't want to yank it into ponds or anything like that. That's the only way I could have lost."
But had Hornbeck's putter been sharper down the stretch on Thursday, a three-day total of right around 200 wouldn't have been out of the question. He missed birdie putts of 10 feet on No. 13, 5 feet on No. 14 and 4 feet on No. 16.
   
"I knew I had a pretty good lead, so then you start not focusing as much," he said. "Down the stretch, there were a few things I felt bad about. I left six strokes out here on the last three holes yesterday and today (combined). But you can't make them all."
Given his success in recent years in Colorado, Hornbeck has taken some good-natured ribbing from the locals. But, regardless of that, he and his wife have seriously considered moving south of the border into the Centennial State.
"I really like (playing in) Colorado more," he said. "Down here, it fits my game perfectly — Colorado does. It's the perfect elevation. We'd love to move here."
The CGA Senior Amateur is limited to players 53 and older. For all the scores from this year's championship, CLICK HERE.