'21 NCAA champ Turk Pettit, who made some big money in LIV Golf last year, wins CO Open and $100,000; Coloradan Parker Edens ties amateur scoring record and posts best Open finish by am since 2010; Kevin Stadler eyes return to Korn Ferry Tour in 2024
By Gary Baines – 7/23/2023
For many winners of the Inspirato Colorado Open, the $100,000 first prize is the largest one they've ever won in golf.
That's understandable, with the Colorado Open's top payout being unmatched — and unsurpassed — among state opens.
But this year's champion, Turk Pettit of Choudrant, La., can't honestly say the $100 grand check is the biggest he's earned as a pro golfer.
You see, Pettit, the 2021 NCAA national individual champion when he competed for Clemson, played on the LIV Golf circuit during its inaugural season last year. And … he landed a whopping payout of $648,000 for tying for sixth place at the Bedminster, N.J., stop almost exactly a year ago. Overall last year on LIV, including team earnings, Pettit landed almost $1.7 million in prize money.
Don't get Pettit wrong — the $100,000 from the Colorado Open is very nice — but he said the victory was the most important thing.
"I think you have to try to look past the money," the 24-year-old said. "I mean, the money is awesome. You play for money at the end of the day. You can't say, 'Oh, I don't play for money.' But when you're out there, you play to win. The money can't be your focus. It's hard to separate the two, but some guys do it really well. Tiger (Woods) is probably the best at doing it. He didn't care about the money; he cared about winning."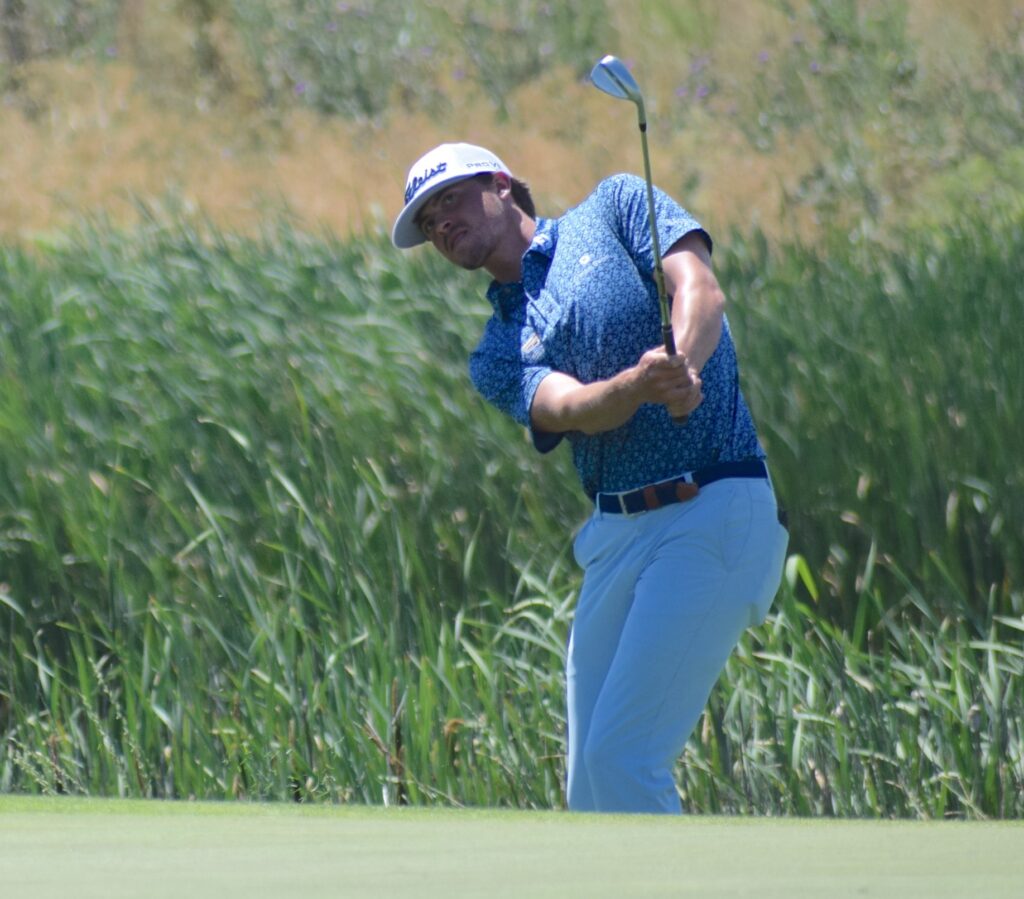 Pettit didn't make a bogey in Sunday's final round at Green Valley Ranch GC.



Parker Edens, a reinstated amateur who grew up in northern Colorado, led the overall competition by two strokes early on the back nine Sunday at Green Valley Ranch Golf Club. It looked like he had a good chance to become just the third amateur to win the overall title at the Colorado Open — and the first since 1994. But a bogey by Edens on the par-5 12th hole, and three straight birdies by Pettit (from 1 foot on No. 12, and 8 feet each on No. 13 and 14) flipped things, putting the former Clemson golfer ahead for good.
And when all was said and done, Edens and Andre Metzger of Scottsdale, Ariz. shared second place, two back of Pettit.
It was quite an introduction to Colorado for Pettit, who had never before been to the state before this week.
"I'm 1-for-1 here" regarding winning in the Centennial State, he said. "I think my next best (in any state) would be like 30 percent — a place where I've been there three times and won once.
"Colorado is pretty awesome. You all have awesome weather. That's why everyone lives out here. And the golf course is amazing. If you could play on this every day, it would be pretty special. It's a great place to live and a great place to play golf."
For Pettit, it marked his first tournament victory in almost two years as he won the Birck Boilermaker Classic on the Forme Tour in the summer of 2021, a couple months after capturing the NCAA title. He's now competing primarily on the Asian Tour.
"I was playing some really good golf my senior year of college. And right out of college I played some really good professional golf," he said. "I've kind of been in a lull (since), I would say. I haven't played that great. I mean, you appreciate the good golf when you don't play great. But it's how the game is. You can't let it destroy you. You've got to get up and do it and work hard every day."
Pettit finished with a bogey-free 6-under-par 65 on Sunday, which left him with a 21-under total for the tournament. Edens and Metzger matches 69s to tie for second. Metzger would have finished second outright had he not signed for a 68 — instead of the 67 he actually shot — in Saturday's third round. Either way, though, he ended up with solo second-place money ($20,000) as pros don't have to split payouts with amateurs.
Pettit said he didn't look at the leaderboard on Sunday, instead hoping to reach 22 or 23 under par overall.
"I think I do better when I don't follow the leaderboard," he said.
Michael Miller of Brewster, N.Y., who shot a Sunday-best 64, and Zach Bauchou of Stillwater, Okla. (65) tied for fourth place, three back of Pettit.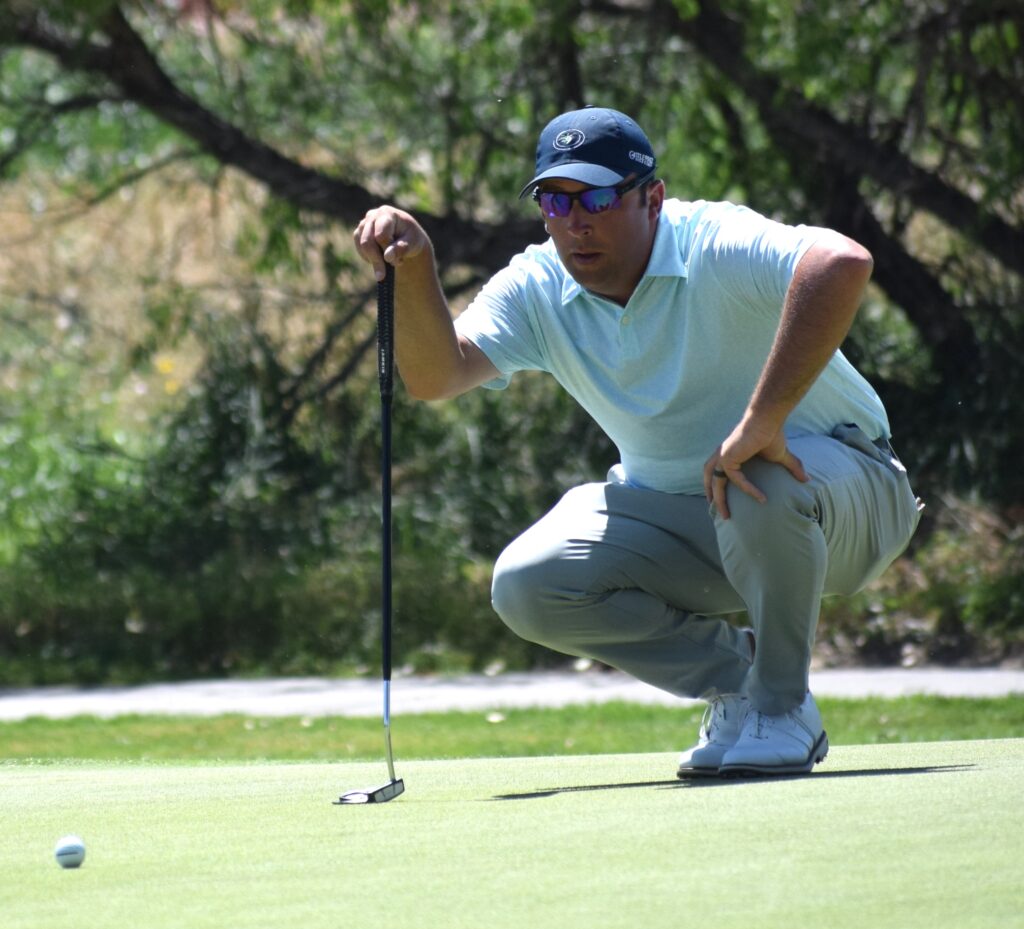 Longtime Coloradan Parker Edens held a two-stroke lead early on the back nine on Sunday.



After sharing the lead going into Sunday and playing his first six holes in 3 under par in the final round, Edens went up by two strokes. That had him in good position to join Gary Longfellow (1974) and Brian Guetz (1994) as the only amateurs to earn the overall title at the Colorado Open. But his birdie on No. 6 would be the last one on Sunday for Edens, who last week won the South Dakota Golf Association Match Play. And he lost his lead after his three-putt bogey on No. 12, where bunkers bedeviled him.
"I played really good obviously," said the 33-year-old Edens, who's twice a runner-up in the CGA Match Play and once in the CGA Amateur. "I'm disappointed for sure. You just get close enough that you can taste it."
Edens closed with a 69 after previously posting scores of 65-66-65. He needed to hole a long bunker shot for eagle on 18 to force a playoff, but ended up splashing out to 8 feet and two-putting for par.
"I just didn't make anything on the back nine (on the greens)," said the former CSU golfer. "I lost a little momentum on 12 making bogey. I gave myself some decent looks coming in, but just didn't making anything.
"The plan was just to keep plugging away. I didn't have any pressure on me — I'm not playing for $100,000. I was just out here playing golf. It's a little bit different than those (pros who were in contention), for sure."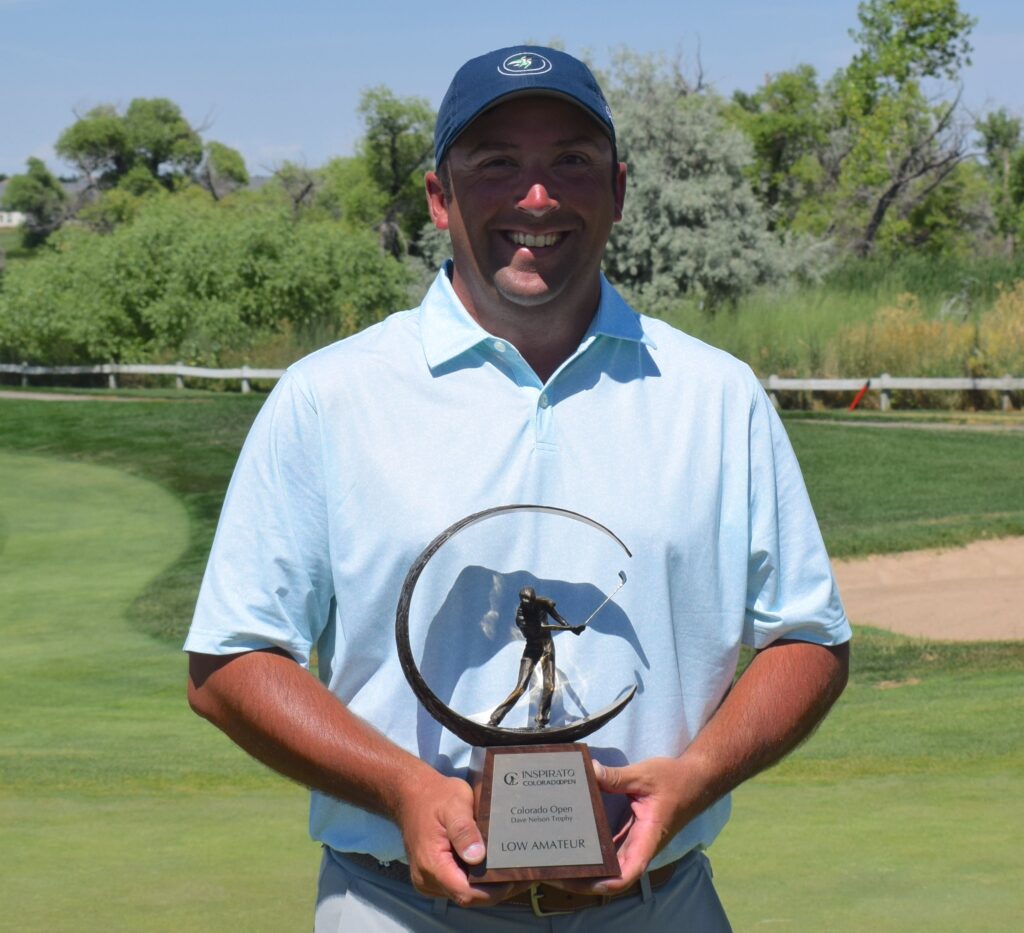 Edens had bigger things in mind, but he won the low-amateur competition by 7 strokes on Sunday.



Though he didn't prevail for the title, Edens can take plenty of consolation in a few regards:
— His runner-up overall finish was the best by an amateur at the Colorado Open since Gunner Wiebe's second place in 2010.
— Edens' 19-under-par total matches an amateur scoring record for the Open, set last year by Connor Jones, who Edens coached (as an assistant) at Colorado State before taking the head coaching job at South Dakota State a year ago.
— And, though it was all but decided previously, Edens captured low-amateur honors by seven strokes on Sunday. Dillon Stewart of Fort Collins — and Oklahoma State — made eight birdies on Sunday but also a triple bogey and two bogeys. That left him second among amateurs at 12 under as he tied for 17th place overall.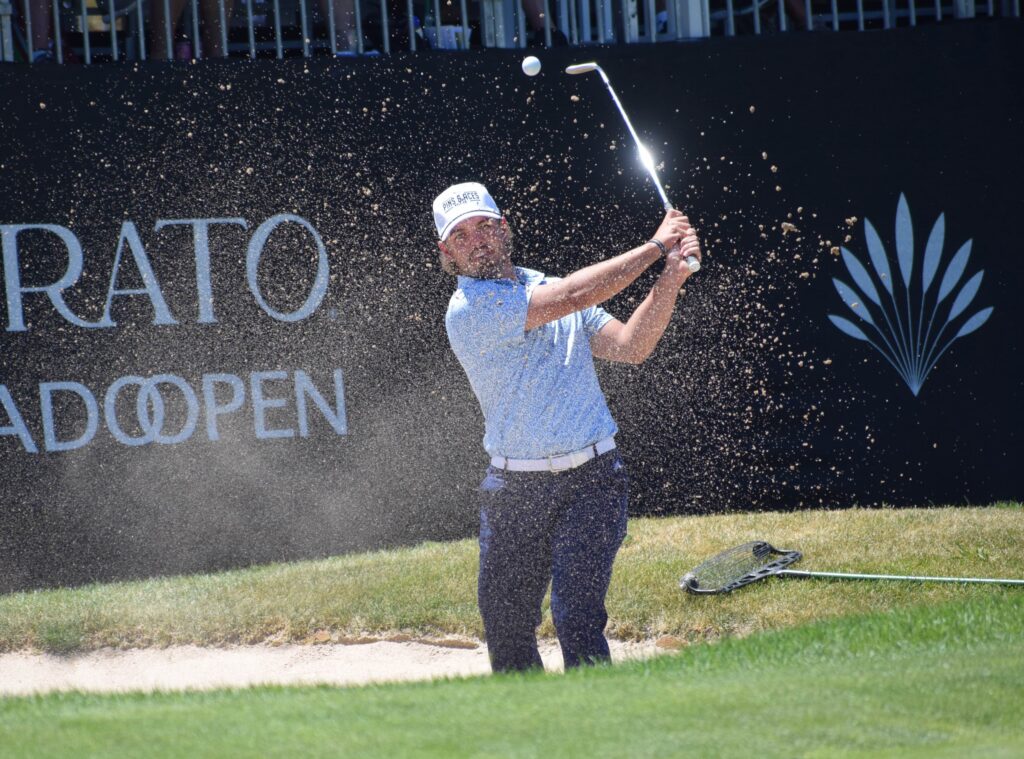 Dillon Stewart made eight birdies on Sunday and finished second among the amateurs.



"It's definitely pretty cool" to accomplish those things, Edens said. "I'm just kind of a little disappointed to lose. (Being low amateur at the Colorado Open) was one of my goals coming into the year. I never have really set goals, but I sat down in May and wrote a bunch down. I achieved one here this week as low am.
"I kind of changed it through two rounds to trying to win this thing (overall). But it's really cool to tie that (amateur scoring) record. This is going to be a week I remember for a long time."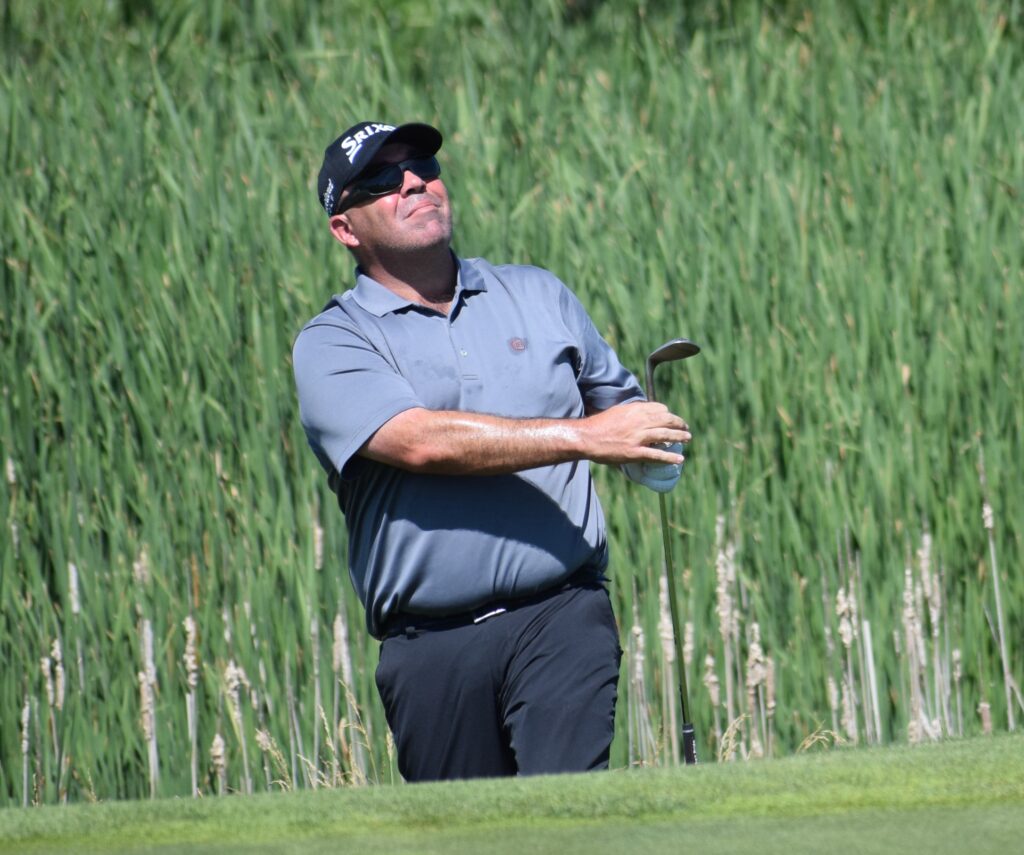 Kevin Stadler hopes things are starting to look up for his golf game.



Denver's Kevin Stadler Setting a Plan: Kevin Stadler, the 2002 Colorado Open champion who lives in Denver part-time (along with Scottsdale, Ariz.), birdied his final hole on Sunday to shoot 72 and tie for 28th place, at 8 under par overall.
That marked a welcome change from recent outcomes on the PGA Tour, where he has missed his last six cuts. (Stadler has past-champions status on the PGA Tour, having won the 2014 Phoenix Open.)
Stadler said he has fully recovered from a hand injury which took two surgeries to correct. But getting through some bad habits he developed in the wake of the injury has been a long process.
"Piecing the swing game back together has been rather a tall mountain, but I'm making some progress," the Kent Denver grad and two-time CGA Match Play champion said.
"Ball striking for me was horrific for a long, long time. I got stuck in some real bad habits that were created out of pain avoidance for quite a while there. I really just had to restart. Always my bread and butter was world-class ball-striking. All of a sudden I was hitting like a 10 handicap. Trying to compete on tour (like that) was not something that was going to work — ever. So I had to get that back. It's still not back to a level I know it can be at, but the last six months it's gotten a lot better."
Stadler, 43, said he plans to use an exemption to play the Korn Ferry Tour pretty much full time next year, with a few PGA Tour starts sprinkled in.
"I'll figure it out after that," he said.
Stadler has won four times on the KFT all-time, but he last played an event on that circuit more than two years ago.
Much of this year — including at the Colorado Open — Stadler has been putting left-handed, while doing everything else in golf right-handed.
"I've messed around with it for probably 10 years," he said. "It feels really comfortable and I finally decided to give it a go. It's always felt good at home and it's feeling more and more comfortable. I've used it in probably a half-dozen tournaments.
"It's gotten better over the last month for sure. The biggest issue I have is getting my eyes adjusted and seeing the line properly. I feel like the ball rolls great. I didn't make hardly any putts today but I felt like I was putting well. I feel like in 72 holes I hit probably four poor putts. Typically over the course of my career I probably would have told you I hit four good putts in 72 holes more often than not."
Overall at the Colorado Open, Stadler evaluated his play this way: "I didn't score very well (67-69-68-72), but I played decent golf. I haven't been playing very good for quite a while. Any kind of reps help me out so it was good to come back and play. I felt like I played 3-4 shots better pretty much ever day and just didn't score. But I hit a lot of good shots. It was fun."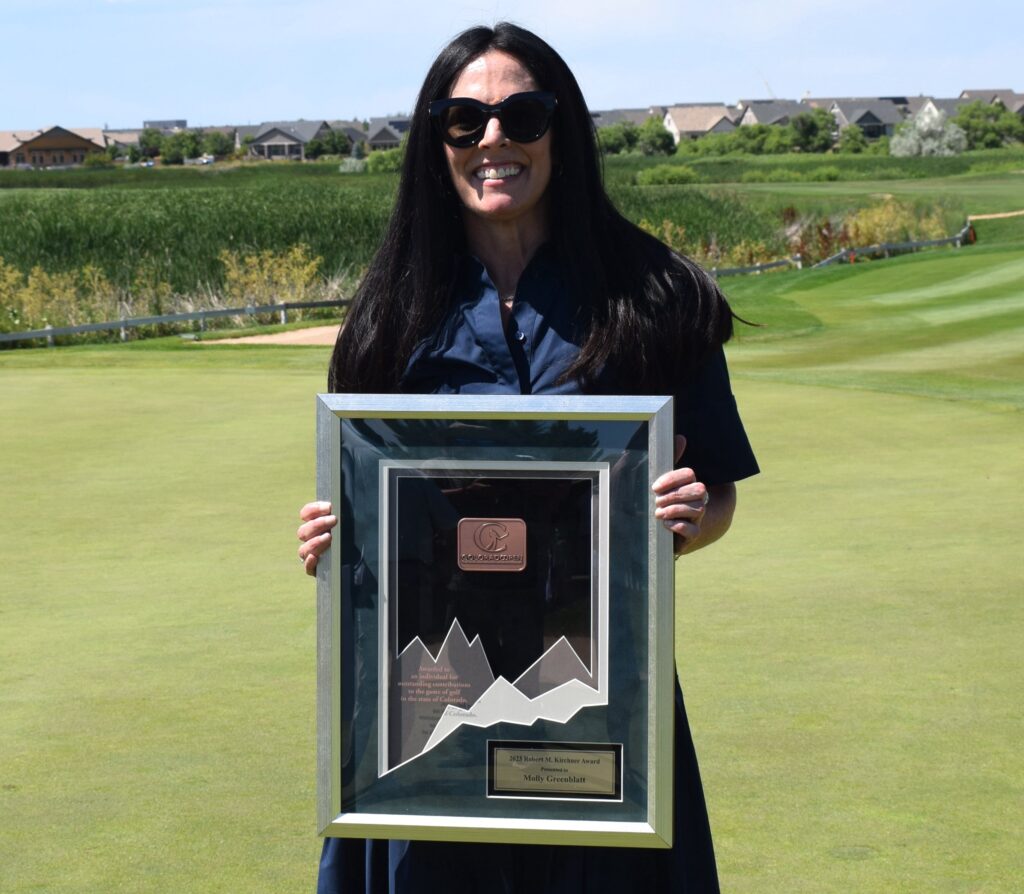 Former Colorado Open Golf Foundation chair Molly Greenblatt with her Kirchner Award on Sunday.



Awards Time: At Sunday's awards ceremony, Molly Greenblatt, who served as the chair of the Colorado Open Golf Foundation Board from 2019-22, became the 24th recipient of the Robert M. Kirchner Award, which goes to individuals who have greatly contributed to golf in Colorado.
Greenblatt was chair of the board through the Covid-19 pandemic, when Inspirato came aboard as the title sponsor of the Colorado Open championships, and when first prize for the Colorado Women's Open was increased to $100,000 — matching the total for the men's Open.
Kirchner founded the Colorado Open and is a member of the Colorado Golf Hall of Fame. He passed away in 2019. Past winners of the Kirchner Award including such golf luminaries as Judy Bell, Jack Vickers, Pat Hamill, Ed Mate, Myron Craig, Les Fowler, Joan Birkland and Kent Moore.
"The Kirchner Award? Really? Wow," Greenblatt said. "To follow in the shoes of people like Judy Bell, Joan Birkland. Seriously? It's amazing. When they told me I was getting the award, I was literally like 'I'm not worthy.'"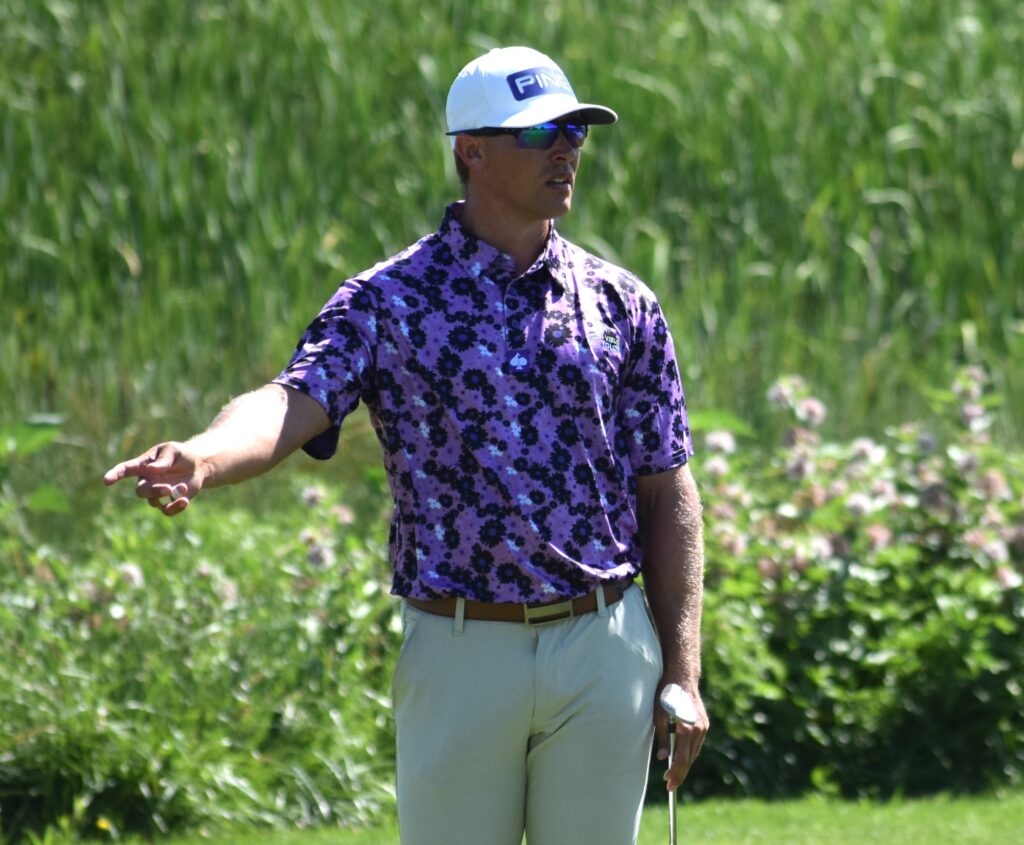 Coloradan Derek Fribbs posted his second top-10 in the last three Colorado Opens.



Derek Fribbs Cracks Top 10: Joining Edens as a Coloradan posting a top-10 finish on Sunday was former University of Colorado golfer Derek Fribbs. A co-runner-up in the 2021 Colorado Open, Fribbs tied for 10th this time, at 16 under par (70-66-67-65). He made seven birdies and one bogey on Sunday. Fribbs earned $4,950 for his performance.
For all the scores from the 2023 Colorado Open, CLICK HERE.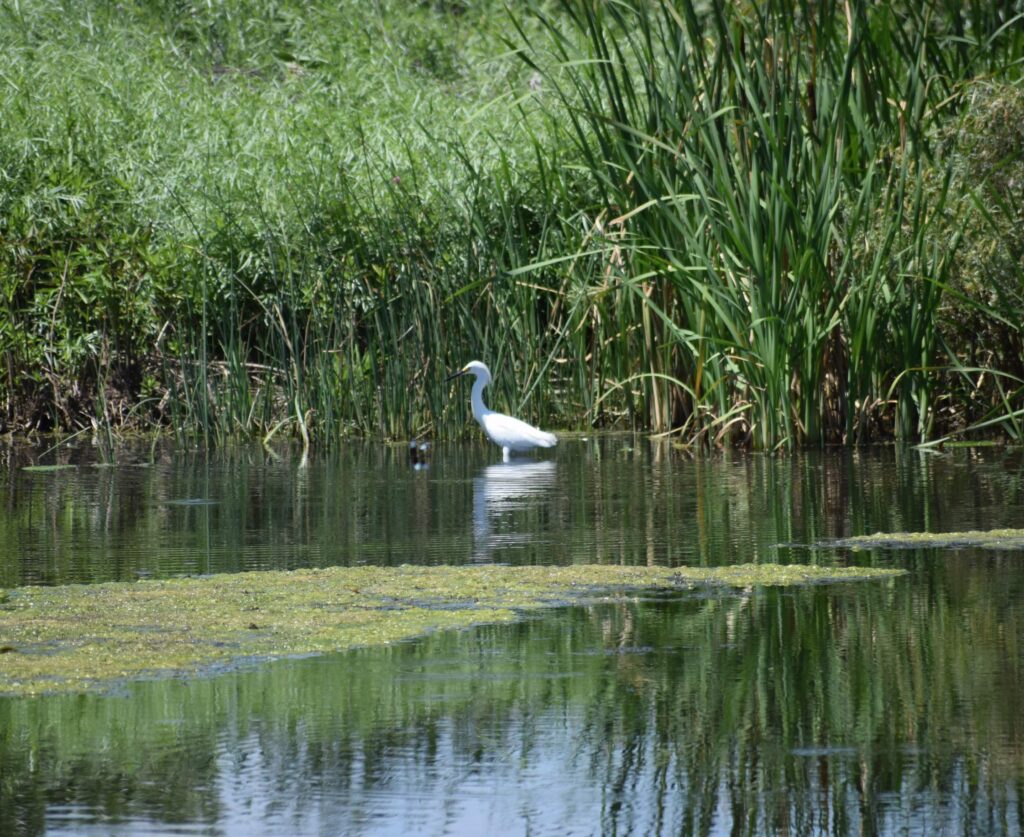 Not all living creatures at Green Valley Ranch on Sunday were concerned about the golf.

About the Writer: Gary Baines has covered golf in Colorado continuously since 1983. He was a sports writer at the Daily Camera newspaper in Boulder, then the sports editor there, and has written regularly for ColoradoGolf.org since 2009. He was inducted into the Colorado Golf Hall of Fame in 2022. He owns and operates ColoradoGolfJournal.com