CGA adding Women's Mid-Amateur Stroke Play to lineup; Senior Match Play will use pod play beginning this year, serving as pilot as other CGA match play events will adopt format in 2021; Match Play, Women's Match Play to be held concurrently at same sites starting in '21
By Gary Baines – 5/19/2020
CGA championships date back as far as 1901, with the first one held just six years after the inaugural U.S. Open.
Some tournaments have come and gone over the years. Others have been greatly changed or at least tweaked as time has passed.
The 2020 CGA championship season, the start of which was delayed a few weeks due to safety concerns related to the coronavirus pandemic, is scheduled to begin next week with the CGA Senior Four-Ball, set for May 26-28 at Thorncreek Golf Course in Thornton. And this is one of those years when there's been some notable changes to the CGA lineup in one way or another.
One of those changes will lead to a much-altered format and scheduling plan starting in 2021 for the CGA's two oldest championships — the Match Play, which dates back to 1901, and the Women's Match Play, first held in 1916.
Another will be an addition to the CGA women's lineup, starting this year, which will open up an opportunity for mid-amateur players — those 25 and older.
Specifically, the inaugural CGA Women's Mid-Amateur Stroke Play will be held June 22-24 in conjunction with the Women's Stroke Play, at The Ranch Country Club in Westminster.
In addition, next month's CGA Senior Match Play, set for June 22-26 at Highland Meadows Golf Course in Windsor, will serve as a pilot of sorts as it adopts a pod-play system very similar to the one used by the WGC-Dell Technologies Match Play the PGA Tour conducts.
Instead of simply a 64-player single-elimination format that the CGA Senior Match Play has utilized in recent years, contestants will be placed in 16 four-person pods, based on their Senior Player of the Year points from last year (for exempt golfers) or their qualifying scores. From there, each pod conducts a round robin, with each golfer playing three matches, and the one that emerges with the best record from each pod advancing to the single-elimination bracket of 16.
Next year, the plan is for pod play to expand to some other CGA match play championships, most notably to the open-age-division Match Play and Women's Match Play, with the women's event using eight pods of four players in the bracket.
In an additional twist, starting in 2021, both the Match Play and Women's Match Play will be contested concurrently and at the same sites. Pod play for both — along with the round of 16 in the Match Play — will be held at CommonGround Golf Course in Aurora, which is owned and operated by the CGA. Then the quarterfinal through final matches for both events will take place in 2021 at Colorado Golf Club in Parker, which has hosted a Senior PGA Championship, a Solheim Cup and a U.S. Mid-Amateur. Both title matches will be conducted on the same day, meaning two major state amateur champions will be presented their trophies at roughly the same time.
"The whole idea was to make the championships better," said Robert Duke, the CGA's director of rules and competitions. "We're guaranteeing everyone (who earns a spot in the championships) three matches at CommonGround. There's always the luck of the draw with match play (in facing a particularly good or hot player in a given match). This way, you've got three matches. Capping it off at a club like CGC, you're hoping just to build on it. This (the Match Play) is our oldest championship; this year will be our 120th. Anything that makes this better is going to be fun. That's always the goal for tournaments — what gets people excited to come out and compete."
Kate Moore, CGA director of competitions, will second that.
"I think it's very exciting," she said. "The two associations came together (when the CGA and the CWGA integrated almost three years ago) and now we're going to crown our two best champions in the state together — one guy and one girl."
While the plan calls for CommonGround to be the pod-play host each year for the open-division CGA Match Play and Women's Match Play, the site for the quarterfinals through championship matches is expected to be rotated each year.
Here's a little more on each CGA championship change: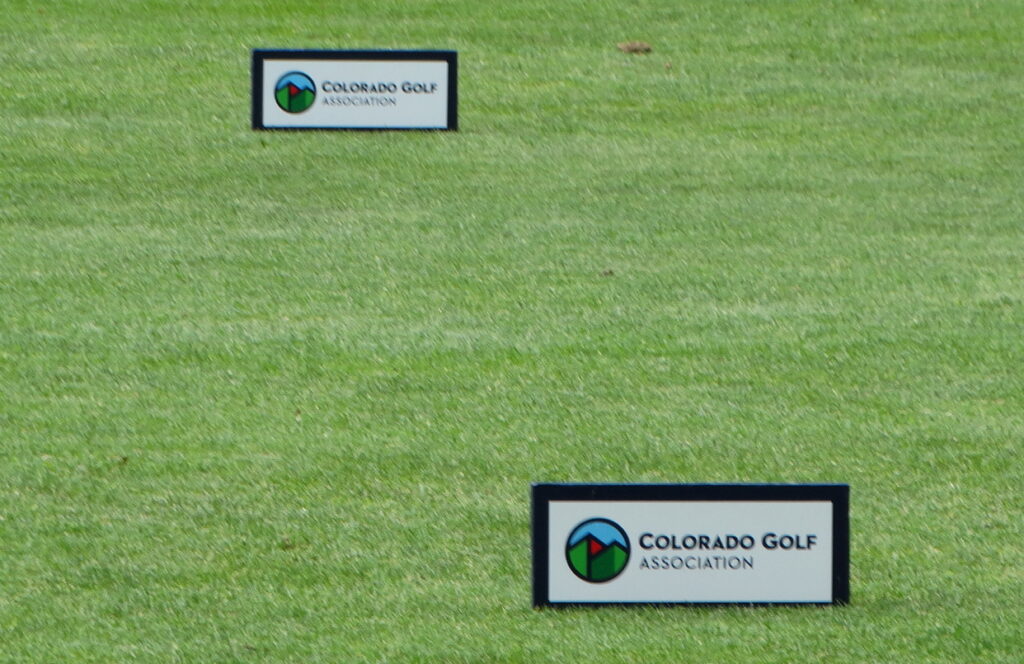 — Addition of CGA Women's Mid-Amateur Stroke Play Starting This Year: The championship flight competition in what's now known as the CGA Women's Stroke Play has been largely a lopsided affair in recent years. From 2015 through '17, now-LPGA Tour player Jennifer Kupcho won by 21, 19 and 13 shots. After Texan Kristin Glesne prevailed over Coloradan Erin Sargent in a playoff in 2018, Highlands Ranch's Mary Weinstein prevailed by six last year. That means four of the last five Women's Stroke Plays have been decided by at least six shots.
In addition, just about every winner of the event since 2004 — when Kim Eaton landed the title — has been a player in her early 20s or younger. That leaves mid-amateur players, as a practical matter, usually competing for second place if they want to enter the CGA Women's Stroke Play Championship.
But with the new Women's Mid-Amateur Stroke Play, that will change. Players 25 and older can compete among themselves for a significant state title. Next month at The Ranch, for instance, players can choose to compete in the open, mid-amateur, or flighted net division. The open and mid-am divisions will be gross competitions.
"We've had a couple of comments about it and 'asks' for it the last year or so from some of our top players who are over 25 or our seniors over 50," Moore said. "So we've tried to figure out how this can fit within our women's schedule for the year.
"I think it's going to be a great addition. We've already had some positive comments from some of our players.
"They're not at that level anymore with those college or high school girls who are playing all day, every day. And some of our top seniors don't want to play at that (championship flight) yardage anymore. They can still compete and they can still hit it, but they can't play from 6,400 or 6,500 yards anymore. This gives them that middle ground instead of playing in that handicap division."
In other words, there will be three or four sets of tee boxes set up for the event at The Ranch next month, when the open championship, the mid-ams and the flighted net players will compete concurrently.
For more information about the Women's Mid-Amateur Stroke Play, CLICK HERE.
— Pod Play for 2020 CGA Senior Match Play: The Senior Match Play has undergone a couple of changes in recent years. In 2017, 84 players vied in an 18-hole stroke-play qualifying round to advance to a 32-player, single-elimination match-play bracket. Then the past two years, off-site qualifying was held to fill a 64-player single-elimination bracket that also included exempt contestants.
This year, exempt players again will join off-site qualifiers in a 64-person bracket, but with 16 pods of four golfers competing in a round robin before each pod winner advances to single-elimination matches starting in the round of 16.
As recently as 2017, more than 60 percent of the field which entered the Senior Match Play wouldn't play a single match. And even the past two years, 60 percent-plus of the original entrants would play one match or fewer. 
"I would talk to guys who say, 'Yeah, it would be nice to play some match play,'" Duke recalls.
So starting this year, all 64 players who qualify or are exempt for the match-play portion of the event will be guaranteed at least three matches. Those who advance to the championship finals will play seven matches — one more than in past years.
"This is such a better value and experience," said Duke, who along with CGA executive director Ed Mate and CGA tournament chairman Robert Polk spearheaded the change. "If you make it (into the 64-man bracket), you get three matches (at minimum). If you're a non-exempt player, you've gotten one round of stroke play at an outside qualifier and three matches. That's pretty good.
"It was less about those guys who played five or six matches than about the 32 guys who only played one match — or no matches, depending on how they did in a stroke-play qualifier. So what's best for the most amount of people? It's been really well received so we're looking forward to doing that for the seniors this year and transitioning that to (some of the other CGA match play championships in 2021)."
This year, the Senior Match Play is limited to golfers 54 and older. For more details on the tournament format for this year, CLICK HERE.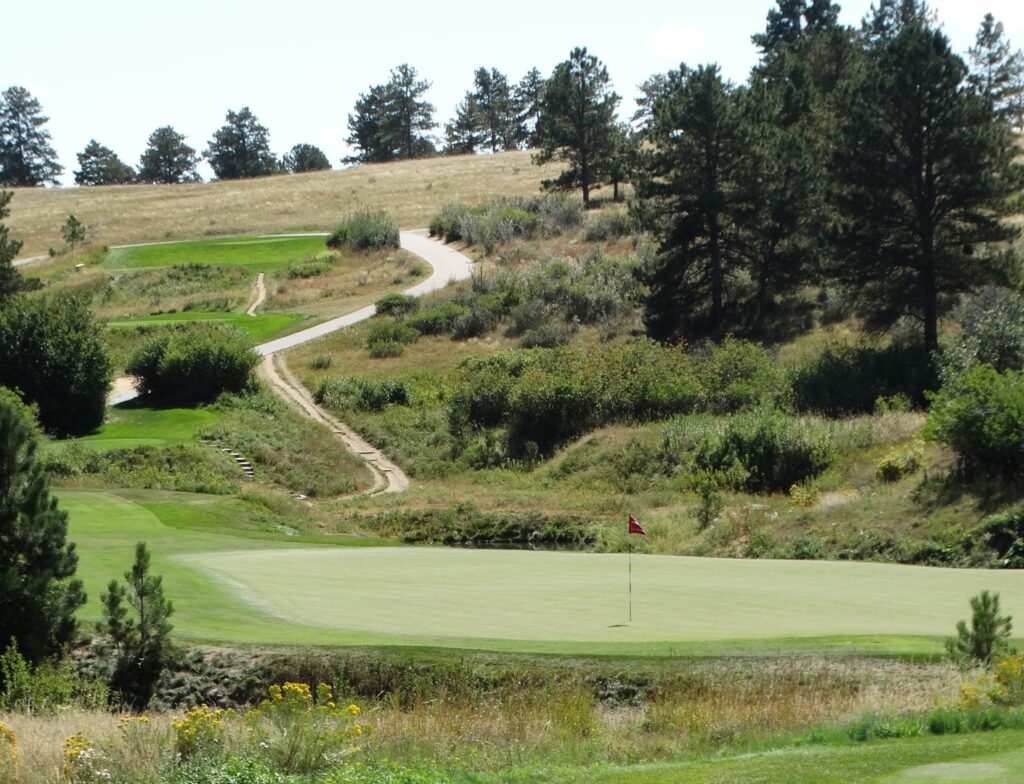 — CGA Match Play and Women's Match Play Held Concurrently, At Same Sites, Starting in 2021: With pod play becoming part of the CGA Match Play and Women's Match Play beginning next year, the next step was playing those championships at the same time and on the same courses. As noted, in 2021, that will be at CommonGround for pod play (and the round of 16 in the Match Play) and at Colorado Golf Club for the quarterfinals, semifinals and finals.
"We crown two state champions at the same time on the same golf course at a really great site," Duke said. "We're really excited to take it to CGC as the inaugural host site (for the concurrent championships). I was there for the (2019 U.S.) Mid-Am and watched the championship match. It's such a good match play course, so it's going to be really fun. To be able to showcase that course will be really cool for our top players — both men and women."
The CGA's hope is that the site for the final three rounds of match play will rotate year to year among prestigious courses in the state.
Starting next year, the bracket for the CGA Women's Match Play will be expanded from its traditional 16 players to 32.
Given all the impending changes, it's clear that even though some CGA championships are more than 100 years old, their evolution continues.