Rain no problem as Loveland's McLaughlin rallies in tough conditions to overtake DU's McCoy and win 119th CGA Match Play
By Gary Baines – 06/21/2019
As the weather took a turn for the worse early Friday afternoon at The Club at Rolling Hills in Golden, Josh McLaughlin's golf game took a decided turn for the better.
And as a result, he found himself holding the trophy for the CGA's oldest championship at the end of the day.
The 24-year-old from the Olde Course at Loveland rallied from being 3 down after 18 holes to defeat Cal McCoy of the University of Denver and Bear Creek Golf Club, 1 up, in a 36-hole title-deciding match at the 119th CGA Match Play.
"This is probably my best accomplishment, the accomplishment I'm most proud of, in my golf career. That alone means a lot," McLaughlin said. "I knew I had the game, but it would have been a little bit hard to believe (coming into the week) because everything still has to fall right for you."
McLaughlin was still 2 down when the weather went south on Friday, leading to a steady rain and wind amid cool temperatures for several holes. Despite the adverse conditions, he won the 27th and 28th holes of the match with birdies and the 29th with a par to take a 1-up lead he never would relinquish. And when the rain was at its worst, McLaughlin sank a 42-foot putt on the 10th hole of the afternoon round (No. 28 overall) and a 10-footer on the 11th. And he and McCoy both drained 7-foot par putts on No. 13 in miserable conditions.
"When I'm playing with buddies and stuff, I never shy away from playing in rain or wind or anything like that because I know the conditions could be like that in tournaments," McLaughlin said. "I was really in my comfort zone. I didn't really miss a beat with it.
"I feel like playing in conditions like that — whether it's wind or rain — it gives me an advantage over really anybody, I think."
McCoy, the 19-year-old 2019 Summit League individual champion, had a chance to tie the match on No. 16, but missed a 7-foot birdie try. 
"I thought I had the right read," McCoy said. "I trusted it and it didn't go in; it broke the other way. You can't do anything about it."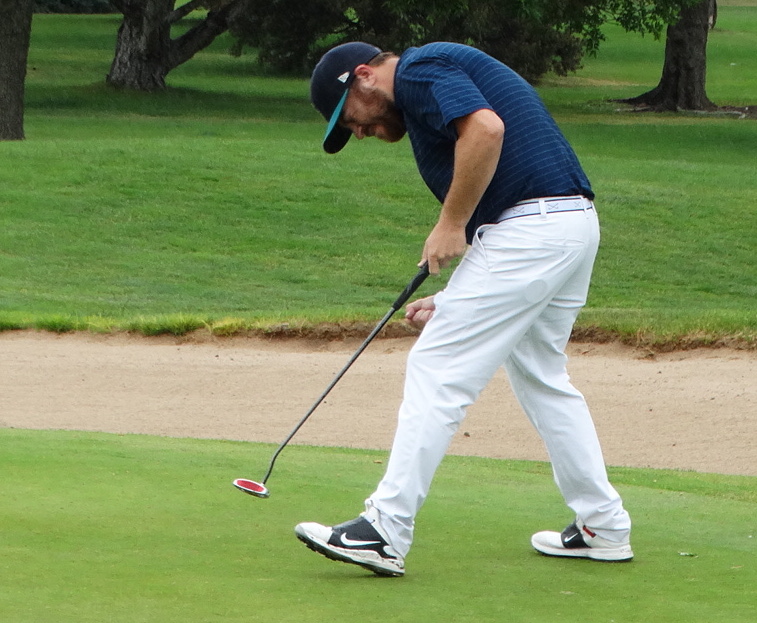 Then on No. 18, McLaughlin clinched the title by sinking a 14-foot birdie putt and giving it a fist pump as the ball fell into the cup, making McCoy's position with a 6-foot birdie attempt irrelevant.
"I knew it was going in right when I hit it," McLaughlin said of that final stroke. "I hit it right on my line and it went right in the back of the hole."
For McCoy, coming up short of the title after beating a four-time CGA Mid-Amateur Player of the Year (Chris Thayer) and the stroke-play co-medalist (Jackson Solem) took some luster off the week.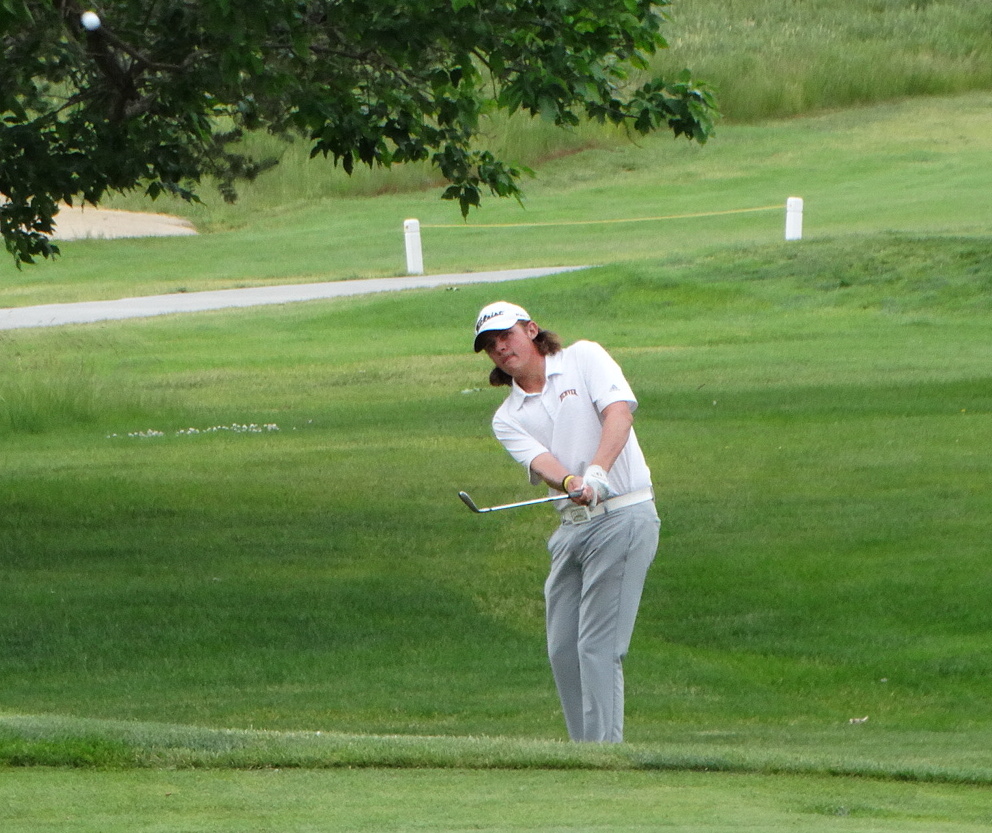 "I'm definitely a little disappointed," said McCoy, who just completed his freshman year at DU. "But I had my opportunities and just didn't capitalize. He just beat me. I can't blame it on anything. I can't have any excuses. He just beat me.
"He just played better than me in that stretch (where the rain and wind kicked up). He had a couple of birdies that beat me and I had a bogey that really hurt me. It was tough, but it's not like it was impossible."
Friday marked eighth time in the last 21 CGA Match Plays that the final has gone the full scheduled 36 holes — or more. And that's saying something considering none of the previous 15 finals — from 1984 through 1998 — went the distance. 
McLaughlin, whose previous biggest accomplishment in golf was being the runner-up in the 4A boys state high school tournament in 2012, joins an illustrious group of CGA Match Play champions, including World Golf Hall of Famers Hale Irwin and Lawson Little, eight-time PGA Tour winner Steve Jones, former Phoenix Open champion Kevin Stadler, longtime PGA Tour regular Brandt Jobe and onetime USGA president Frank Woodward.
The CGA Match Play has typically dominated by college-age players in recent decades, but McLaughlin bucks the trend. He joins Nick Nosewicz (2015) and Steve Irwin (2004) as 21st-century winners who became champions in their mid-20s or later.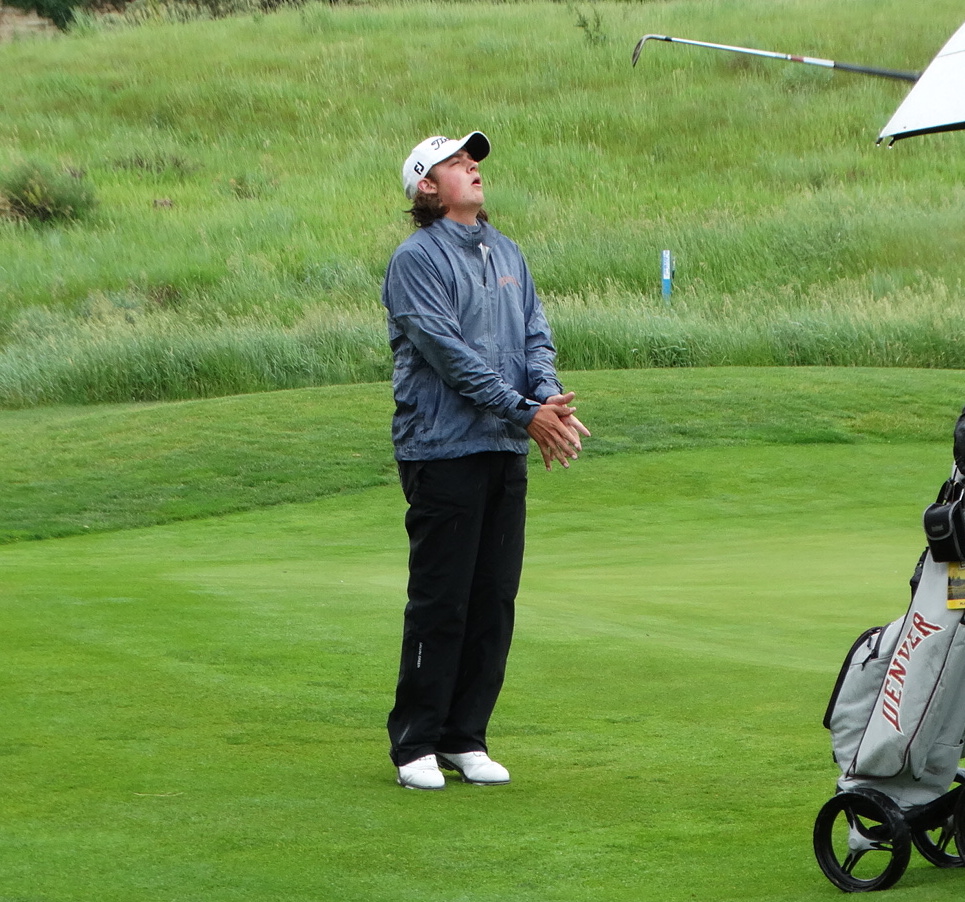 Friday's final was a back-and-forth affair, with McLaughlin winning the first two holes, McCoy winning 15, 16 and 17 with pars to go 3 up, then McLaughlin never losing a hole on the second 18 and regaining the lead during the rainstorm.
Despite the weather, McLaughlin played the final 10 holes of the match in 3 under par after having made just one birdie in the first 26 holes.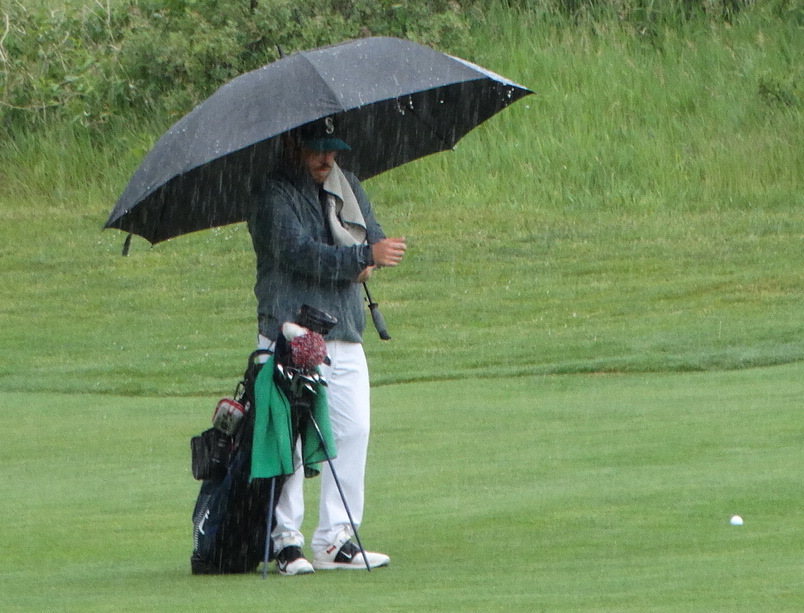 Prior to this week's Match Play, McLaughlin had played just two rounds at Rolling Hills — both in preparation for this event. And he had never advanced passed the round of 32 at the Match Play. Still, he had a feeling the course would set up nicely for him.
"I felt like it fit my game really well, so I felt good coming into this for sure," he said. "My first thought after I got off of it (for the first time) was that it was kind of a mix between my two home courses that I always play (the Olde Course at Loveland and Mariana Butte). So I had that comfortable feeling right away. (The severe greens) are kind of the way Mariana Butte is — a lot of up and downs and a lot of slopes, so I'm typically pretty comfortable with that."

CGA Match Play
At The Club at Rolling Hills in Golden
THURSDAY'S QUARTERFINALS
Cal McCoy, Bear Creek GC, def. Jackson Solem, The Fox Hill Club, 21 holes
Tyler Zhang, Lone Tree GC, def. Sam Marley, South Suburban GC, 23 holes
Josh McLaughlin, Olde Course at Loveland, def. Jon Lindstrom, Lakewood CC, injury WD
Jack Castiglia, Metro Denver E-Club, def. Kyle Pearson, Meridian GC, 6 and 4
THURSDAY'S SEMIFINALS
Cal McCoy, Bear Creek GC, def. Tyler Zhang, Lone Tree GC, 4 and 2
Josh McLaughlin, Olde Course at Loveland, def. Jack Castiglia, Metro Denver E-Club, 3 and 2
FRIDAY'S 36-HOLE FINAL
Josh McLaughlin, Olde Course at Loveland, def. Cal McCoy, Bear Creek GC, 1 up
For all the results from the CGA Match Play, CLICK HERE.