After returning last week from a year off from tournament golf, Coloradan Knous opens with 71 at TPC Colorado; 7 tied for lead at 67
By Gary Baines 7/1/2020
For the record, Jim Knous went 370 days — just over a year — without playing a single round of tournament golf. And that's saying something for a PGA Tour-level competitor who should be near the peak of his career.
When Knous — a Basalt native and former Colorado School of Mines golfer who now lives in Littleton — teed it up last week at the Korn Ferry Tour's Utah Championship, there was good reason it felt a little odd for him. After all, he had last competed in a tournament at the PGA Tour's Travelers Championship, where he missed the cut June 21, 2019.
From there, he underwent surgery on his injured right wrist in mid-August, then rehabilitated it and got his game back in shape leading up to last week's return.
"It was pretty weird honestly," the 30-year-old said regarding playing official rounds again. "A whole year without playing a tournament. I've definitely never gone that long before."
Knous missed the cut in Utah, posting rounds of 71-70 for a 1-under-par total.
Then it was back home to compete in the TPC Colorado Championship at Heron Lakes in Berthoud, where on Wednesday he recorded the low round for the contingent of players competing who have strong Colorado connections. Knous finished with a 1-under-par 71 at TPC Colorado, where he was 3 under through 11 holes but rinsed his tee shot on the drivable third hole and took a double bogey. That left him tied for 44th place after the first round of the 72-hole event. Seven players share the first-round lead at 5-under-par 67, marking the most tied atop the leaderboard after round 1 of a Korn Ferry Tour event since 2012.
Though he wishes he could clean up some mistakes — both last week and at TPC Colorado — Knous is relishing being back out testing his game on tour again.
"It's going to take a little bit of time to get back into that rhythm" of being a tour player, he said. "It was so nice to be at home for a year with my family, so this is a little different. (But) it's been really nice. I've been having a lot of fun. Last week, even with a missed cut, I was just trying to soak it in and have as much fun as I could while trying to learn things along the way and improve as a golfer."
Knous was a PGA Tour rookie during the 2018-19 season. He started the season with a 10th-place showing at the Safeway Open and also tied for 13th twice in making 10 cuts in 18 starts before his wrist shut things down. And now he's back on the Korn Ferry Tour making one of his five "rehab" starts — that number could increase if he qualifies for the Korn Ferry Finals — with an eye on returning to the PGA Tour in September, at the beginning of the 2020-21 season. Then he'll have six PGA Tour starts — as part of his "minor medical extension" — to try to earn enough FedExCup points to retain his card.
So how is Knous doing in his return after three tournament rounds under his belt?
"I feel really good physically," he said. "The wrist is feeling really good. It just swells a little bit after the round; it's no big deal to ice it down. No restrictions or anything like that. My body feels good. I've been working out hard.
"Mentally, I feel really good. I'm just working on a few things with my swing so I don't hit loose shots. Everything just needs a little bit of work, but I would say it's close. I feel close to being able to put together a good round."
On Wednesday, Knous was in good shape after getting up and down for birdie on No. 1 (his 10th hole) and hitting his tee shot tight on No. 2 and sinking a 3-foot birdie putt that left him at 3 under. But, in going for the green on the 395-yard third hole, he pulled his tee shot enough to find the water and ended up with a double bogey on a very realistic birdie hole.
"I got on a decent run with the birdies on 1 and 2, then hit one into the water and that kind of took the wind out of the sails a little bit," Knous said. "I said to my caddie I'm going to hit driver there every day. I just pulled it a little left. It was never going to carry on that line. I hit it right at the flagstick, which is probably a 350 (yard) cover. Obviously I was trying to aim farther right, but I pulled it a little bit. Double bogeys are never fun for anybody."
For the day, Knous finished with four birdies, one bogey and one double bogey.
Knous loves competing so close to home this week, but he's in an odd situation with fans not allowed at the event due to Covid-19 safety concerns.
"It does feel weird," he said. "I want to tell everybody, 'Hey, come out and watch.' That's what I would usually do, but obviously we can't do that right now. So I tell everybody to watch online. That's the best they can do.
"An event right in your backyard in Colorado, it's a bummer I can't even have family out to watch. It's a little sad, but it's fun to play in your home state. I've never played in a Korn Ferry or a PGA Tour event in Colorado, so that's pretty awesome."
Given that he lives less than 75 minutes drive from TPC Colorado, Knous estimates that he played the course six or seven time in preparation for this week.
"I've been pretty ready for the tournament," he said, adding that he feels the course sets up well for him. "I hit it pretty far. Iron shots are pretty straightforward. Three of the four par-5s are reachable, so that suits me. Overall I think it really sets up well for me. I really love the course and they've done a great job out here."
And regarding the smidgen of competitive rust Knous is encountering, he's trying to take a philosophical approach.
"I figured there would probably be a few loose shots here and there (upon returning to tournament golf)," he said. "I've got to get the competitive rust off a little bit. I was hoping to cut down a little on mistakes this week. I definitely saw a few today, so it's going to take a little time — probably three or four tournaments — until I'm back to what I would say is peak form.
"Obviously I have expectations for myself to win and compete, but at the same time I want to have realistic expectations that there might be a hiccup or two here or there. Hopefully I can learn from those."
In 51 previous Korn Ferry Tour starts, Knous has recorded four top-10 finishes. That includes fourth-place showings in both the Utah Championship and the WinCo Foods Portland Open in 2018.


Red-Hot Zalatoris in Contention Again: Will Zalatoris, a 23-year-old who played his college golf at Wake Forest, has been on quite a run this year on the Korn Ferry Tour, particularly since the circuit resumed conducting tournaments last month.
Zalatoris owns five top-10 finishes in 2020, and in the three tournaments last month, he went sixth, third and fourth. During those dozen rounds, he's had just one above 68.
And the trend continued on Wednesday as Zalatoris shot a bogey-free 5-under-par 67, good for a seven-way tie for the lead.
"It's motivating, and I know that I'm close (to winning)," he said. "To play three weeks in a row and be in contention, and have a nice setup round in the first round (this week), I'll just keep on plugging.
"I've said it a bunch and I'm not trying to be arrogant, but I know I'm going to win one eventually. I've just got to keep putting myself in position. So far since the restart, I feel like I've done a really good job of that."
In round 1, Zalatoris, who ranks fourth on the Korn Ferry Tour's points list, made an eagle at the par-5 fifth and added three birdies. But whether he's playing well or not, the Texan appreciates the scenic TPC Colorado course, where there are expansive, spectacular views of the mountains and three large reservoirs.
"I remember last year when things are going bad, you just kind of look to the right and enjoy the view," he said. "It's probably the most beautiful course we play all year."
As for the other players tied at 67, Davis Riley has won once on the Korn Ferry Tour this year — at the Panama Championship in February — and also owns two other top-10 finishes.
Likewise at 67 are Lee Hodges, J.T. Griffin, Paul Peterson, Ben Kohles and Stephen Franken. Kohles won twice on the Korn Ferry Tour in 2012.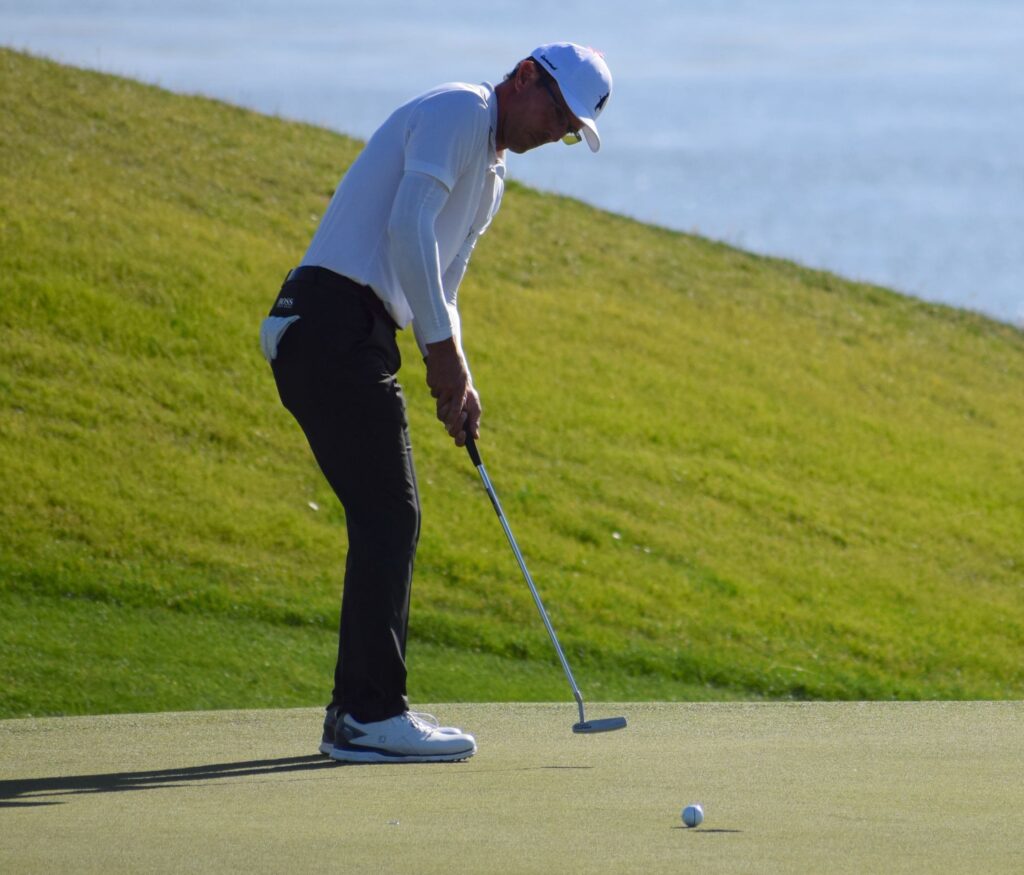 With PGA Tour Champions on Horizon, Weir Plays Korn Ferry Finale: The most decorated player in the field this week at TPC Colorado, 2003 Masters champion Mike Weir, is making his final Korn Ferry Tour start before he begins his PGA Tour Champions career July 31 at the Ally Challenge in Grand Blanc, Mich.
Weir, an eight-time PGA Tour winner who is now 50 years old, was 1 under par through 15 holes on Wednesday before bogeying his final three. That left him at 2-over-par 74 and in a tie for 98th place.
"With my eye on the Champions Tour, I'm trying to stay sharp and trying to learn some things about my game that I can take out there and be ready," he said afterward.
"When you get close to 50 you want to stay competitive. Anyone who's competitive wants to play. This game humbles you quickly. If I had the attitude that (because) I'm a Masters champion that I can't play out here, I wouldn't acquit myself well on the Champions Tour and I'd get my butt handed to me out there. But I've been playing and staying sharp. … I'm enjoying how I'm playing again. I'm excited for the future."
This is Weir's 19th start on the Korn Ferry Tour since 2018. His best showing over that stretch is a 17th place at the LECOM Suncoast Classic in February.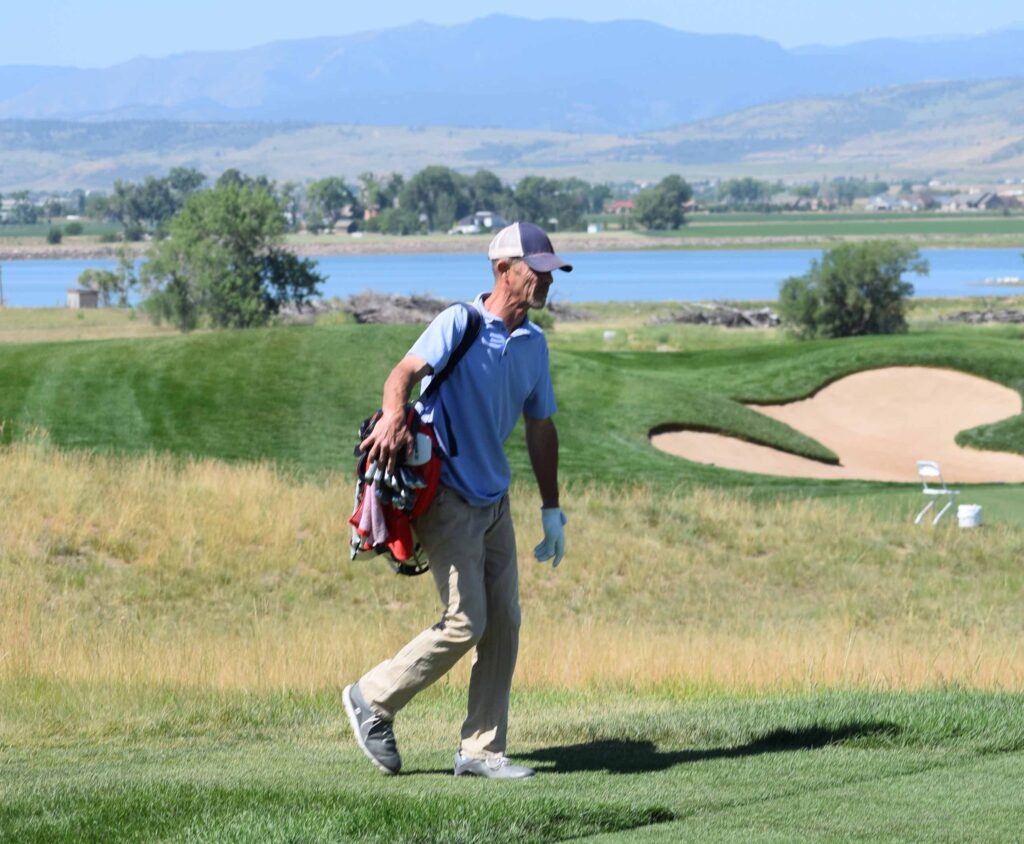 Local Roundup: Here are how the 10 players with significant ties to Colorado scored on Wednesday:
44. Littleton resident and former Colorado School of Mines golfer Jim Knous 71
98. Former Fort Collins resident Sam Saunders 74
98. Cheyenne resident Josh Creel, who started his college career at CU 74
116. Denver native and former CU golfer Jonathan Kaye 75
116. Golden resident and former CSU golfer Zahkai Brown 75
116.; Boulder native and former Louisville resident George Cunningham 75
116. Highlands Ranch resident Ben Lanting 75
116. Greenwood Village resident and former CU golfer Ryan Schmitz 75
133. Former Fort Collins resident and former Air Force Academy golfer Tom Whitney 76
142. Josh Seiple of Castle Rock 77
Notable: A reminder that the general public is not allowed at this week's TPC Colorado Championship as a Covid-19-related safety precaution. … Utah resident Daniel Summerhays, who put off his retirement from tour golf after finishing second last week in the Utah Championship, started off strongly on Wednesday, carding a 3-under-par 69 at TPC Colorado and shares 12th place. … The field will be cut to the low 65 players and ties after Thursday's second round.
For all the scores from the TPC Colorado Championship, CLICK HERE.