On a day weather wreaks havoc, du Toit ties 36-hole scoring record for Colorado Opens held totally at GVR; Prater retains lead among amateurs
By Gary Baines – 7/24/2020
Perhaps Mother Nature was simply allowing the course at Green Valley Ranch Golf Club to take a breather from the scoring assault taking place at the CoBank Colorado Open.
Whatever the case, it was an impressive display of quick-moving weather that swept across the course around mid-afternoon on Friday. Shortly after play was interrupted by the threat of lightning, sheets of rain came down, the wind howled, and just about everything that wasn't bolted down was send tumbling — or blown over, in the case of some heavy metal partitions. There was standing water all over the course, though that drained fairly quickly in most cases.
About an inch of rain fell in roughly 30 minutes, contributing to a suspension of play that lasted almost 2 hours and 45 minutes. And when it was all over and golfers returned … the assault on scoring resumed.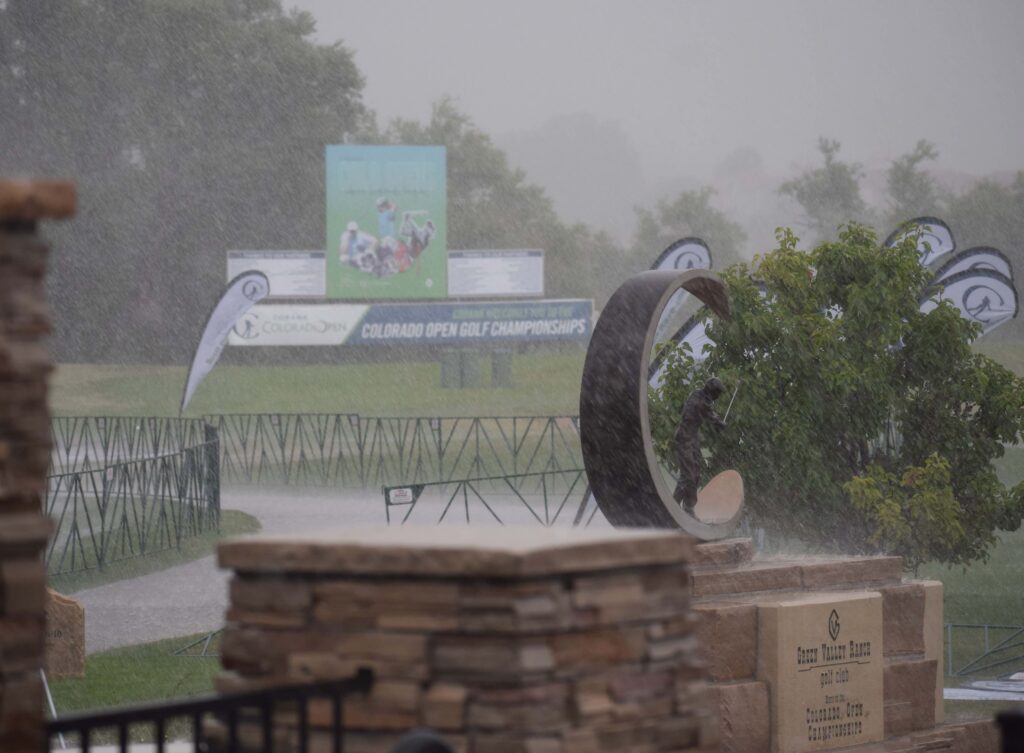 When the day ended about 8:35 p.m., Canadian Jared du Toit, who in March shot a 59 in an Outlaw Tour event — but lost in a playoff — had taken the lead with a 14-under-par total of 130. That ties the 36-hole scoring record for any Colorado Open held solely at Green Valley Ranch Golf Club.
All told through the first two days, a dozen players are in double digits under par.
About 18 players didn't complete round 2 on Friday before darkness stopped play, so they will finish up on Saturday beginning at 7 a.m. Following the completion of the second round, a cut to the low 60 players and ties will be made, pairings will be set, and round 3 will begin at 9 a.m.
Du Toit, a former Arizona State golfer who has status on PGA Tour Latinoamerica, has gone 64-66 and has made just one bogey in two days en route to his 130 total.
"It was a good day," the 25-year-old said. "I didn't do everything perfect by any means, but I did a great job of damage control when I was in trouble. And I putted great. No complaints, and hopefully more of the same on the weekend."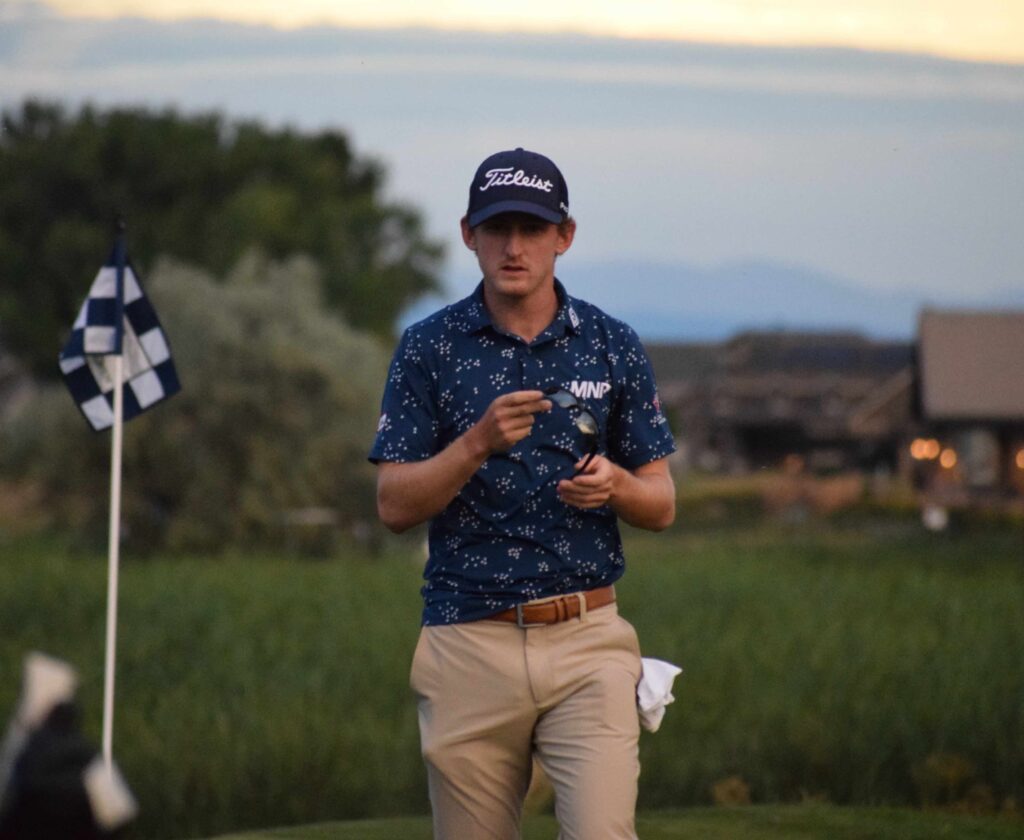 This is du Toit's first time playing in the Colorado Open, but obviously he's having a pretty easy time adapting to Colorado and GVR.
"Where I grew up is high elevation and looks a lot like this," he said. "Calgary is very similar looking to Denver — same grass and everything — so I feel comfortable out here for sure."
In Friday's round — which lasted 7 1/2 hours and finished at 8:15 p.m. in du Toit's case — the Canadian made seven birdies and one bogey. That lone bogey of his tournament came on No. 6, shortly before the siren sounded marking the lightning delay.
"I was kind of taking a lot of pride this week in being real clean (on the scorecard), so I breathed it off in the car there for a couple of hours and came out ready to go. It worked out," he said.
"I finished ninth in the Canadian Open as an amateur (in 2016). I've won the Latin Q-school. I won a Korn Ferry (Q-school) first stage. I've won a handful of mini-tour events here and there. This one (the Colorado Open) would be pretty special, but not getting ahead of myself at all."
Du Toit leads by one over Guatemalan Jose Toledo, who shot a bogey-free 10-under-par 62 on Friday, and Christopher Petefish of Cumming, Ga., who finished ninth and fourth in the last two Colorado Opens.
Five players share fourth place at 12 under par, including former champion Wil Collins.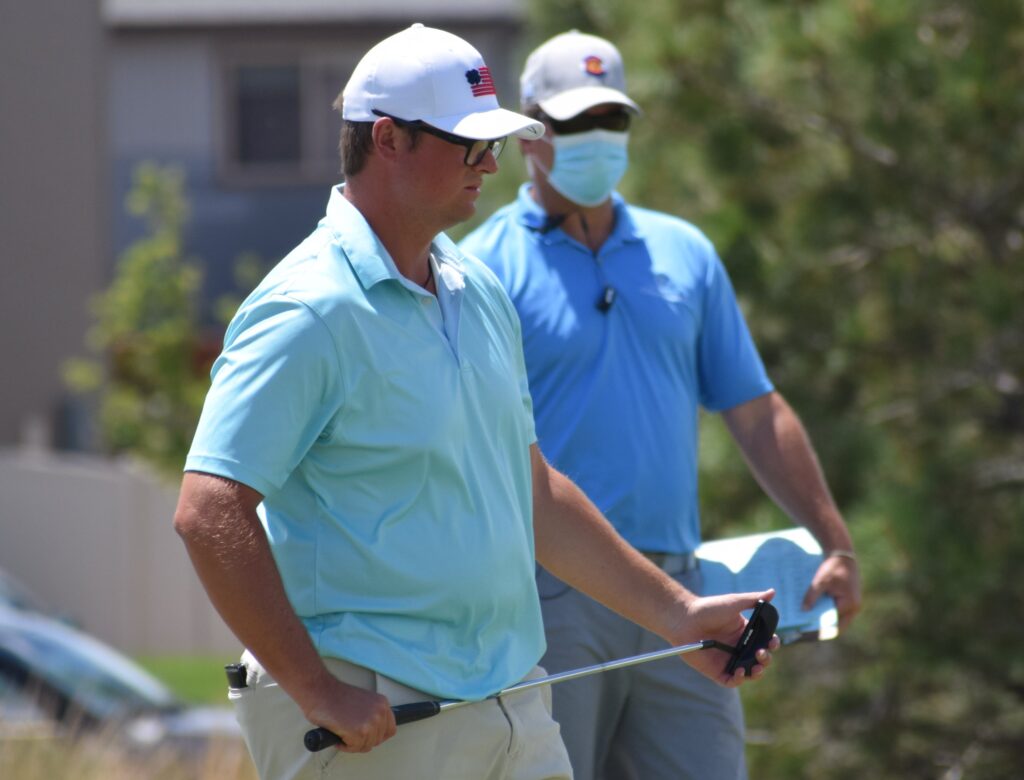 Several Colorado residents are still very much in the hunt for the title. That includes former University of Colorado golfer Spencer Painton of Aurora, a former CGA Boys Player of the Year and a past 5A state high school champion, who shot a 7-under-par 65 on Friday and moved into 13th place at 9-under 135.
"I was hitting the ball well," the 24-year-old said. "I hit the driver well, hit some iron shots close and made some putts. I didn't have to do much more than that. Fairways and greens all day. It was kind of nice.
"I had a lot of putts inside of 10 feet. My wedges were working, my iron shots were working. They just gave me a lot of opportunities today. It wasn't necessarily anything special, but the ball just happened to go in today."
Painton finished with eight birdies and a bogey for his 65.
"This keeps me in the chase," he said. "I have to stay aggressive. We'll see how it comes out."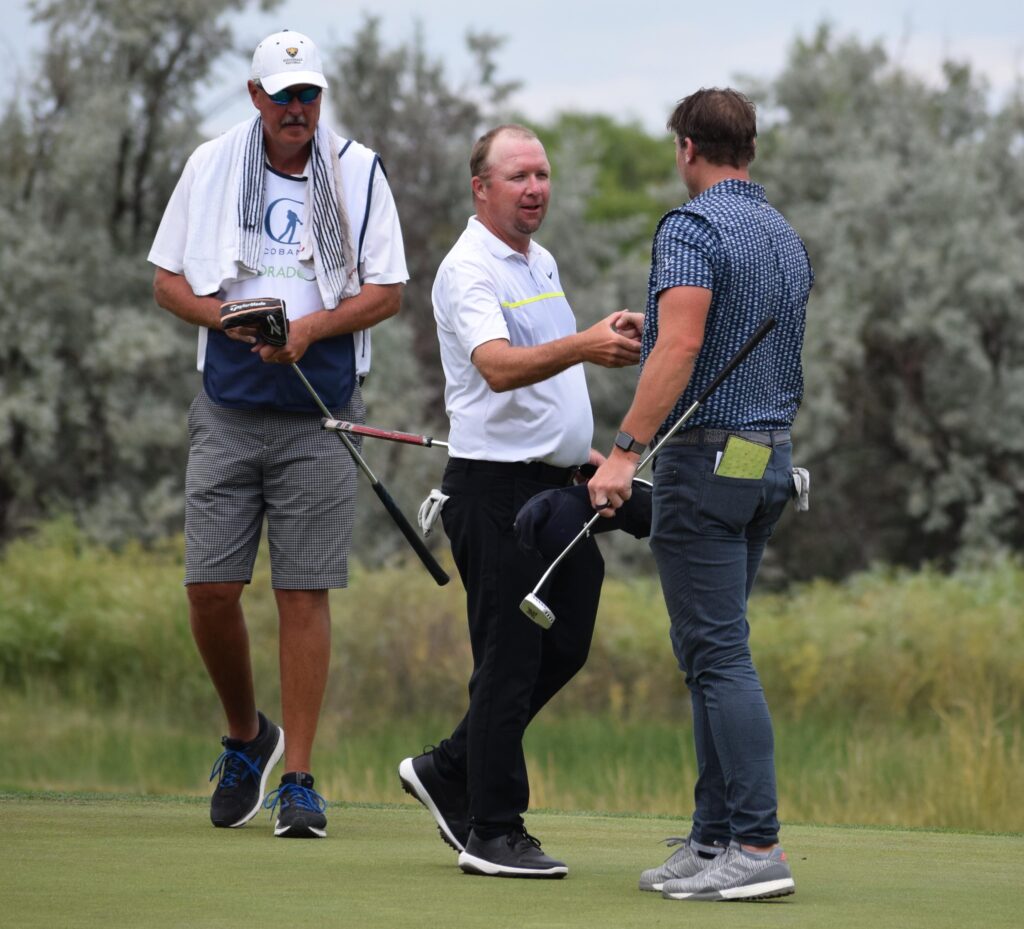 Other Coloradans relatively high on the scoreboard are two-time Colorado PGA Player of the Year Caine Fitzgerald of Parker (67-69–136, 17th place); Nick Mason of Parker (67-69–136, 17th place); James Love of Denver (67-69—136, 17th place); and amateur Colin Prater of Colorado Springs (65-71–136, 17th place).


Prater Tops Among Amateurs: Through two rounds, Prater continues to set the pace among amateurs. The 2020 CGA Match Play champion fired a 1-under-par 71 on Friday, overcoming a double bogey in the process. That leaves him 8 under par overall following his opening-round 65.
Griffin Barela of Lakewood, who finished third last week in the Rocky Mountain Amateur, sits in second place among amateurs at 7-under 137. Nick Nosewicz of Aurora, the 2015 CGA Match Play champion, is next best at 136, following a 6-under-par 66 on Friday that included nine birdies.


Notable: Denver Broncos placekicker Brandon McManus missed the cut by 25 or 26 strokes and finished 152nd out the 154 players who finished two rounds. The amateur posted scores of 82-83 for a 21-over-par 165 total, and recorded six double bogeys and one triple bogey. On the positive side, he carded four birdies in two rounds. … Geoff Keffer of Lakewood, who shot a first-round 63 on Thursday, was derailed on Friday by a quadruple-bogey 8 on the first hole — his 10th of the day. The five-time Colorado PGA Player of the Year finished with a 75, leaving him at 6-under 138 and in a share of 36th place. … Of the PGA Tour winners entered this week, two of three made the 36-hole cut. Denver resident Chris DiMarco (69-69–138) and Boulder's Jonathan Kaye (67-71–138) advanced — with Kaye playing his back nine in 4 under on Friday — while Grant Waite (79-74–153) was sent packing. … A reminder that the general public isn't allowed to attend the tournament this year as a safety concern due to Covid-19.