Former CU golfer Matt Zions, one-time winner on the European Tour, prevails in playoff in his CGA Mid-Amateur debut
By Gary Baines – 10/3/2021
Fresh off his playoff victory in the CGA Mid-Amateur Championship on Sunday, Matt Zions was asked when his last notable win in a golf tournament would have been?
"It would have to be back in 2011, I guess," the Lakewood resident said.
That wasn't just any victory, mind you. That was when the Australian posted a seven-stroke win on the European Tour — specifically, the Saint-Omer Open in France — in June 2011, the same day Rory McIlroy won the U.S. Open by eight shots.
We'll go out on a limb here and say that not many players follow up a European Tour victory with a win in the CGA Mid-Amateur, albeit a decade later. But that's how it played out for Zions, a former University of Colorado golfer.
As you might imagine, plenty transpired in between those wins. Most notably, there was a major left hip injury that led to the end of Zions' pro career; him getting a job at the company led by George Solich — for whom the Solich Caddie & Leadership Academy is named, along with George's brother, Duffy— and Zions receiving his amateur status back about three years ago.
Whatever route Zions took to get from there to here, he was happy to be lifting a trophy again on Sunday.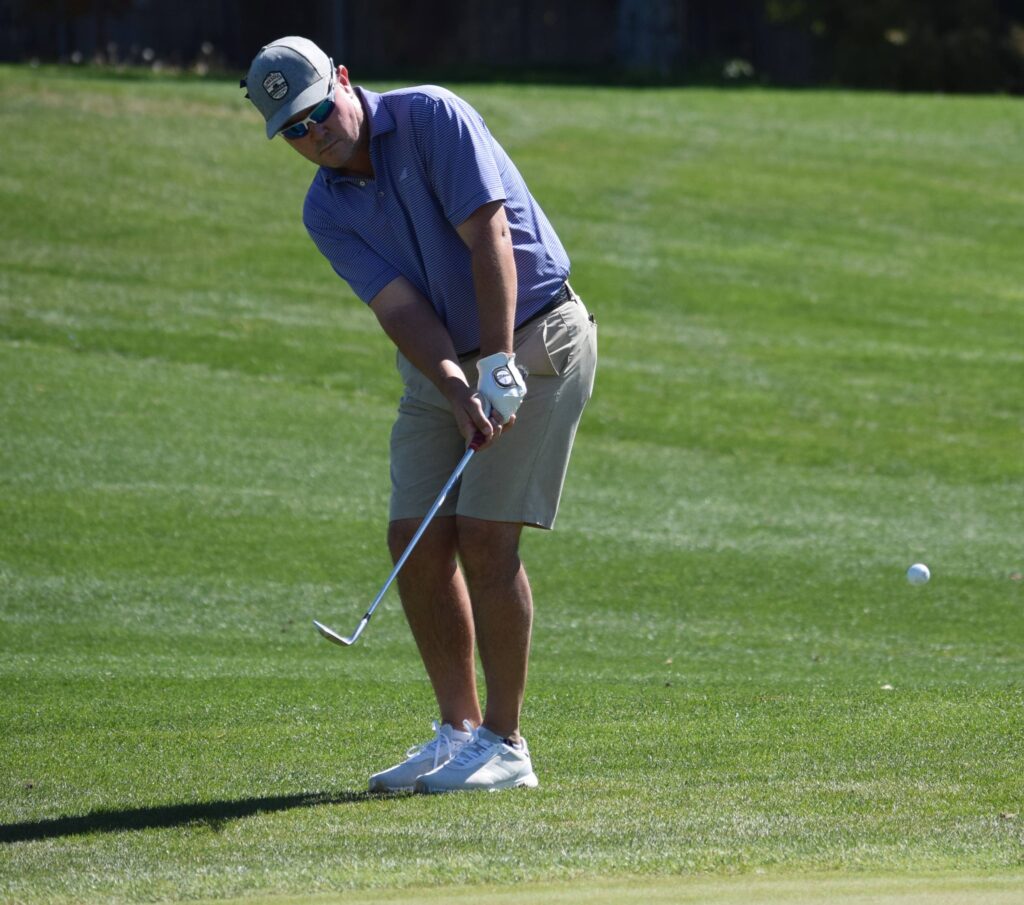 "Today it was fun to get the juices going," the 42-year-old said. "It's been a long time.
"Any victory is extremely rewarding and satisfying. There's a lot of good mid-am players too. … Some people were like, 'Oh, it will be a piece of cake (for Zions to win).' I said, 'It's not. There are people who are still very good golfers — and younger than I am and who play more and competitively more than I do.' But I kind of got the bug back about a month ago. Today it was good to feel the nerves. I haven't felt that in a long time."
Zions prevailed on the second hole of a sudden-death playoff at City Park Golf Course in Denver to come out on top in the state championship for amateurs 25 and older. Zions won with a bogey on the tough par-3 second hole as Jay Livsey of Lakewood Country Club lipped out his 3 1/2-foot bogey attempt.
Both Zions and Livsey finished at 10-under-par 200 for three rounds. They would have been joined in the playoff by three-time Mid-Am champ Chris Thayer of Golden, who won in sudden death last year, but he three-putted from 6 feet on No. 18 to finish in third place, one back of Zions and Livsey.
"I was happy with how I hit those putts," Thayer said. "… But I've always struggled with the little ones, and I've learned to accept it. I'm not going to beat myself up over it. I was making putts — 20 footers — and burned the edge on other 20 footers. I putted well this tournament, but I had a handful of little ones … They don't go in sometimes."
Zions closed with a 3-under-par 67 on Sunday and played his final eight holes in 3 under par, though he missed a 4-foot birdie attempt at No. 18. Livsey, winner of the Trans-Mississippi Mid-Master Championship in Fairfax, Calif., in May, carded a final-round 65 on Sunday. He made seven birdies in the final round — including four in a row to finish the front nine — but air-mailed the green on the par-3 17th, hitting the cart path and ending up roughly 40 yards past the hole. Despite a good pitch, he made a bogey there that proved costly.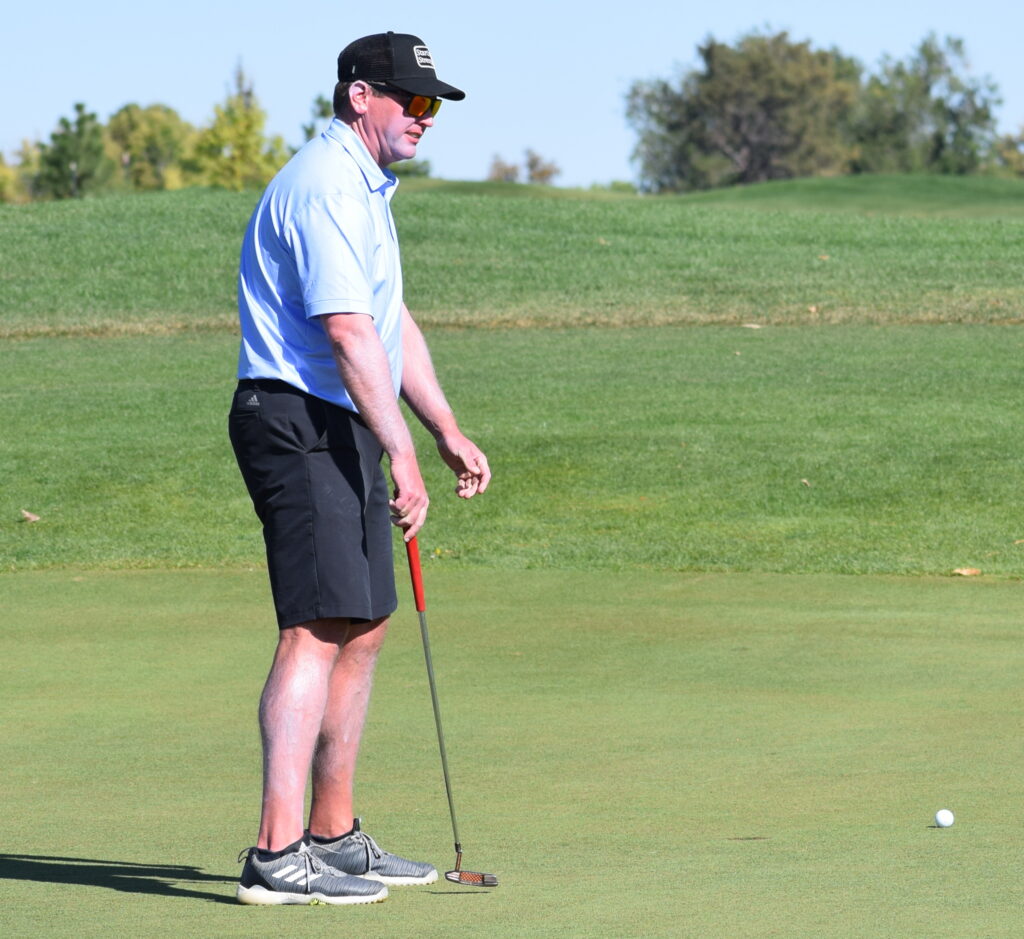 After both Zions and Livsey recorded routine pars on the first playoff hole, Livsey blocked his 3-iron tee shot on No. 2, going right and long, while Zions missed the green a little left. After Zions failed to get up and down and made bogey, Livsey was left with a 3 1/2-foot bogey putt to extend the playoff. But he lipped it out on the high side.
"I thought it would break more. I hit it too hard," said Livsey, a Lakewood resident who will turn 41 on Monday.
"But I feel pretty good (with a runner-up finish). I didn't even make the cut (in the CGA Mid-Amateur) last year. This is probably my best tournament in Colorado. I'm pleased."
Nick Ellis, paired with Zions and Thayer the final two rounds, placed fourth at 202 after a final-round 69. And Blake Trimble of Columbine Country Club ended up fifth for the second straight year at the Mid-Am, this time after a 69 on Sunday put him at 203.
Zions, who competed in the 2007 British Open, trailed Thayer and Livsey for much of the back nine on Sunday, but birdies on 14 and 16 made it a three-way tie as the last group played No. 17. When Thayer's approach on the par-4 18th finished 6 feet from the cup and Zions' 4 feet, it looked like Livsey might be destined for third place, though both balls were above the hole. But the improbable happened when not only did both miss their birdie putts, but Thayer also misfired on his comebacker.
"I was happy with how I played (overall)," Thayer said. "It's bittersweet. I would have liked to have been in the playoff. I had a chance to win it there (on 18) and gave it a run."
The result gave Thayer his eight consecutive top-three finish in the CGA Mid-Am.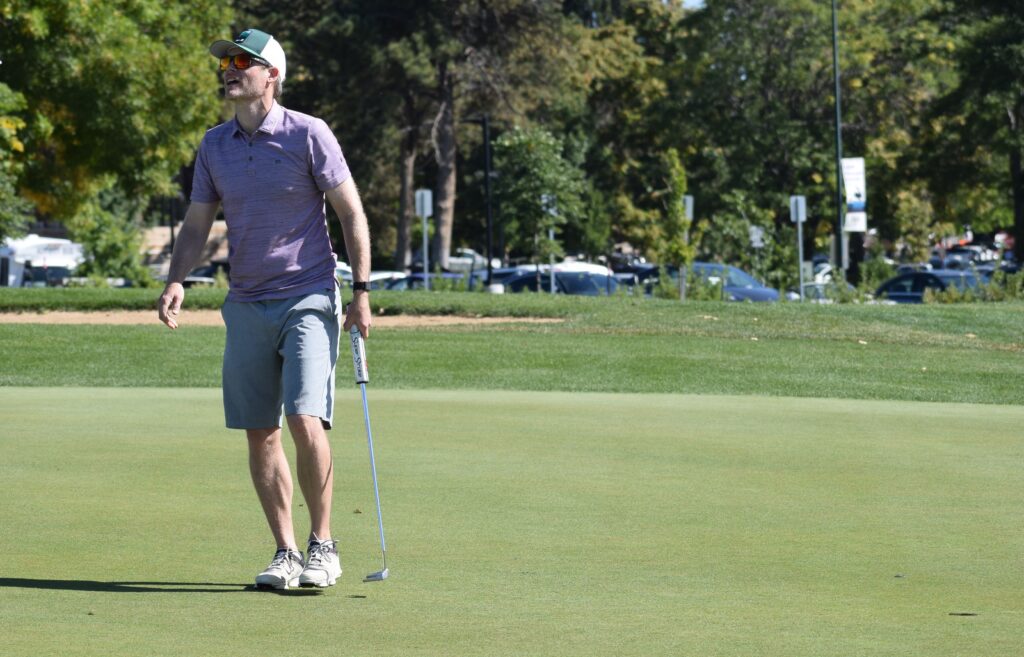 Meanwhile, though it took two extra holes, Zions claimed his first CGA championship title. And he did it while competing in the Mid-Amateur for the first time.
"I battled hard this week," said Zions, the business development specialist at FourPoint Energy. "It's nice to know that I didn't just pack it in. I definitely didn't have my best stuff. My putting is the thing that got me out of trouble most of this week. I didn't have a three-putt (for the whole tournament), which is pretty amazing. I scrambled well. The first two days I holed some really good putts.
"But honestly today I didn't hit it particularly great. There were some decent shots, but I hit some that I can't remember the last time I've hit some errant shots (like those). But I scrambled it around. Especially my last couple of years playing professionally when you're not physically well you've got to learn to scramble. That's still a part of my game. It's like a bit of a chess game. I know where to be to give myself the best chance to save par."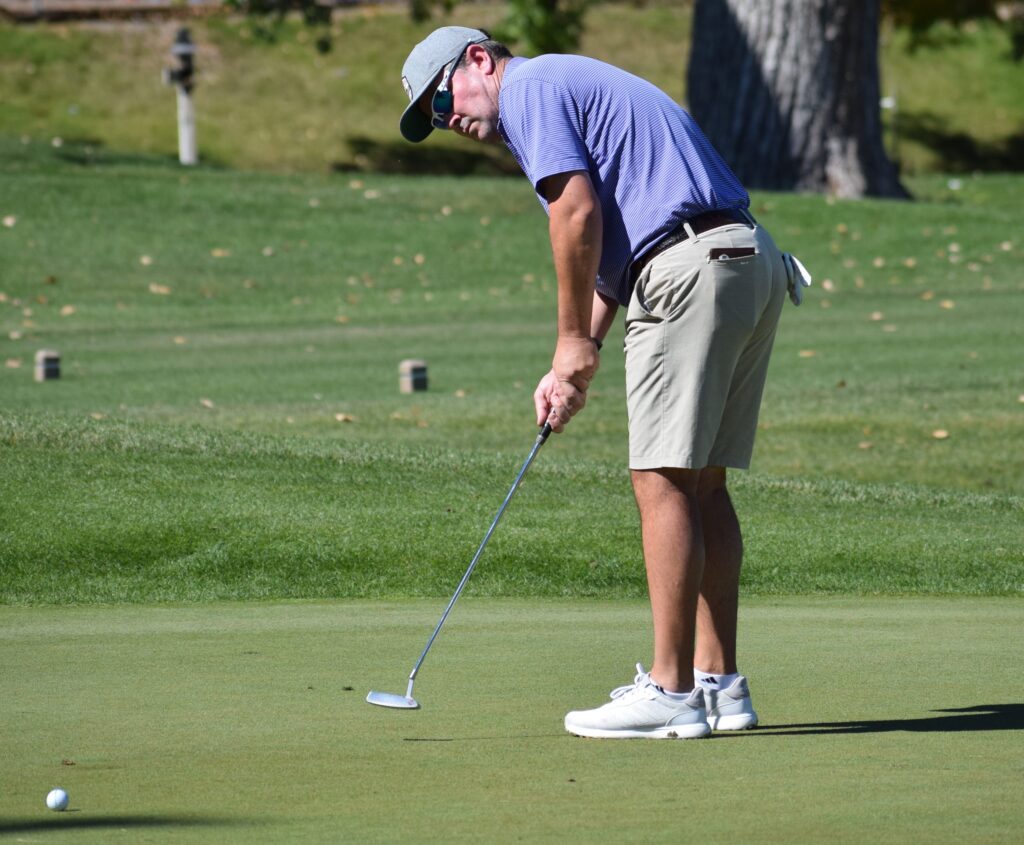 Now, though Zions' 2021 season is over, the Mid-Am victory has whet his appetite for 2022.
"It's inspired me to want to play more next year, job-permitting," he said. "I'll at least be somewhat prepared for when the schedule comes out. I'm not getting any younger."

The 2021 CGA men's championship season is being dedicated to 2011 CGA Match Play champion Michael Lee, who passed away on Dec. 22 after battling Covid-19. In addition, the winner of the CGA Match Play for the 10 years from 2021 through '30 will receive a medal in honor of Lee, and a plaque with the names of those champions will hang in the CGA offices.
For all the scores from CGA Mid-Am at City Park GC, CLICK HERE.