Polk finishes strong to fend off Albrecht and win his second CGA Super-Senior Amateur
By Gary Baines – 08/16/2019
Make it an even dozen.
Robert Polk of Colorado Golf Club earned the 12th CGA championship title of his career on Friday. And the 64-year-old Parker resident did it in fine fashion by playing his final four holes in 3 under par at The Olde Course at Loveland for the victory in the CGA Super-Senior Amateur for players 63 and older.
Polk won this event for the second time — the other coming in 2015 — to go along with four titles in the CGA Senior Amateur, four in the CGA Senior Four-Ball, one in the CGA Mid-Amateur and one in the CGA Senior Match Play.
Bringing home trophies never gets old, Polk said.
"They're more special now because as a good friend of mine says, 'Robert, we're on the back nine of life, but let's still hope we're closer to 10 tee than we are 18 green,'" Polk said with a smile. "The same thing is true of my golf game. I still can hit it, so hopefully we can fight the old-age stuff for a little longer. And hopefully there's still some more left in me."
And this victory was no doubt particularly satisfying because, after Polk held a comfortable lead through 12 holes of the final round, then stumbled a bit on 13, both he and runner-up Gary Albrecht from CommonGround Golf Course played some stellar golf down the stretch.
After playing the first five holes in 4 over par on Friday, Albrecht, the 2017 champion, went 5 under the rest of the way. And starting on No. 13, his scorecard read birdie, birdie, birdie, par, birdie.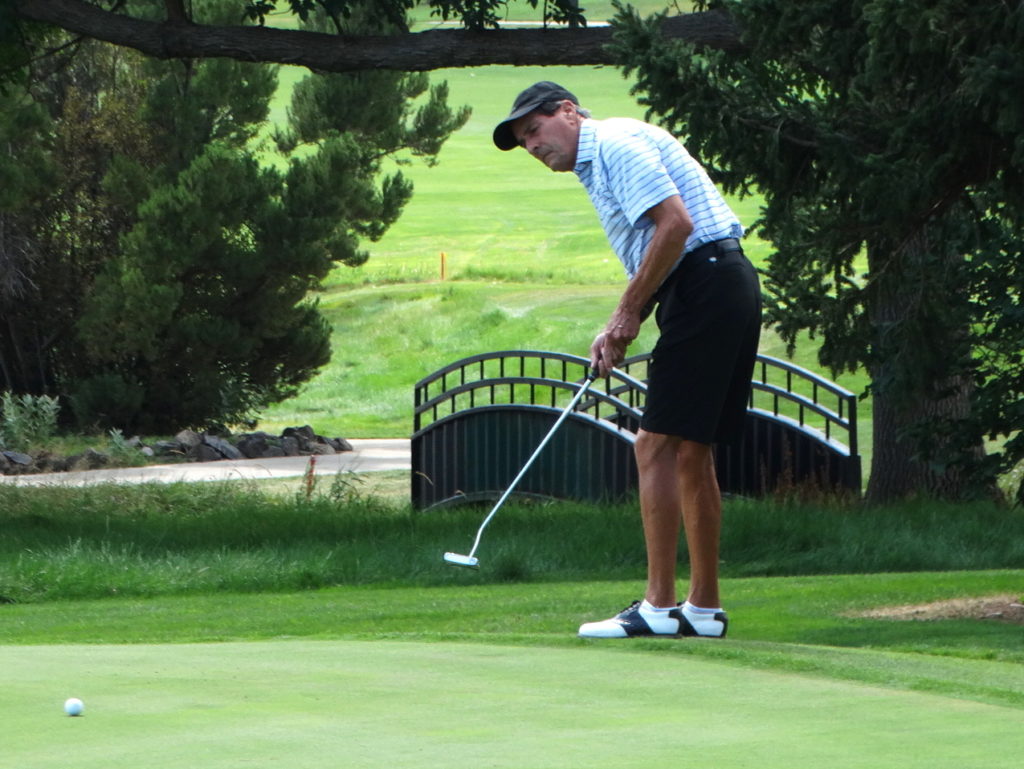 Polk gave up some ground with a bogey on the par-5 13th, where his second shot went long right, close to the base of a tree and in thick grass. After advancing his third shot less than 2 feet, he hit an impressive fourth out of thick grass, still near the tree, to 15 feet from the flag and two-putted for bogey.
But after that, Polk was up for Albrecht's challenge as he answered the latter's three straight birdies on 13 through 15 with three in a row of his own from 15 through 17. The end result was a three-stroke victory for Polk.
"The whole day today I said, 'You're going to play better than you did yesterday,'" Polk noted. "I just wanted to shoot a number better than yesterday. I said, 'No one is going to catch me if I do that.' I didn't quite get there, but 69-70 is pretty good for me."
Indeed, Polk's 5-under-par 139 total matched the lowest 36-hole score relative to par in the history of this event — coincidentally set by Albrecht in his 2017 victory at Buffalo Run Golf Course.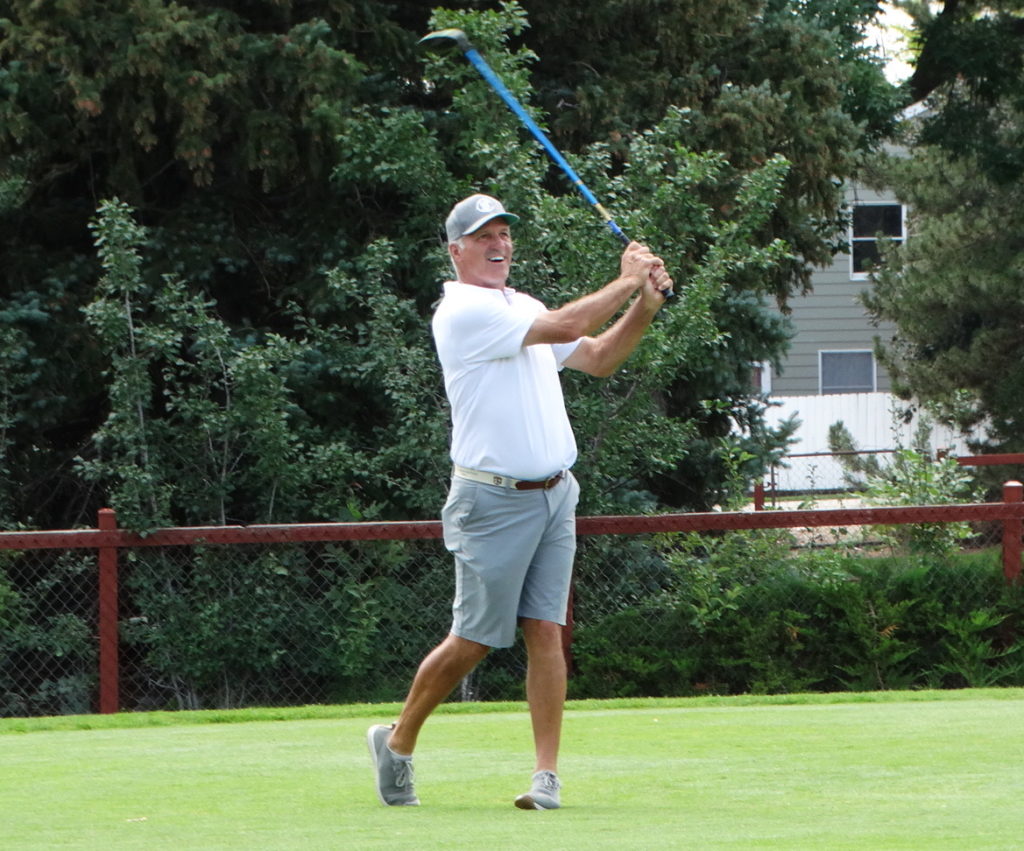 Albrecht, like Polk a member of the CGA's volunteer board of directors, posted back-to-back 71s for a 2-under 142 total. The 63-year-old, who qualified for the U.S. Senior Amateur last week, played the final six holes at The Olde Course in a combined 7 under par for the two days.
Defending champion Sean Forey of The Club at Rolling Hills, who was bidding for his third consecutive victory in CGA super-senior majors, placed third on Friday at 144 after a second straight 72.
Michael Davis of Meadow Hills Golf Course shot the low round of the tournament — a 5-under-par 67 on Friday — to place fourth at 145.
As noted, Polk and Albrecht, who were in the final threesome with Rick George of Castle Pines Golf Club, put on a display down the stretch. Albrecht played the final six holes in 4 under par and Polk the last four in 3 under.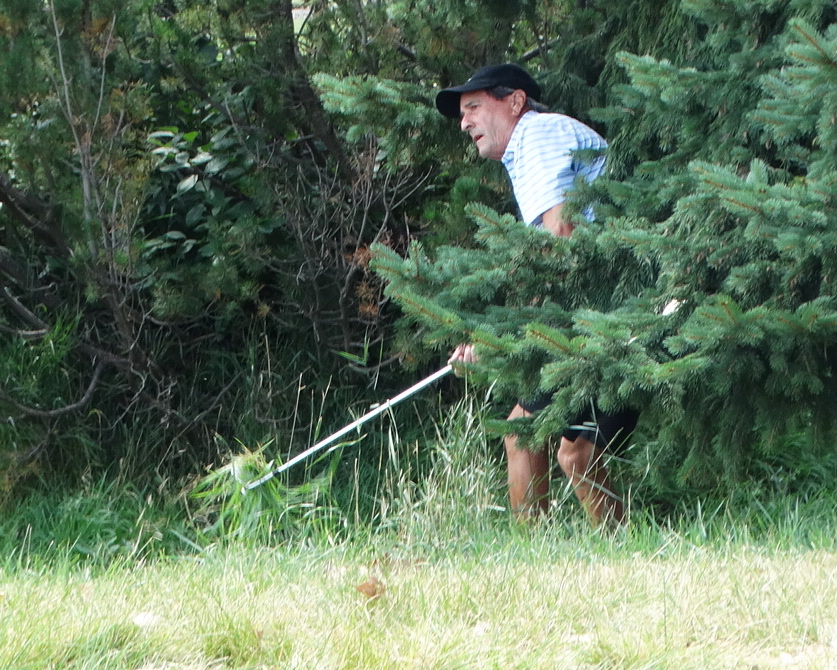 After being five strokes behind Polk though 12, Albrecht easily could have made up three strokes or more on the par-5 13th. Not only was Polk in a precarious position under a tree behind the green, but Albrecht hit what he called "one of the best shots I've hit this year" with his ball well above his feet on the side of a knoll following his tee shot. "It was clutch, really a big shot." His ball ended up just 7 feet from the flag, but Albrecht just missed the eagle putt while Polk made his bogey.
Then Albrecht crept within two with an 11-foot birdie on 14. Then on 15, Polk rolled in a 12-foot birdie, only to have Albrecht drain a 6-footer to match him.
"The key to the golf tournament was 15," said Polk, who played nearly perfect tee to green after his bogey on 13. "I knew he was going to make birdie. That putt (I made) was really good. That was the best putt of the tournament for me. That was when I really felt like if I just stay upright I'm going to win."
On the 16th, Polk increased his lead back to three by hitting a gap wedge from 102 yards to a back shelf, 3 feet from the flag, and making a second straight birdie.
"Robert was tough," said Albrecht, who defeated Polk in the CGA Senior Match Play earlier this summer. "That birdie he threw up on 16 was awesome. That's exactly what he needed."
And the good golf kept coming on the par-5 17th, where Albrecht hit the green on the par-5 in two, followed by the long-hitting Polk sticking a 6-iron from 194 yards about 10 feet below the flag. Both two-putted for birdie before making routine pars on No. 18. For the two days, Polk played No. 16 and 17 a combined 5 under par.
"I put a little pressure on him; I got within two," Albrecht said. "He just reponded when he needed to. Then I hit that great shot in on 17 and he follows it up and hits it inside of me and having an eagle putt. That's his game. He's a great champion."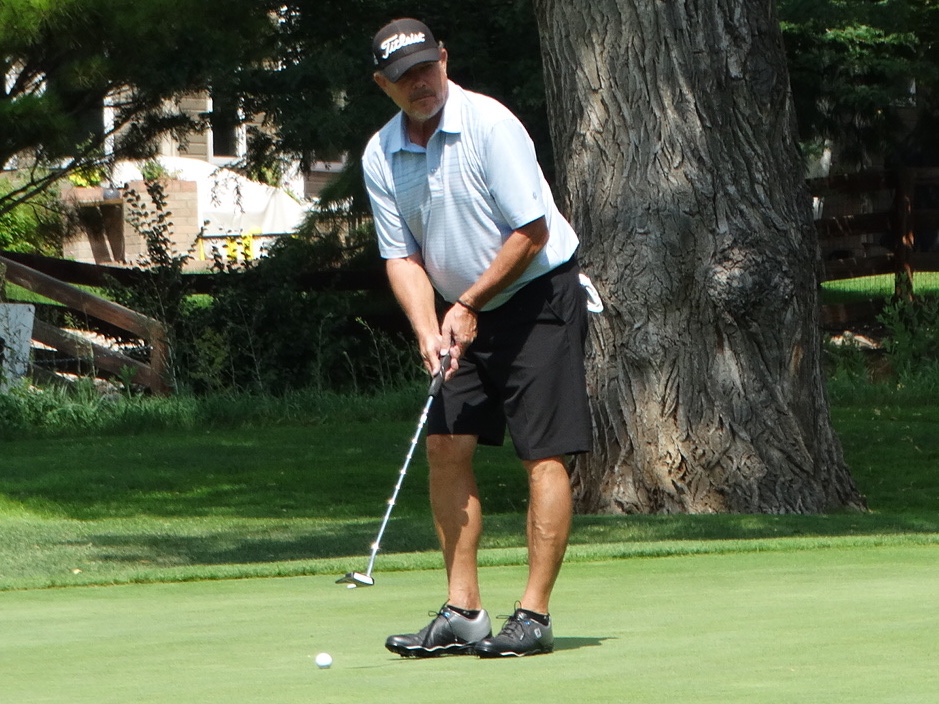 Forey also got within two of the lead after Polk bogeyed 13, but the 2018 champion made six straight pars down the stretch and finished five back.
Polk's final-day 70 wasn't quite as good as his 69 on Thursday, but apparently that was mainly due to a bit of bad luck. On the sixth hole Friday, he hit what he thought was a good drive, only to lose the ball and post a double bogey.
"I lose a ball there where everybody says good shot off the tee," Polk said. "I look up and (think) that's good and pick up my tee. It was down the right side of the fairway. We never find it and I make double there.
"I say, 'all right, come on' because I make double on 10 yesterday (and recover to shoot 69). I say, 'Just forget about it and keep playing.'"
Polk ended up going 3 under the rest of the way after the bad break, and hoisting the trophy afterward.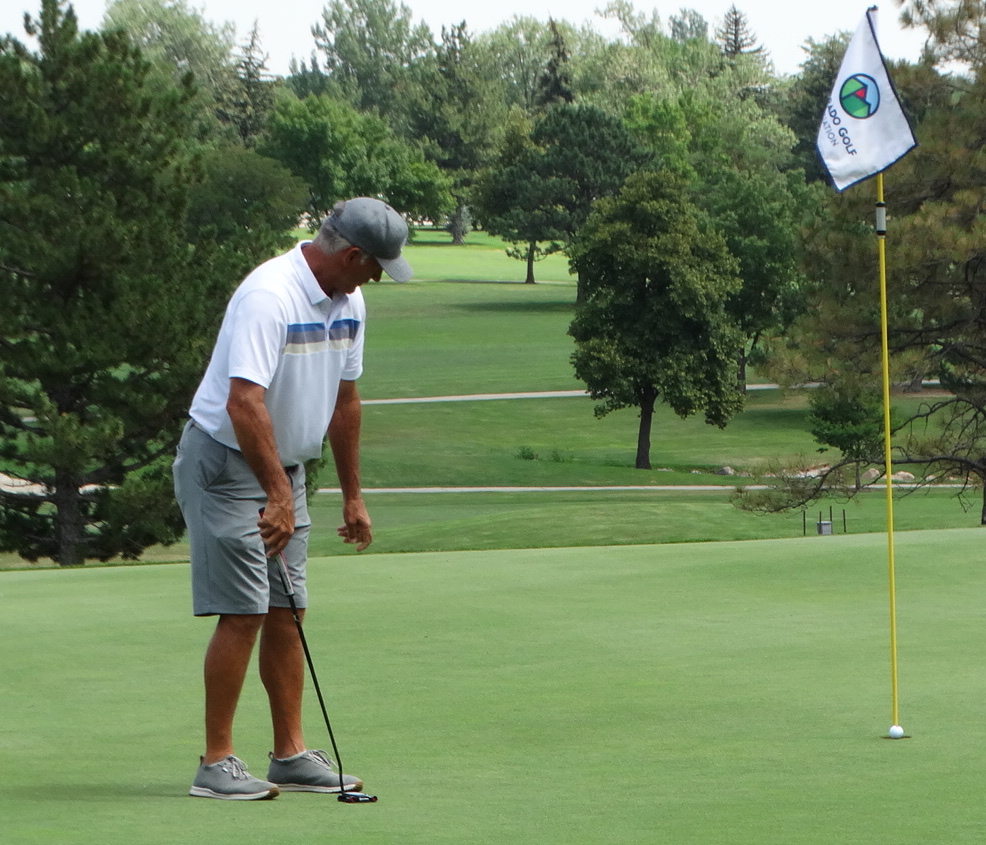 Meanwhile, only two golfers competed in the masters division for players 73 and older. Prevailing in that competition on Friday was Thomas Vickers of The Club at Crested Butte, whose 75 on Friday left him with a 10-over-par 154 total.
For all the scores from the CGA Super-Senior Amateur, CLICK HERE.