Women take center stage as CGA hosts Women's Golf Summit; event's auction raises record amount for junior and CGA member programs
By Gary Baines – 3/7/2020
With 2020 having been designated the "Year of the Woman" in Colorado golf by the Colorado Golf Coalition— in part because the U.S. Girls' Junior Championship will be held in the Centennial State in July — it's understandable why Saturday's CGA Women's Golf Summit might take on some special meaning. It also doesn't hurt that Sunday will mark International Women's Day.
The annual late-winter Colorado golf event dates back many years — being known as the CWGA Annual Meeting for much of that time — and celebrates women's golf in Colorado. It focuses on events, topics and speakers of particular interest to women and women's clubs in the state, in addition to matters of general interest to all golfers.
This weekend marks the third Women's Golf Summit run by the CGA following the integration of the CGA and the CWGA into one organization, which was announced 2 1/2 years ago. And, from the sounds of things, the association is effectively connecting with former members of the CWGA who are now CGA members.
"I think the CGA is working really hard to support women's golf. I really do," said Sandy Schnitzer, who served on the CWGA volunteer board of directors before doing likewise on the CGA board in 2018 and '19. "Honestly, I can't think of anything they could do more, because whatever you ask of them, it's like, 'Oh, yeah, we've got that, we can do that, we'll support that. Or, 'If you think that's important, we'll do that and make that happen.' And I'd like to kind of credit (CGA executive director Ed Mate) with that because every time I come up with a suggestion, he says, 'Oh, yeah, absolutely. We'll do that.'
"What I also think is really encouraging is that there are a lot of CGA board members here at this event, so they can see the energy and enthusiasm that the women bring to the game of golf. And for some of them, it's a new understanding, and I'm really pleased about that."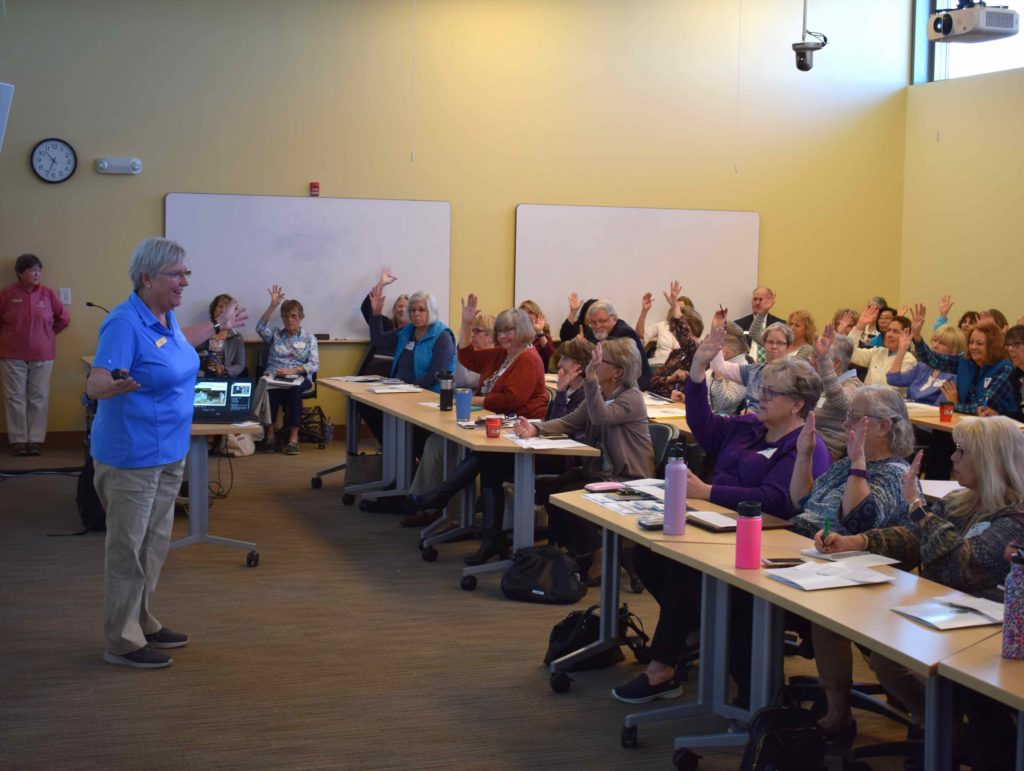 The president of the CGA board, Janene Guzowski, believes it's also important the resources that the association can bring to bear for women's golf.
"I'm going to venture to say that (former CWGA members who have transitioned to the CGA) are better supported," Guzowski said. "We are more unified. Every single tradition of the CWGA has been carried forth. We have our women's tournaments, we have our Women's Summit, we have women in our committees that teach rules, and on our tournament committees … I'm going to say this (integration) has been the greatest thing, other than the CWGA losing its name and bank account."
Saturday marked another solid turnout for the CGA Women's Summit despite some societal concern over large groups gathering due to the Coronavirus. Close to 215 people were on hand for the event at the University of Colorado South Denver in Lone Tree, with just a smattering of no-shows. About 70 women's clubs throughout the the state were represented.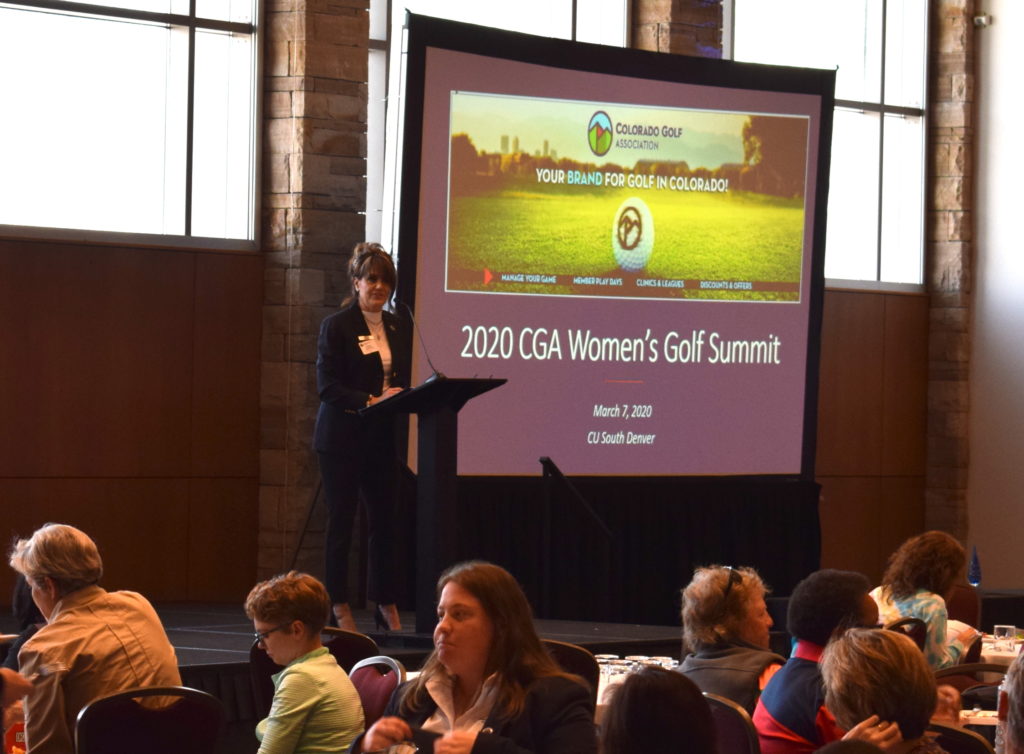 "In the time of the Coronavirus, we had an amazing turnout," Guzowski said. "I think there were about four name tags that weren't claimed. Just about everybody showed up."
And for the third consecutive year, the Women's Summit set a record for fundraising through its silent auction. This time, it raised $20,617 for junior programs and CGA member programs. In 2017, the auction drew $6,723, a total which ballooned to $15,365 in 2018 and to $17,295 last year.
"With the silent auction, the numbers are up again this year. That's awesome," Mate said. "It's not just how much we raise, it's the opportunity to share the game. You look at the list of all the things we auctioned off; it's rounds of golf, it's items, it's stuff that's all communal, if you know what I mean."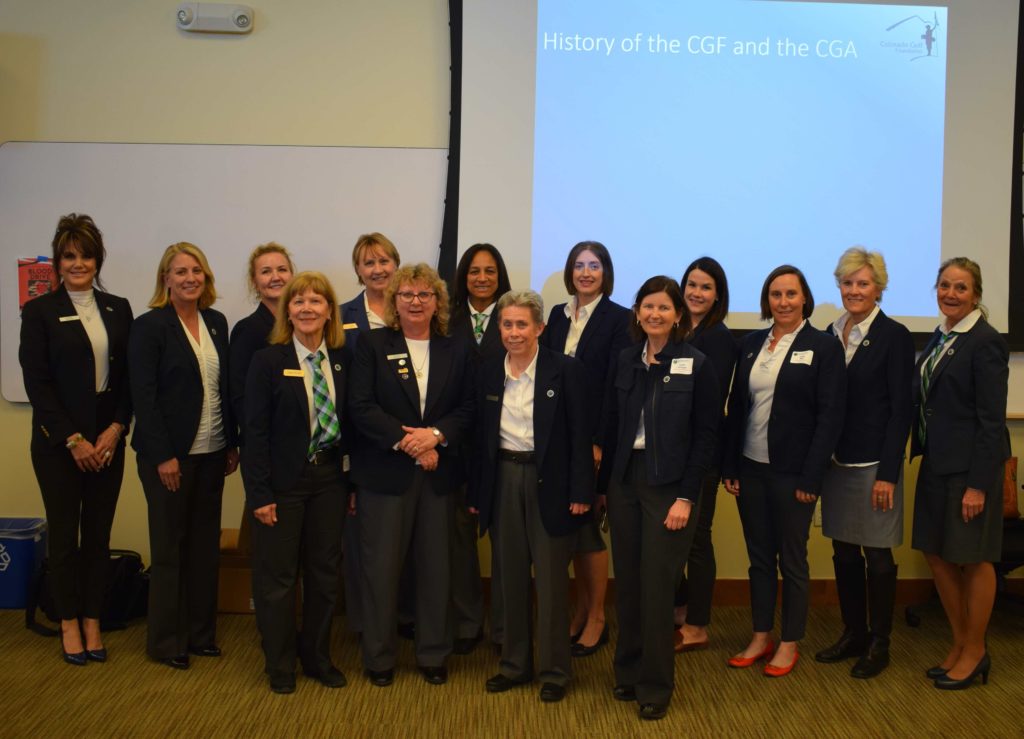 As for the day's agenda, it seemed to have something for all the attendees. Longtime Colorado resident Cynthia Dye McGarey, the niece of the late World Golf Hall of Famer Pete Dye, gave a keynote speech in which she noted she's one of just two female members of the American Society of Golf Course Architects. "That's very sad," she said.
McGarey has designed courses all over the world, including China, New Caledonia east of Australia, Portugal, Azerbaijan — as well as the U.S. — and she's working on projects in Saudi Arabia and Iraq.
"Cynthia Dye McGarey was absolutely over the top," Guzowski said. "She cannot be that old to have done that many golf courses. I was overwhelmingly impressed with her. She was very inspirational to all the women here. What an accomplished woman."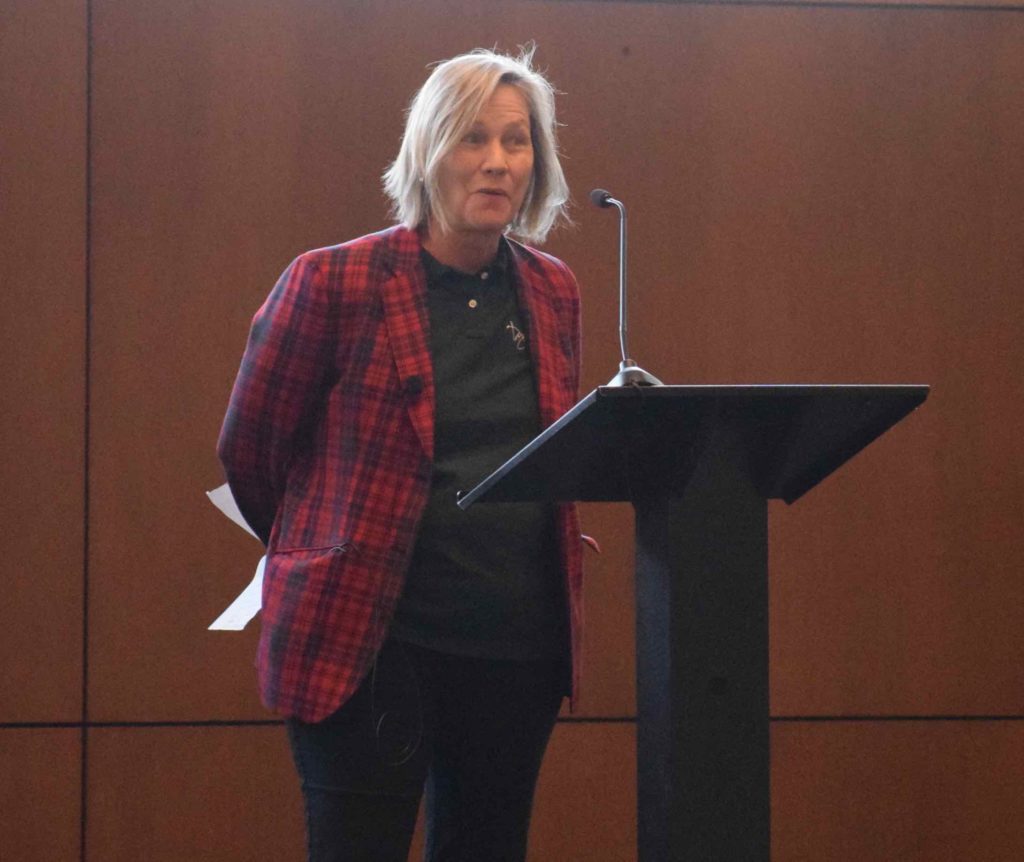 There was also a motivational breakout session conducted by Colorado Golf Hall of Famer and onetime LPGA Tour winner Lauren Howe, along with ones involving the Rules of Golf (given — as it tradition — by Karla Harding, Jan Fincher and Schnitzer), a club roundtable overseen by the CGA's Debbie Kolb, and a session on Golf Genius software training given by Justin Scott. The CGA's Aaron Guereca provided an overview on the new World Handicap System.
"I think there's something here for everybody — if you're interested in Rules, or in making yourself a better golfer," Schnitzer said. "And just seeing that there are that many women who would pay to come to this event has got to be kind of mind-blowing, in a way, because you're just representing your club but you've got 40 other women behind you. To me, I think that's really super for women to see themselves as a vital part of an industry that typically has been viewed as mostly male-dominated. To see that women are important in that industry, it's really satisfying. And I think they go home and they're charged up about that. I really do."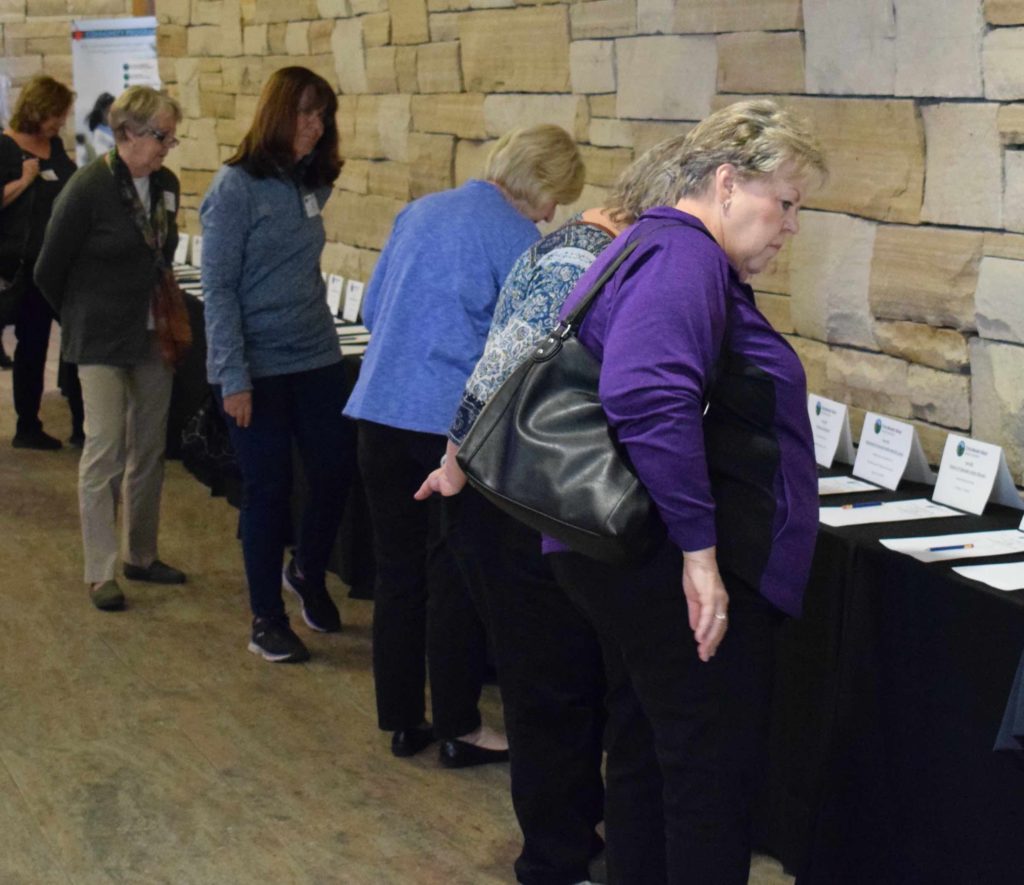 This year, for the first time, the Women's Golf Summit was held at CU South Denver, a site that includes an art and natural history museum and that formerly was called The Wildlife Experience.
"This venue is phenomenal. I just think this is fantastic," Mate said. "What a great location; I'm selfish because it's five minutes from my house, but it really is ideal.
"The content today, I thought Lauren Howe was phenomenal. She has the potential to be a motivational speaker. She should be charging a lot of money and traveling the country talking about Champ It Up (the title of her program).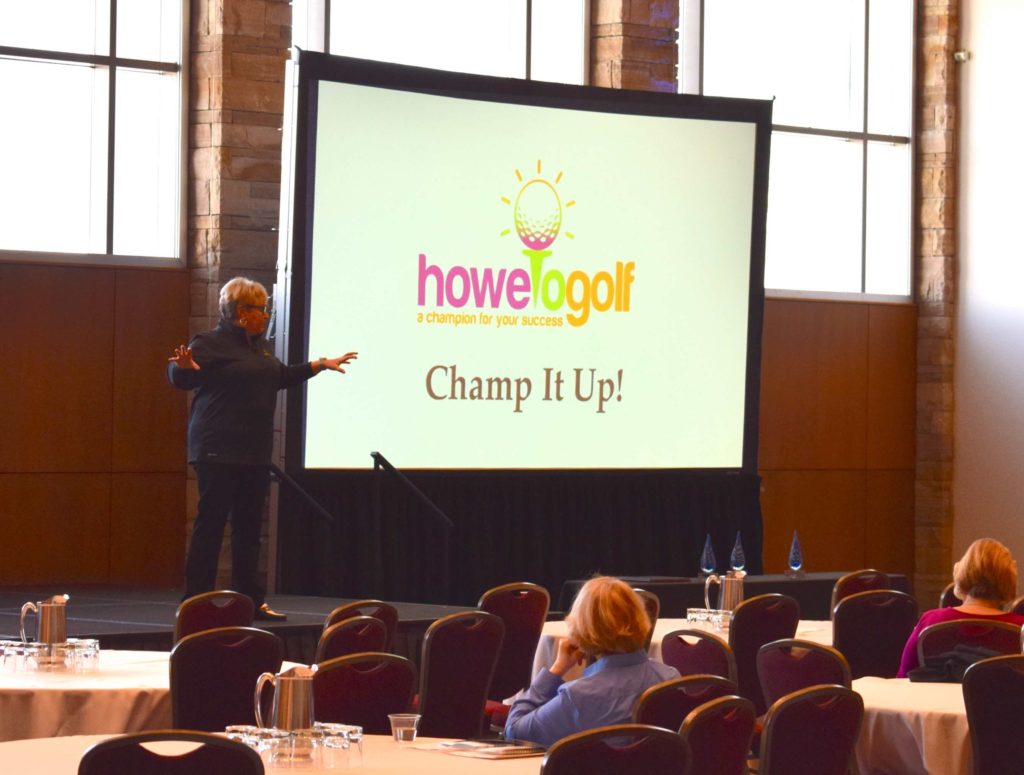 "And then of course the educational stuff is always a hit. It was a fantastic day, and it's upward on onward. We just need to get a few younger people here.
"I think that we've done a good job transitioning out of (what the event was several years ago) — kind of reimagining it — not just with the name, but in terms of the content as well."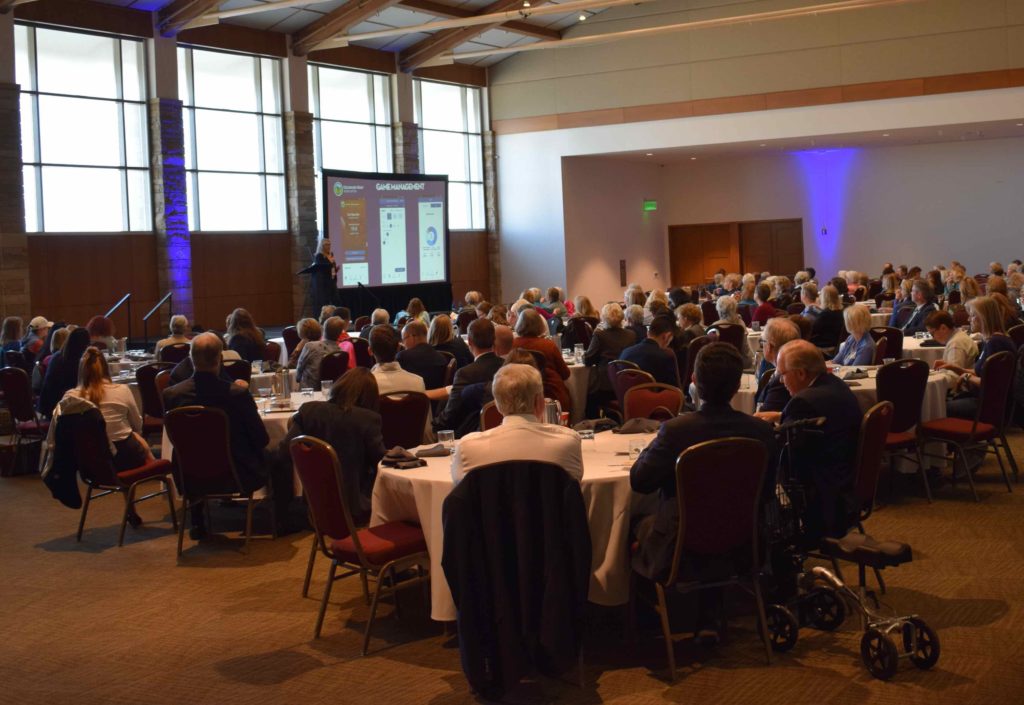 Award Winners: Several award winners were recognized on Saturday, including two that were revealed for the first time. Mary Weinstein of Highlands Ranch (CGA Women's Player of the Year) and Kristine Franklin of Westminster (CGA Women's Senior POY), who swept the major CGA women's championships in the open and senior divisions, respectively, were announced in the fall (READ MORE). 
Weinstein and Franklin earned the same two honors for their 2018 performances as well.
Meanwhile, the CGA Women's Volunteer of the Year honor went to Schnitzer. And the LPGA Amateur Golf Association-Denver Chapter was named the CGA Women's Club of the Year. Feature stories on those two award winners will appear on ColoradoGolf.org in the near future.
CGA Women's Clinic Schedule: The 2020 schedule for the CGA Women's Clinics was noted during Saturday's Summit. The CWGA and now the CGA have held Women's Clinics — fun, socially-oriented half days of high-quality group golf instruction for women — for the last decade.
April 18 — Battlement Mesa GC in Parachute
May 9 — Overland Park GC in Denver
May 16 — Pelican Lakes GC in Windsor
May 30 — Cherokee Ridge GC in Colorado Springs
June 6 — CommonGround GC in Aurora
June 13 — EagleVail GC in Avon
On-Course Clinics
July 11 — Stoney Creek GC in Arvada
July 19 — Chipeta GC in Grand Junction
Aug. 1 — Harvard Gulch GC in Denver
If interested, REGISTER HERE.
CGA Member Play Days Schedule: Also on the schedule in 2020 are eight CGA Member Play Days — non-competitive one-day events held around the state at desirable courses:
May 18 — The Club at Flying Horse in Colorado Springs
June 15 — Perry Park CC in Larkspur
June 23 — TPC Colorado in Berthoud
July 20 — Dalton Ranch GC in Durango
Aug. 17 — Hiwan GC in Evergreen
Sept. 1 — Black Bear GC in Parker
Oct. 5 — Valley CC in Centennial
Oct. 12 — Columbine CC in Columbine Valley
For more information on Member Play Days, CLICK HERE.
Women's Championship Schedule: As for the CGA women's tournaments set for 2020, CLICK HERE.