Behind the scenes or front and center, CGA and Junior Golf Alliance of Colorado will play prominent roles at upcoming Denver Golf Expo
By Gary Baines – 1/27/2020
The CGA and the Junior Golf Experience — the latter now overseen by the Junior Golf Alliance of Colorado — have long been at the forefront of the Denver Golf Expo. We're talking in a literal sense; they're among the first things an attendee sees after entering the show at the Denver Mart.
But much of the work of these organizations at the Expo takes place behind the scenes. And that will be the case even more so at the 2020 show, scheduled for Feb. 7-9 at the Denver Mart (northeast of I-25 and 58th Ave.).
While there will be plenty to see, do, learn and buy at the Expo — as usual — there's extensive educational and training work done as a backdrop to the event. The CGA, the JGAC and their volunteers and affiliates organize and oversee much of it, along with the Colorado PGA and others.
For instance, there's: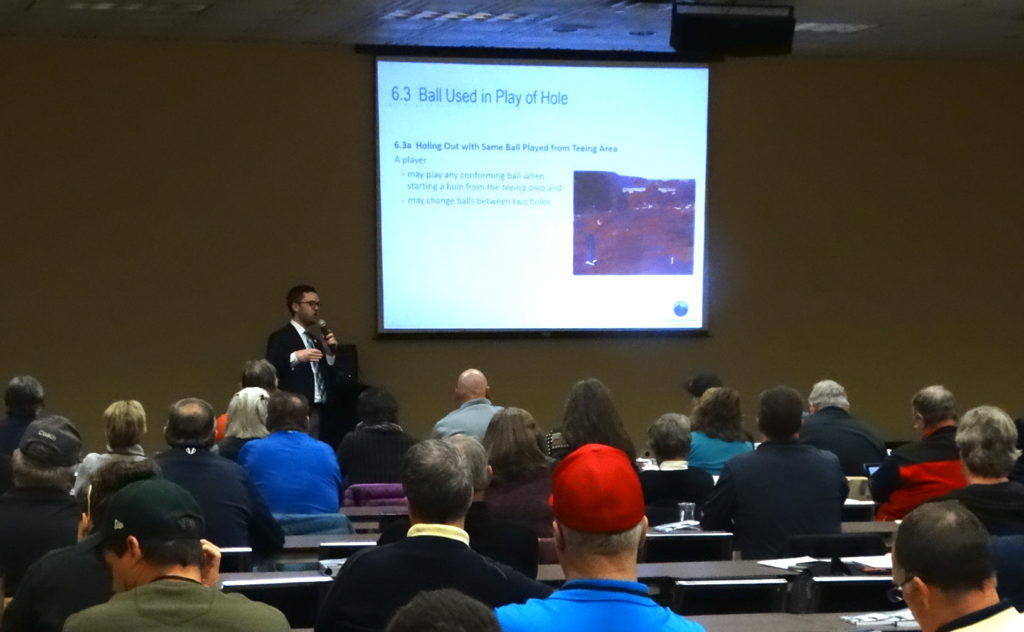 — A two-day Rules of Golf seminar (Feb. 8-9), led by various CGA volunteer rules officials and staffers Robert Duke (director of rules and competitions) and Ed Mate (executive director).
— With the new World Handicap System taking effect this year, WHS club certification seminars will be held Feb. 7-8, with CGA director of course rating and handicapping Aaron Guereca guiding the way.
— Also on tap are two days of Golf Genius Software training seminars (Feb. 7-8), led by account manager Justin Scott from Golf Genius.
— The Junior Golf Alliance of Colorado, founded and run by the CGA and the Colorado PGA, is joining with the Colorado High School Activities Association to present a Coaches Summit on Feb. 9, when there will be rules training and insights shared on managing teams and instructing high school golfers.
— And in a more public role at the Expo, Duke and/or Mate will conduct Rules of Golf seminars on the show's main stage — scheduled for Feb. 7 and 9 at noon. Those will be two of a variety of main-stage seminars planned for the Expo — taking place starting at 11 a.m. each of the three days. Many Colorado PGA professionals and other prominent leaders in the Colorado golf community also will lead those seminars. For that full schedule, CLICK HERE.
"The staff is all hands on deck for this event," CGA director of communications Aaron Kellough said of the association's Expo plans. "It's an event we enjoy being a part of. We're proud to support it. And it's been very supportive of the golf community for decades. And ewe love being one of the first booths people see when they come in."
Indeed, beyond the many educational aspects of the CGA and JGAC's presence at the Expo, the organizations will be very visible at their booths located just inside the entrance at the Denver Mart.
CGA staffers and volunteers will be on hand to tell you what's ahead in 2020 in the way of Member Play Day events, Women's Clinics, championships and USGA qualifying tournaments, and to answer questions about what membership in the CGA brings with it — both for members and for the broader golf community.
"We'll be focused basically on educating current and potential members on the value of their membership," Kellough said. "We're going to focus on play days and women's clinics and the new GHIN products. We'll have displays showing the new mobile app and hole-by-hole score posting and more game-management tools — things like that.
"It's a really good chance to meet some of our current members and talk to potential members. Non-members always ask the really good questions: 'Why do I need a handicap?' or 'What do I get when I join?' Until recently with online membership, we haven't been an association you could join directly. You had to join a men's club or women's club through a green-grass facility and by proxy you became a CGA member. So everyone kind of thought of us as the state's handicap service. So it's kind of nice to talk directly to our members (at the Expo).
"It's a good opportunity to also put on display the programs that we have created and promote (in some cases as part of the Colorado Golf Coalition) that are for the good of the game and that grow the game — Golf in Schools, the Solich Caddie & Leadership Academy, things like that — which people's membership supports. That's a message that isn't necessarily very sexy to the Expo crowd, but it's a message that needs to get out there: Your membership is absolutely more important than just a handicap calculation. It's being a member of the Colorado golf community. It's saying you love golf; it's not saying you're necessarily good at it. We're the non-profit that gives back."
Also at the CGA booth, visitors can enter drawings in which they can win prizes including spots in CGA Play Days, rounds of golf at CGA-owned CommonGround Golf Course, etc. Additionally, there will be giveaways of small branded CGA items for members.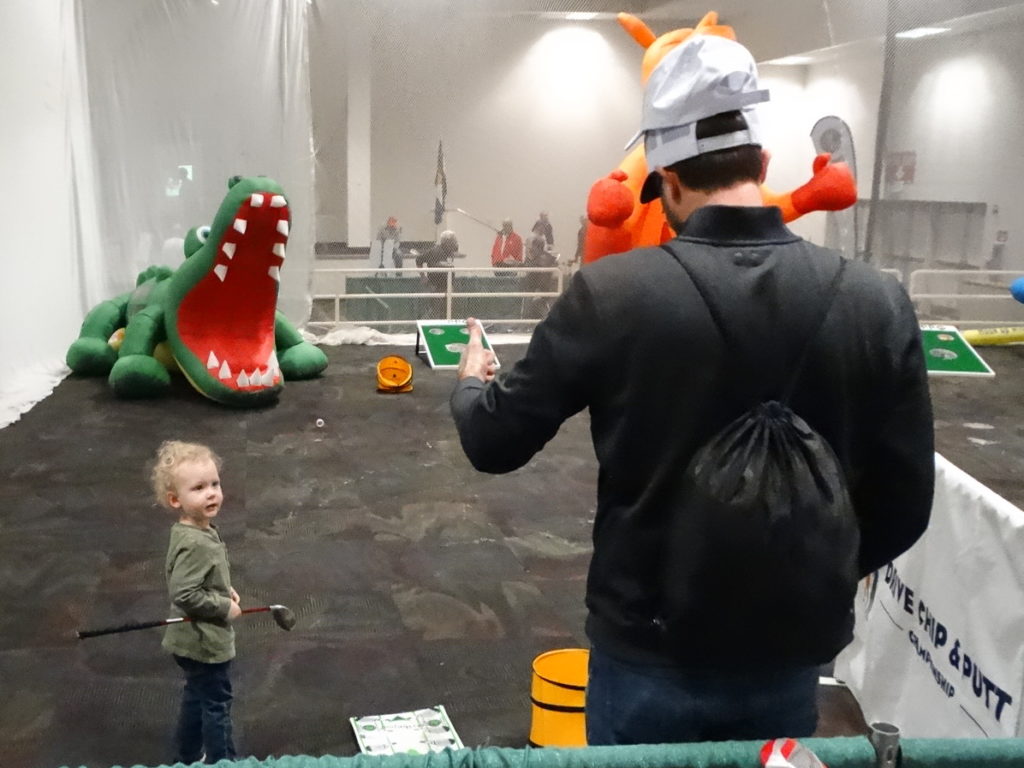 As for the JGAC's Junior Golf Experience, it will allow kids to have some fun with Drive, Chip & Putt areas. And for those interested, there will be plenty of information on a variety of junior golf activities, events, tournaments and other opportunities that will be available in 2020.
Also, with the U.S. Girls' Junior Championship being held in Colorado this year — July 13-18 at Eisenhower Golf Club at the Air Force Academy — and the JGAC being a host group for the event, another major focus will be raising awareness for that national championship and related activities.
(Note: A general preview of the Denver Golf Expo will be appearing on ColoradoGolf.org in early February. For additional information on the Expo, CLICK HERE.)