Friday and Sunday snowfall takes toll on Denver Golf Expo attendance, but those who came had plenty to see and do
By Gary Baines – 2/10/2020
The sun was shining and the Denver Mart was hopping on Saturday for the Denver Golf Expo.
Unfortunately for the many people invested in making the Expo a success each winter, the stellar Saturday was an anomaly this year.
With significant snowfall on both Friday and Sunday — the other two days of the Expo — keeping potential show-goers from venturing out, attendance took a hit this year. Despite the strong Saturday, just 7,806 came to the show overall for the three days, marking the second-lowest total since at least 2008. The only attendance number lower during that period was the 7,195 in 2015, when there was a bad snowstorm on the Saturday and Sunday of the show.
"I mean, we got killed on Friday" this year, said Mark Cramer, who along with wife Lynn have owned and operated the Expo since 2000. "We had 2,902 (on Friday last year) and we were down to 1,436 this year. It was one of those things where the weather people go, 'Don't go out; you're going to die.' The roads were passable. They weren't great, but for gosh sakes, we live in Colorado. So I was really proud of the people who came on Sunday. They were real Coloradans; they came. They were hardcore (golf enthusiasts), and they came with a mission and a purpose."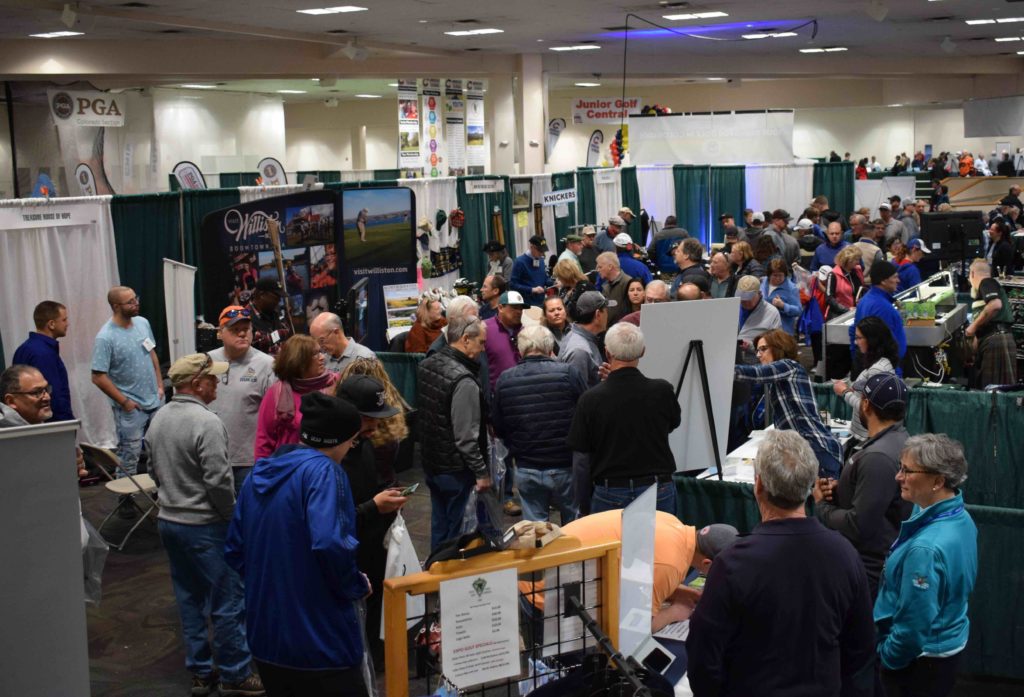 The attendance downturn comes a year after the show attracted 9,937 people in 2019, its most since 2012. The record turnout for the Denver Golf Expo was 11,202 in 2008.
As it turned out, this year's Expo attracted more people on Saturday (4,147) than in the other two days combined (1,436 Friday and 2,223 Sunday). And Saturday this year was better than Saturday in 2019.
"It doesn't do any good to dwell on it," Cramer said. "The snow got us. But just about everybody there (as exhibitors) is in the golf industry, so they understood.
"And the golf courses needed the moisture, so that part was good. I was talking to (people from) one course and they were getting so dry they were thinking about turning on the sprinkler system — in February. That's dangerous."
A little less than 120 exhibitors displayed at this year's Expo, which was just shy of capacity for the setup.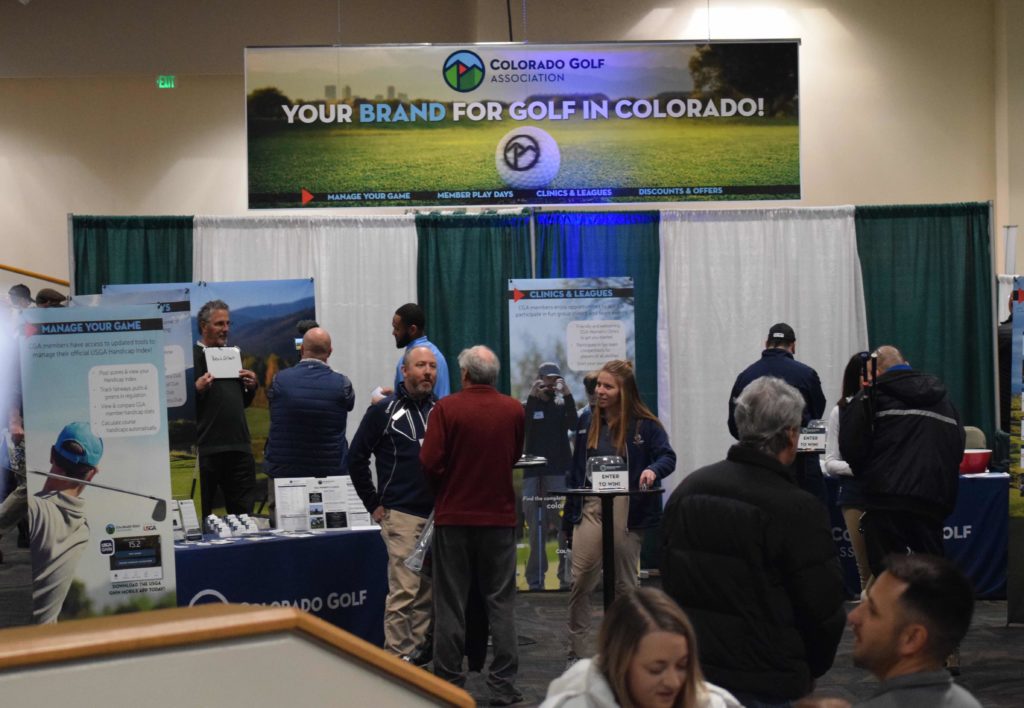 This year's show, as usual, had plenty of deals on golf products, rounds, travel, etc., in addition to informational booths like the CGA and the Colorado Golf Hall of Fame. People could test out clubs at an indoor practice range, and compete in several contests (putting, long drive, closest to the pin, as well as drawings). There were a variety of seminars being conducted both on the main stage and in meeting rooms, and Colorado PGA professionals were conducting free 10-minute lessons throughout. There was even live music late in the day at "The Turn Lounge".
"Obviously I'm disappointed" in the overall number of attendees, Cramer said in looking back at the show, which spanned 21 hours over three days. "But I thought marketing-wise that we hit it out of the park. The snow and the weathermen and women who got dramatic (proved costly)."
As for some other numbers from the 2020 Expo: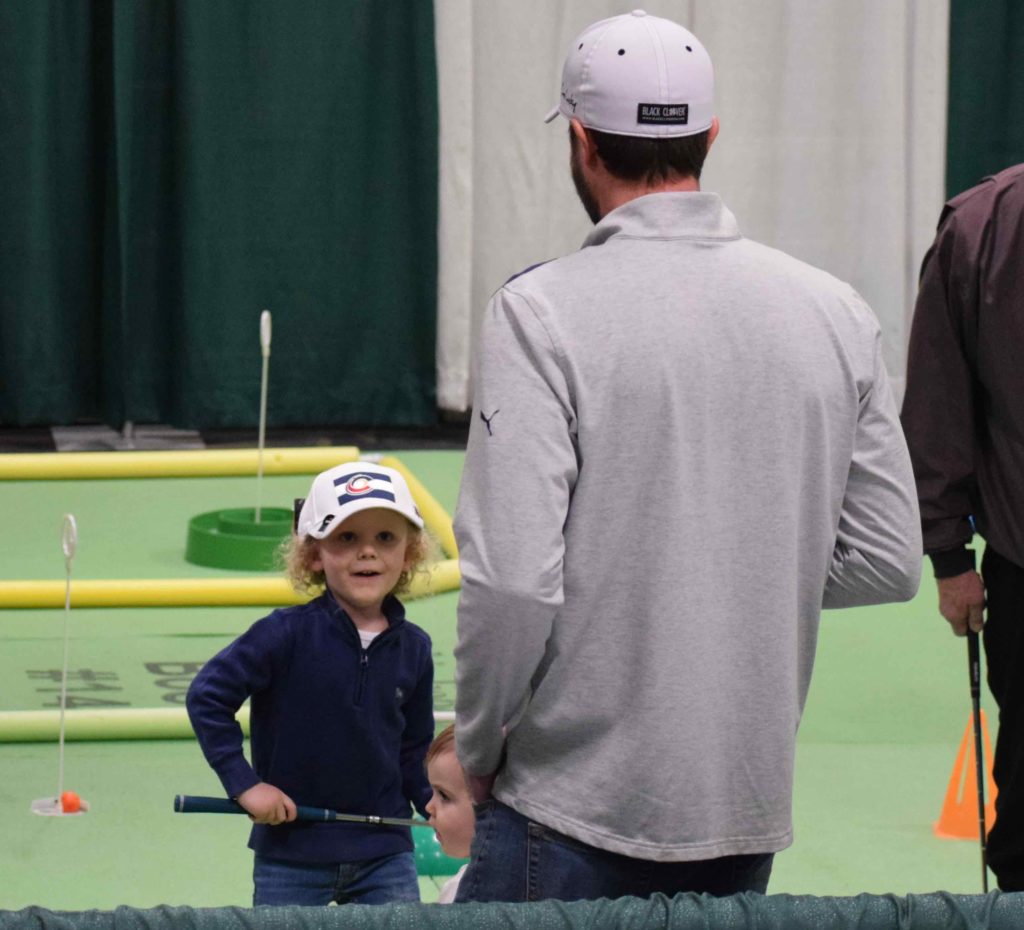 — About 290 kids went through the Junior Golf Central area, which once again featured a Drive, Chip & Putt theme. Parents and their young golfers could pick up information on various junior programs and the 2020 U.S. Girls' Junior Championship, which will be contested July 13-18 at Eisenhower Golf Club at the Air Force Academy. Another popular Junior Golf Alliance of Colorado-related feature in recent years is Youth on Course, which is entering its third season in Colorado. The Youth on Course initiative allows JGAC members — who automatically are eligible for Youth on Course membership — to pay no more than $5 per round at participating YOC facilities during specified times.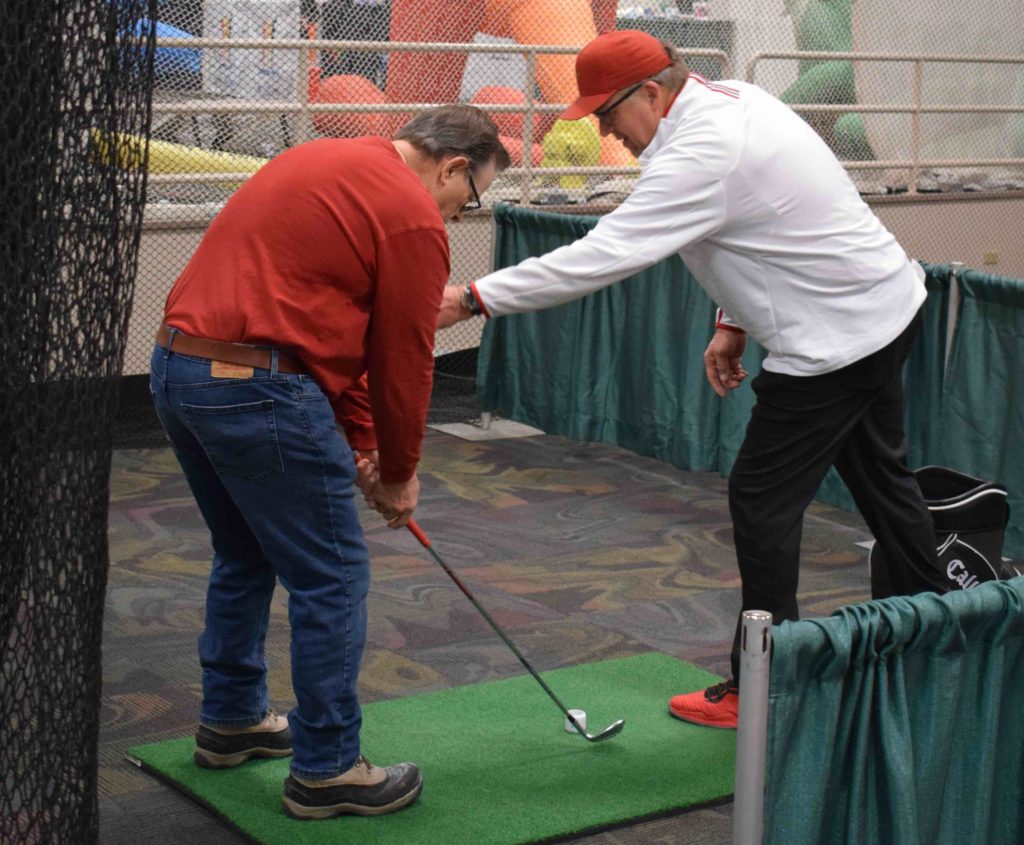 — Colorado PGA and LPGA professionals gave a total of 315 free 10-minute lessons to Expo attendees.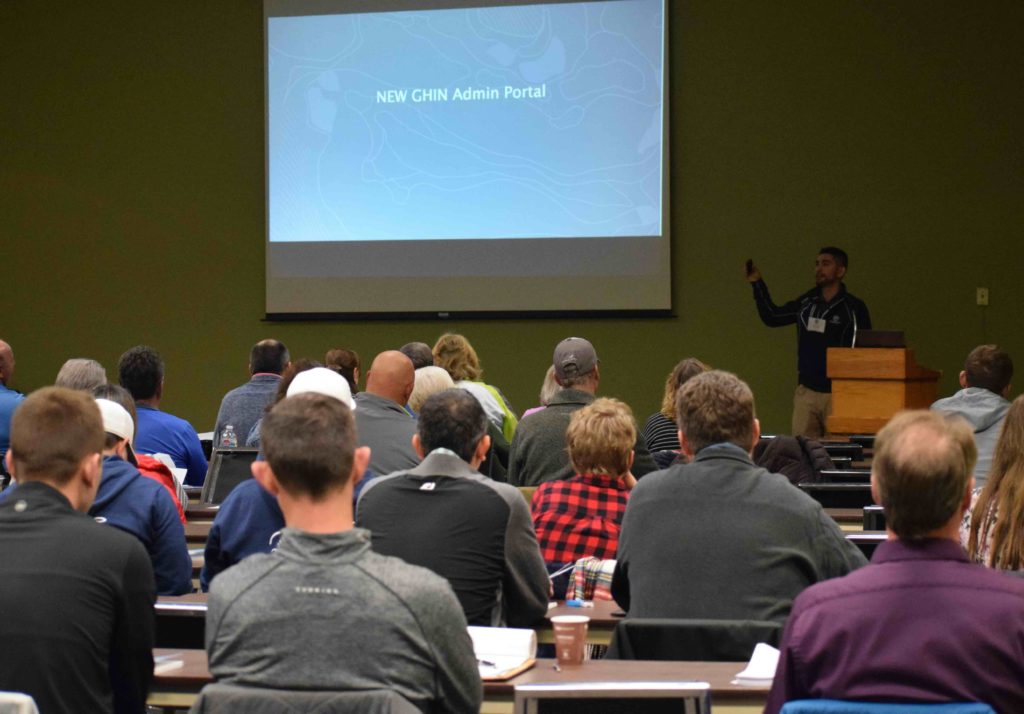 — The CGA's three educational seminars held in meeting rooms at the show drew about 280 different people, with 75 attending the two-day Rules of Golf sessions on Saturday and Sunday, the World Handicap System club certification meetings drawing 75 on Friday and 71 on Saturday, and Golf Genius Software training bringing in 26 on Friday and 33 on Saturday.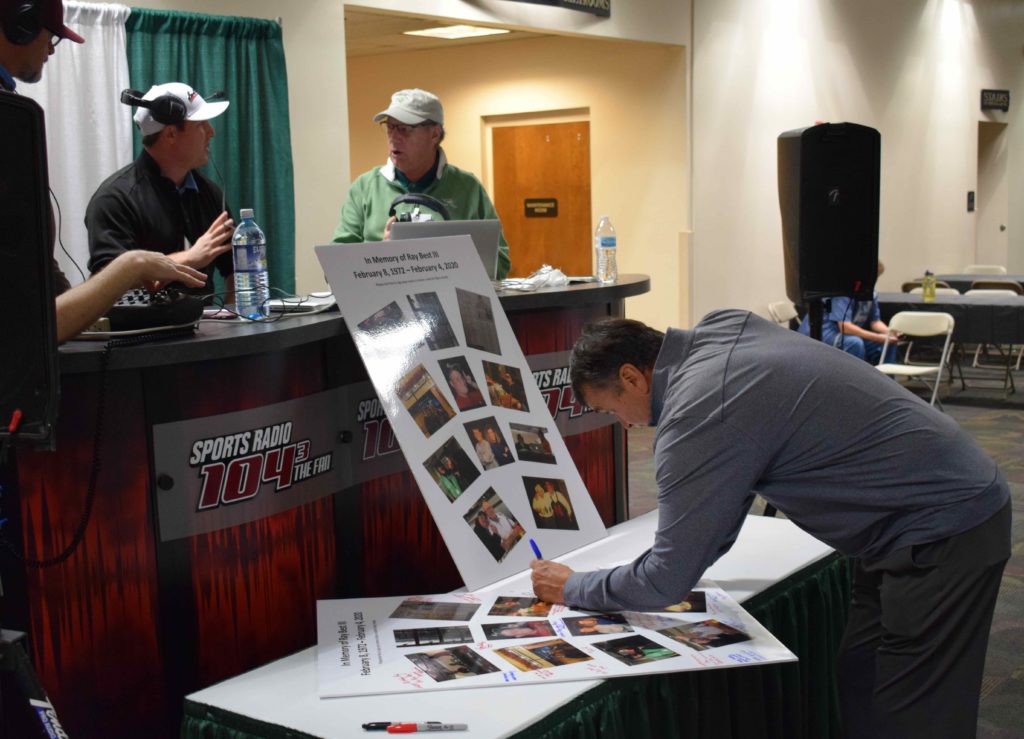 — The "In the Fairway" golf radio show on 104.3 The Fan, hosted by Jerry Walters and Mike Castorino, made its 2020 debut on Saturday by airing from the Expo. A tribute to former co-host "Cousin Ray" Best III, who passed away last week at age 47, was set up in front of the broadcast booth, with numerous listeners sharing their thoughts regarding Best on poster boards which featured pictures of the former Colorado junior champion and PGA professional. Those tributes will be passed along to Best's family.